Everything's coming up picture perfect... because a very special Bullet Sunday on Tuesday FOUR HUNDREDTH ANNIVERSARY "WHAT'S IN YOUR CAMERA BAG" EDITION starts... now...

• Sony NEX-6 Camera. This is my main shooter, which I reviewed here back in May, 2013. Because it's a mirrorless camera, it is small, light, and perfect for travel... yet maintains the photo quality of a bigger, heavier DSLR. The one big caveat is that it doesn't have a full-frame sensor, so there's a crop factor for any full-frame lenses you attach. This actually ended up being a benefit on my recent trip to Africa, because my 70-200mm FE lens becomes a 105-300mm lens, making it much easier to zoom in on animals in the bush...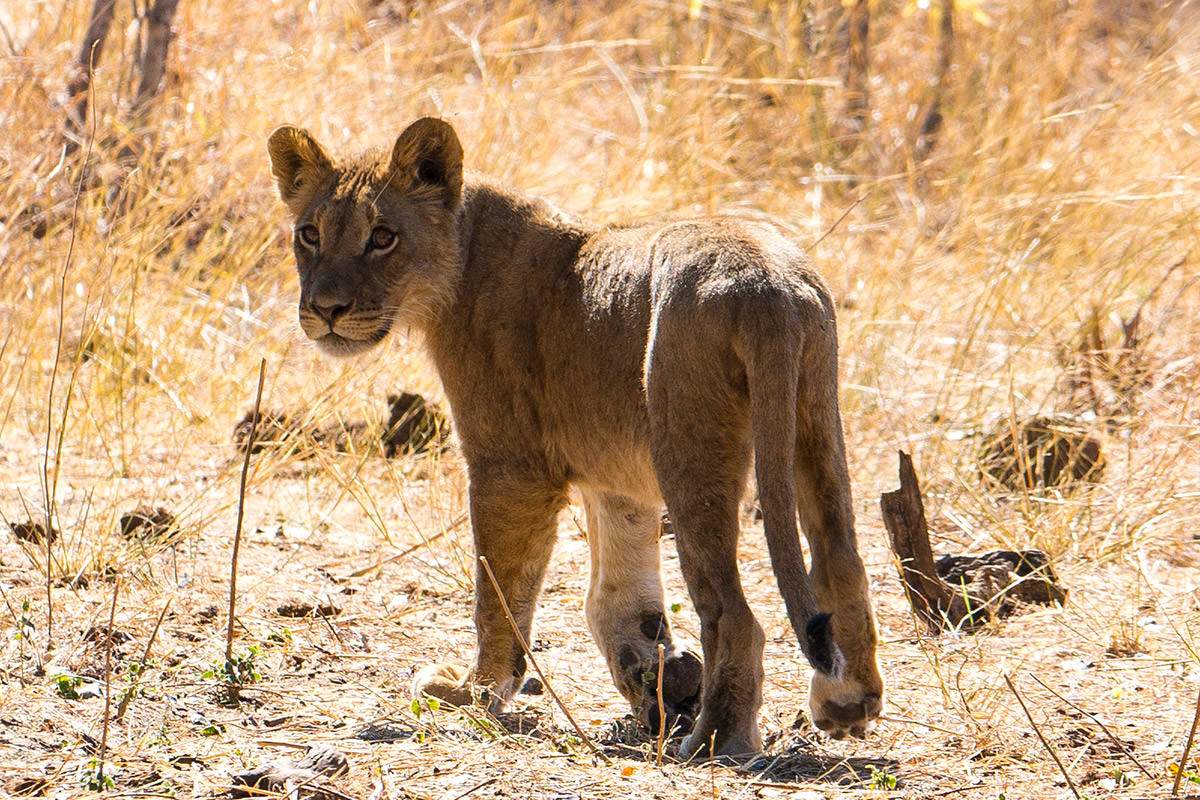 There's not much I don't like about the NEX-6... except the start-up time, which is kinda slow and did cost me a shot or two. Otherwise? A wonderful camera that is capable of delivering great photos. Will probably trade it in for a full-frame sensor camera before my next big trip (hopefully the successor to the Sony A7r.
16.1MP • ISO 100-25600 • $748 (discontinuted) • ★★★★☆

• Sony A7s Camera. I bought the latest Sony mirrorless camera specifically for night-shooting on my Africa trip. I knew there would be game drives in the evening, and wanted every possible advantage in getting clean shots. The A7s is made for this kind of shooting with its high ISO full-frame sensor, and gave me images I would have had a very hard time getting with any other camera. This post-sunset shot, for example, was taken in near-darkness. It was so dark that I could barely see, and didn't know what I had captured until after I looked at the camera's display...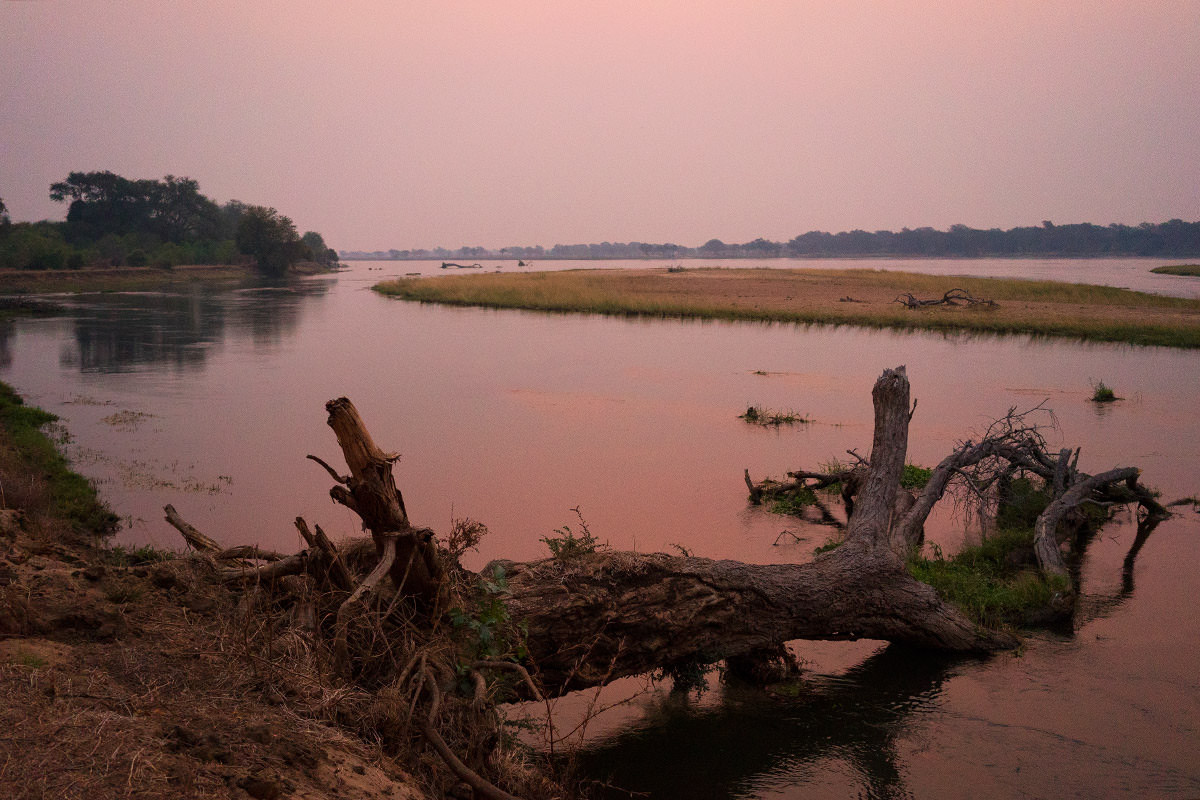 Yes, things get a bit grainy when shooting at those monster ISO levels, but at least you get a shot...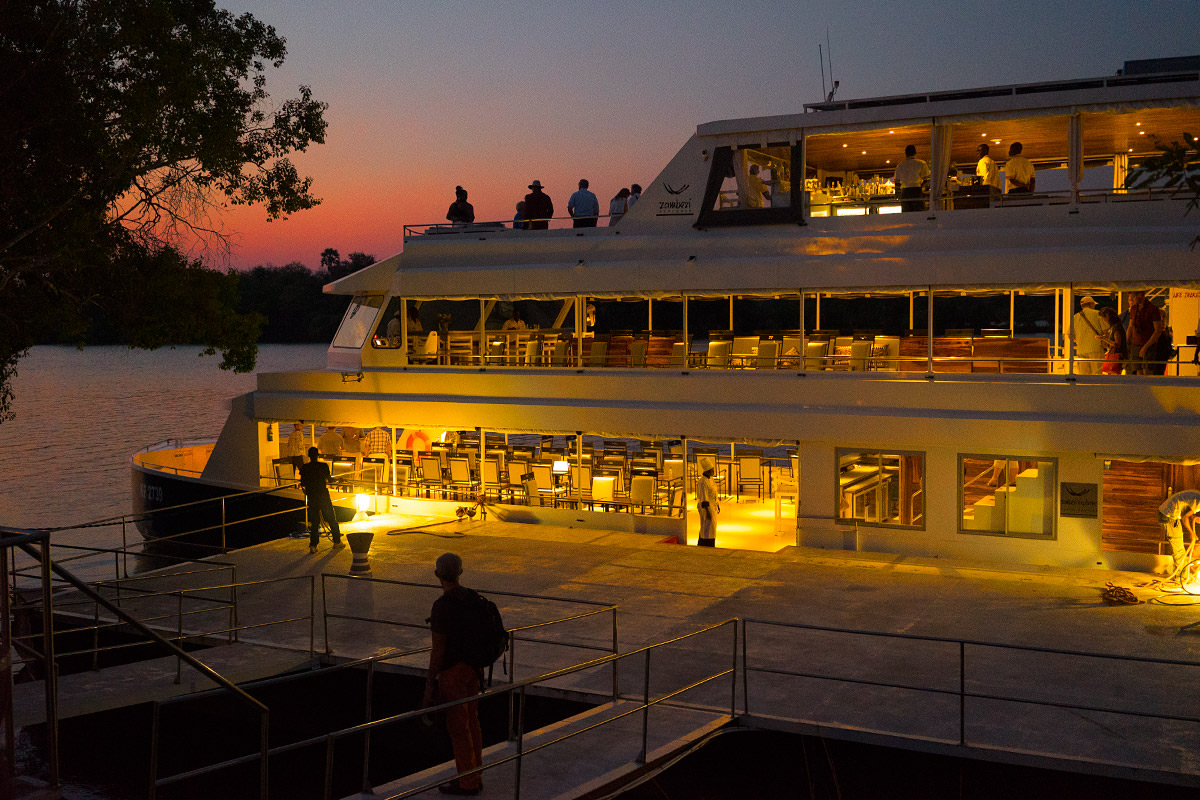 For red-light safari drives in total darkness the A7s really shines, giving me shots that my NEX-6 couldn't hope to touch...
The A7s loves low light and, quite by accident one night, I discovered what this would mean if I shot the night sky...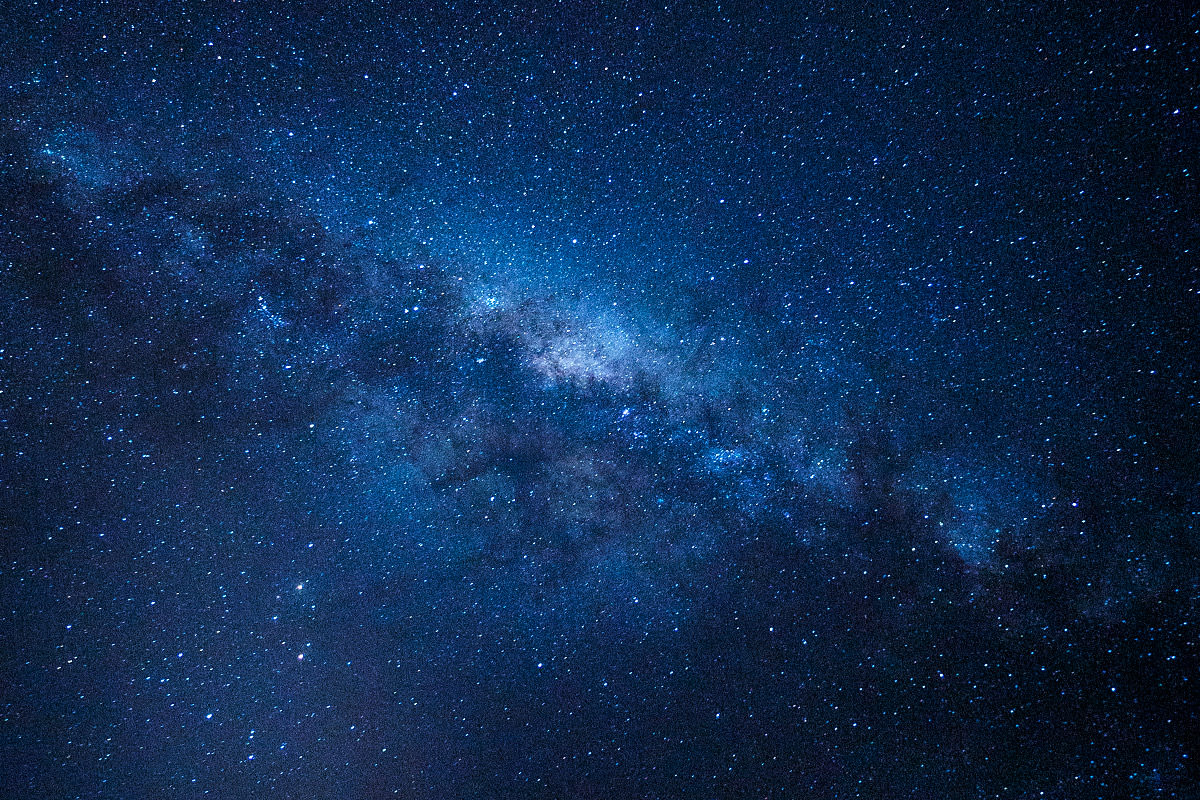 The ability to shoot in near-blackout conditions comes at a price, however. The sensor resolution is a meager 12.2 megapixels. This will turn off a lot of photographers who equate megapixels with photo quality, as a 4240 x 2832 image seems weak compared to the 7360 x 4912 you'll get out of other cameras in this price range. But all the pixels in the world can't save a shot if your camera records a big black blob, so it was a trade-off I was happy to make. And after looking at the amazing photos I managed to get, I have zero regrets. The A7s has terrific video capabilities, but I'm not a video shooter, so I'm taking Sony's word for it.
12.2MP • ISO 100-102400 • $2,499 • ★★★★★

• Sony DSC-HX50V. As a backup-backup (hey, how many times will I get to go on safari in Africa?) I needed a camera with some reach to it, and started shopping for ultra-zooms. The field has gotten really competitive, and finding the right camera was tough. Ultimately size was the deciding factor for me, and Sony's pocketable HX50V fit the bill perfectly. Sure, I would sacrifice some zoom (it's 30x when others in this arena are at 50x), and not being able to shoot RAW was disappointing, but it's a camera I could slip in my pocket and have with me at all times that I'd barely notice.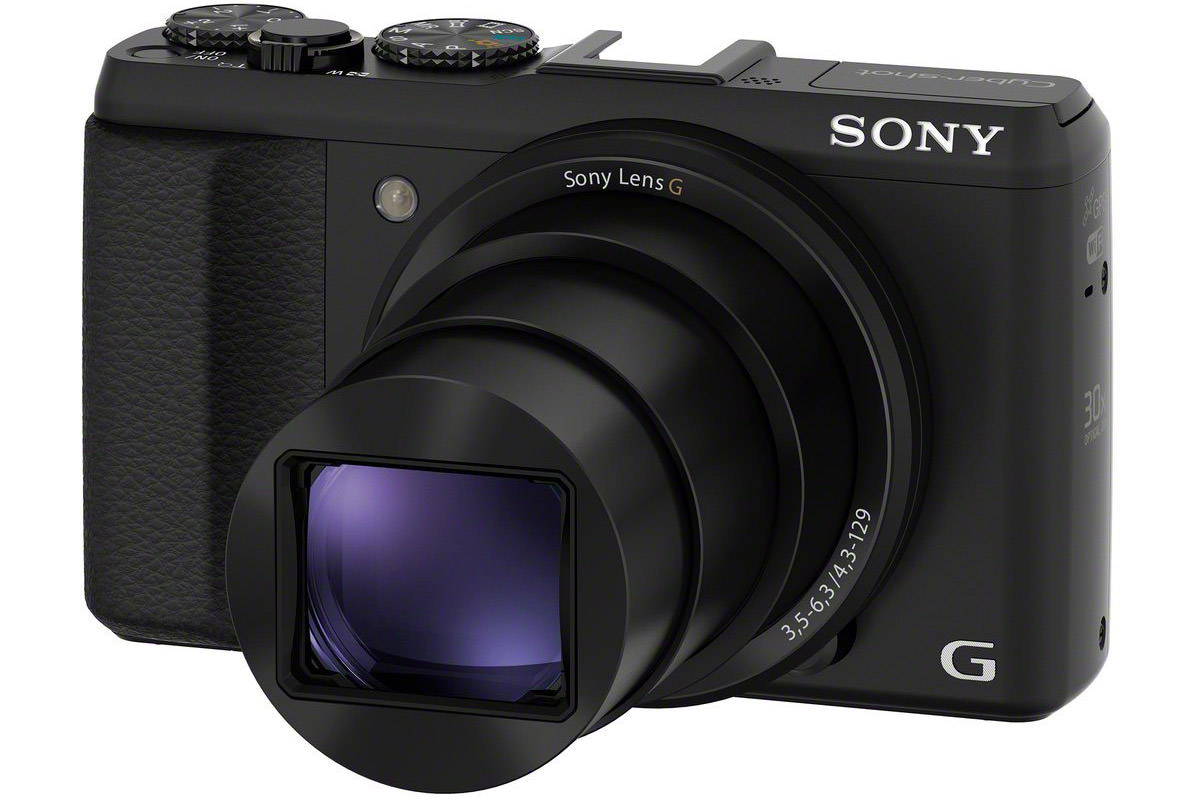 Turns out the image quality is quite nice (for JPEG) so long as you don't zoom too much, and the HX50V is a capable little shooter that I was happy to have on me for those times my camera bag was back at my tent. But ultimately I regretted my purchase for one big reason... no eyepiece viewfinder. The only way to compose a shot was to use the display on the back, which is completely obliterated in bright light! Under the African sun this camera was rendered totally useless. I couldn't see a damn thing to compose a shot, and was shooting blind any time I was out of the shade (even when setting the screen to max brightness). If you buy this camera, I hope you'll only be shooting indoors or in overcast conditions, because that's all its good for. Still, it DOES have a GPS... which is more than I can say for the much more expensive Sony's listed above. I took an occasional shot with this camera just so I could use the GPS info to geotag my other photos, and it worked pretty great for that... meriting an extra star.
20.4MP • 30x • ISO 80-3200 • f/3.5(W)-f/6.3(T) • $325 • ★★☆☆☆

• Sony FE 70-200 f/4 OSS E-Mount Lens. Go with a cheap zoom lens to get the reach you need... or go with a quality zoom lens and crop the reach you want? It's a question that every photographer has to grapple with at some time in their lives. In the past I've just gone for the cheapest zooms I could find because I don't use them very often. But for my Africa trip, I decided to invest heavily in a good zoom because the quality of the image was what's important to me... even if I wasn't as close as I'd like to be. And since Sony only makes one E-mount zoom with any reach to it, the FE 70-200mm, my decision was made for me. I reviewed the lens back in August, and have only one thing to add to this remarkable addition to my camera arsenal... WHY IN THE HELL DOESN'T SONY HAVE A SWITCH-LOCK ON THE IMAGE STABILIZATION SWITCH?!? Every time I slid this lens into my camera bag, image stabilization would slide off. So the next time I'd go to shoot a lion (or whatever) I'd end up with blurry camera shaken images until I'd remember to turn it back on. This is categorically stupid. At no time... none did I ever want the "Optical Steady Shot" turned off, yet there was no way to lock it in the "on" position. Very, vey frustrating. But, once I remembered to switch OSS on, I was getting some fantastic shots from this lens...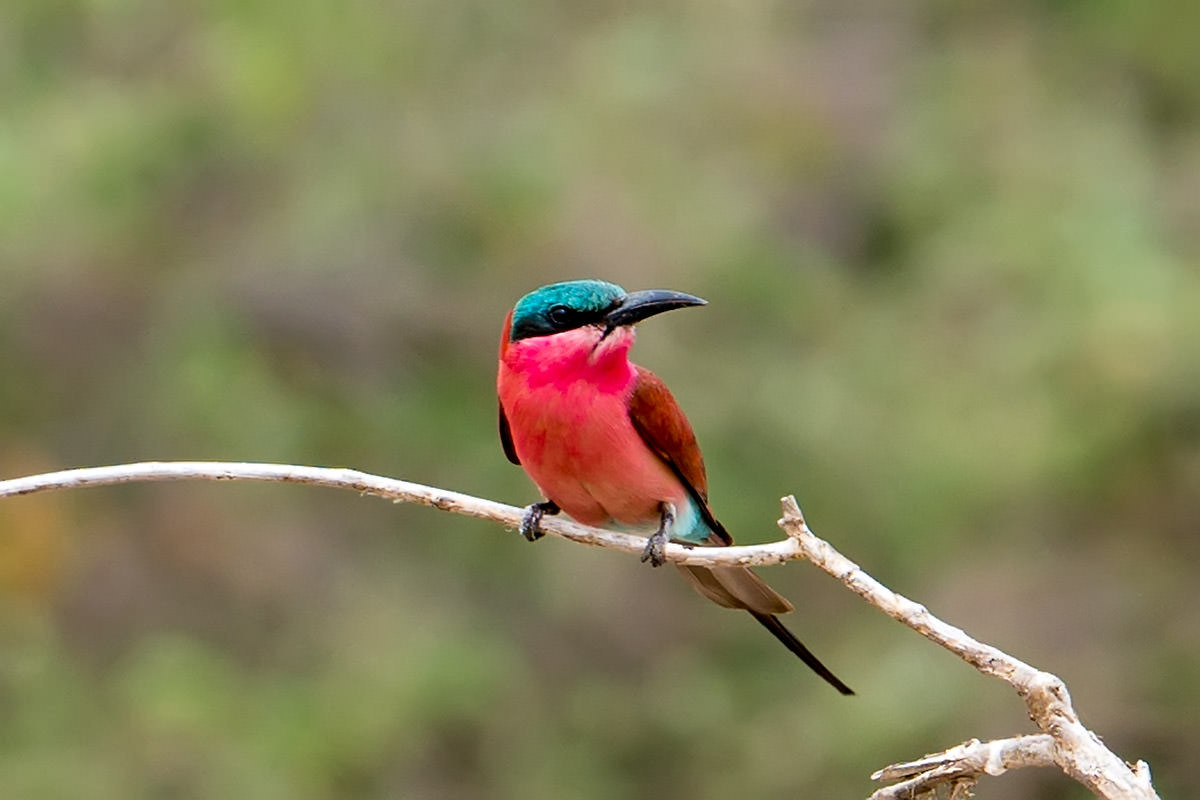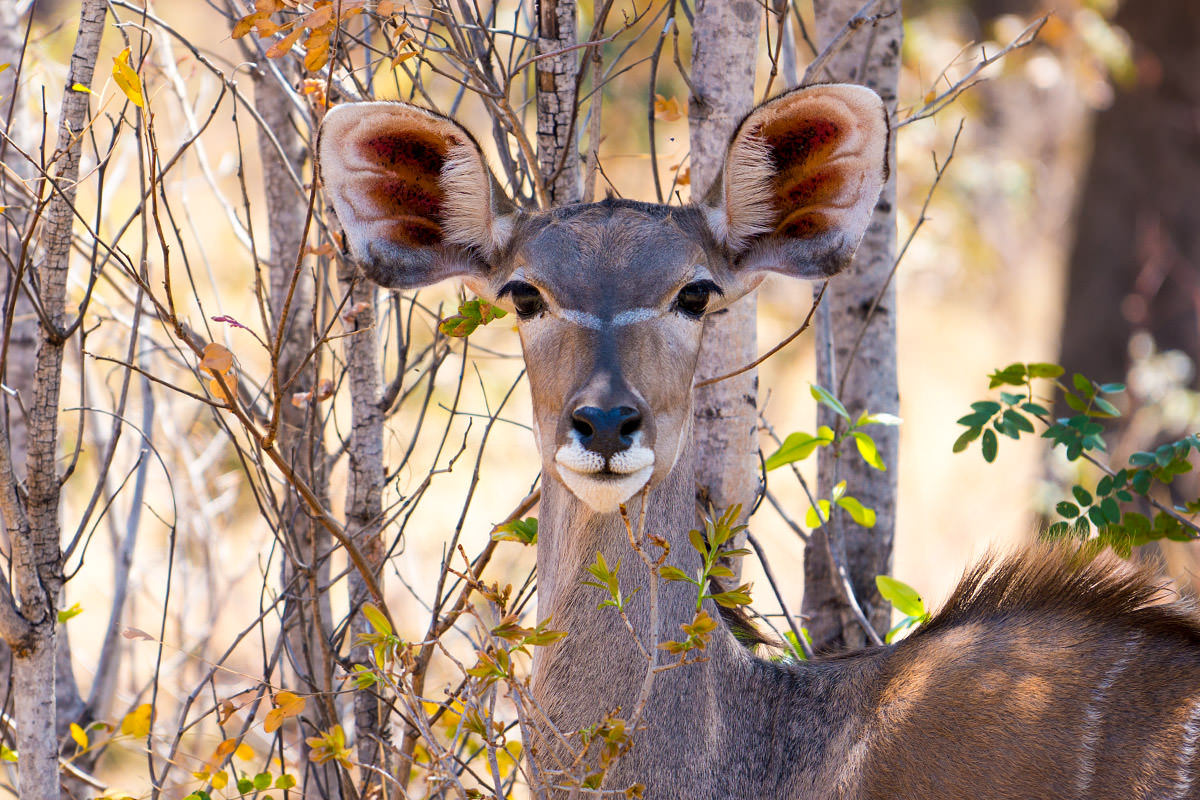 Sure it's big and at almost 2 pounds it's a bit heavy too... but you can't argue with the results. Crisp images, beautiful bokeh, fast auto-focus... I was very, very happy to have this full-frame wonder with me on safari, and was much relieved that I spent the money to have a quality telephoto in my camera bag. 90% of my photos were shot with it. Minus a star for the lack of an image stabilization switch lock... and for not having a bit better aperture (it's locked at a consistent f/4 though, which is nice)... but if you're an E-mount shooter, this is the zoom to get.
70-200mm (full-frame), 105-300mm (cropped) • f/4 • $1,499 • ★★★★☆

• Sony FE 35mm F/2.8 Carl Zeiss Sonnar T* E-Mount Lens. I skipped the kit lens for my A7s full-frame sensor camera because I wanted some glass that would really let it shine. Unfortunately, my choices were limited, because Sony doesn't have many options when it comes to FE prime lenses. Ideally, I wanted a 35mm with image stabilization and a maximum aperture of f/1.4... but it doesn't exist. A 35mm with NO image stabilization and a pokey f/2.8 aperture is as close as I can get. And, to make matters worse, Sony is charging a whopping $800 for it. In all honesty, I don't think the Zeiss name justifies such a heinous price tag, but what choice do I have? None at all. Yet despite the absurd cost, this lens has a lot going for it. It's small and light. It focuses blazingly fast. It's super-sharp. Color is very good. And I got some really nice shots with it...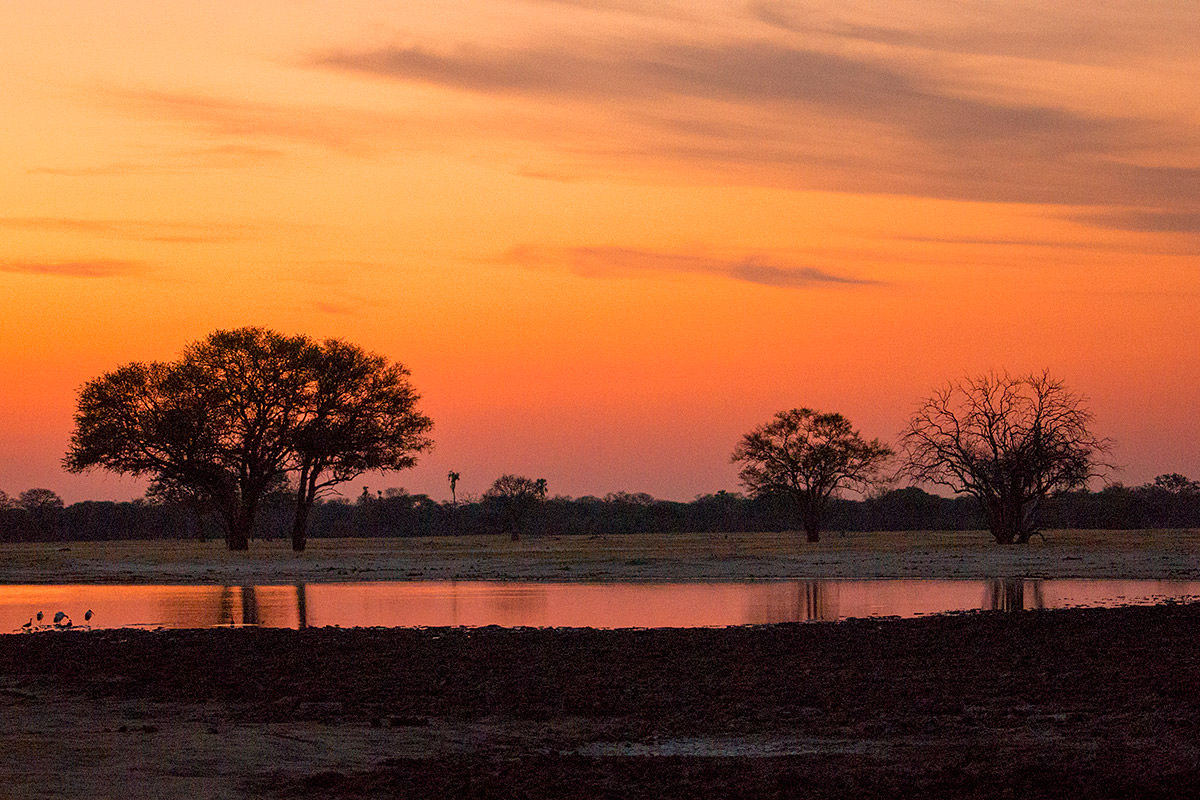 Night sky images were mind-bogglingly great...
The slow aperture was never a problem on my NEX-6 in the sunlight nor on my A7s with its amazing low-light capabilities, but I still find it disappointing... f/2.8 on a 35mm? Who does that any more? This, along with the crazy-stupid price tag drops two stars from my rating, even though the FE 35mm is a darn fine lens once all is said and done. And yet... I keep coming back to the cost. EIGHT HUNDRED DOLLARS?!? For THESE specs? Holy crap I hope Sony gets their heads out of their asses and starts producing affordable FE lenses soon.
35mm (full-frame), 50mm (cropped) • f/2.8 • $799 • ★★★☆☆

• Sony 10-18mm f/4 OSS E-Mount Lens. I shoot a lot of wide angle, so this lens was purchased alongside my NEX-6 on day one. I absolutely love it. Small and light for a wide angle. Really sharp. Great color. Quick to focus. Image stabilized. And all at a reasonable cost! As if that weren't enough... even though it was designed for the cropped sensor on Sony's NEX cameras, it works amazingly well on my full-frame A7s if you limit the focal range! Amazing! This lens fulfills the promise of mirrorless cameras, and proves Sony doesn't need Zeiss (or Zeiss' absurd price tag) to give their customers a great lens. And though I didn't get much use out of it in Africa, it's the one lens that's always in my camera bag...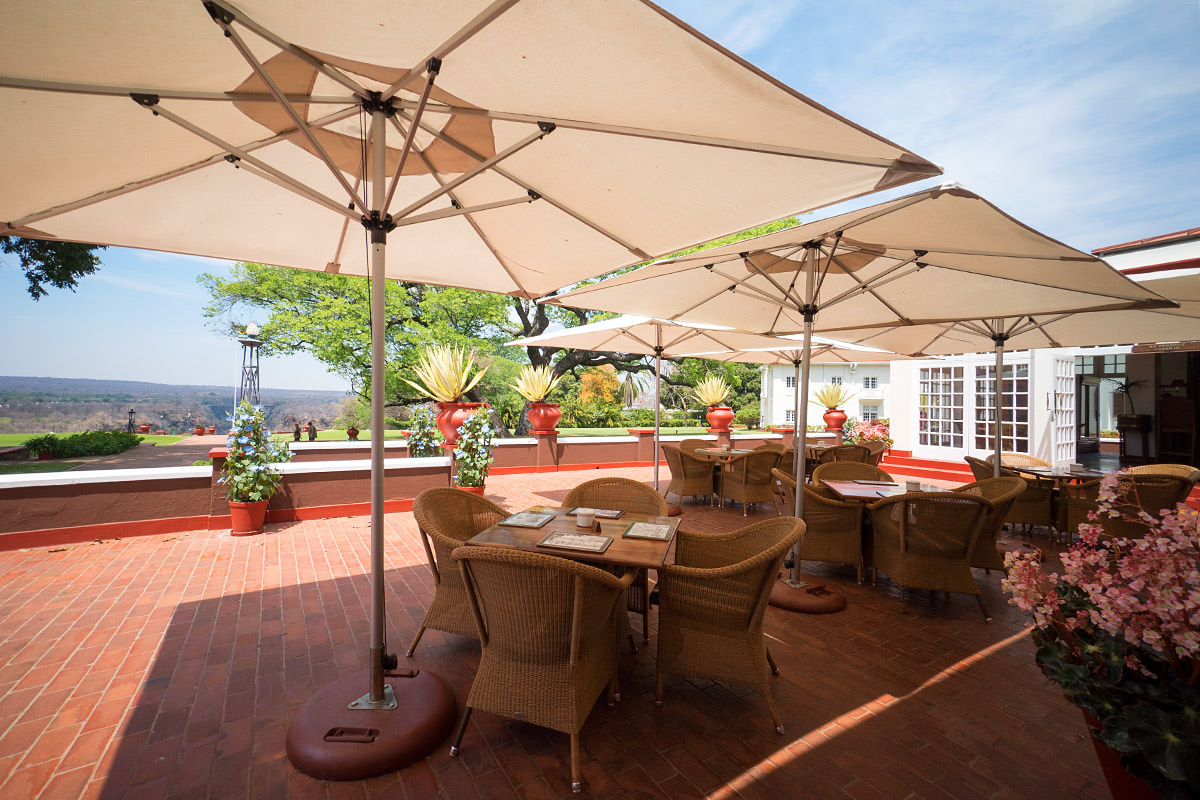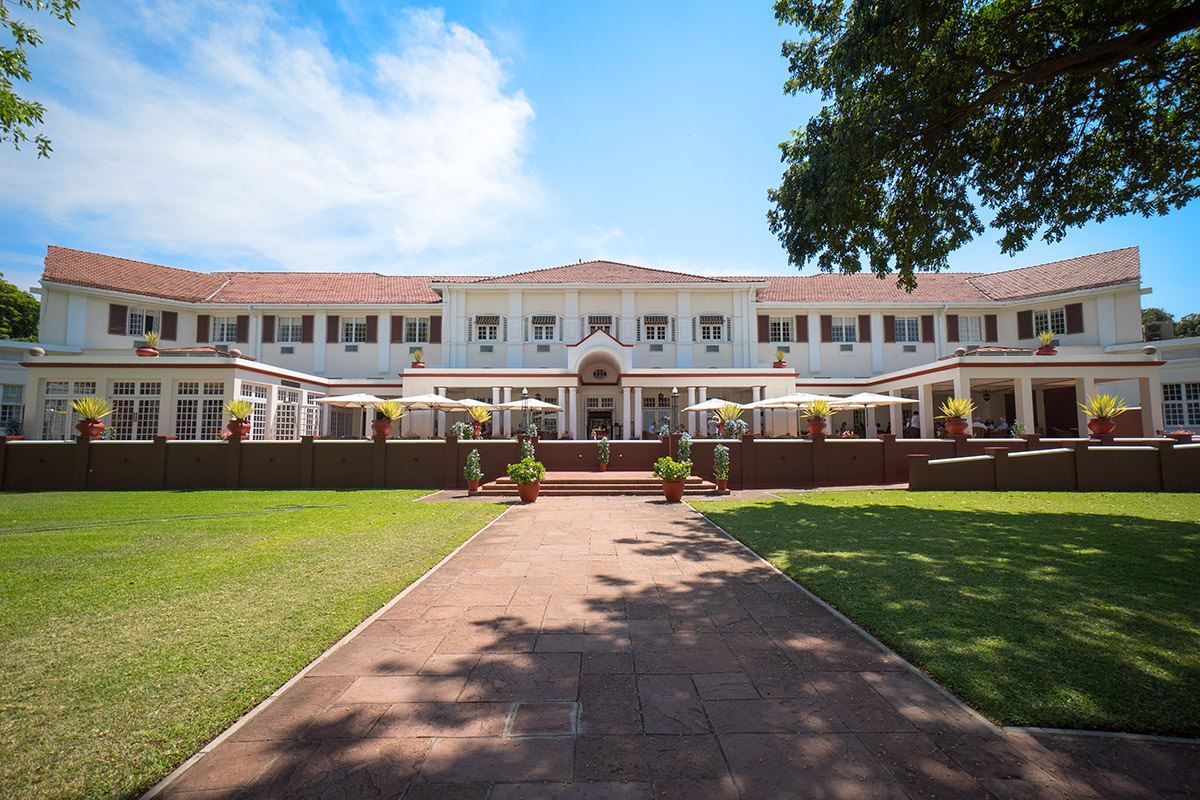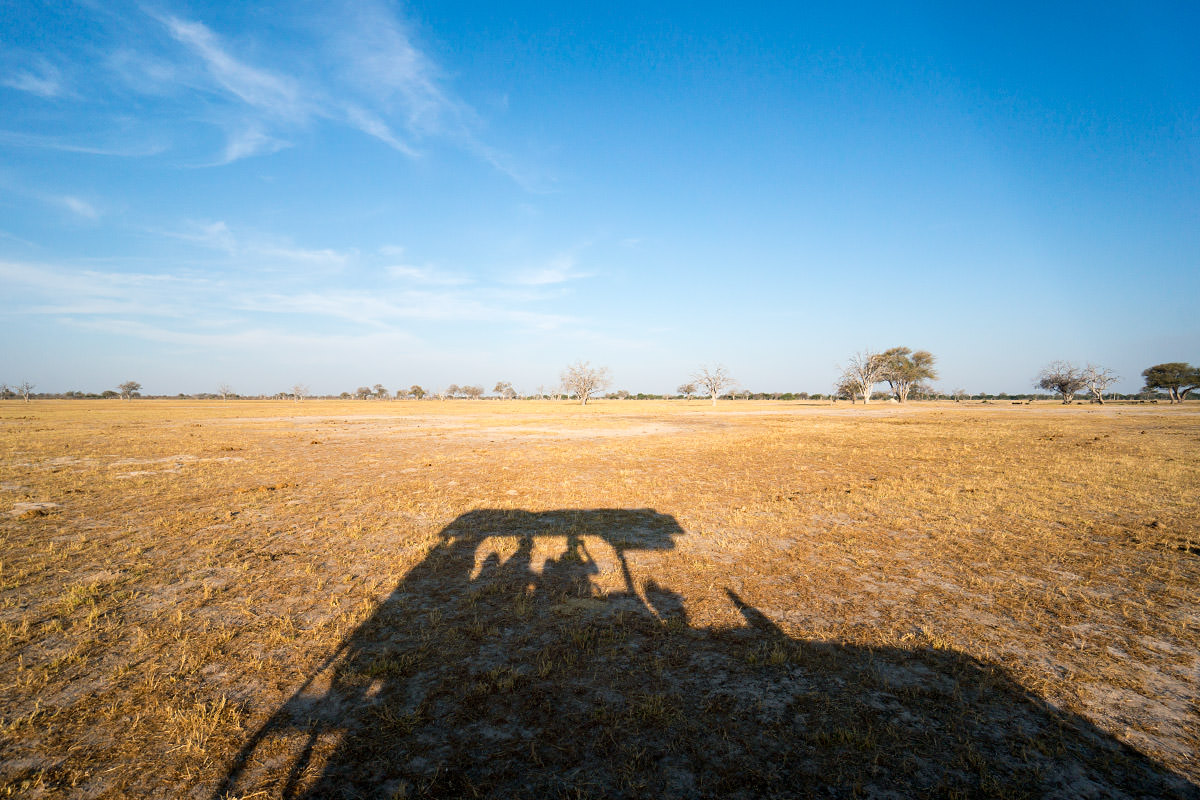 If you've got an E-mount camera, this is the lens to own. Fantastic for landscapes, yes... but I use it all the time for just about everything (the wide angle distortion is very easy to correct in Photoshop). Thank you, Sony.
10-18mm (cropped) • f/4-f/22 • $849 • ★★★★★

• Apple 11-inch MacBook Air. I'm using an iPad more and more for things like email and web browsing, but when it comes to photography, there's simply no substitute for Photoshop on a Mac. My MacBook Pro excels at running Photoshop, but is way too big and heavy to tuck in a camera bag. Fortunately, Apple has a diminutive solution that tucks easily in my bag, and it runs Photoshop just fine thanks to the 8GB memory option...
Until Microsoft manages to come up with a "Surface" tablet/PC hybrid that's worth a crap... or Apple comes up with a MacBook Air that has a retina display touchscreen I can give five stars... this will certainly do.
1.7GHz i7 • 8GB RAM • 256GB SSD • $1,250 • ★★★★☆

• Transcend Information USB 3.0 Card Reader. Unfortunately, there wasn't enough room in the MacBook Air 11-inch model to fit a card reader, so you need to buy an external one. This Transcend model takes advantage of the USB 3 speed of my MacBook and accepts SDHC, SDXC, microSD, microSDHC, and microSDXC cards. Cheap, compact, and does the job. If they could remove the micro card compatibility (that I'll never use) to shrink it even further, I'd give it five stars.
$7 • ★★★★☆

• B+W Kaesemann XS-Pro Circular Polarizer. I have UV haze filters on all my lenses to protect the optics, but I stopped using "creative" filters ages ago. Between in-camera functions and Photoshop, I just don't need them. But every once in a while, it's handy to have a circular polarizer in your bag. B+W makes my favorite filters... pricey, but high-quality, so all I had to decide was whether or not I would go with the Kaesemann variant or not. Ultimately I went with Kaesemann, despite the added cost, because they don't "gray things up" like a traditional polarizer can. The only time I ended up using the thing in Africa was when I was shooting through a helicopter window...
It helped take the glare of the sun off the water, which was nice, but the shake of the copter coupled with the lack of image stabilization on my lens kinda sabotaged my efforts to get great shots. Oh well.
Kaesemann XS-Pro, MRC Nano Filter • $89 • ★★★★★

• VisibleDust Hurricane Blower. Dust and moisture are the enemy of photographers who rely on clean, dry optics to get the best image quality. Having a blower on-hand is essential, and I was using it several times a day while in Africa. At home I have a Giottos Rocket Blaster, but I wanted something a bit smaller to take with me, so the VisibleDust Hurricane got the job. Works great.
$14 • ★★★★★

• LensPen Lens Cleaner. The only lens cleaner I use. Has a good quality brush on one end and a concave lens swab coated with a carbon compound (from the lid) on the other. Works perfectly every time.
$10 • ★★★★★

• SanDisk 32GB Extreme Plus UHS-1 SDHC Class 10 Memory Cards. It took me a while to settle on a memory card manufacturer I like best, but once I got my hands on the SanDisk Extreme Plus line my camera storage of choice was found. They're tough, reliable, and blazingly fast... yet don't break the bank. Which is good, because I've stopped re-using memory cards. They're small size makes them all too easy to slip into a safe deposit box, thus providing the perfect backup of your precious memories. Sure you can save money by going with a cheaper card, but is it worth taking the chance something will go wrong and you'll lose all your photos? Not to me. There's higher-capacity versions of the Extreme Plus, but 32GB stores more photos than I can manage as it is, so I don't want to go bigger.
$38 • ★★★★★

• Oben TT-100 Table-Top Tripod. This tiny tripod slips easily into my camera bag, but still manages to secure my camera perfectly. Unlike some smaller tripods, the Oben has a ball head which made it really handy to get the perfect angle for a shot. A great product... I just wish it was a bit easier to tighten and manipulate.
$35 • ★★★★☆

Add some extra camera batteries, a couple of battery chargers, a ballpoint pen, a Sharpie marker, and some unscented wipes to keep everything clean, and I'm done!
As for what camera bag I use? That's another story...