Don't let post-vacation blues get you down... because a very special Bullet Sunday on Tuesday starts... now...
I have two... two... Bullet Sundays to make up for this week, so let's get this party started with THINGS I LEARNED ABOUT A SAFARI VACATION IN AFRICA!

• Find a Travel Specialist! Going on safari is unlike most trips you've ever taken, and having an expert in your corner is critical. I have been planning a safari trip to Africa for years. But every time I'd sit down to start planning one, I'd get bogged down by the complications and end up vacationing somewhere else. This year a friend recommended a travel agency that specializes in doing all the planning for you. So I half-heartedly called up Ultimate Africa Safaris to hear their ideas, never really thinking it would amount to anything...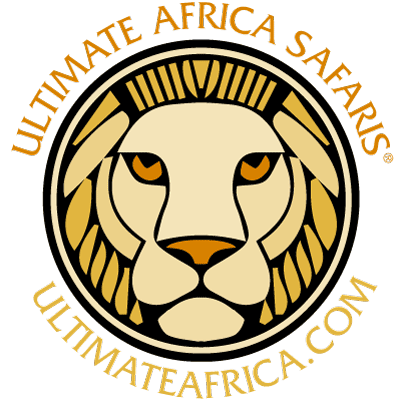 I could not have been more wrong. It couldn't have possibly been easier. Lorna at Ultimate Africa (who has lived on the continent and traveled there many, many times) asked me questions about what I was looking to see and do... what experiences were critical, negotiable, or skippable... and how much I was looking to spend. The next day I had two detailed itineraries to choose from with options to customize either one to suit my tastes. And that was it. Ultimate Africa took care of booking all the lodging, all the flights, all the insurance... everything. No headache. No surprises. And, once I had booked and dropped my down-payment, I got detailed information on everything from visa requirements and a suggested packing list to local customs and money matters for everything on my itinerary. Anything not in the information packet was quickly answered via phone or email, and always in a friendly and professional manner. They even provided me with approved luggage for the trip so I didn't have to hunt for it! There is simply no substitute for this kind of expert advice and exemplary service when trying to plan for a safari vacation in Africa. None.

• Don't Penny-Pinch! There's no escaping it... my trip to Zimbabwe is one of the most expensive vacations I've ever had. Sure I could have done it for less by booking inexpensive lodging, locations, and transportation... but Africa is one of those places where you really don't want to go on the cheap. To do a safari right, you're going to be hundreds of miles from civilization in an unforgiving environment where your safety and security are of prime importance. Even putting that aside, do you really want to spend the time and money flying half-way around the world to have a cheap, crappy experience that doesn't live up to your expectations? Ultimate Africa bills themselves as "high-end" safari planners, but they can work with a budget as little as $5000 per person (double occupancy) + International Airfare. Yeah, I know, that's a lot of money... my vacations are usually a fraction of that price (and Zimbabwe was even higher than $5000!)... but you get what you pay for. I look back through my photos and blog entries and know that the years I spent saving for my African safari were worth the wait because my every expectation was exceeded.
Still want an African safari but can't swing a "high-end" price? I'd suggest skipping the more exotic locations (Kenya, Botswana, Zimbabwe, etc.) and focusing on South Africa only. The amazing Kruger National Park can offer much of what people want in a safari at a greatly reduced cost because it's not as remote as other regions. They have plenty of options for lodging... from basic tent camps to luxury lodges... so you're more likely to find something that fits your budget and travel style as well. Some research at Trip Advisor will probably point you in the right direction.
Still want an African safari, but even South Africa is out of reach? Bear with me here, because this is probably a controversial notion... but book a trip to Walt Disney World's Animal Kingdom in Orlando, Florida. They offer a "behind the scenes" safari tour called Wild Africa Trek that's about as close as you can get without stepping foot in Africa. And, yes, I'm being serious here. And I didn't know how serious I was until I went to Zimbabwe and experienced for myself just how amazing a job Disney did of capturing what it's like to be on an African safari. The sights... the smells... the bumpy roads... the wildlife... it's all there. It's been "Disneyfied" but it's there. I've written about my Wild Africa Trek previously on Blogography. And if you want to complete the experience, stay at the Animal Kingdom Lodge, which I've also written about. No, it's most definitely not Africa... but it's a taste of Africa that's considerably more affordable than actually going... and probably a better, safer experience than trying to do a "real" safari on the cheap.

• Make Time! If I were forced to name a single regret about my trip, it would be that it was over with too quickly. Of my thirteen days vacationing in Africa, four of them were spent just getting there and back. So, not counting time on airplanes, my trip was just nine days long. Yes, I packed a heck of a lot into those nine days and made the most of the time I had... but I really needed more. I should have stayed four nights at each camp instead of three. Sure, that would add another thousand dollars or so to the price tag, but the added value would have been priceless. That being said, I fully realize that some people may not be cut out for that much safari. You're basically doing the same thing day after day and hoping for different results. And yet... there were people who visited Ruckomechi Camp before me that didn't see a single lion. The longer you stay, the better your chances of having that special experience that will make your vacation. At both camps I visited, the guides tried to make each game drive unique... luckily both Ruckomechi and Davison's sit on huge properties to make that possible, and it's all the more reason to spend the money to have the best experience possible.

• Schedule a Travel Break! One of the things I did right was give myself two nights in Johannesburg to recover from the absurd amount of travel it takes to get to Southern Africa. Nights in Johannesburg are comparatively super-cheap compared to nights at a high-end safari camp. Going directly from 20+ hours of flying to your safari is pretty much guaranteeing that your jet-lagged ass is not going to be able to appreciate the wonders you're there to experience. So don't do it. Take a day or two to get your strength back and then head out into the bush. Likewise, adding a post-safari stop to decompress is also a great idea (Victoria Falls was an easy add-on for my trip) and will give you time to recover before the long journey home.

• Don't Over-Pack! After years of constant travel, I've become a light packer. At least I thought I was. The small aircraft you'll be using to get to the camps out in the bush are really, really small. Because of that, your luggage also has to be kept small. For my trip, there was a limit of 44 pounds in two bags that are no bigger than 10"x12"x24" long. Since my camera bag counted as one piece, that left me with the lone duffle that Ultimate Africa gave me for booking through them...
Now, at first, it seemed an impossible challenge. 13 days of clothing in such a small bag? But the camps I stayed at provide complimentary washing service every day (and give you washing powder so you can wash your own underwear), so it's not a big deal. Three pairs of safari pants that can convert to shorts and three safari shirts that can roll up to be short-sleeve shirts is (believe it or not) more than enough. I could have easily gotten away with only two of each. So heed your information packet and leave your wardrobe at home. You just won't need it. As for everything else? I went a little overboard...
Camera Monopod. Since a tripod would take up too much space, the camera forum I frequented said to bring a monopod. I tried to use it the first day I went out on a game drive. It proved to be so unwieldily and impractical that it was never opened again. Even with the rather large aperture on my long lens, the bright skies of Africa during the dry season made hand-held shooting a piece of cake. Unless you've got a lens too heavy to be hand-held, just skip it.
Excessive Medical Kit. I took my own medical kit and packed it with double-everything and even bought a syringe and suture kit in case I needed them for serious care. Well, one of the benefits of staying in a "high-end" camp is that they already have that stuff... both in-camp and on every vehicle.
Pharmaceutical Bag. I always travel with an assortment of over-the-counter medications, which is a smart idea because you just never know. For going to Africa, I went above and beyond, brining a huge bag of medications that were completely unnecessary (I never opened mine even once). Stick to a small assortment of necessities you'd use for domestic travel (aspirin, Imodium, antibiotic cream, etc.) and trust that spending the money for a "high-end" camp will provide you with the safe environment for food and activities.
Jeans. I brought them because I didn't want to wear kahkis on the plane. This was really stupid, because you'll never use them while on safari... they're way too heavy and take too long to dry.
Water Bottle. A big waste of time and space considering that my camp provided bottles and each jeep had plenty of beverages onboard for a snack stop.
GameBoy. Never opened it once. The planes have movies and Mario can't compete with what you'll see on safari.

• What to Take? Okay, what about the stuff you should take? Here were my most important take-alongs...
Permethrin Clothing. I never saw a single mosquito or tick. I never got a single bite. Apparently they are not a major concern in the dry season. Even so, getting malaria is seriously no fun, and you should do absolutely everything you can to avoid getting it (above taking an anti-malaria drug, see below). You can buy Permethrin at many sporting good stores (or order it from Amazon) to treat your own clothing... or purchase pre-treated garments (I got mine from ExOfficio's BugsAway Collection). Can be expensive, but your health and safety is worth it, and this stuff really works).
Insect Repellant. The permethrin will only go so far, so making sure you have bug juice on exposed skin is a must. Yes, most camps will provide you with some, but it's smart to take stuff you know you can use, as repellants can have a strong allergic reaction in some people. DEET is considered to be the most effective, but it's also toxic as hell. I've had great luck with Skeeter Beater, and have read in travel forums that it works well on African insects. Take the time to research which solutions work best for where you'll be, as the internet has plenty of information floating out there. Again, malaria is not something you want to get.
Battery Pack (WITH light). Many camps aren't going to have an electrical outlet in your tent... so if you want to charge your iPad, camera, or whatever, taking along a battery pack is a must. I never travel without them anymore, because you just never know when you'll need a charge. That being said... most camps aren't going to have nightlights or flashlights provided either! So getting a battery pack that has a light built-in is just a smart move. There are tons of options out there, but the best I've ever found is the Intocircuit Power Castle. It has two USB ports and a bright light that's incredibly power-efficient (I left it on all night as a nightlight and it drained just 1% of the battery!). I'm not going to lie... it's a bit bulky and heavy compared to weaker options... but it packs a lot of power and is well-worth tucking in your pack or camera bag. The Power Castle is just $29.99 at Amazon (as of this writing).
A Decent Camera with a Quality Lens + Accessories. On a safari you're going to see some amazing stuff that you're going to want to remember, so you're going to want a good camera... I don't care who you are. Even if it's just a quality point-and-shoot pocket camera, you're going to use it. I'm not going to go into recommendations here (let's save that for another entry) but I will say a few things... A) Make sure your camera has an eyepiece viewfinder, as the bright African sun will obliterate the screen display and leave you guessing if that's all your camera has. B) Make sure your lens is of good quality and goes out to at least 300mm (or zoom equivalent). Longer is nice, but holding a camera steady enough to make use of longer reach can be tough (even if it has stabilization). C) Practice shooting with your camera so you know how to take photos of animals, scenery, sunsets, or whatever... before you go. D) Shoot RAW or at the highest quality JPEG setting your camera will allow so you have enough pixels to crop into later, if needed. E) Take double the amount of memory cards you think you'll need... you'll rarely have time to offload your photos and re-use your cards. F) Take at least one extra battery... preferably two... and make sure they're at 100% before you leave. G) Don't leave home without lens cleaning cloths, a lens pen, or some way of getting dust off your optics... it's EVERYWHERE. H) If your lens can accept filters, make sure you have a haze filter attached to protect it. A circular polarizer is also nice for getting good color in many situations. I) As I said above, a full-size tripod or monopod probably isn't worth it for most people, but a compact small tripod can be useful... especially if you're taking astral photography shots.
Backup Camera. Yeah... if your primary camera dies, you'll want to be sure you have a spare. Even something cheap is preferable to having nothing at all.
Decent Quality Binoculars. Most of the cool stuff you'll see is going to be at a distance. Making sure you have quality binos with you is essential. I've owned many pair over the years, but the ones I'm most happy with are (don't laugh) the Bear Grylls Edition 10x42 by Bushnell. They're $80, but perform as well as binos I've bought costing hundreds... very clear, fog-free, and bright! They're also built tough and have held up very well for me. Here they are at Amazon.
Power Strip and Converter Plug. If your camp is lucky enough to have power outlets in your tent, there aren't going to be very many of them. If your camp has communal power outlets, they're going to be filled most of the time. The best assurance you have of making sure your camera batteries and other electricals stay topped off is to take a power strip. My favorite one... by far... is the BESTEK I found at Amazon for $25. Yes, it's big and bulky... but it will pass through higher international currents with no problem and has USB charging ports built-in! Best of all, the outlets are space far enough apart that I can plug in my Sony camera battery chargers side-by-side with no problem! (I posted a photo of that on this entry, third-photo down). IMPORTANT! This unit is NOT a power converter! Be sure to check your equipment to be sure it can handle the current/voltage of the countries you'll be visiting (all my Apple chargers worked fine). Don't forget power plug adapters, and African countries vary on style from place to place, so be sure to research what you'll need.
Good Flashlight and Headlight. I am in love with the Nitecore MH2C flashlight because it can be recharged via my USB battery pack. It's a spendy $70, but worth every penny when you need a light you can count on. If you find yourself needing to go hands-free, a relatively inexpensive headlight option is the Petzl Tikka at $45. Small, tough, reliable, and essential when you're trying to futz with your camera setting in the dark and need both hands.
Decent Polarized Sunglasses + Backup. Don't skimp. Get a good pair that wraps around your head so light isn't leaking in while you're trying to spot game under an unrelenting sun. Bring a backup pair as well, because you just can't be without eye protection if your first pair breaks.
Medications. There ain't going to be a pharmacy out in the bush, so be sure to take enough prescription drugs and basic over-the-counter needs with you.
Warm Fleece Jacket and Gloves. At Ruckomechi, I was warm all the time and had a fan blowing on my all night. At Davison's the mornings and nights were freezing cold and I was very, very glad to have a fleece jacket to keep me warm. I wish I had brought a pair of light gloves.
Suntan Lotion. Pretty obvious, but I thought I'd throw it out there.

• Do Some Good! I filled my excess luggage space with school supplies because my camp is attached to a "Pack With a Purpose" program that will pass them along to local schools that can really use them. Had I been a smarter packer and left all the crap I didn't end up using, I could have taken more. If you're going on safari, learn more about this awesome program at the Pack for a Purpose website!

• Hedge Your Bets! I stayed at two separate camps at two very different parts of Zimbabwe and was really, really glad I did. It's just a way to make sure you're seeing the most variety of animals and environments on your trip, as nature can be unpredictable and game can be uncooperative.

• Leave the Attitude and Expectations! If you want guaranteed animal sightings, go to a zoo. Safaris aren't the place for guarantees, and the reason to go on safari is to experience a safari. There is -zero- sense getting upset because you didn't see lions or the place you visited didn't have rhino or whatever. If you're going to a good-quality camp with a decent-sized piece of land, you're going to see some amazing stuff. Whether it's what you wanted to see is anybody's guess, and not your guide's fault if things don't go your way.

• Don't Be a Douche! My last night at Davison's was amazing except for one thing... I had to listen to some d-bag screeching into a satellite phone, which is EXACTLY THE KIND OF THING I WENT TO AFRICA TO AVOID! He made a point of telling the guy on the other end of the line that he'd be checking in every day, which is fine... that's his choice. But do it in the privacy of your own tent... don't force everybody else to have to endure your douchebaggery. For the sake of those on game drives with him, I hope he didn't take the sat-phone with him on safari. Something tells me that he did.

• Research Appropriate Clothing! I touched on this above, but it's so important I am giving it a bullet of its own. Because if I hadn't packed a fleece, as recommended, I'd have spent half my time in Africa freezing. If you're traveling in the wet season, waterproof gear is essential. If you're going to an area with the satan-spawned tsetse fly, you'll want to avoid wearing the dark colors they are attracted to. Bright colors and white clothing can cause problems in some areas too. Everything I packed was in khaki and neutral colors because it was suggested that it was the best thing to be wearing. Few people bothered to be as khaki-obsessed as I was, and were wearing anything and everything. I went overboard, but would rather be safe than sorry. If you've got a decent travel specialist, they'll provide recommendations... best to follow them.

• Vaccinate Early! I made the huge mistake of waiting until the last minute. Not only did this mean that my typhoid pills were not fully effective before I left... it also meant that the Malarone I took to prevent malaria killed off the effectiveness of the typhoid treatment because I started too soon after! Meet with your doctor or health department months before you're due to leave and make sure you have a plan in place... and the time to follow it through.

• Check Entry Requirements! I was lucky in that South Africa didn't require a tourist visa for American citizens... and Zimbabwe allowed me to purchase a visa for entry at the airport. But not all African countries are going to be this easy. Some are going to require a visa that has to be purchased in advance, so make sure you check into it. If you plan to purchase at the airport (for those countries offering it) be sure to have the appropriate cash in the appropriate currency before you arrive. Zimbabwe's currency is the US dollar, so I didn't have to worry about stopping at a currency exchange or finding a cash machine.

• Factor in Tip Money! There are no ATMs out in the bush. If you're going to tip your camp staff and guides, you'll have to bring the cash with you... and it goes a lot faster than you'd think. I blew through $300 in no time, and wish I had brought more because the people working at the camps totally deserved it. It's suggested that you tip $10 (or equivalent) per day per person for the camp tip-box and another $10 (or equivalent) per day per person for your guide. I doubled it, and it still felt inadequate considering how well I was taken care of. I also ended up tipping porters, drivers, and other staff as appropriate... and it was always appropriate. Truly amazing service everywhere I went, and that should be rewarded.

• Don't Give In to Fear! When I got back to "civilization," the number one comment I got... whether seriously or as a joke... was "I hope you didn't get ebola!" I heard it before I left as well. And I think that's because people don't have an idea of just how huge a continent that Africa is. It's massively huge. It's so huge that people in London, England were closer to the ebola outbreak in West Africa than I was in Zimbabwe...
Yes, the disease is a serious concern (even here at home!), but educating yourself about what ebola is, how it is contracted, who is at risk, and why the areas being hit are being hit as hard as they are... it goes a long way towards easing your mind. The simple truth is that there are going to be dangers when you leave your home no matter where you travel. If you're going to allow fear to keep you from your Southern Africa dream vacation... or any vacation... rather than relying on common sense, then staying home is probably best for everybody.

• The Sooner the Better! When I was in the earliest planning stages with Ultimate Africa, I mentioned that it might be better to wait and do my safari next year. I had the money saved, but everything seemed to be happening too fast and the choices were too overwhelming. That was when I got the best piece of advice possible... As economies recover, and safaris get more popular, and supply struggles to keep up with demand, Africa is getting more and more expensive year-after-year. Many of the prime locations are now so far out of reach that most people can't afford them. Soon even the more reasonably-priced locations like Zimbabwe and Botswana will follow suit. If you have any desire to visit Africa, now is the time. Wait too long and your options will continue to diminish until all the best options are out of reach. And it's true. When you look at the pricing calendars for some of the lodges, 2015 dates are showing a hefty price increase over their 2014 counterparts. As if that weren't bad enough, availability is already getting scarce. It's a problem that's only going to escalate the longer you wait.
And... that's a wrap.
Though I've probably forgotten a dozen things, so I suppose I'll update the list as needed.