I've been to Maine before. But not really. I crossed the border back in 2005 just so I could say that I've been here, but a quick hop to Kittery doesn't really qualify me to say that "I've seen Maine." So when my travel plans went as scheduled and I ended up with a free day, I figured I might as well jot out to the coast to see a few lighthouses and stuff.
Except I awoke to find that all of Maine was pouring rain and fog. I scoured the internet for lighthouse webcams, but all of them pretty much looked like this...
The radar weather map looked a bit cleaner up north, so I started combing every webcam I could find up the Maine coast to see if there was anywhere with decent weather. After a long time of having no luck, I happened across a camera for "Pemaquid Point Light" (they don't call them "lighthouses" here). It was rainy, but not overly foggy. It was an hour-and-a-half drive through a torrential downpour, but oh well. Off I went.
The entire trip was pouring rain... right up until I got to the road that led down to the lighthouse...
But then... a miracle. As I was turning into the park, the rain just stopped. Still a bit overcast, but kinda clear. No need to wear a garbage bag after all!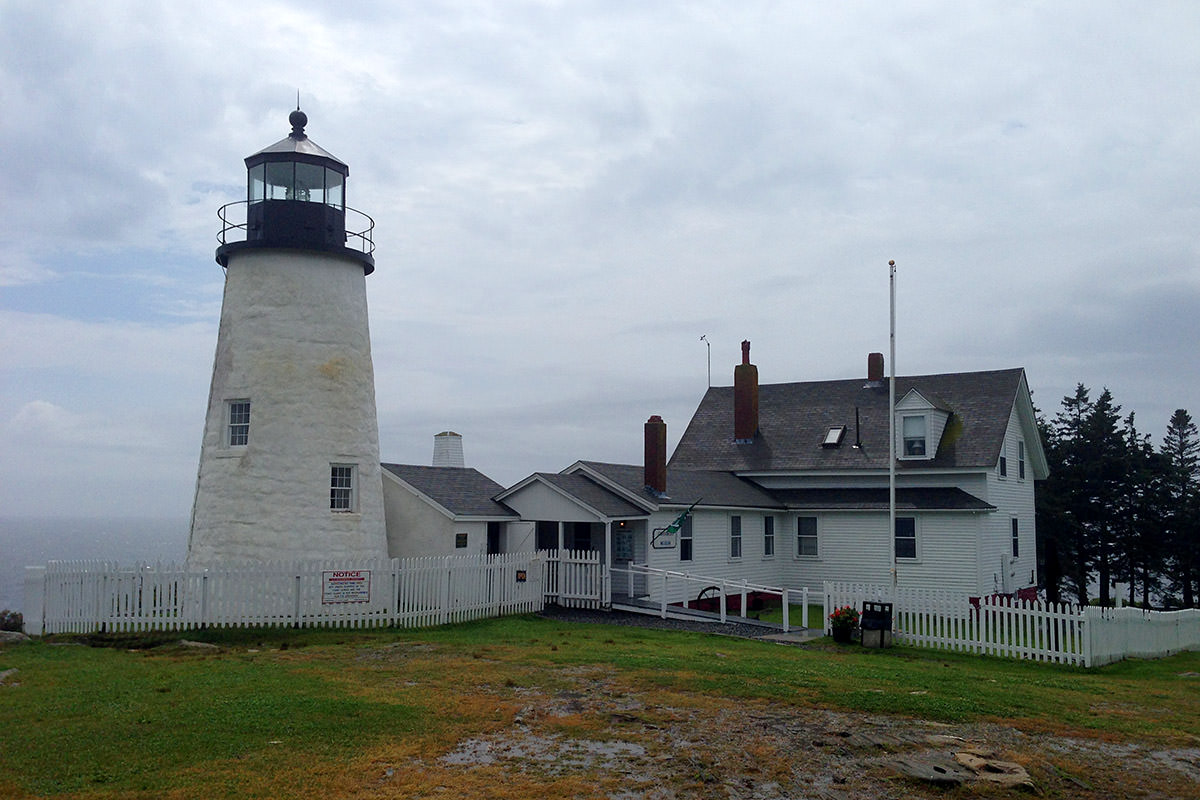 Behind the lighthouse is a cool rock formation that funnels out to the ocean...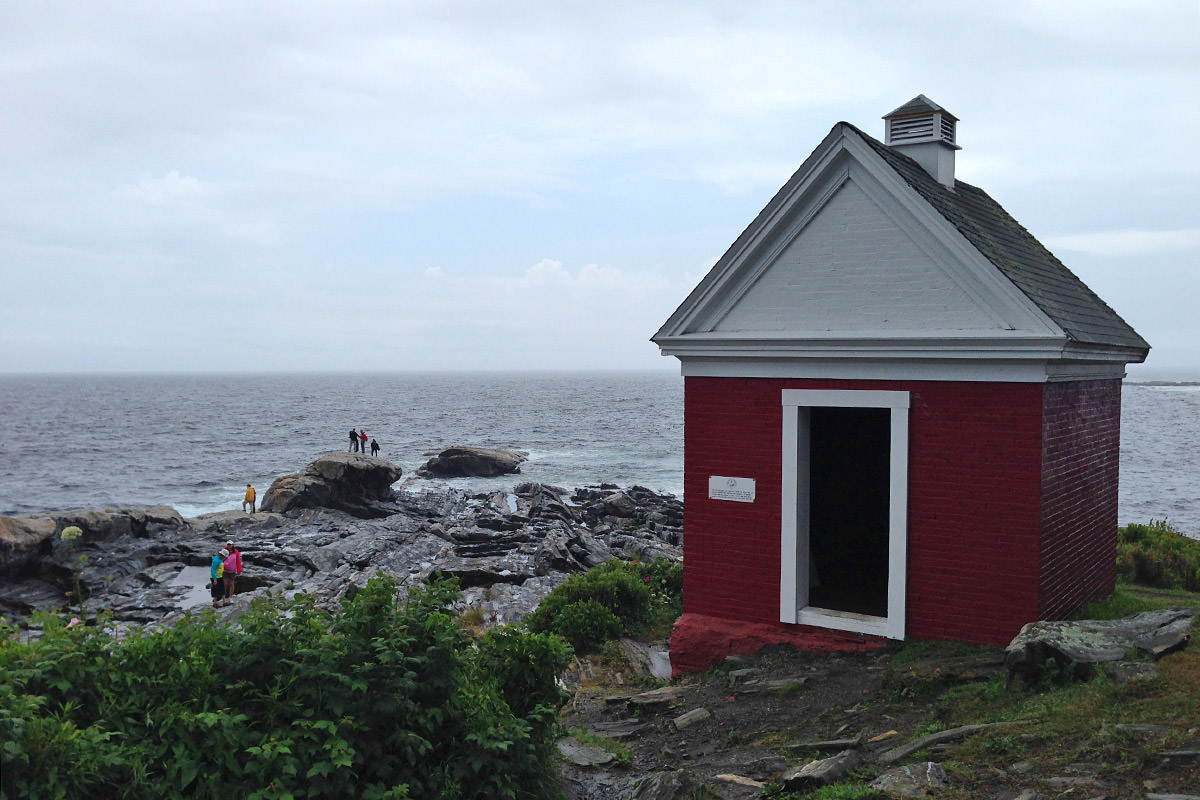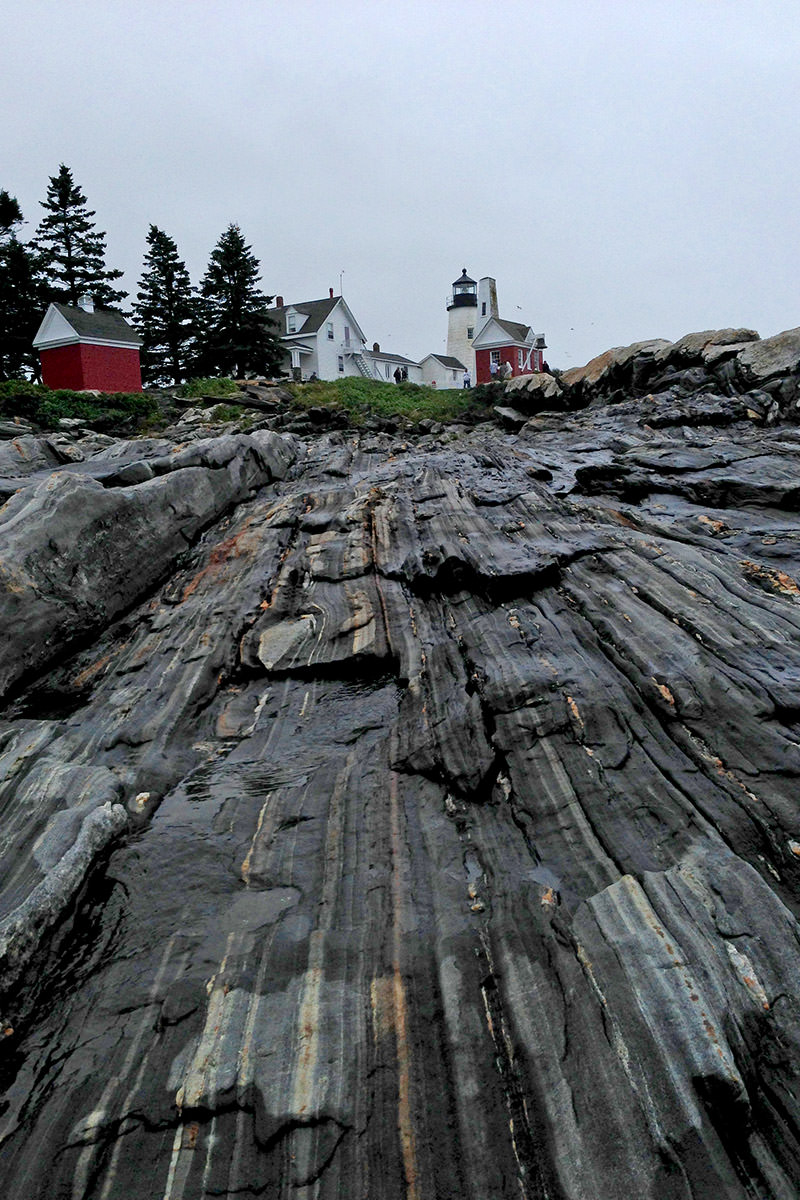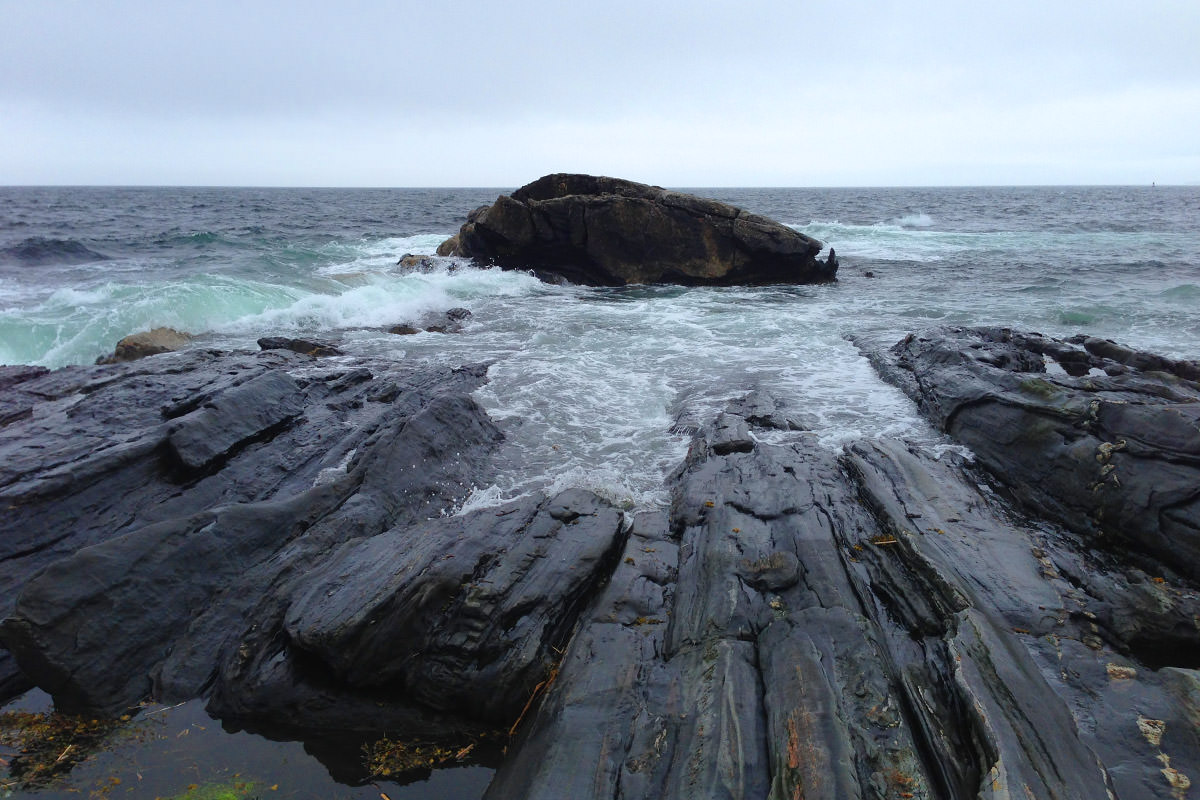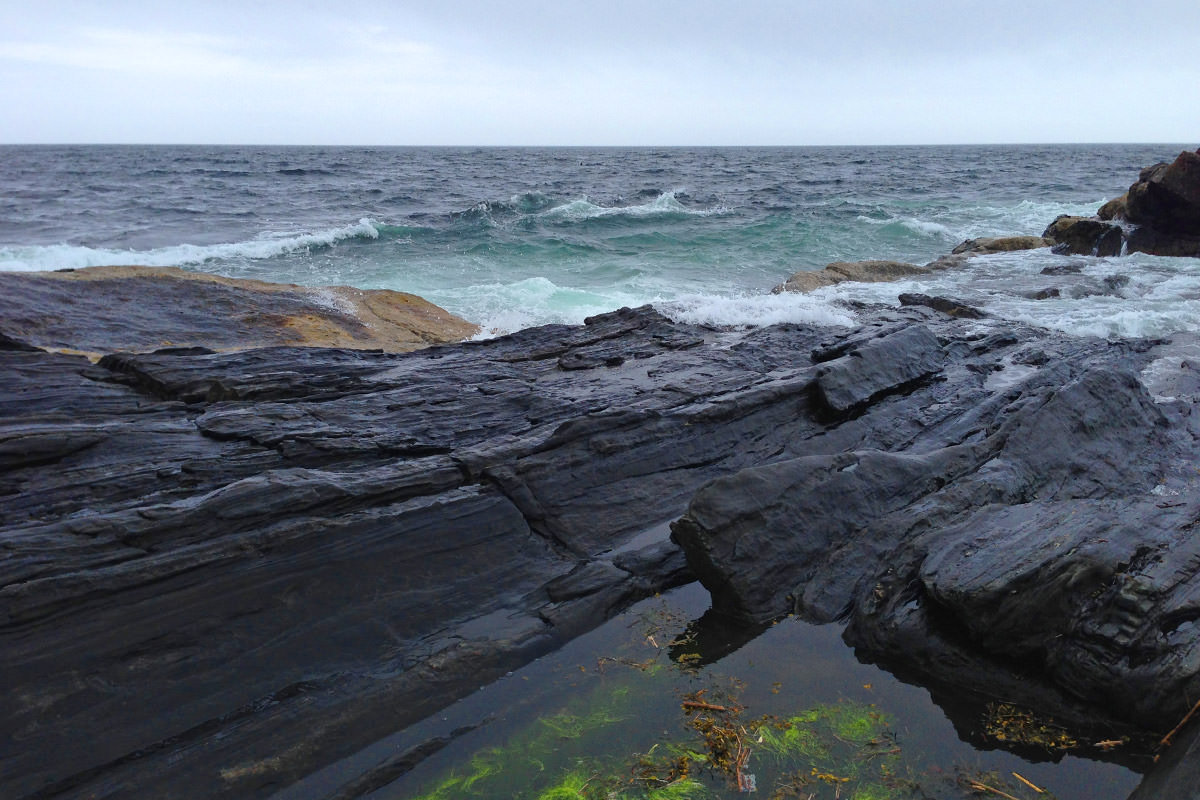 What's cool about this particular lighthouse is that you can climb up in it...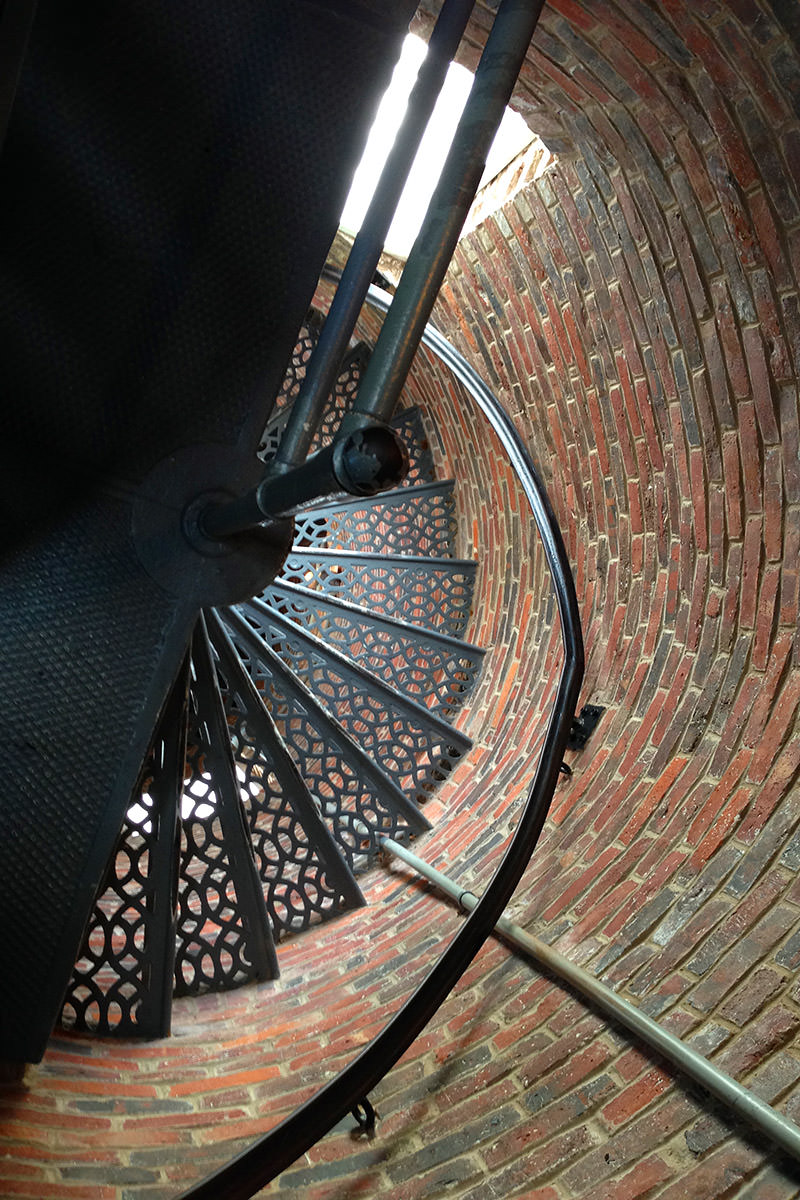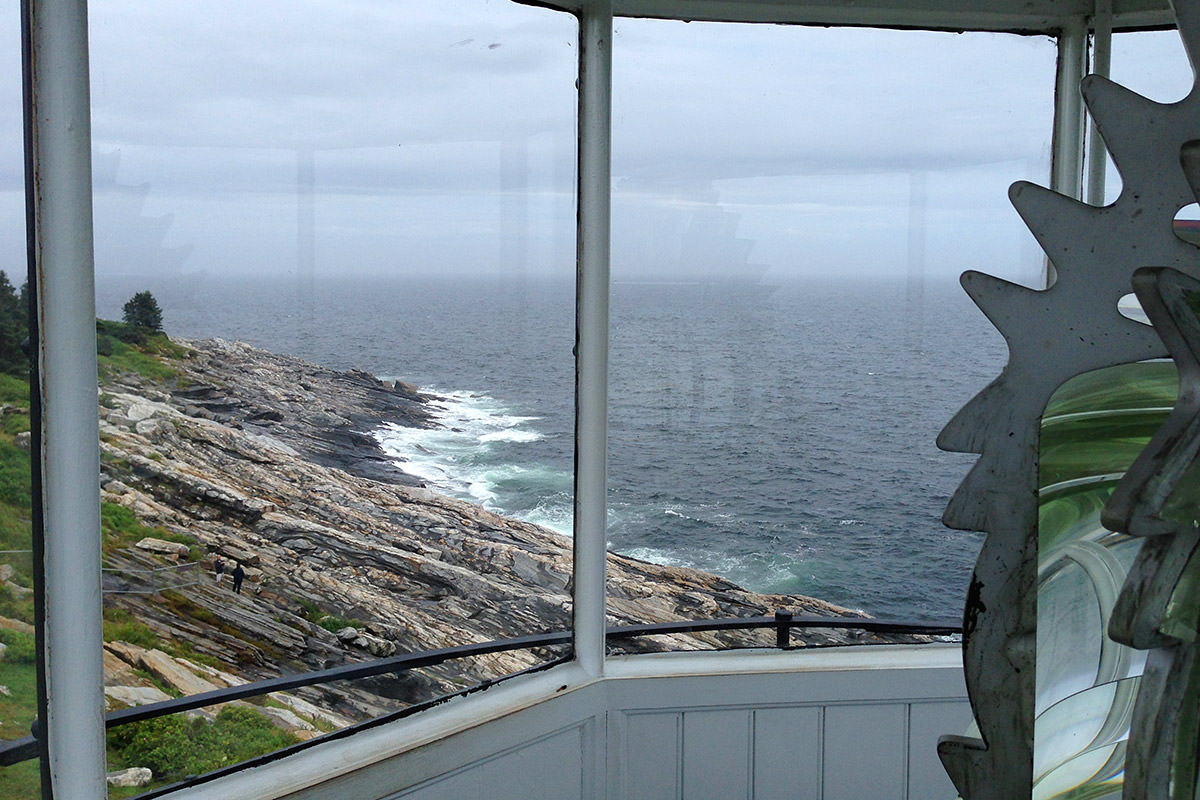 Inside the lightkeeper's house is a small museum...
By the time I was ready to leave, blue skies were starting to appear...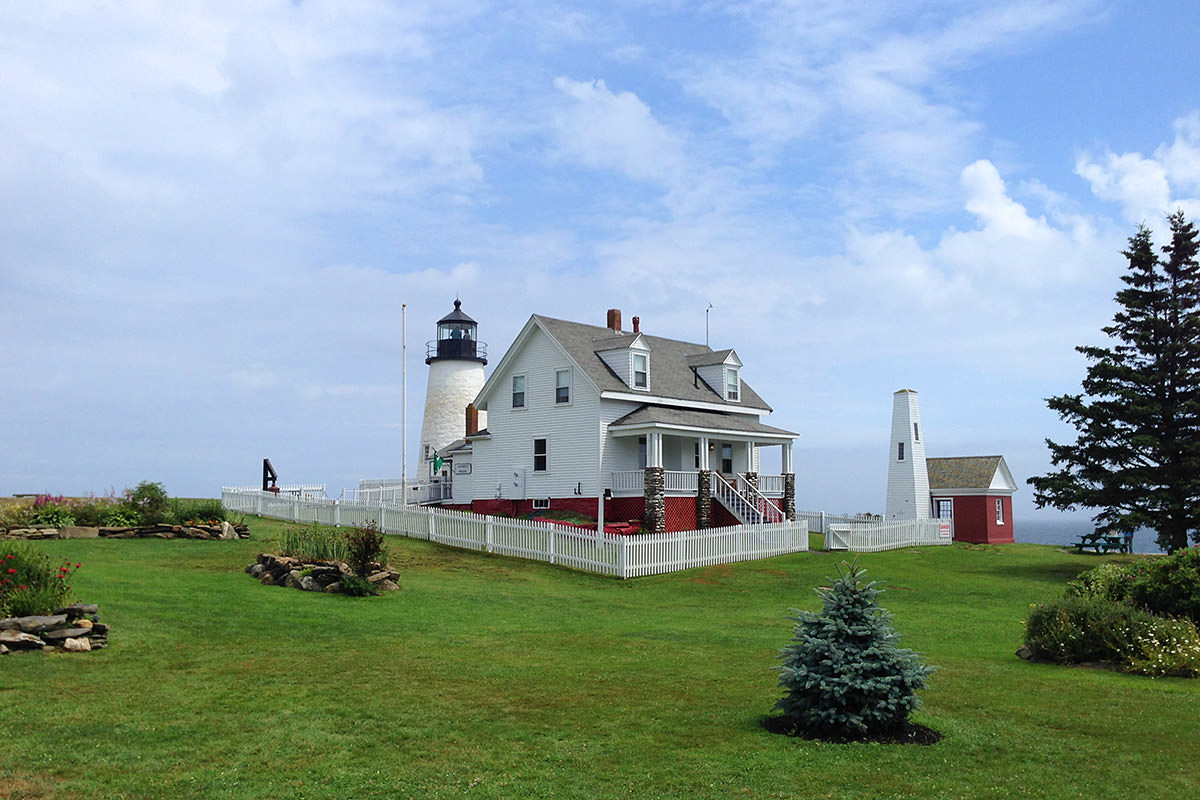 After asking for some advice as to another lighthouse I might try, I was told that a lot of people seem to head off to Marshall Point Light from here, so off I went. Surprise surprise, it started to rain again...
It took a lot longer than I thought (Pemaquid Point and Marshall Point look so close on the map!), but it was a nice drive. Lucky me... the rain started to let up just as I pulled into the parking lot. Again...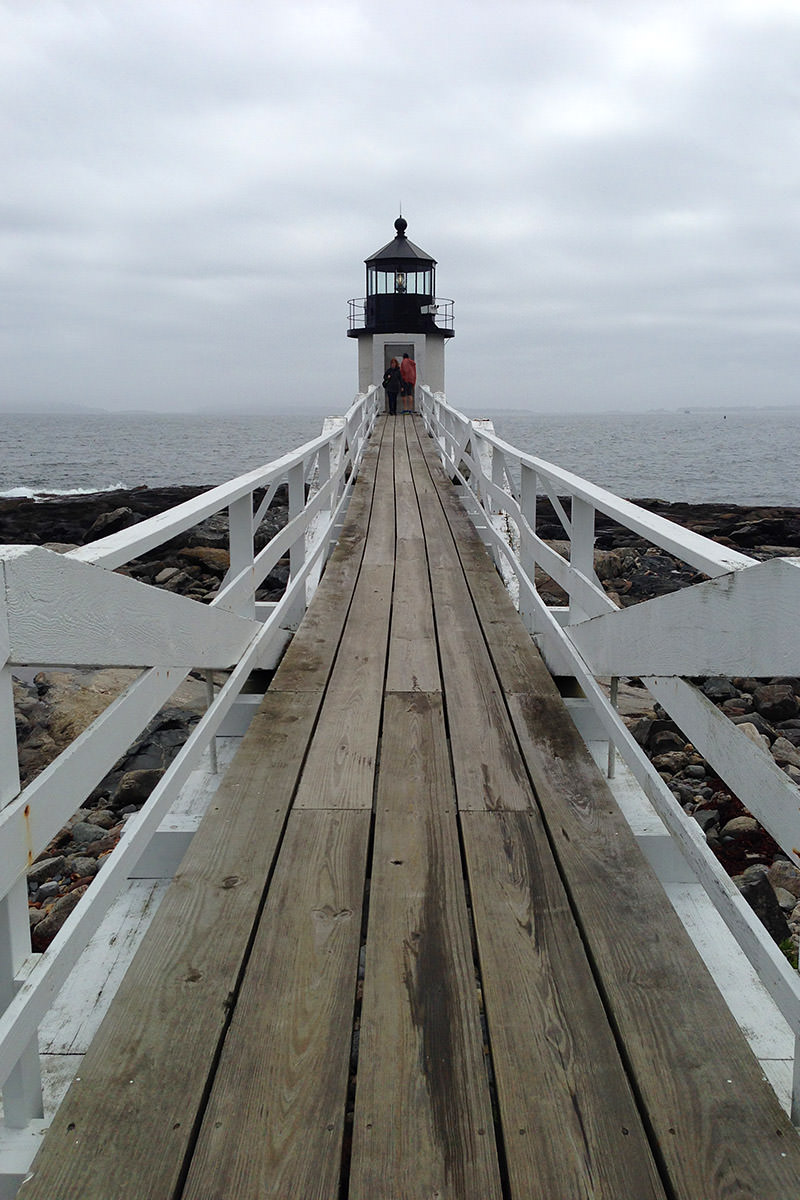 Wanting to buy a post card, I stepped into the gift shop for a minute. When I went back outside, the blue skies had followed me!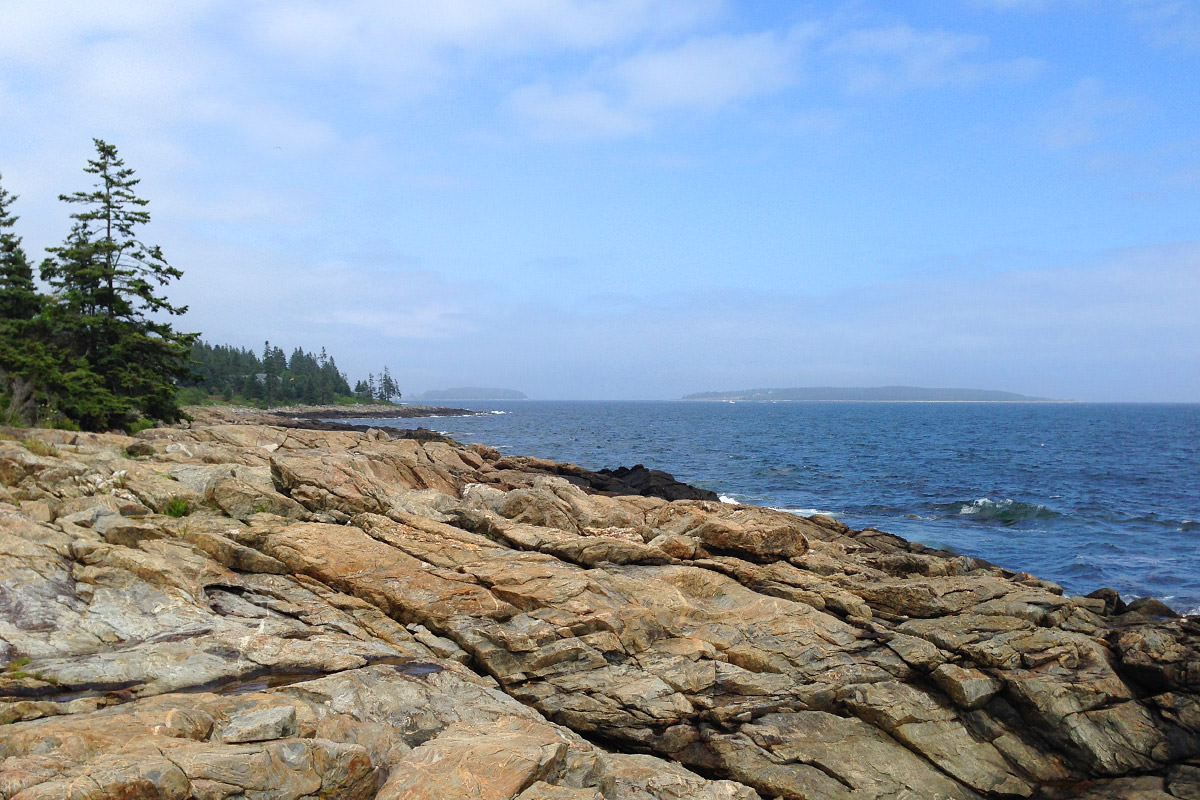 The rocks here are really cool to look at...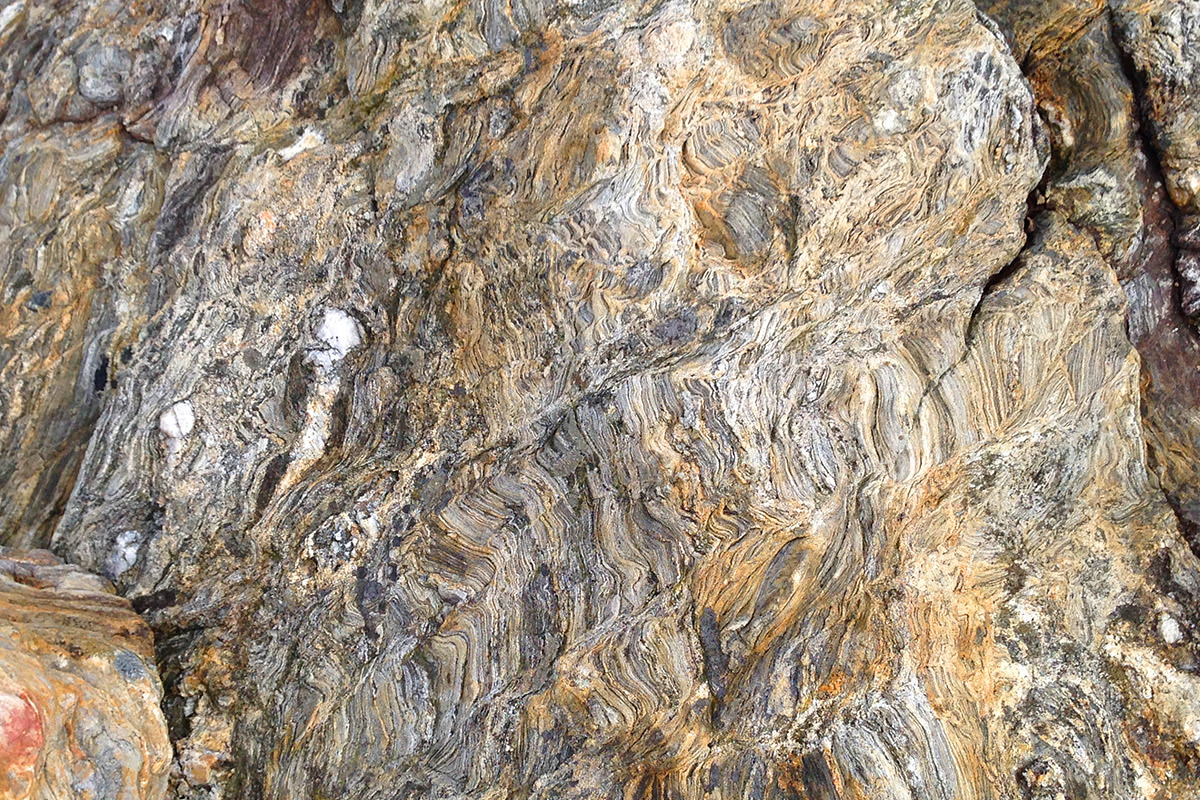 Overall, a very nice lighthouse with some beautiful scenery surrounding...

Click the panorama to enbiggen.
While in the gift shop, I saw a map that showed another lighthouse that's publicly accessible not too far away. So off I went to Owl's Head Lighthouse... this drive in much nicer weather...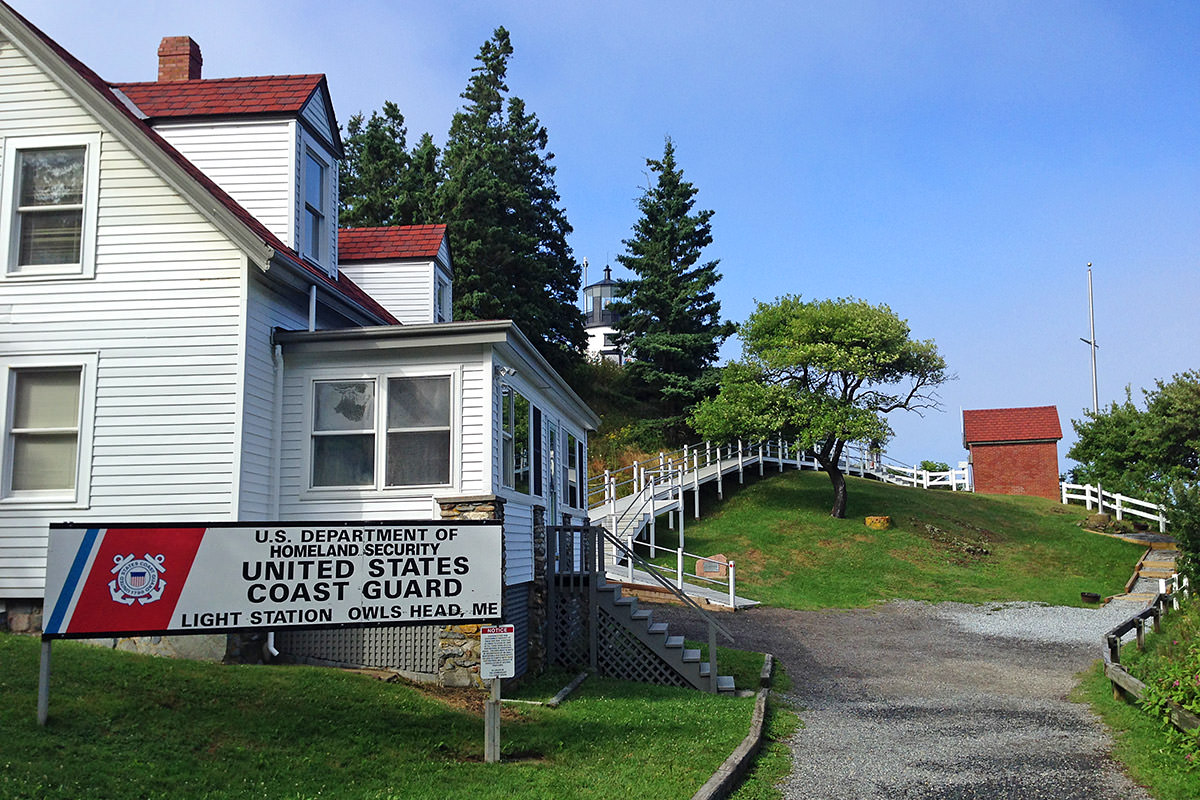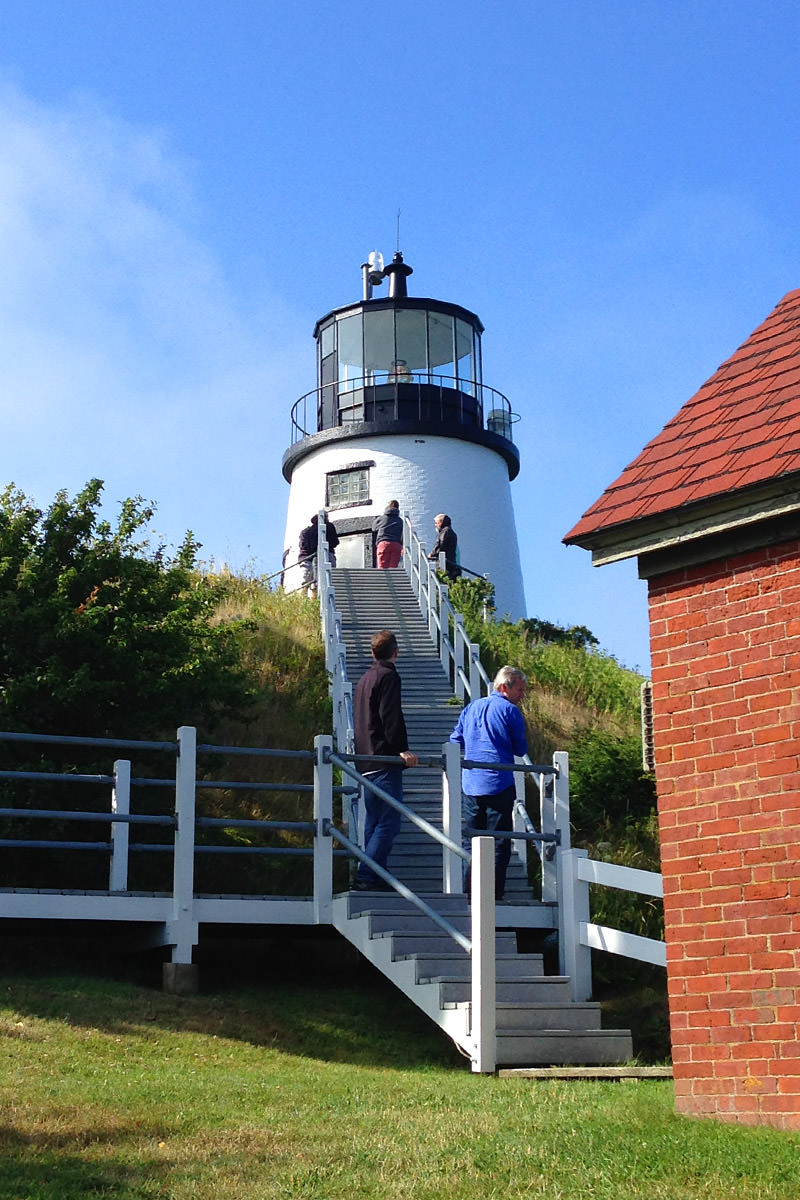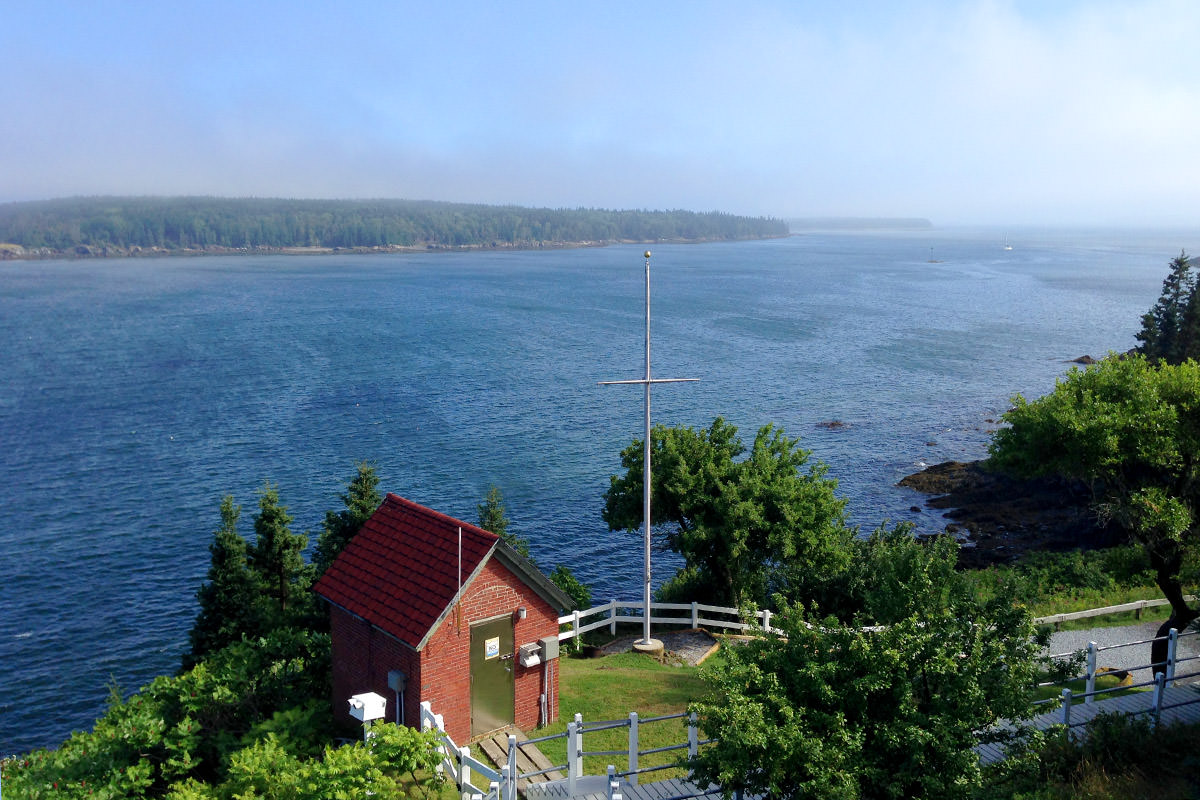 Poor Spot!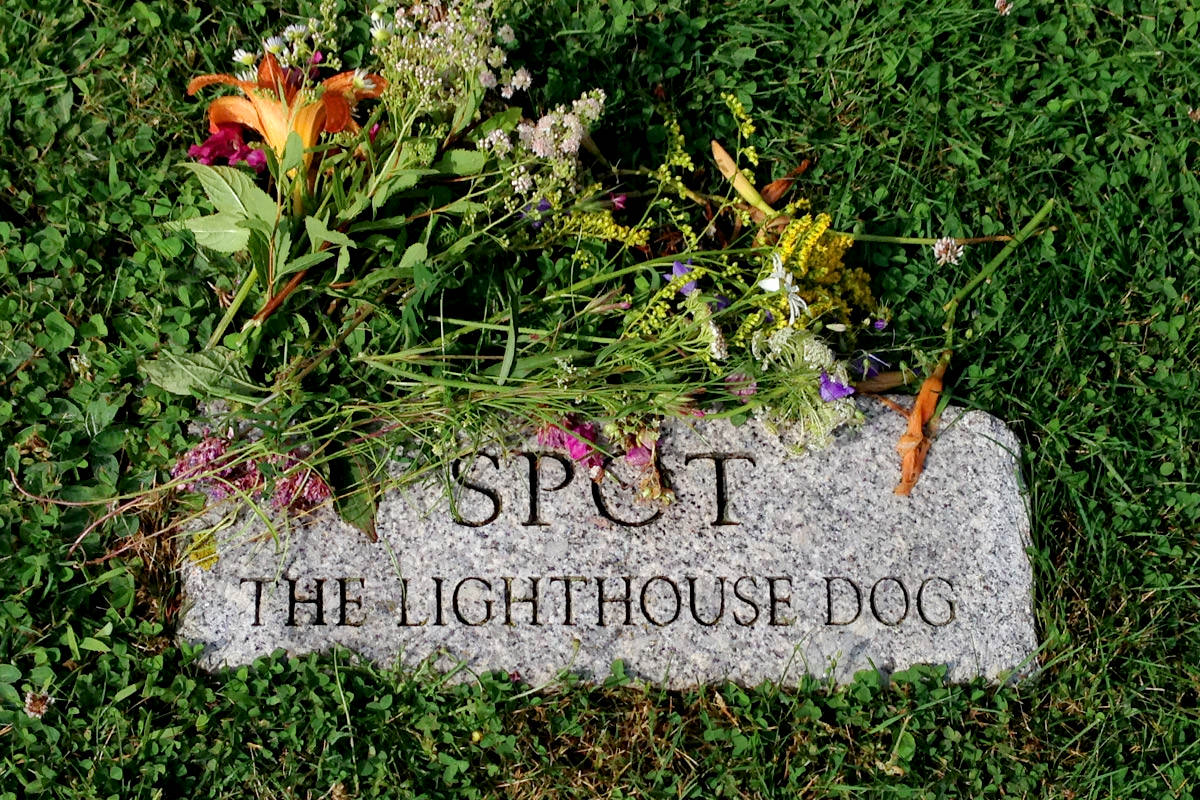 And thus ended my exploration of Maine's coastal roads and lighthouses.
Interesting to note that the geography here makes everything much farther away than you'd think. Pemaquid Point and Marshall Point are not very far away from each other as the crow flies (about 13 miles). But to navigate there in a car is just over 50 miles and a 1 hour, 15 minute drive...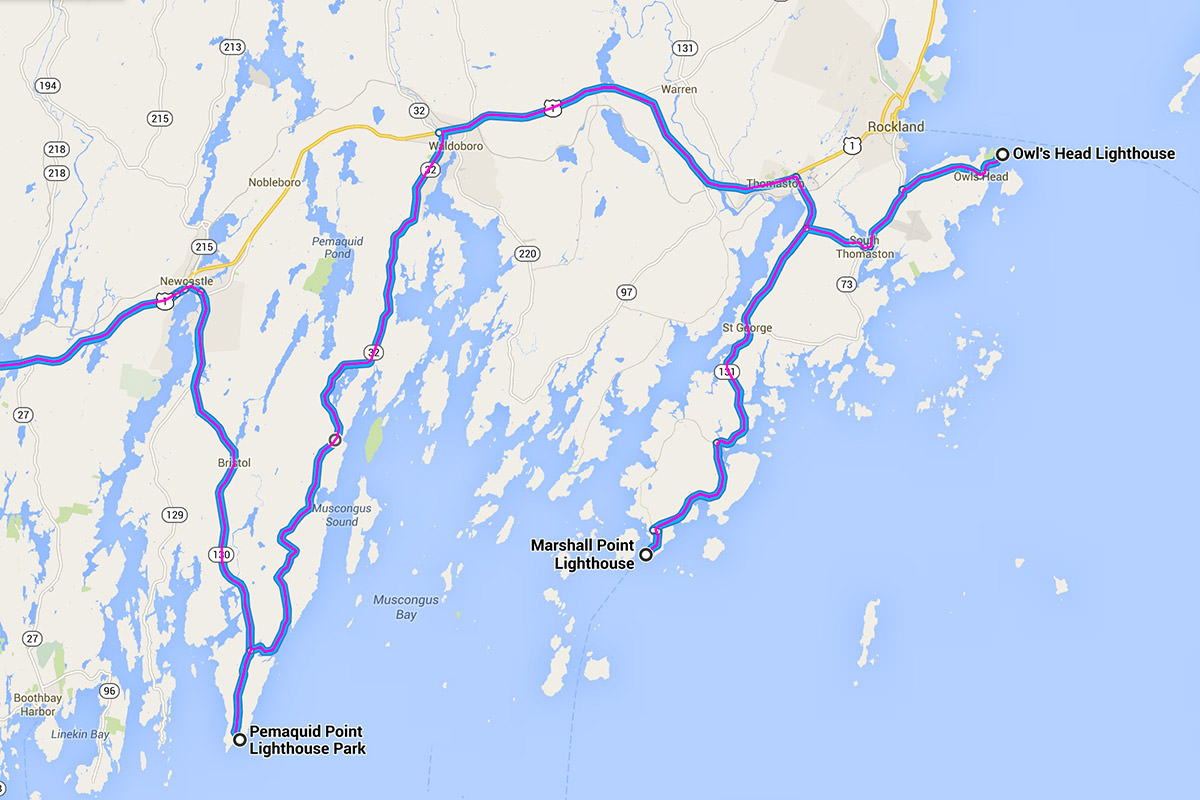 Map courtesy of... who else... Google Maps!
Dinner was back in Portland at Flatbread Company, because I just couldn't help myself. The blueberry desserts are just too incredible. This time? Blueberry-Topped Poundcake...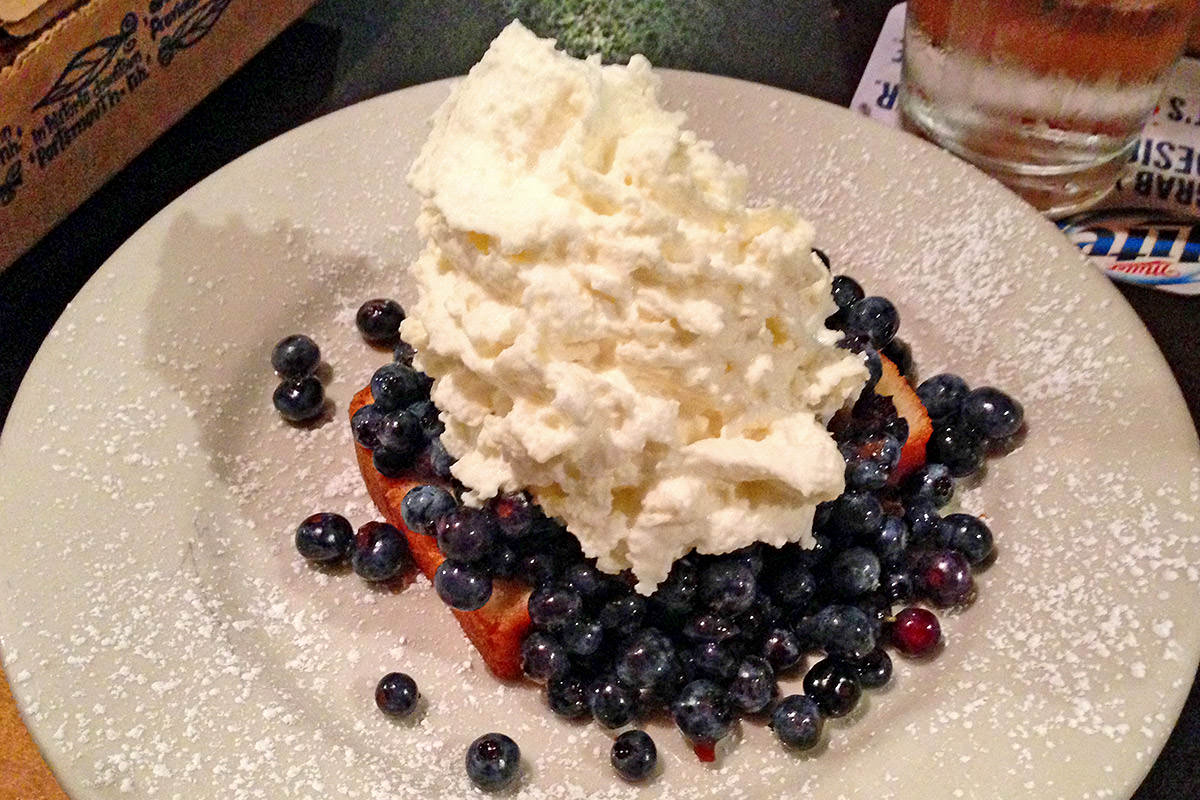 Hopefully tomorrow I'll get the chance to explore a bit more... but it's a work day, so fingers crossed.