It's lobstah time... because a Very Special Bullet Sunday from Maine starts... now...

• Jet. You might find it interesting to know that Portland, Maine doesn't have an airport... they have a jetport! So I guess if you have an old-style prop plane, you're just going to have to land somewhere else. Only jets get the privilege of landing in Portland!

• Waterfront. Unlike so many fishing waterfronts that have been reimagined as tourist attractions or shopping destinations... Portland's waterfront is still in use by the fishing industry. This affords some excellent photographic opportunities which, alas, were lost on my because I didn't pack my camera. iPhone to the rescue!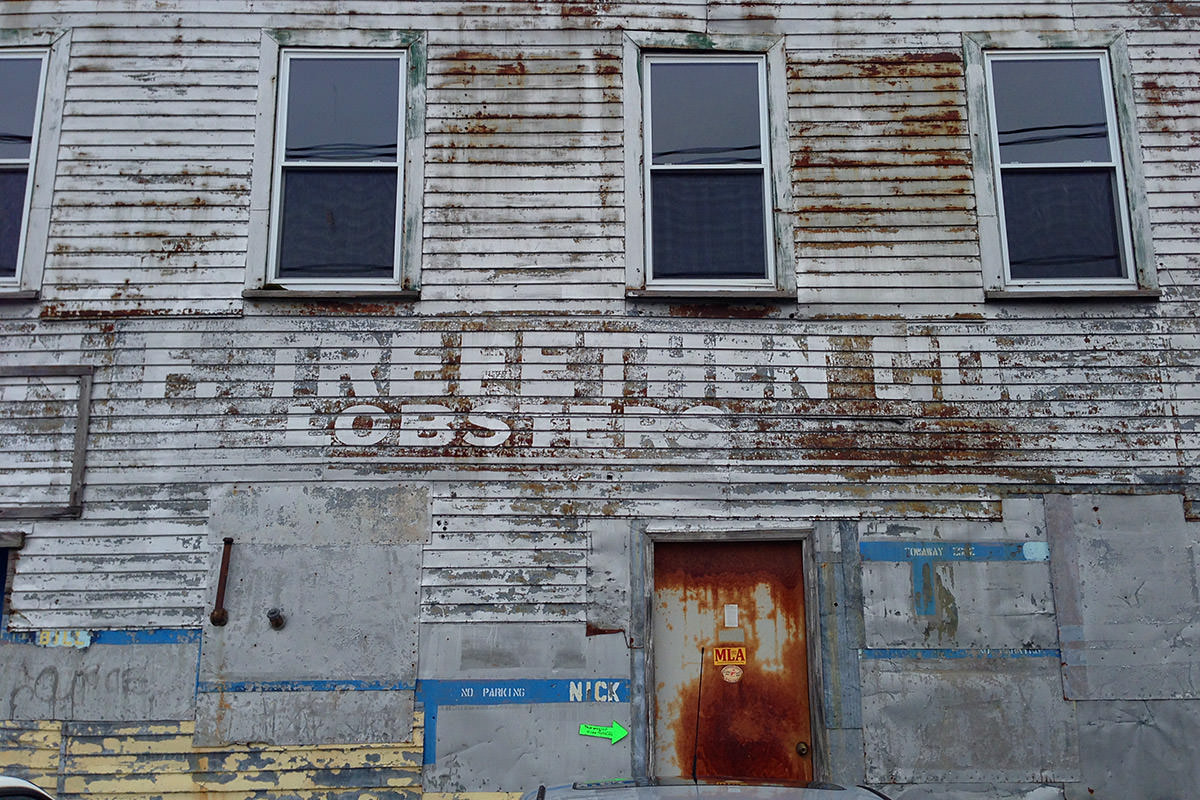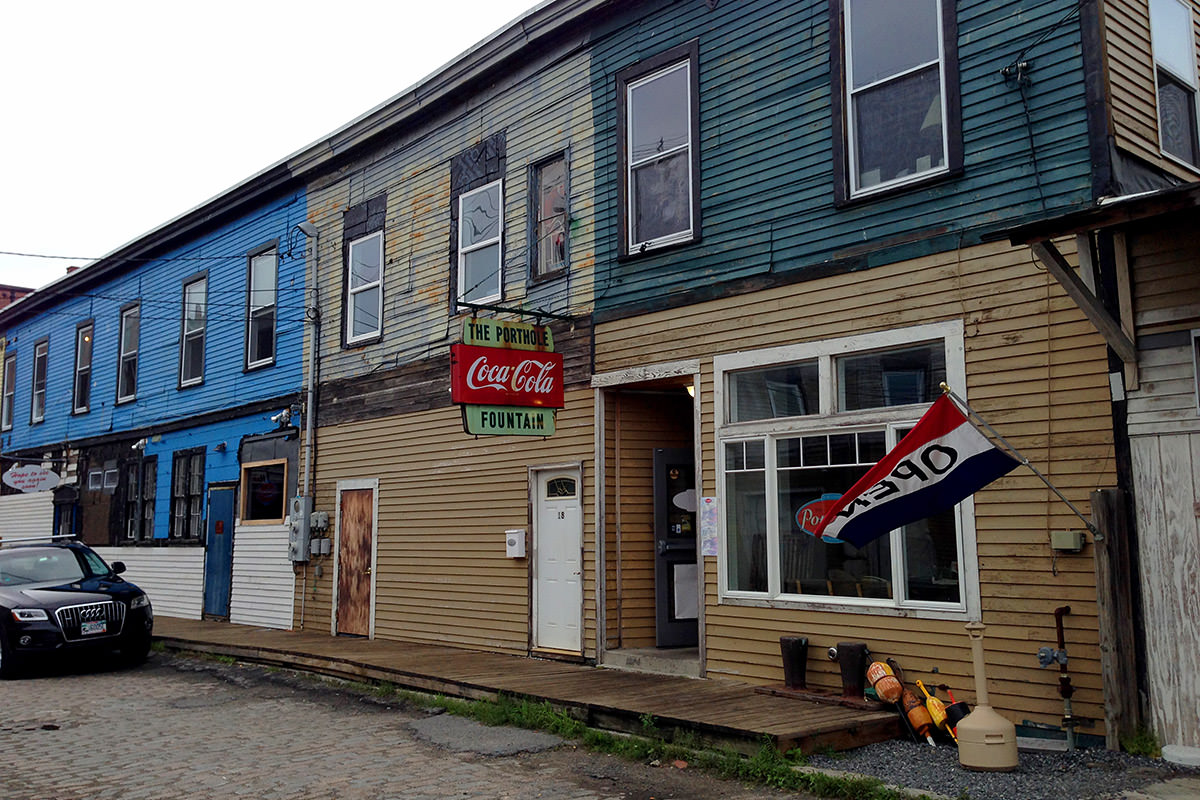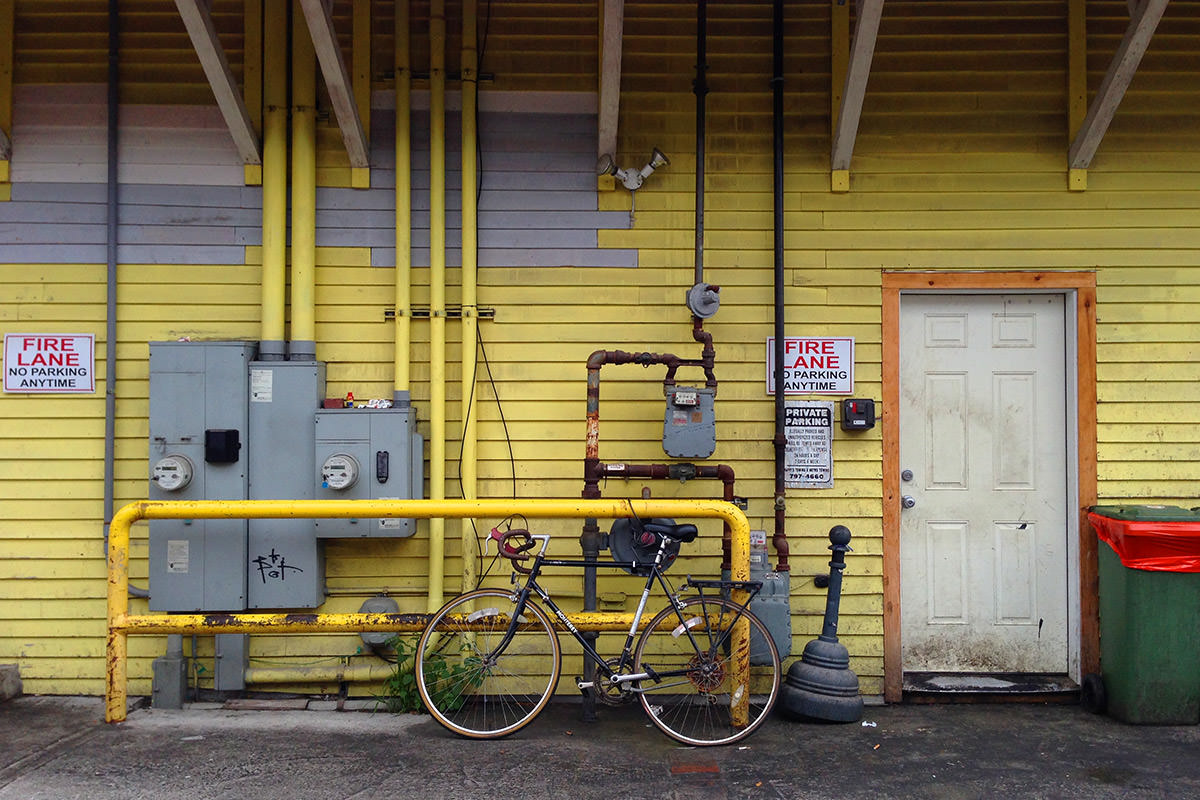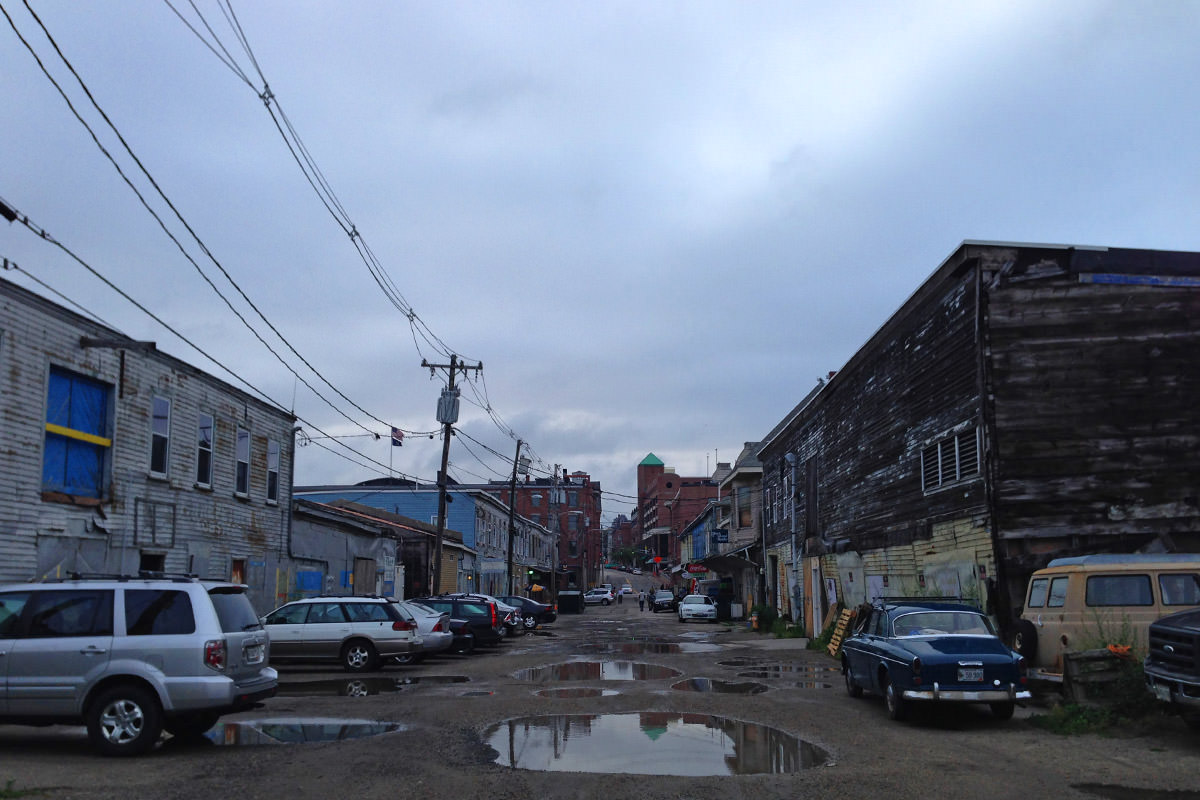 It's a cool place to explore... assuming the smell of rotting fish doesn't offend you.

• Flatbread. For dinner I decided to stop at Flatbread Company, which was recommended by my hotel. This ended up being a fantastic choice, as I loved absolutely everything about the place. Exceptional service. Amazing food featuring local organic ingredients. And a very good beer selection...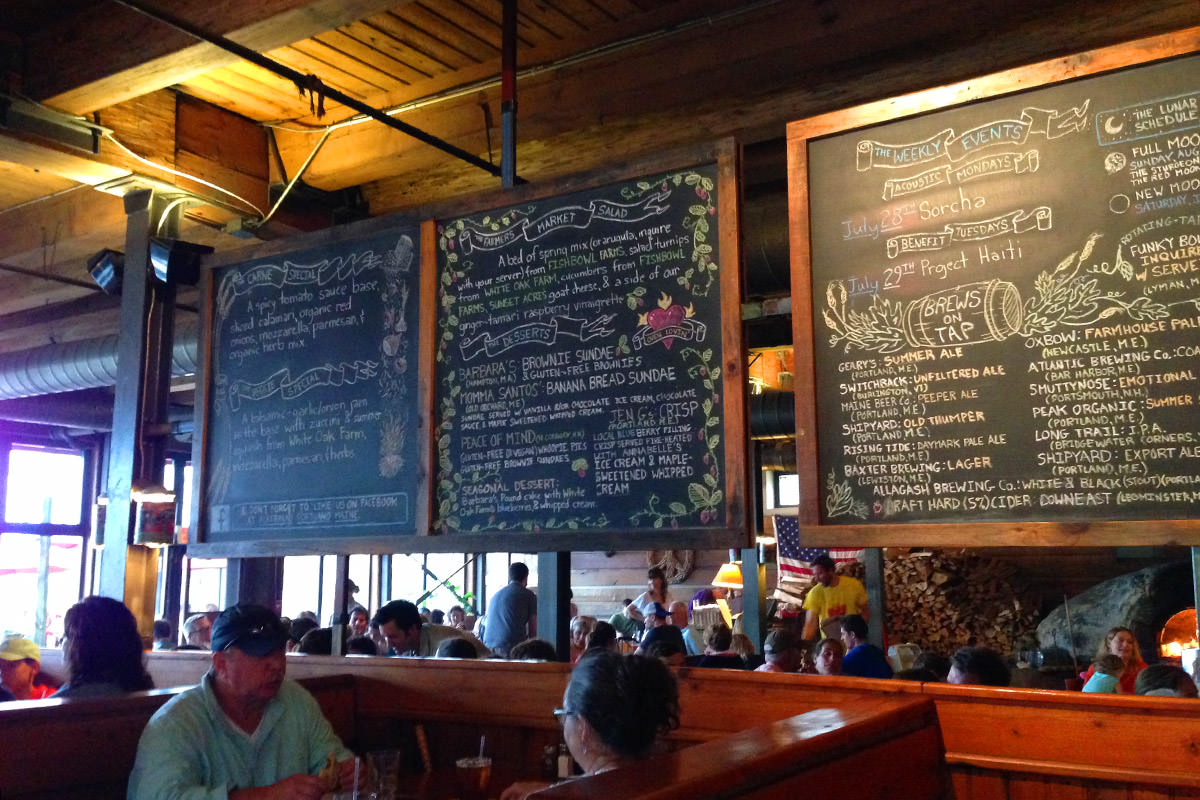 I had a flatbread with zucchini, summer squash, maple glaze, and a bunch of other stuff I don't remember. Dessert was a Maine blueberry crisp with vanilla ice cream and maple-sweetened cream.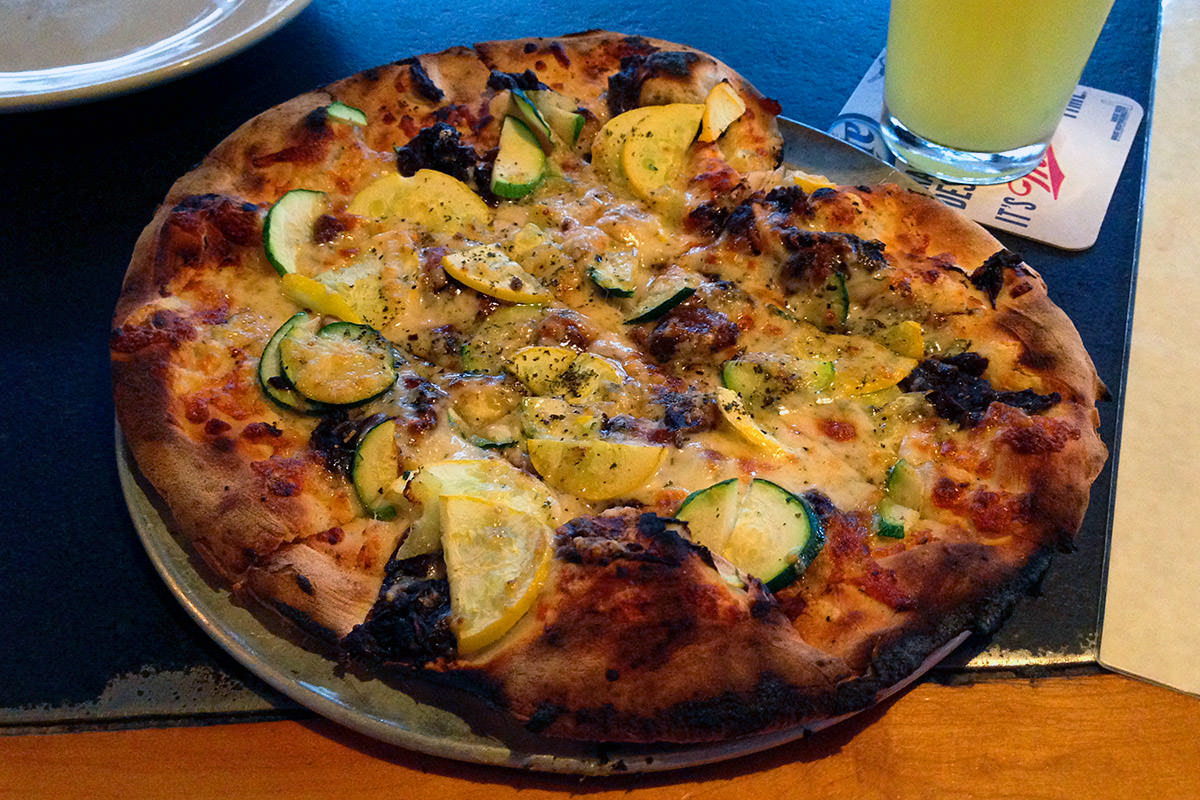 If you're ever in Portland, Flatbread Company gets my highest recommendation.

• Cobble. Old Downtown Portland is a really nice place. Some of the streets are still in cobblestones, and there's a wide variety of shops and eateries to visit...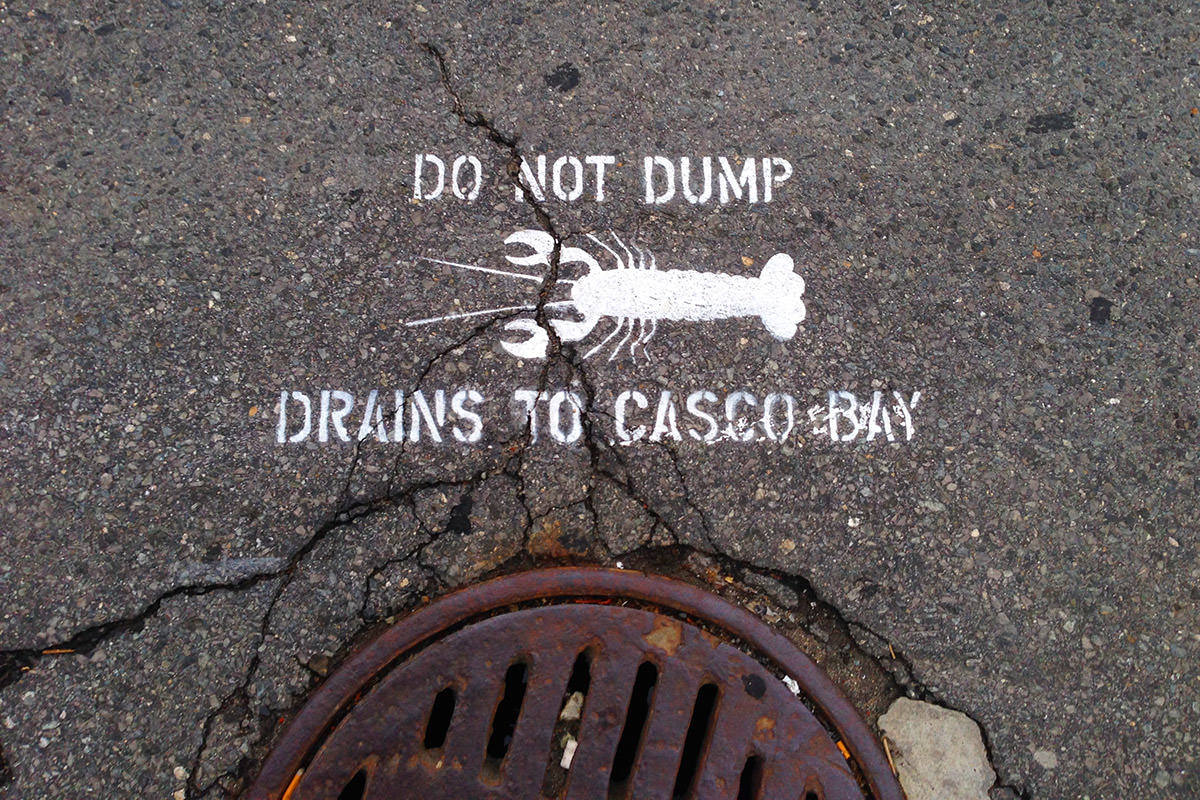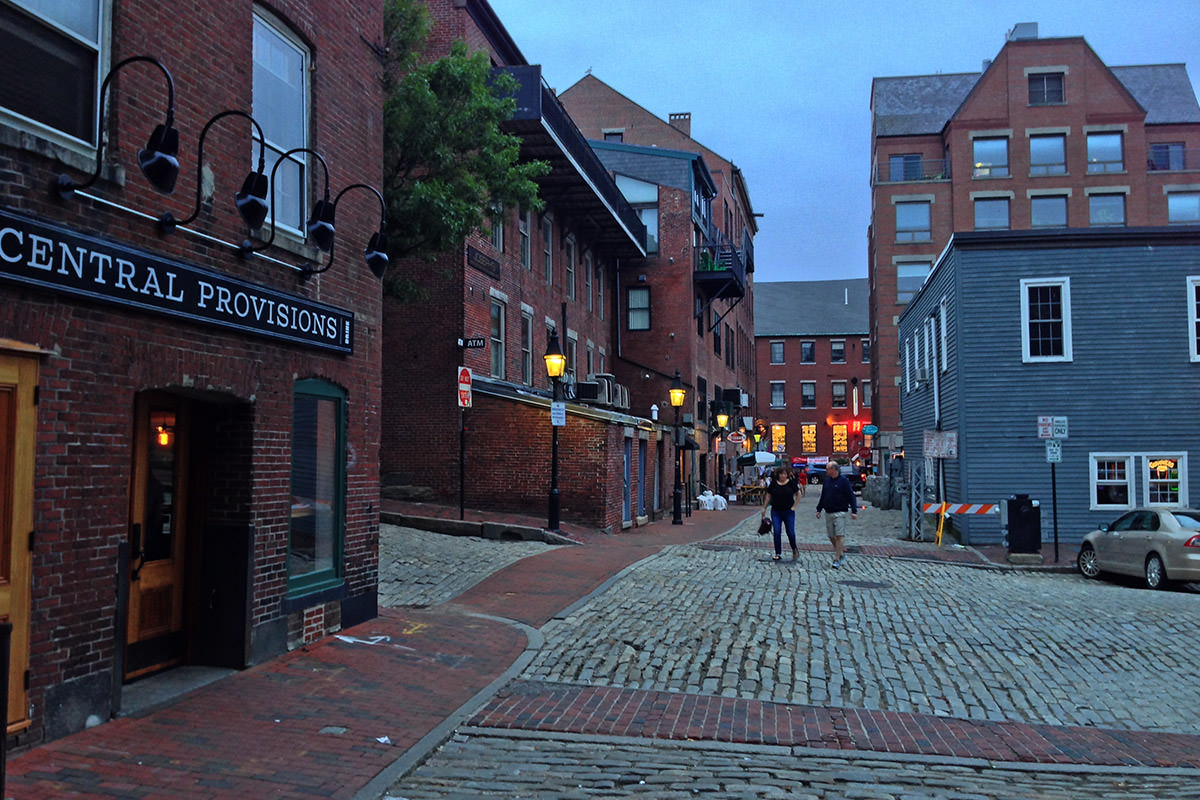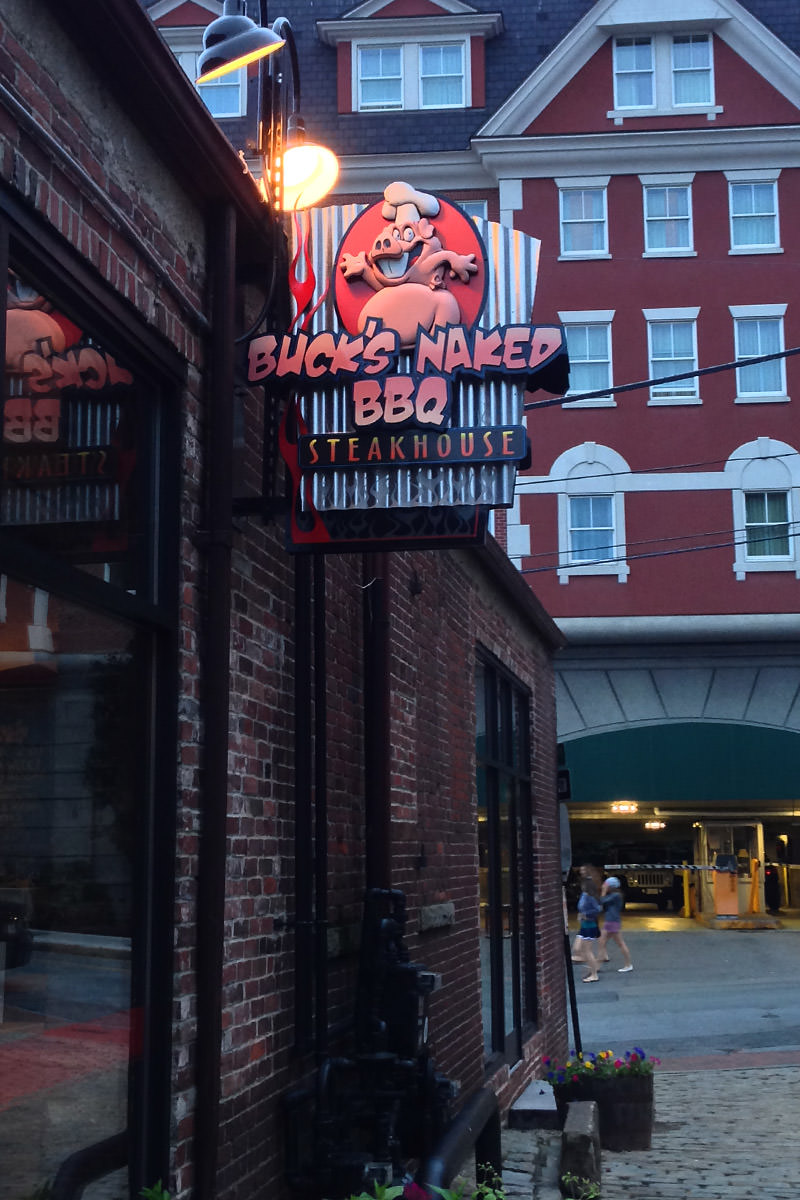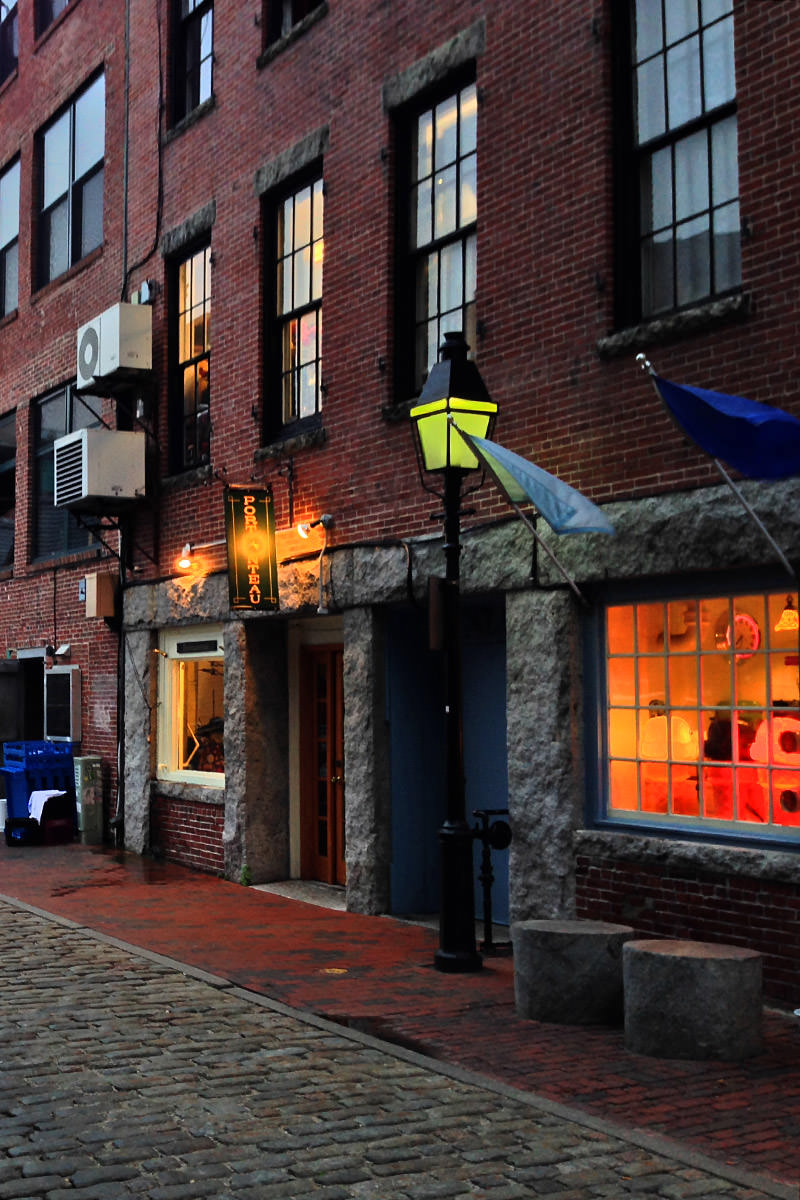 If you're an ice cream lover, Portland has you covered. There are a lot of shops here selling it (I only ate at two of them, swear)....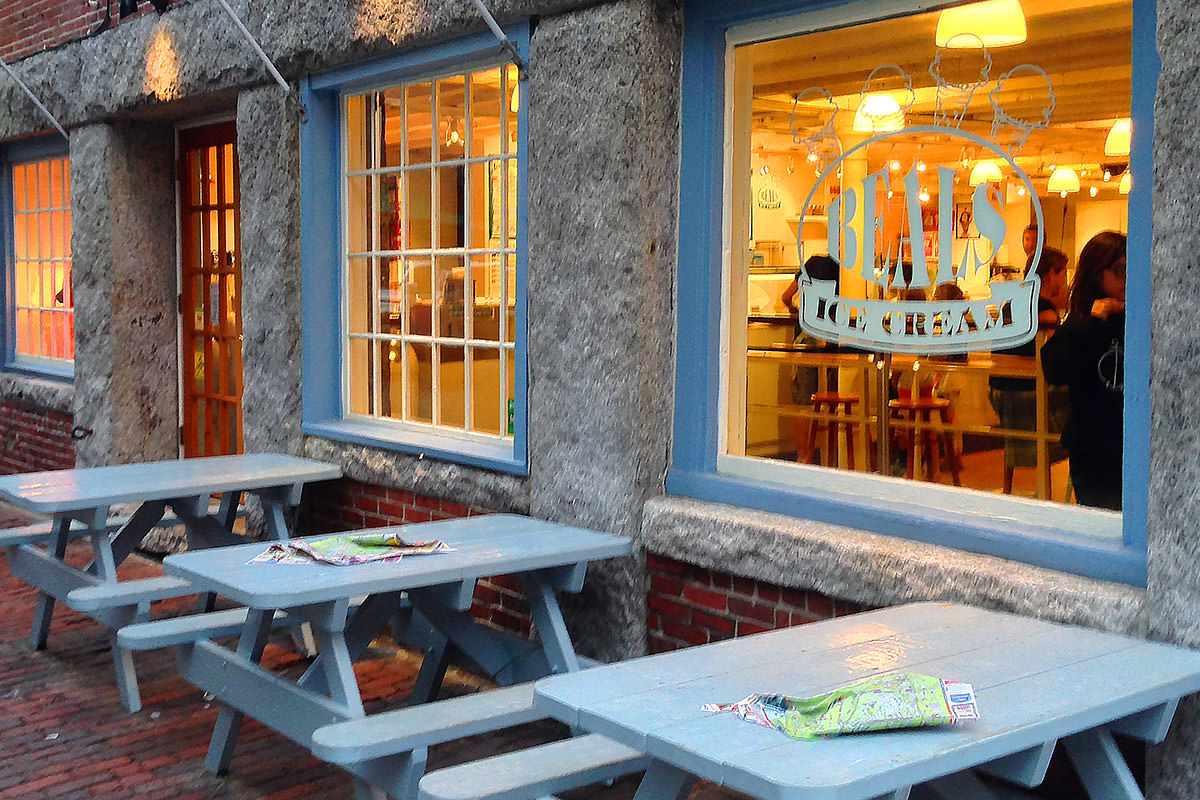 Turns out "The Other Portland" (if you're a west-coaster) is worth a trip. Can't believe I haven't been here sooner.

• BatMaine? Gotta love any city that's selling a decal like this one...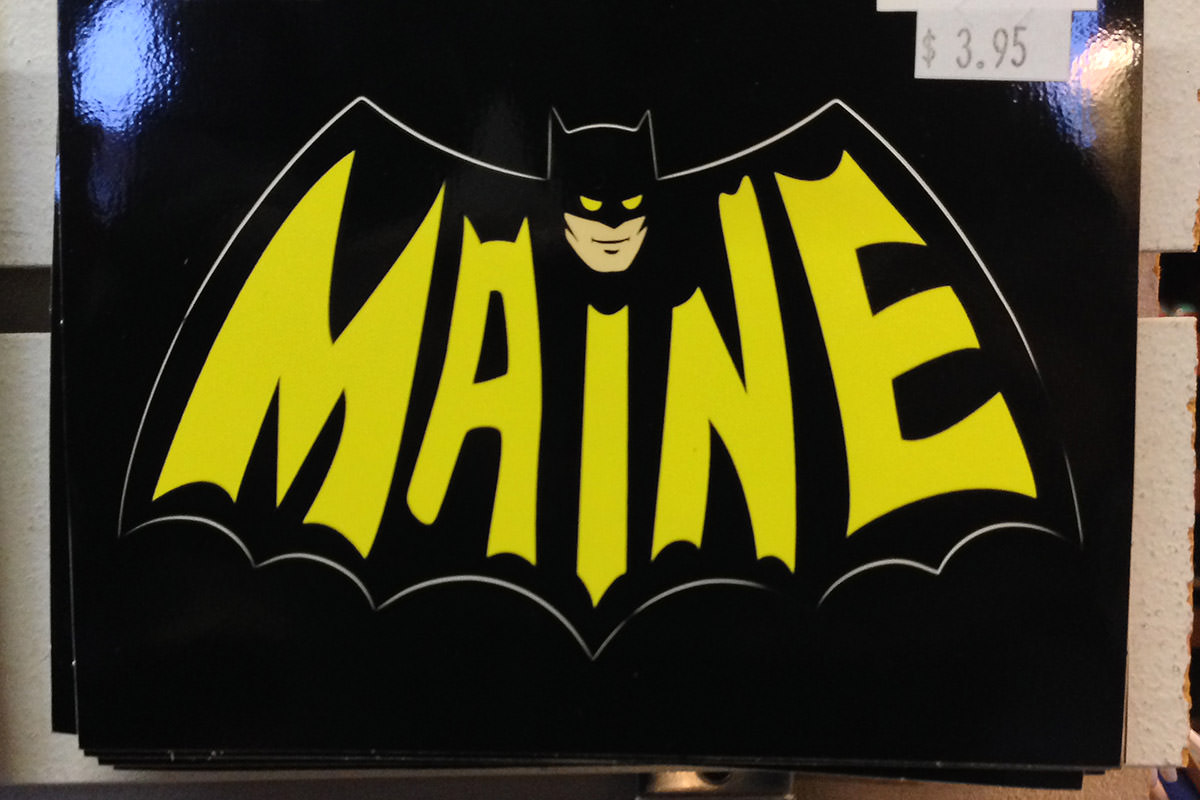 • Lucy. I am a huge fan of filmmaker Luc Besson. I am a huge fan of Scarlett Johansson and Morgan Freeman. So a movie combining all three of those things should be amazing, right? Enter Lucy...
After some ridiculous circumstances involving a new synthetic drug end up giving Scarlett super-human abilities, she decides to make the best of the situation by passing her massive knowledge about life, the universe, and everything on to all mankind. An evil drug lord is having none of it, however, and decides to pursue her so he can have the drug for himself. Along the way there are some terrific action sequences... mostly involving Scarlett being awesome with her newfound abilities. It's all a bit cheesy, sure, but it's fun. And then things start to fall apart in the third act. Badly. Instead of escalating the cool super-human action to a grand finale, the film takes a massive detour into some kind of metaphysical artistic statement that is really unsatisfying and senseless. Lucy was ultimately disappointed to me because the ending sabotaged the whole movie.
So... it turns out that all the best stuff from Lucy is in the trailer. The movie might still be worth a rental, but I don't know I'd recommending paying the money to see it in a theater.

And... bullets begone! Seeyou next Sunday.