Use the fourth, you... because Bullet Sunday starts... now...

• Forced. It's Star Wars Day! "May the Fourth" be with you!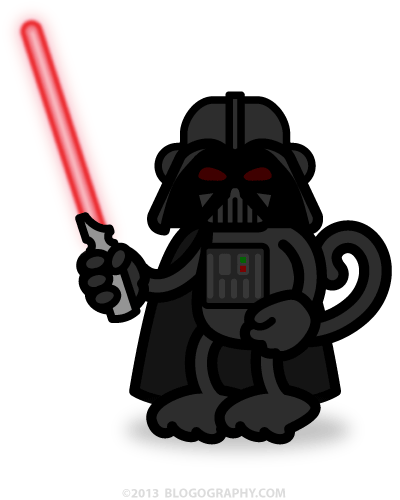 • Neutral. I have written about the importance of net neutrality many, many times (the latest is here), and it still completely boggles my mind how people just don't seem to care. The FCC, whose job it should be to ensure a free and open internet took a huge crap all over the American people when FCC Chairman Tom Wheeler came out in support of abandoning true net neutrality. This is a horrendous fucking blow to the internet, and I am disgusted to my very core that President Obama, WHO CONSISTENTLY PROMISED TO DEFEND NET NEUTRALITY DURING HIS CAMPAIGN, remains silent on the matter. When are these politician assholes going to remember that THEY FUCKING WORK FOR THE AMERICAN PEOPLE? Oh... that would be never. Because companies with deep pockets are throwing a fuck-ton of money at them to get what they want. Democrats, Republicans, or whatever... our politicians work for lobbyists and corporate greed, not US citizens, and anybody who thinks otherwise is fooling themselves. So, yeah... go ahead and buy into the artificial wall of hate created to divide and distract everybody... that's exactly what the people who really control this country want. In the meanwhile, say goodbye to the internet as we know it.

• Magic. I don't know if this can be considered cruel or not... but dogs being fooled by close-up magic is sure funny...
The reactions are priceless. I'm kinda amazed at how many of the dogs grasp the effects of gravity enough to think the treat must have fallen to the floor. Here's part two.

• Burrito. BECAUSE I JUST CAN'T HELP MYSELF!"
Videos like this are what the internet was made for.

• Stacked. So... apparently competitive cup-stacking is a thing...
Kind of a really cool thing. A search on YouTube turns up all kinds of fascinating cup-foolery.

Now, if you'll excuse me, if I don't have those units in the south range repaired be midday, there'll be hell to pay!