Don't give another thought to your impending doom... because Bullet Sunday starts now...

• Einstein. You know how somebody comes out with a product you just love, so you buy and buy and buy... fully expecting to get sick of it, but all that happens is you end up loving it more? That was me when it came to Kraft "Bagel-fuls." These delicious bits of amazing are pre-cooked bagels wrapped around cream cheese (and other fillings) then frozen. You keep them in your refrigerator, then pop them in your toaster when you have a bagel craving. The brilliant part? The outside is deliciously crispy while the cream cheese stays cool. Truly an amazing product, and I ate them constantly...
Until they were discontinued. I couldn't find them anywhere.
Then, like a miracle, Bagel-fuls mysteriously reappeared in my grocer's freezer... but now they're branded as coming from Einstein Bros. Bagels. Regardless, they're the same thing and taste as amazing as ever. Now everybody needs to go to their local grocery store and buy every box so that they don't get discontinued again. Thanks!

• LEGO. At long last, the follow-up to LEGO Batman 2 has arrived... LEGO Marvel Super-Heroes!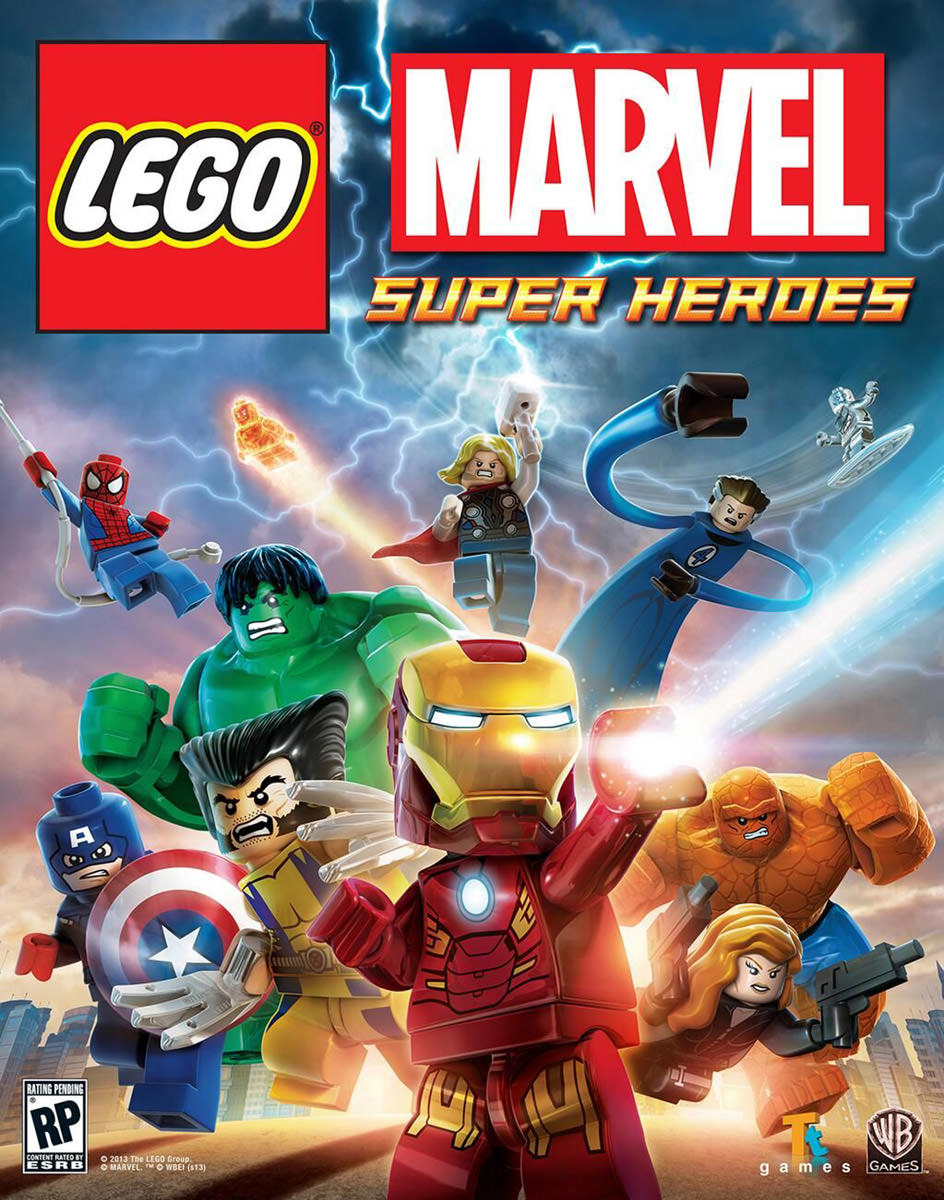 If you've played any of the LEGO video games before, this is pretty much more of the same... but with some nice upgrades in play mechanics and graphics. For the most part, it's an amazing game that's just as good as Batman 2... featuring the same easy puzzles, massive list of playable characters, adorable story-lines, clever cut-scenes (that now TALK!), and open-world play. All is not perfect though. LEGO still has shitty flying and targeting controls, and it drives me nuts from time to time when the pressure's on. Still... the Xbox 360 version I bought is an awesome and fun game that even an adult can play. Highly recommended.
IMPORTANT... I should note that the reviews for the Nintendo 3DS version of LEGO Marvel Superheroes are really bad. I bought a copy because I love LEGO on the go gaming... but I returned it unopened the minute the reviews started pouring in. This is really sad given the quality of other 3DS LEGO games (save Lord of the Rungs, which is a rare exception), and I wonder how something like this happens given how great Batman 2 was. Oh well. Money saved and all that.

• Kermit. I admit that I am not a big fan of the post-Henson Muppets... but holy cow does this look like fun...
Count me in!

• LAIKA. Speaking of fun... the stop-motion animated film ParaNorman was on sale for Halloween and I had heard good things about it, so I grabbed it. For reasons unknown, I only got around to watching it now. It's absolutely beautiful. Between this and films like Nightmare Before Christmas and Coraline, stop-motion-animation just keeps blowing me away. Bravo LAIKA Studios...
Interestingly enough, this cartoon was considered "controversial" when it was released because one of the lead characters ends up being gay. I kept waiting for the kid-inappropriate graphic gay sex scene, but it never came. All I saw was one quick throw-away joke about a character's sexuality at the end, and that was it. So, apparently, just the fact that gay people are acknowledged to exist in a cartoon is enough to spark controversy. The only thing controversial to me is that idiots who find this controversial n the year 2013.

• Hunger. And, while we're on the subject of movies... THIS has to be the funniest movie review I've ever seen...
The Onion strikes again! When it comes to The Funny, they consistently knock it out of the park.

And... another Bullet Sunday slides into the sweet abyss.