Damn. I'm not going to lie. Few moments in television history have shocked me so badly or hurt me so badly as watching last night's episode of The Family Guy (so, yeah, spoilers and stuff are ahead).
The show is recorded on my DVR every Sunday, but I usually save it for later in the week. Last night I had to stay up until midnight for a time-sensitive bit of work, so I watched it shortly after it had aired... with no warning and no internet spoilers.
Today, of course, the story is burning up the internets.
Which, I suppose, was the entire point of what happened... though I'm sure it wasn't the only reason. And while it's entirely possible that events will eventually become undone, I'd hope that the writers would respect the show too much to actually undo it.
And yet...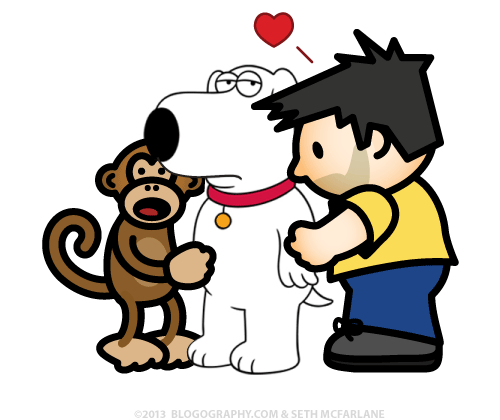 I sure will miss one of the best characters ever to air on television.
Animated or otherwise.