I have never been a big Doctor Who fan.
Not for lack of trying, mind you. My friend Howard was a massive fan, and was forever trying to get me interested in the show. He could never understand why I wasn't a fan given my love of science fiction and British television. Indeed, Doctor Who seemed as though it were custom-made for somebody like me. But, alas, it never made much of an impression...
When the show was rebooted in 2005, I decided to give it my best shot. Christopher Eccleston made for an excellent modern incarnation of The Doctor and the stories were okay, but enjoying it seemed impossible given that Howard was no longer around to watch it. And so I passed.
But then it was announced that Steven Moffat (creator of one of my all-time favorite shows, Coupling) would be taking over Doctor Who with the fifth series and I was compelled to give the show another try. Wanting to prepare myself, I watched the entire fourth series. I ended up really liking David Tennant's take on The Doctor, so I had to go back and watch him in the third series. Then the second. And then I figured I might as well watch the Eccleston reboot series that restarted it all. At this point, I was enjoying the show quite a lot.
At last.
When Matt Smith took over the role of The Doctor in series five, I didn't care for him as much as Tennant. He was a bit too scattered and goofy for my tastes, but ended up being a part of my favorite Doctor Who episode of all time... Vincent and the Doctor. Over time, he grew on me, and I think his quirky demeanor ended up giving us an excellent Doctor.
And now tonight, after three series' worth of episodes and specials, we get Matt Smith's penultimate swan song on the character with a 50th Anniversary Special... The Day of the Doctor, guest-starring David Tennant!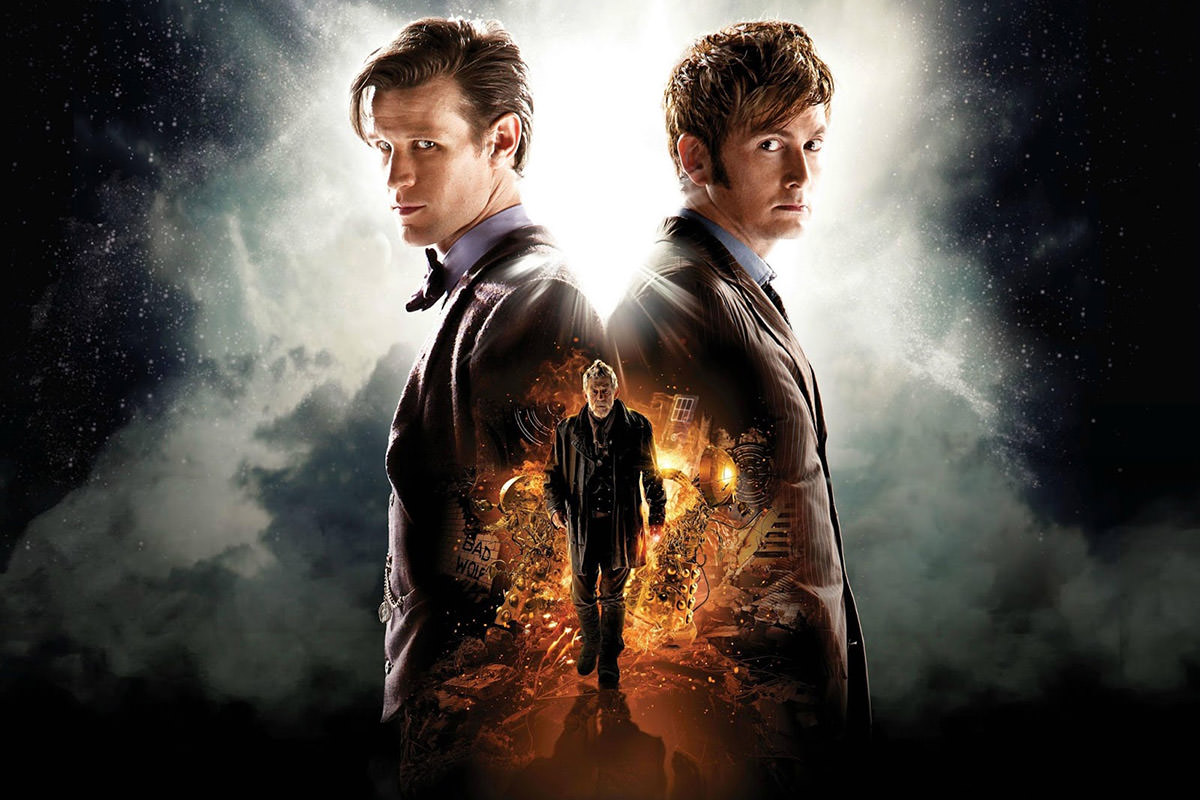 Given the time-traveling nature of the show and the fact that The Doctor "regenerates" into a new body when he dies, the concept of Doctor Who meeting himself is not new. Heck, for the 20th Anniversary Special, five incarnations of The Doctor appeared in the same episode. But in this case the meeting is far from from a marketing gimmick... it's intrinsic to the story. It's also part of Steven Moffat's effort to bridge the original series with the reboot series via a mysterious "War Doctor" (John Hurt!) while re-writing Doctor Who history at the same time.
The result is one of the best episodes of Doctor Who yet.
Well, kinda.
The special effects are stellar and the story is good, but things got a little goofy and slapsticky along the way which pulled me out of the show. Given the importance of this episode it would have been nice if they would have kept the silliness down to a minimum, but Moffat seemed to be going for laughs more than anything else and that's a shame. The serious stuff happening on-screen is trivialized in a way that undermines the entire plot.
I'm not going to recap anything here... because if you're a Doctor Who fan, you undoubtedly already know it... and if you're not, you probably don't care. But I will say that if you aren't familiar with the show or have been avoiding it for one reason or another, The Day of The Doctor may be worth your time. Sure, you may be confused (I know I was), but it's a pretty good way to see what all the fuss is about. And to understand why Doctor Who has endured for fifty years...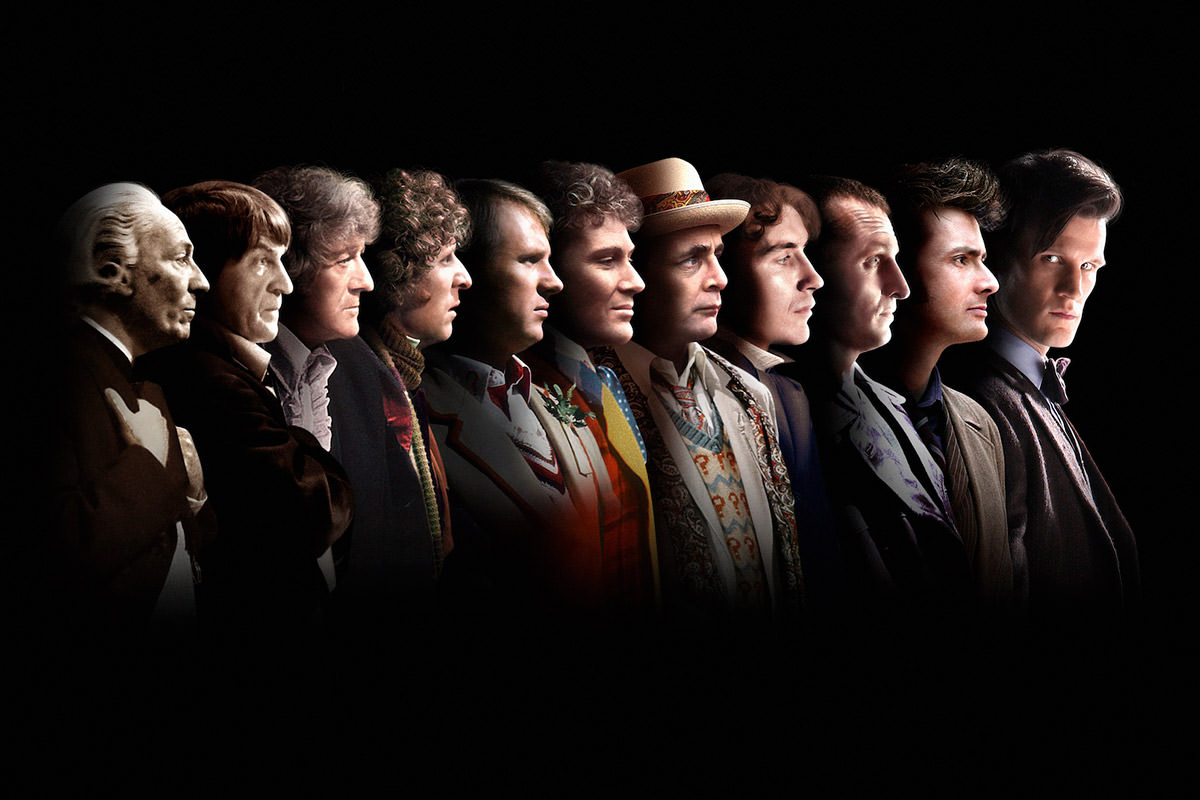 You can get the 50th Anniversary Special... The Day of the Doctor on iTunes by following this link.
If you are new to The Doctor, I also recommend watching Doctor Who Explained, which will get you caught up.