The twelfth day of my Adventures by Disney tour is not really a tour day at all. It's just that most flights out of Siem Reap happen very late at night, so Disney goes ahead and adds this as a "Day on Your Own" to their itinerary. Which means that if you do happen to find an early morning flight out, you're not even getting a twelve-day tour as advertised. This is kind of odd and misleading, but okay. I knew that I would be wanting a full day to explore Angkor, so I added a bonus day to my itinerary, which Disney is happy to sell you.
Anyway...
It had poured rain in the night and early morning. The forecast said it would be a wet day. And it was, off and on, which is nice because storm clouds always make more interesting photos... plus it would be much cooler than traipsing around in a full-sun heat.
At 5:45am, my tuk-tuk driver from yesterday picked me up from my hotel, and away we went. My first stop was supposed to be Bayon Temple but, in a bizarre twist, he stopped before we got there. He pointed up a hill and said "Very pretty. See Angkor Wat. Is pretty up there." I had my heart set on Bayon, but didn't want to be rude, so up I went.
And went. And went. And went.
The climb took much longer than I anticipated, and I began to wonder if I was being sent into the forest to be raped, robbed, or both. As if that wasn't enough, I had to watch out for elephants...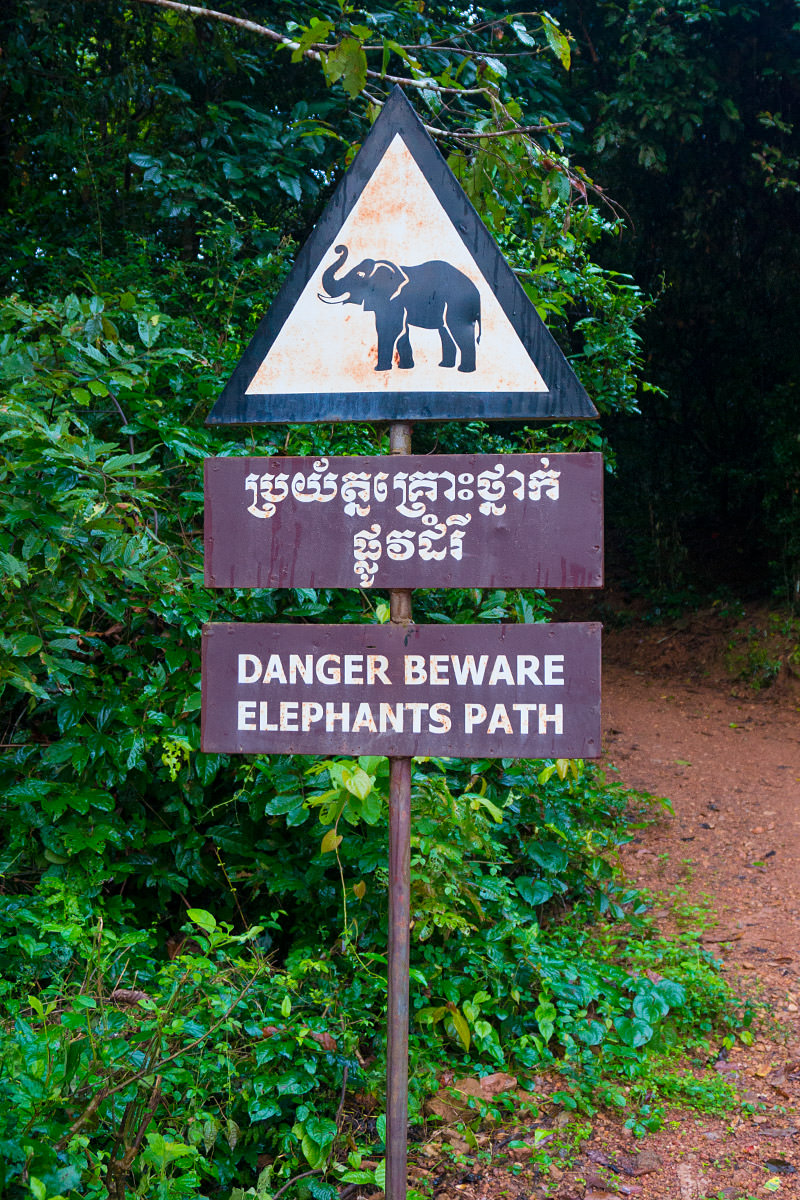 When I got to the top I was pretty disappointed. Everything was under construction, and the temple up there was kinda crappy. And, yes, you could see Angkor Wat from a little platform they set up if you zoomed in tight, but it was hardly the breathtaking experience I was expecting...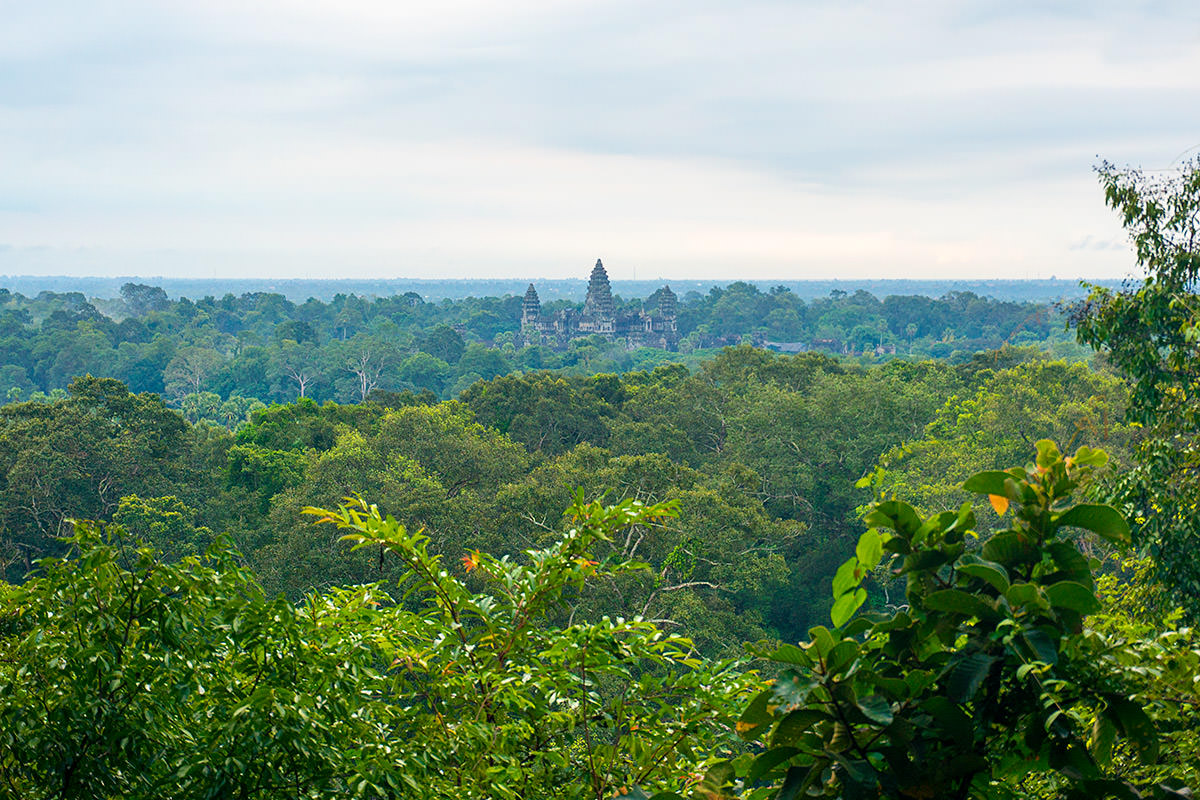 And then I noticed some stairs erected through the construction on the side of the temple. Thinking perhaps the view was better up there, I made the climb to the top...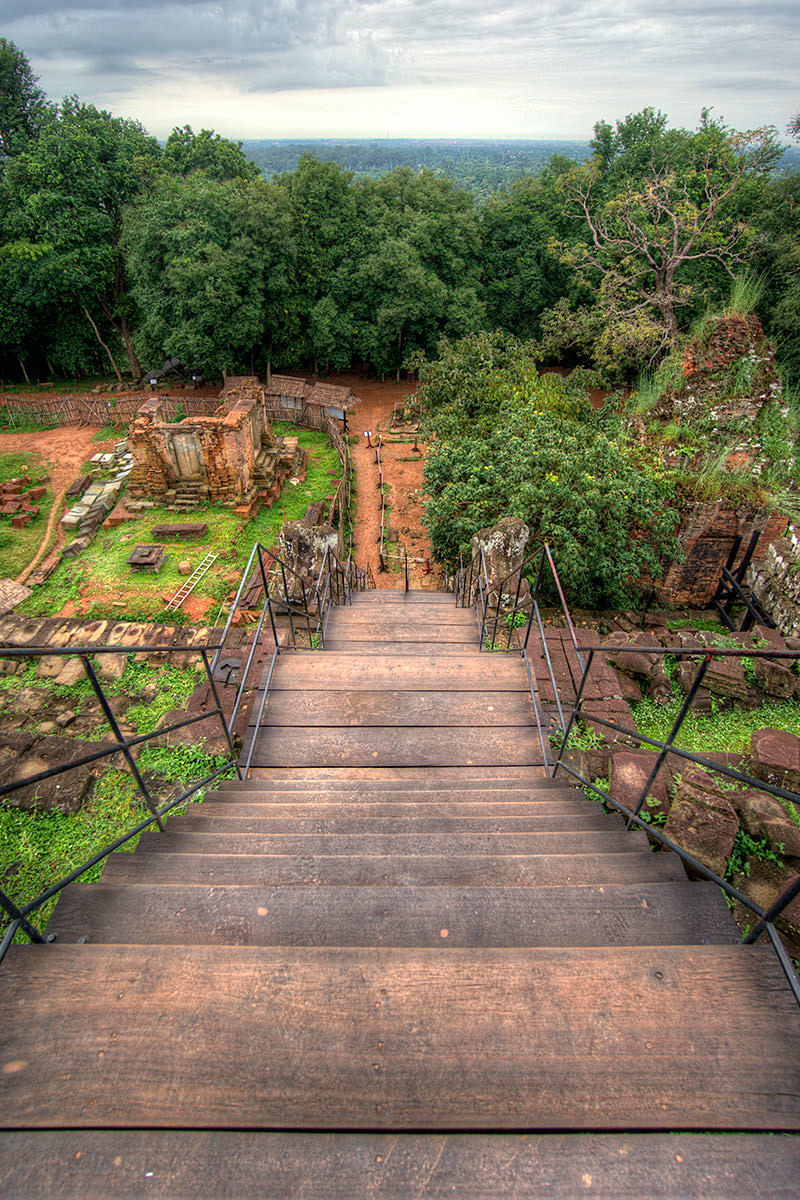 And, holy crap...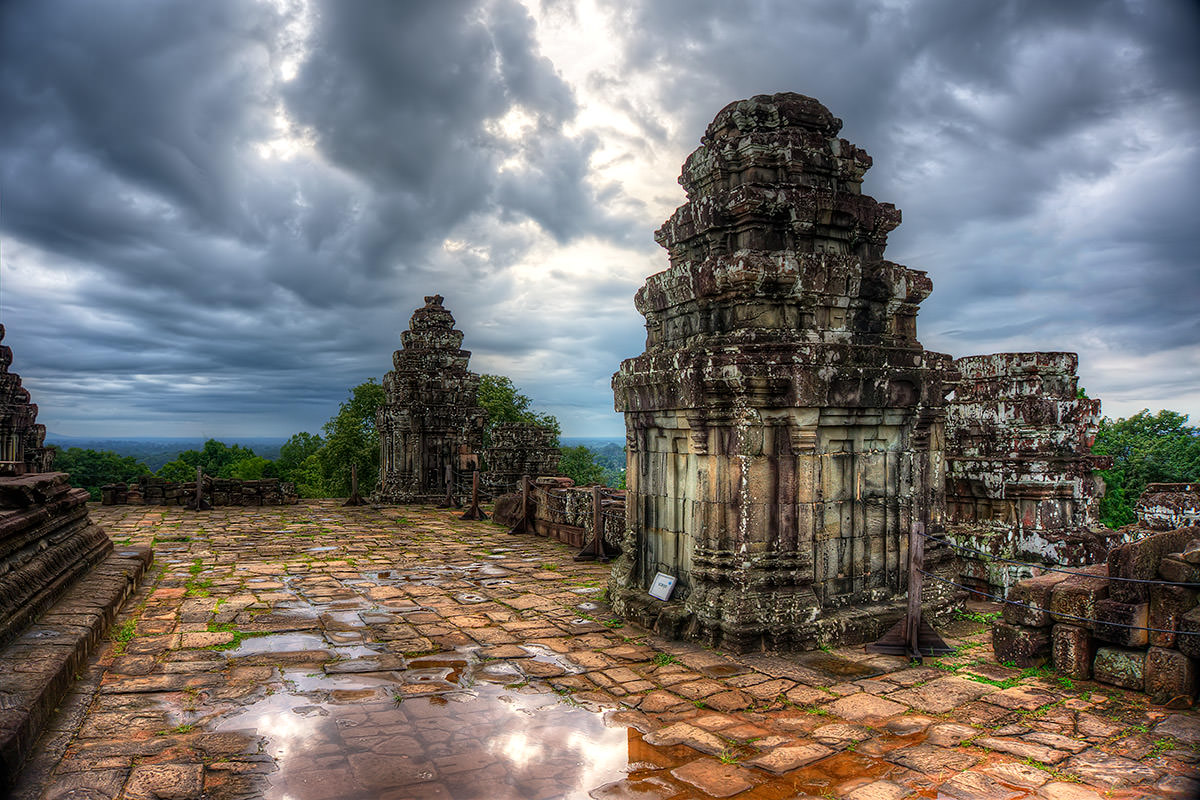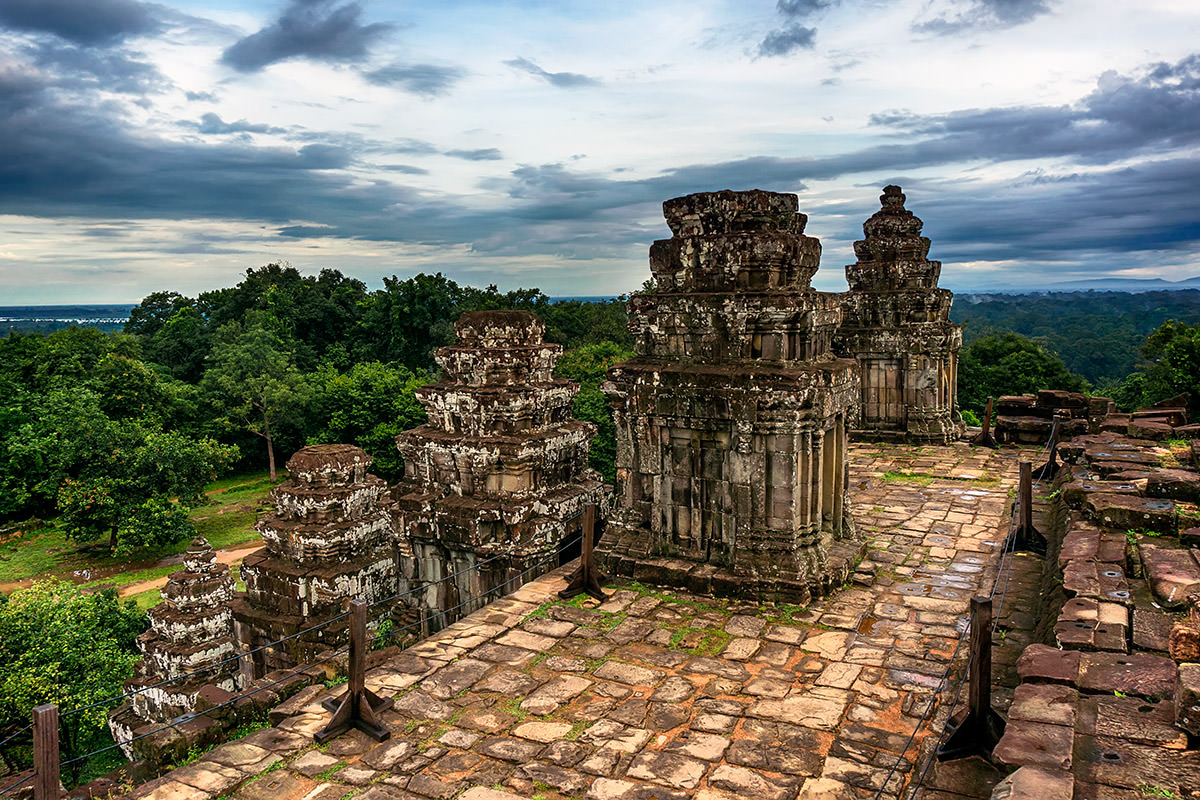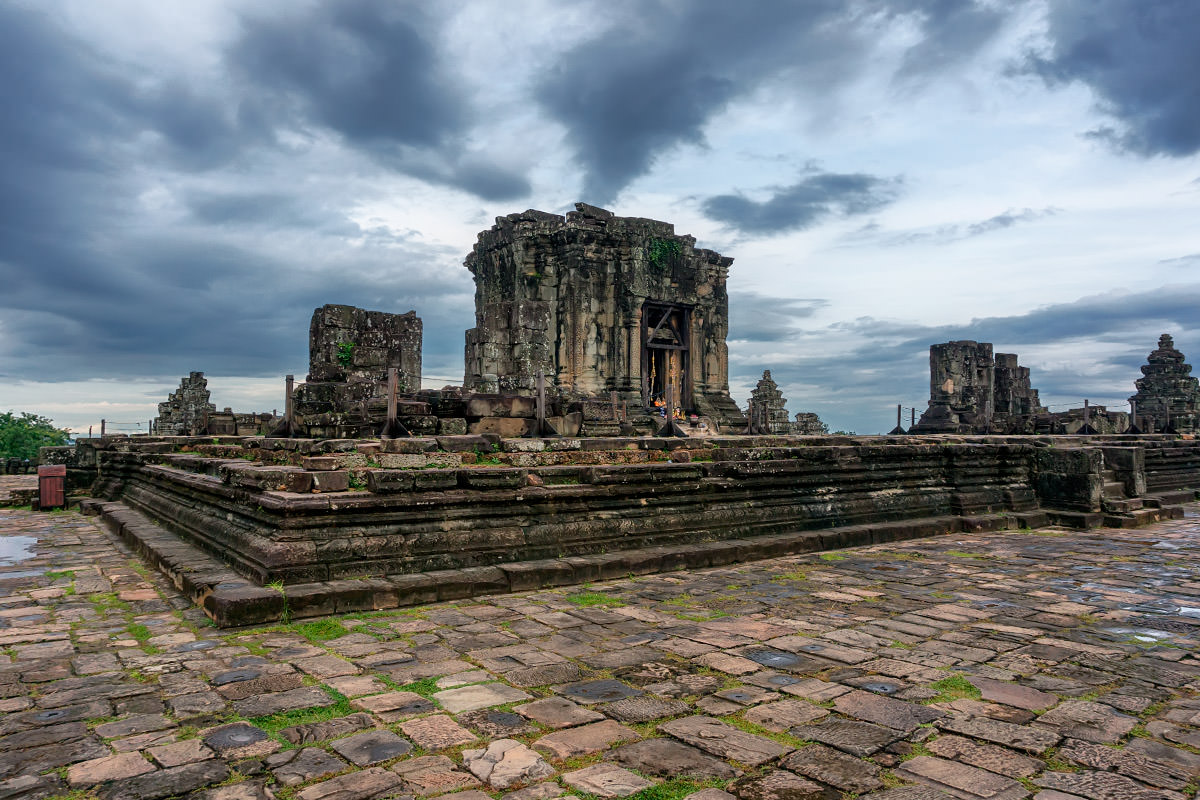 Very pretty indeed. Well played, mister tuk-tuk driver. Well played.
And then we were off to Bayon Temple.
Except we weren't, because my tuk-tuk driver went right past the entrance marked for Bayon. It was all I could do to keep from screaming "YOU MISSED THE TURN, YOU MORON!" but, again, I didn't want to be rude, so I sat and watched as Bayon Temple flew by.
Eventually he made a turn. Then another. Then we stopped at which I'm guessing is the back side of Bayon Temple. WHICH WAS FLOODED! Crap!
My driver hopped off, pointed at the temple and said "Look! Bayon and Bayon in the water! Two Bayon!" And, sure enough, thanks to the flooding, there was a gorgeous reflection of Bayon Temple in the water...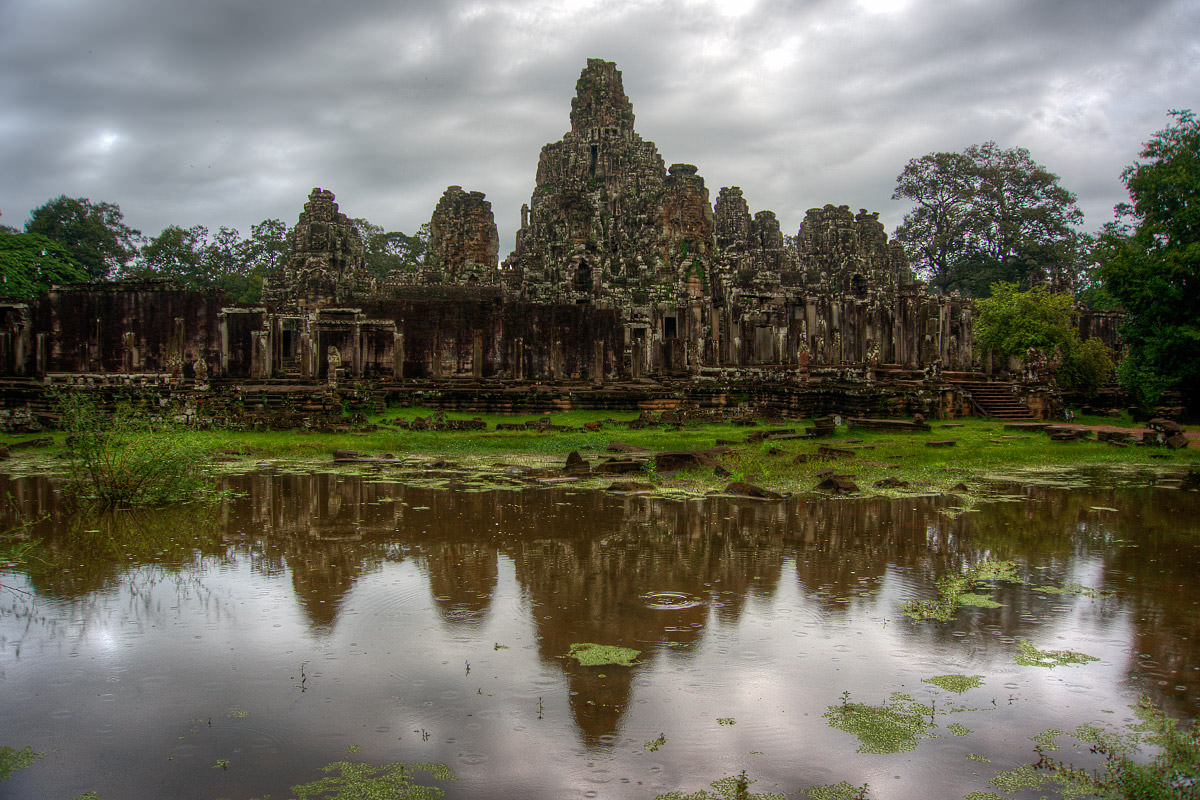 Well played, mister tuk-tuk driver. Well played. Guess I'll just shut up and trust that you know what you're doing from here on out. And plan on giving you a huge tip for this brilliant advice you're dishing out.
Prasat Bayon is a massive temple complex where faces are carved into most of the surfaces. Everywhere you look there are faces looking back at you...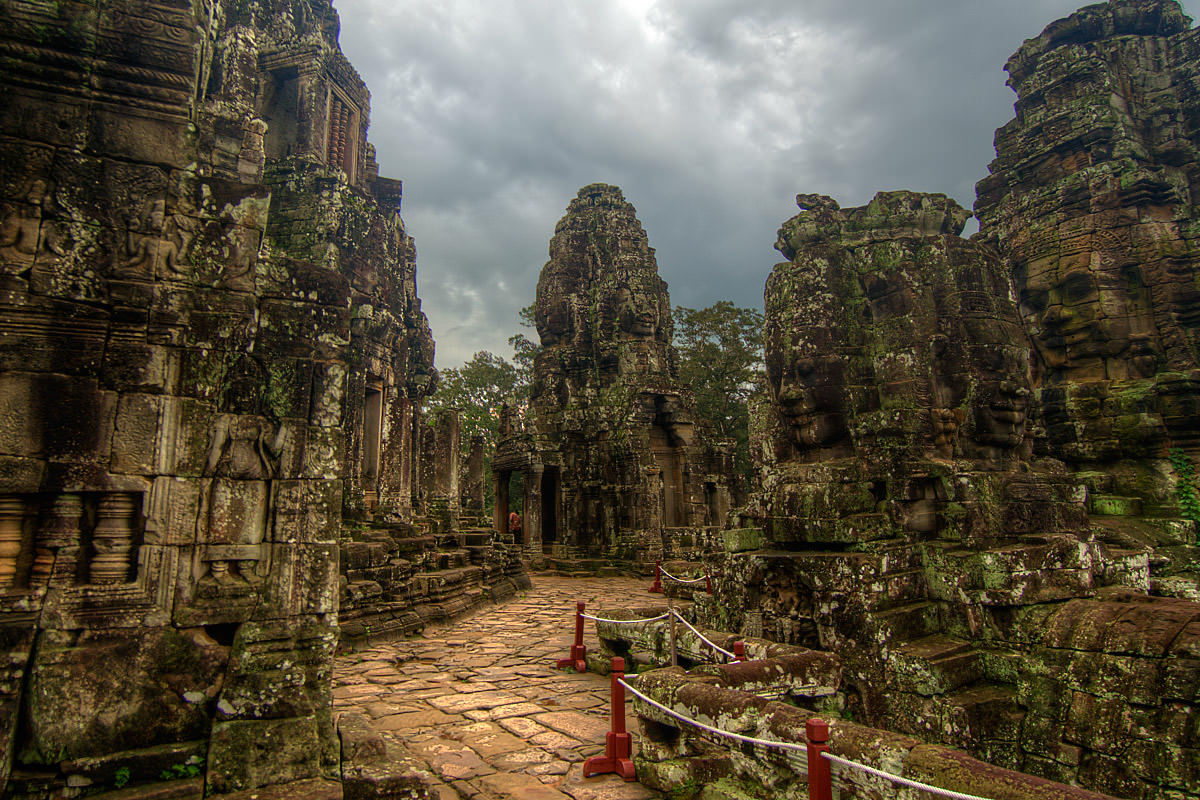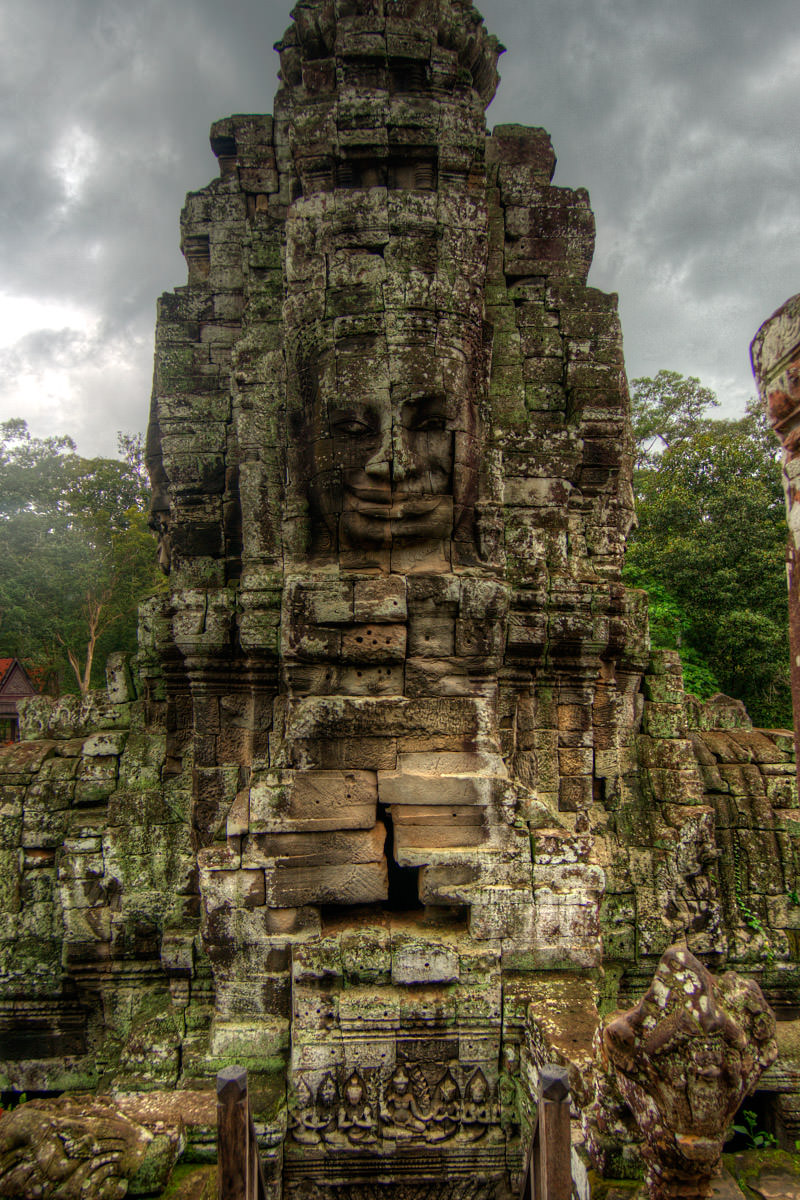 After a hundred photos were taken, we were off to Baphoun Temple which looked promising at first thanks to a beautiful stone pathway leading up to it...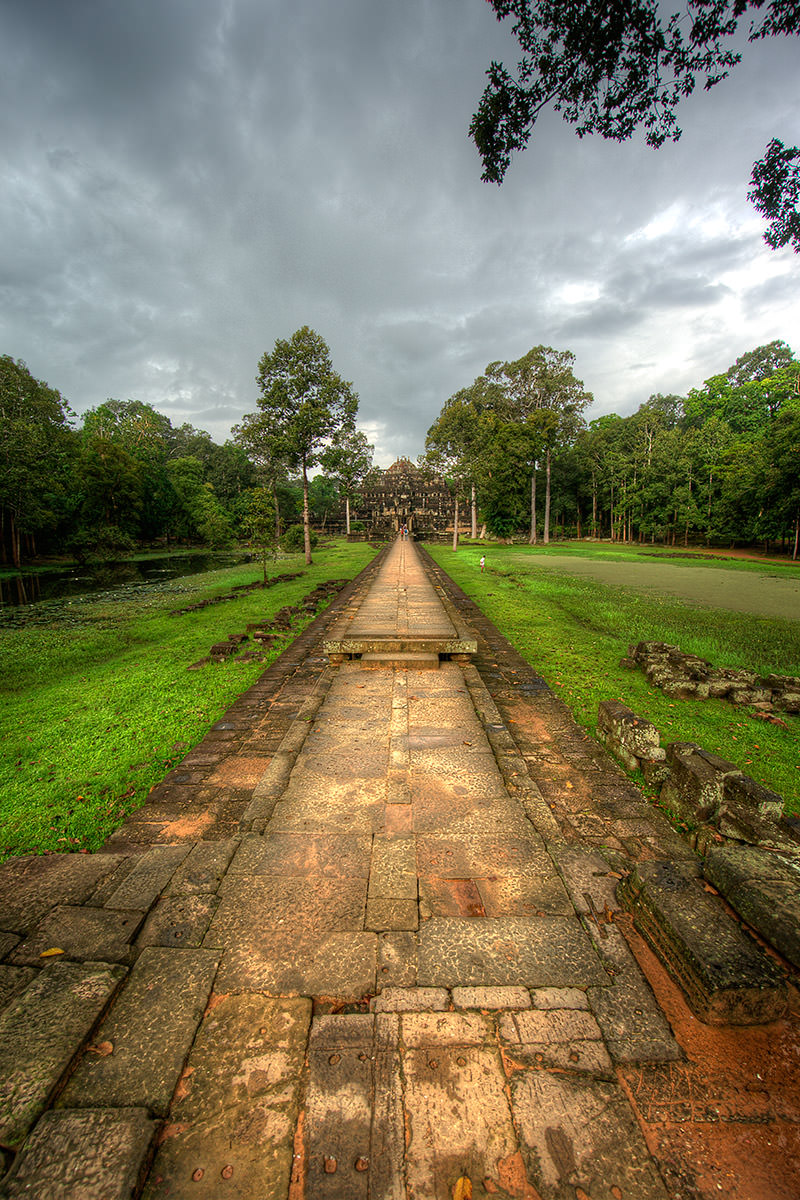 Once you get up to the ruins, however, you find that absolutely everything is closed for restoration. Not only that, but the list of restrictions are more absurd here than anywhere else...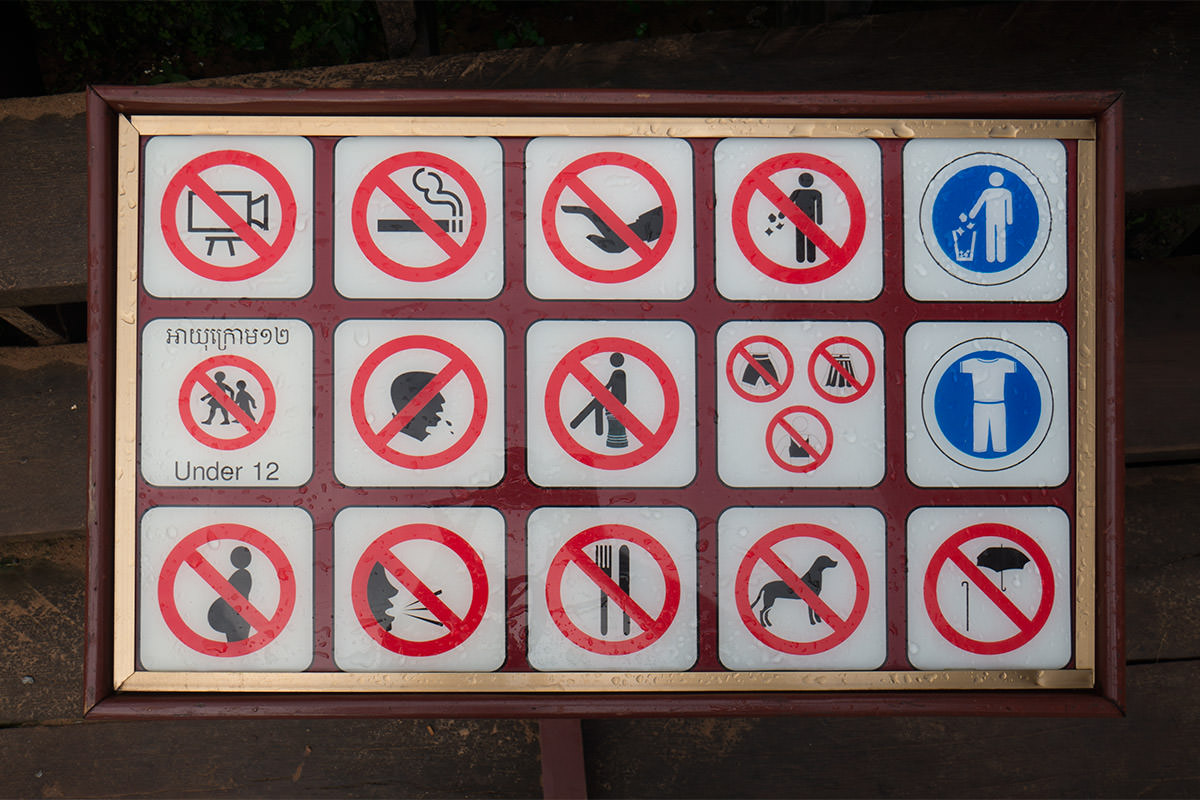 No filming. No smoking. No touching. No littering. No kids under 12. No puking(?). No sitting. No shorts. No skirts. No tank tops or halter tops. No pregnant women. No talking. No eating. No dogs. No umbrellas. No canes. How in the hell all this is necessary when you can't even get near the temple in the first place is mind-boggling. You can't even walk all the way around, so I just snapped a photo and continued on...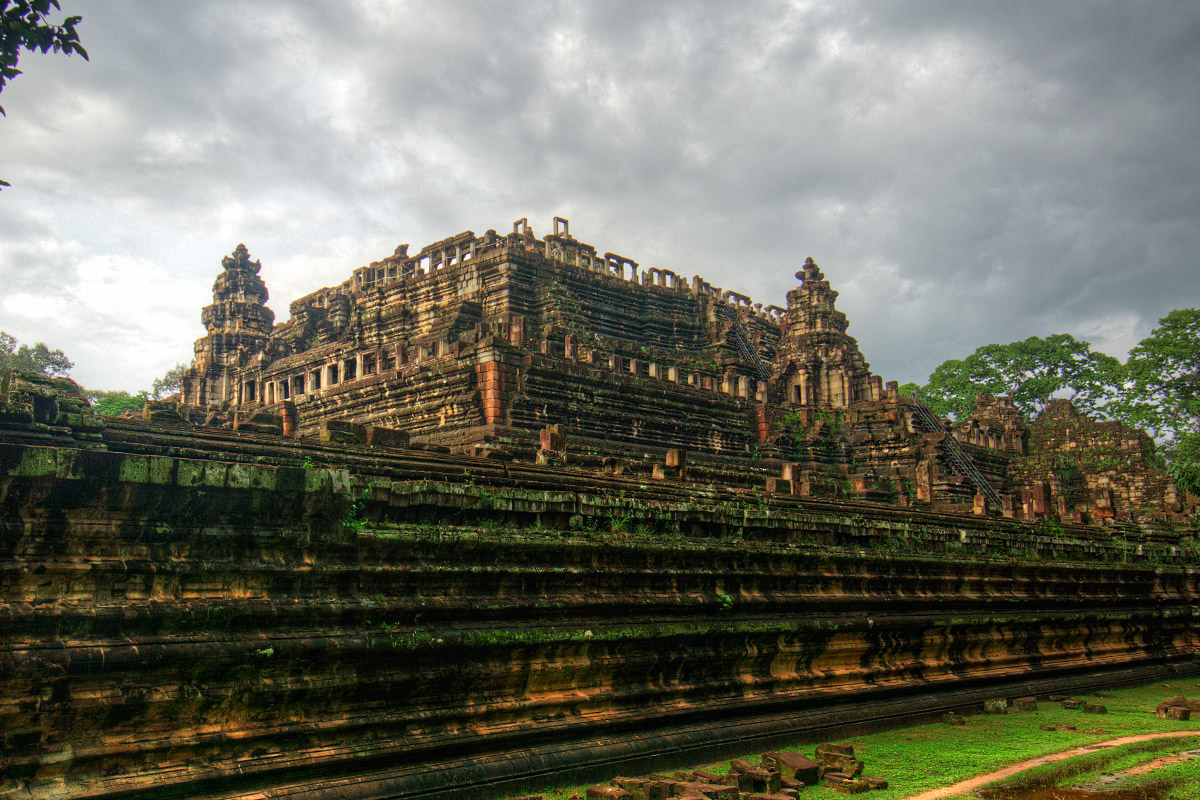 And that's when things get much, much better. A secondary temple not only can be climbed, but the ruins are spectacular to look at...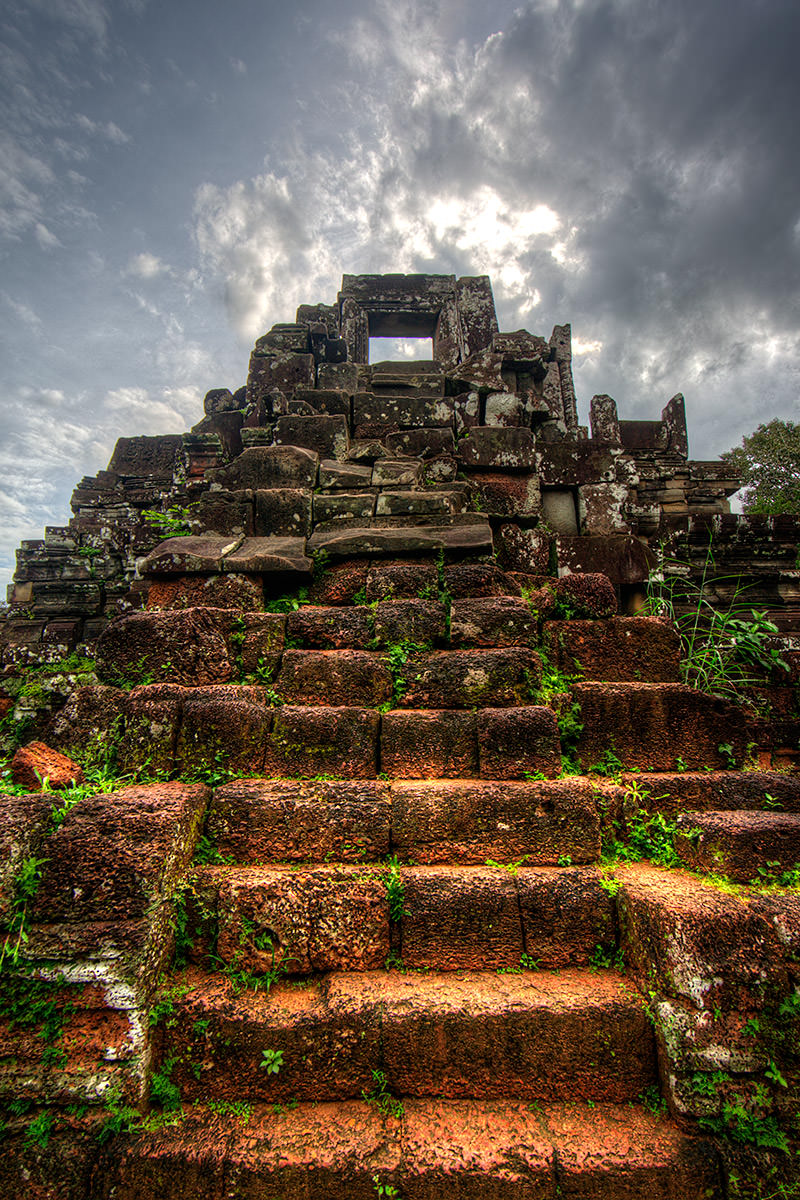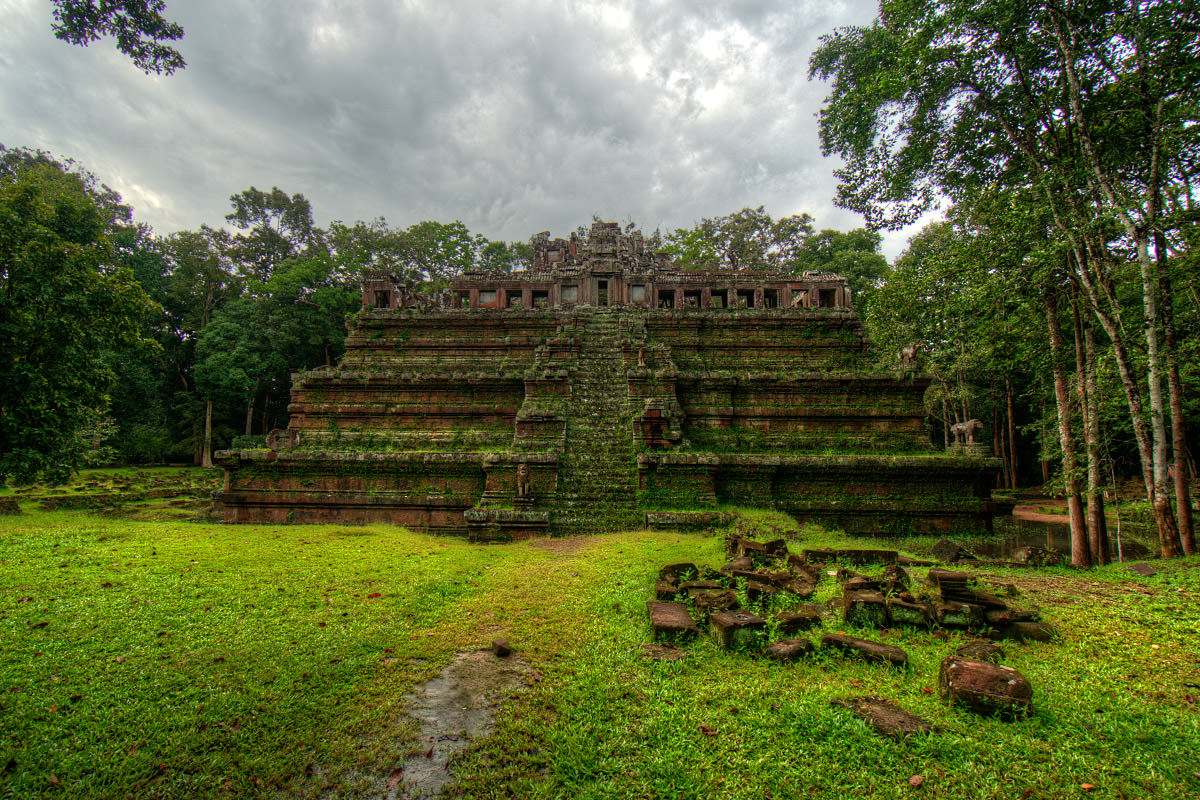 From Baphoun, you can continue to the Terrace of Elephants, which is kind of boring... and then on to the Terrace of the Leper King, which is fantastic. Hundreds of figures line every surface...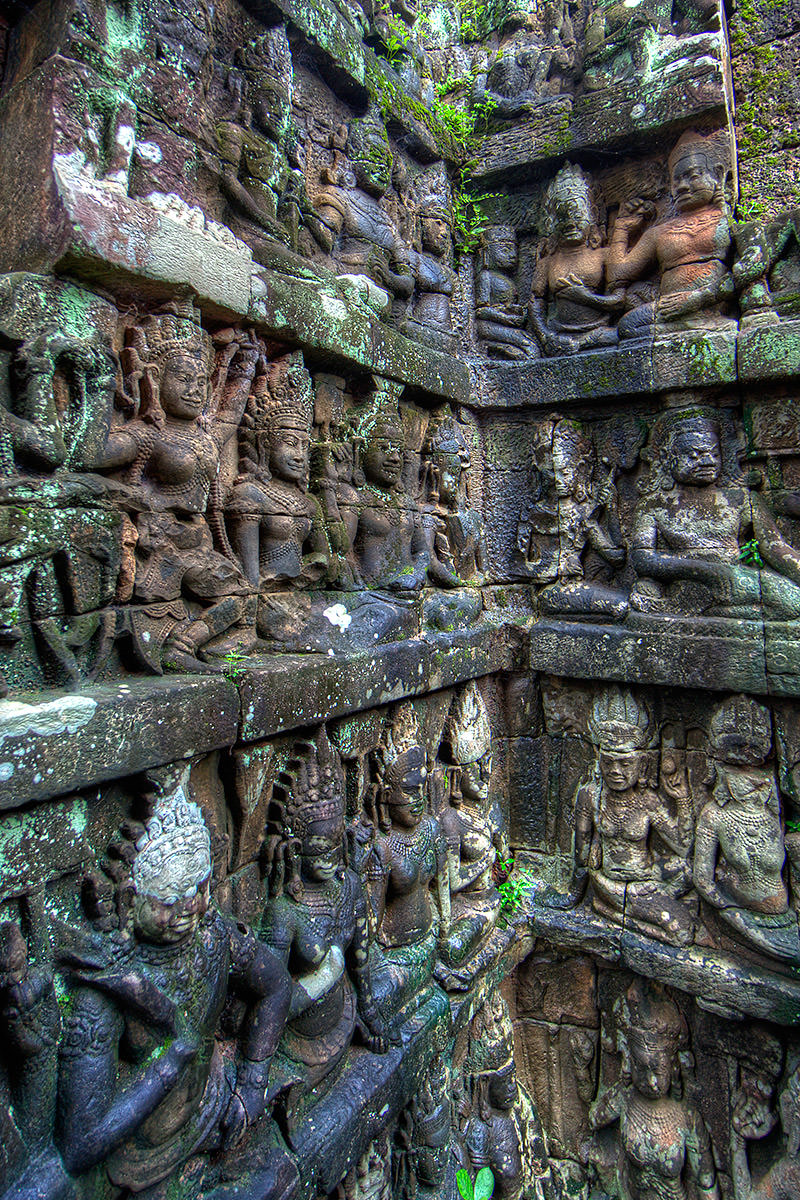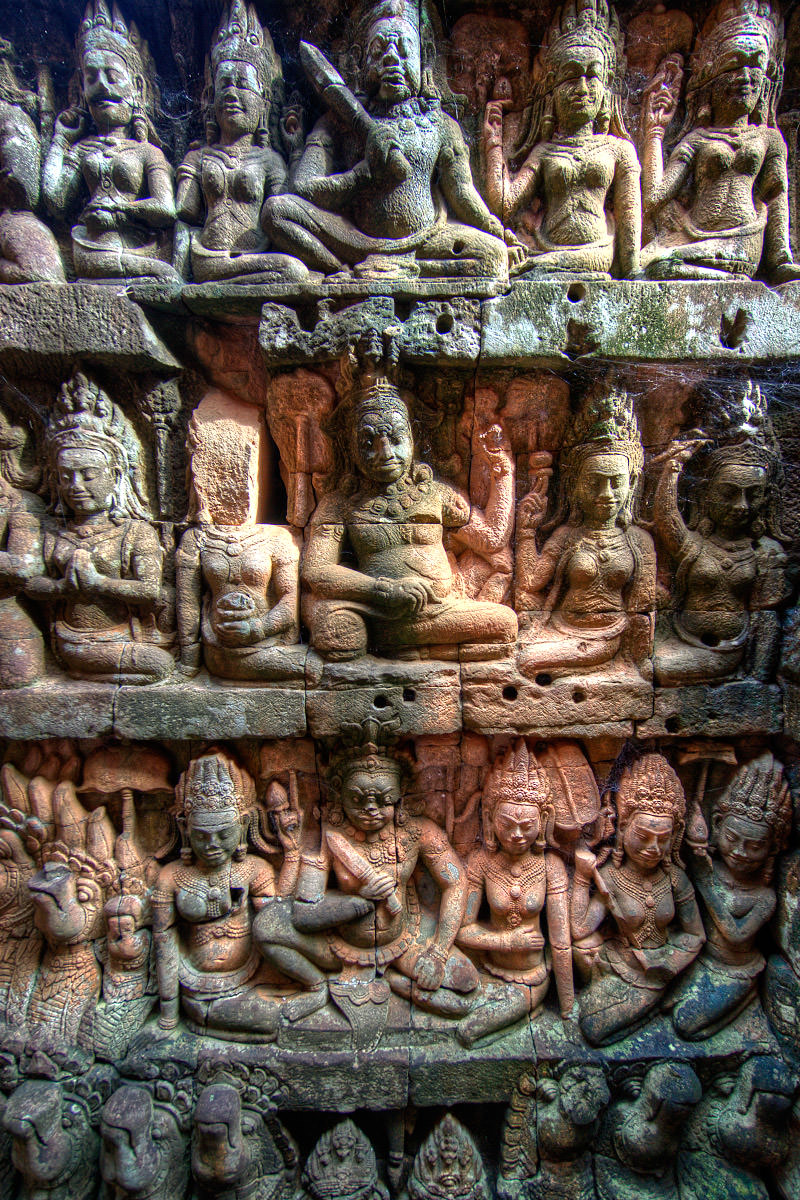 After a full morning of exploring, I returned to the hotel for a nap and some lunch.
And then, my tuk-tuk driver came back at 2:00pm for part two. Beginning with Ta Prohm Temple, made famous by Angelina Jolie and her Tomb Raider movie. Probably because it hasn't been fully reclaimed from the jungle, making it a bit more beautiful and exotic...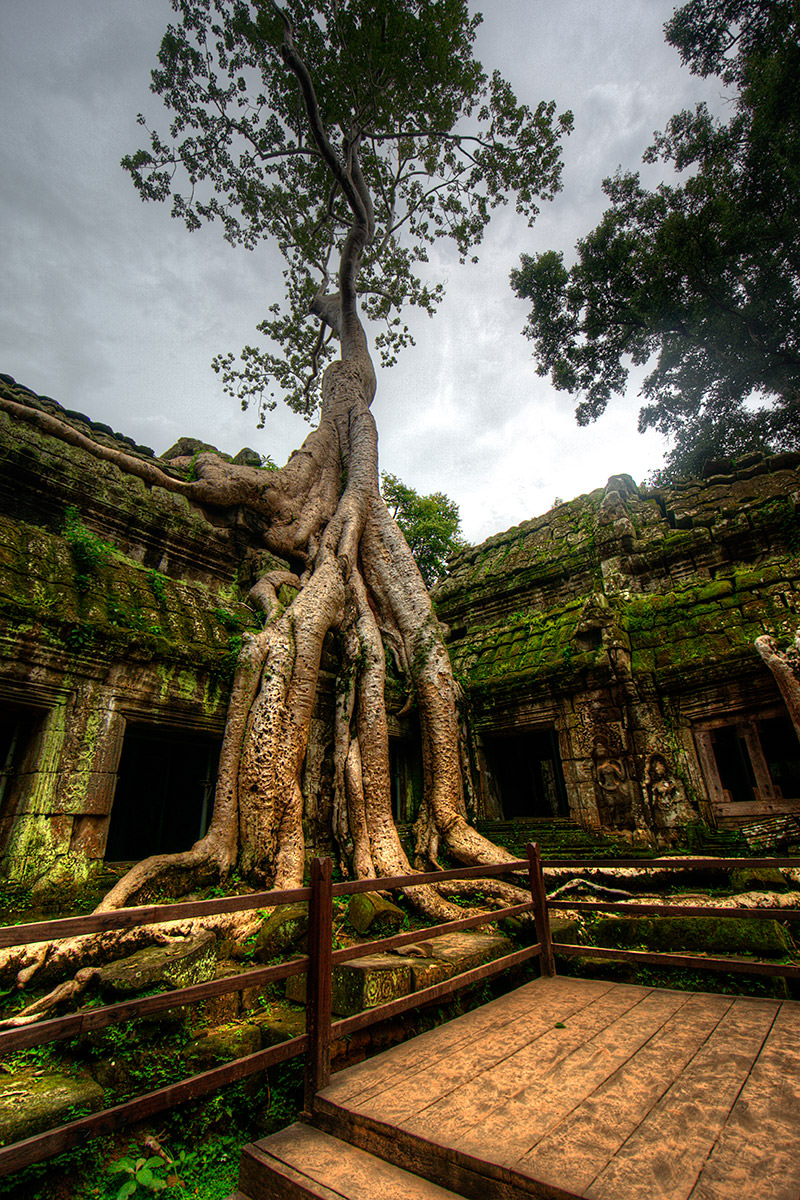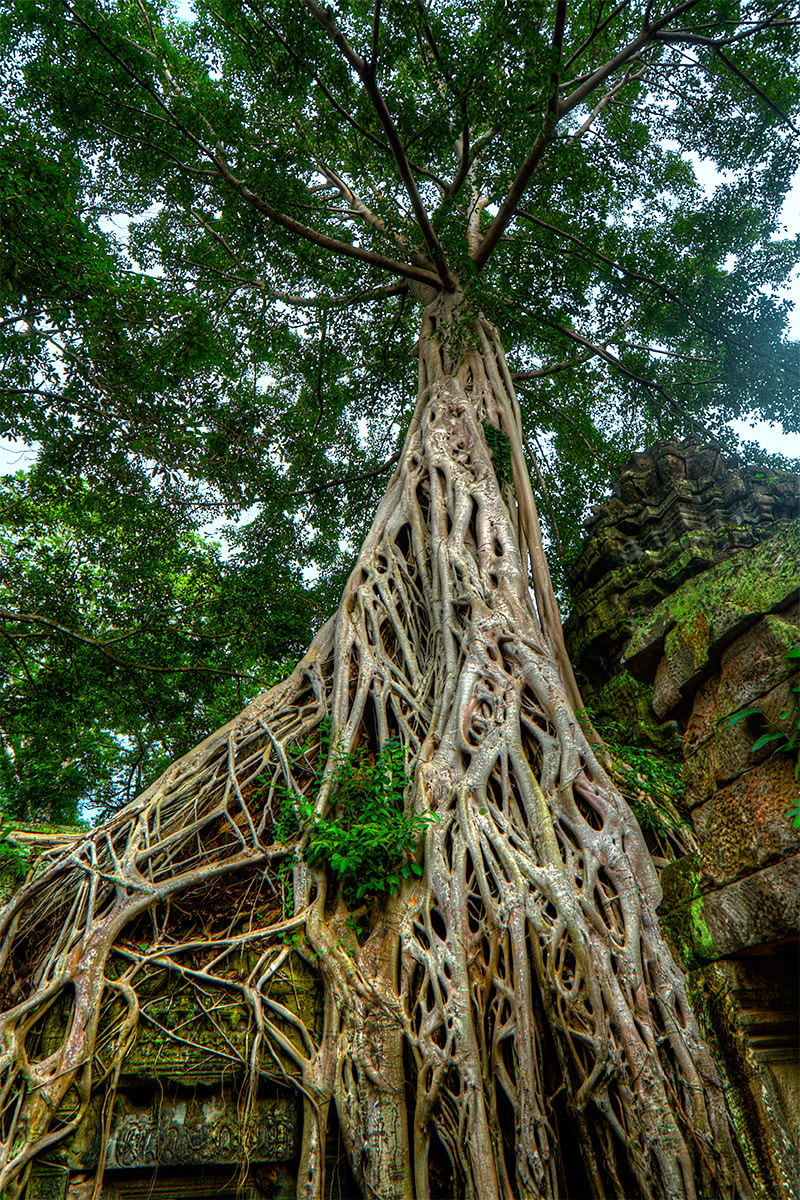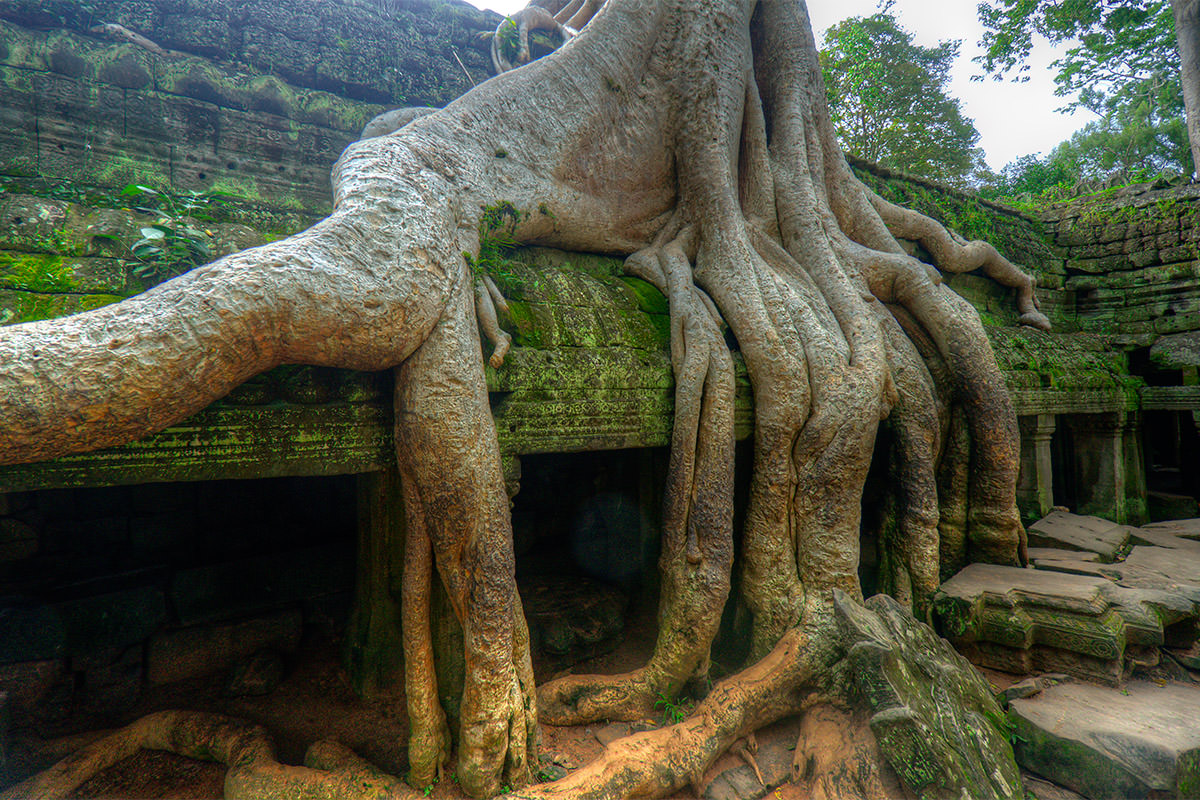 Then off to Banteay Kdei...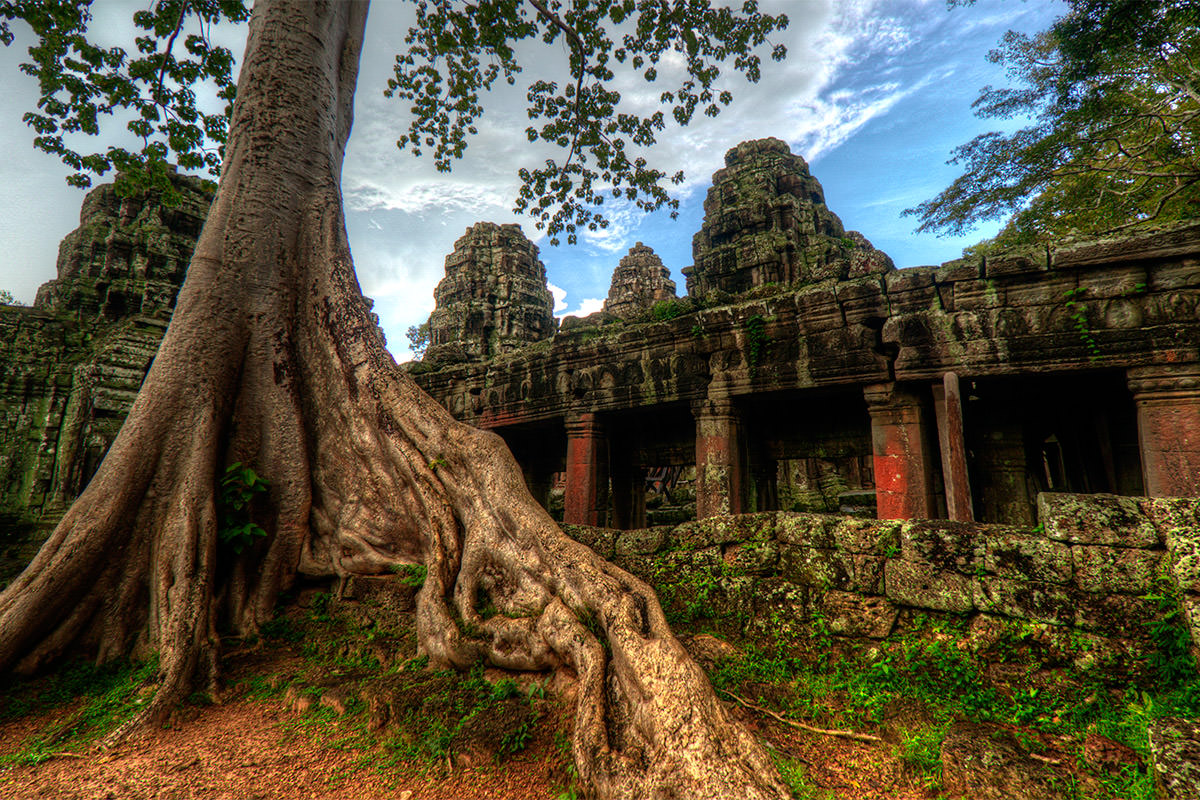 And the stunning man-made lake of Srah Srang...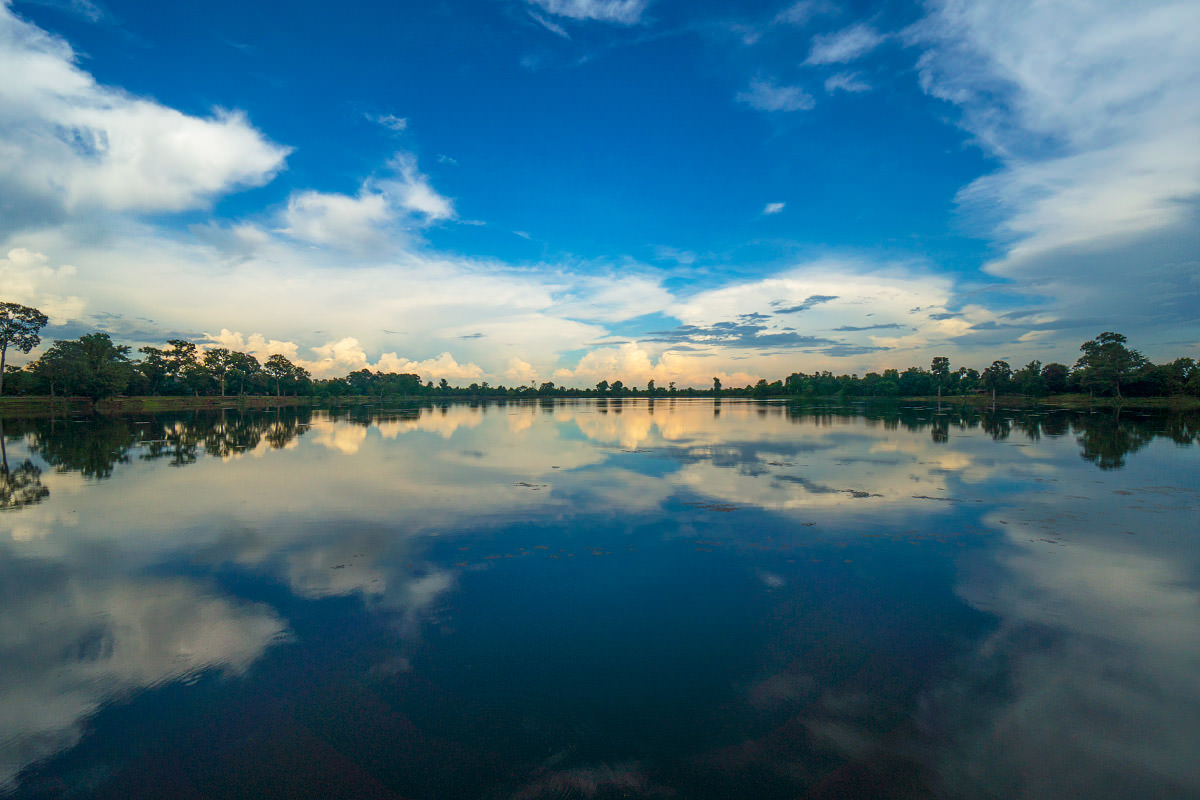 Then Pre Rup Temple...
And East Mebon Temple...
Then Ta Som Temple...
There was a still a little sunset left as we were passing by Angkor Wat, so I had my driver stop so I could get that picture-postcard shot that you see whenever you look for photos of the structure...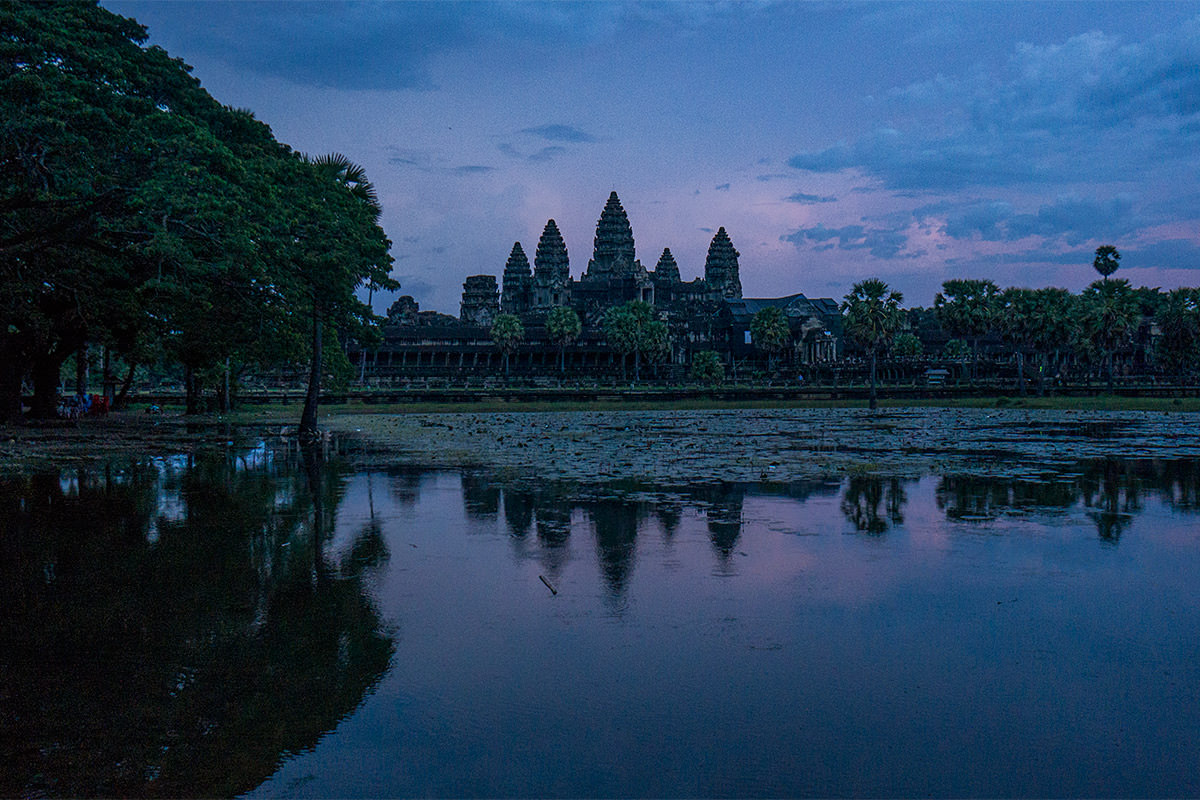 And then...
THEN...
Something pretty amazing happened.
Heat lightning started blasting over Angkor Wat! It was incredibly difficult to capture in a photo, but I got a couple that turned out pretty cool...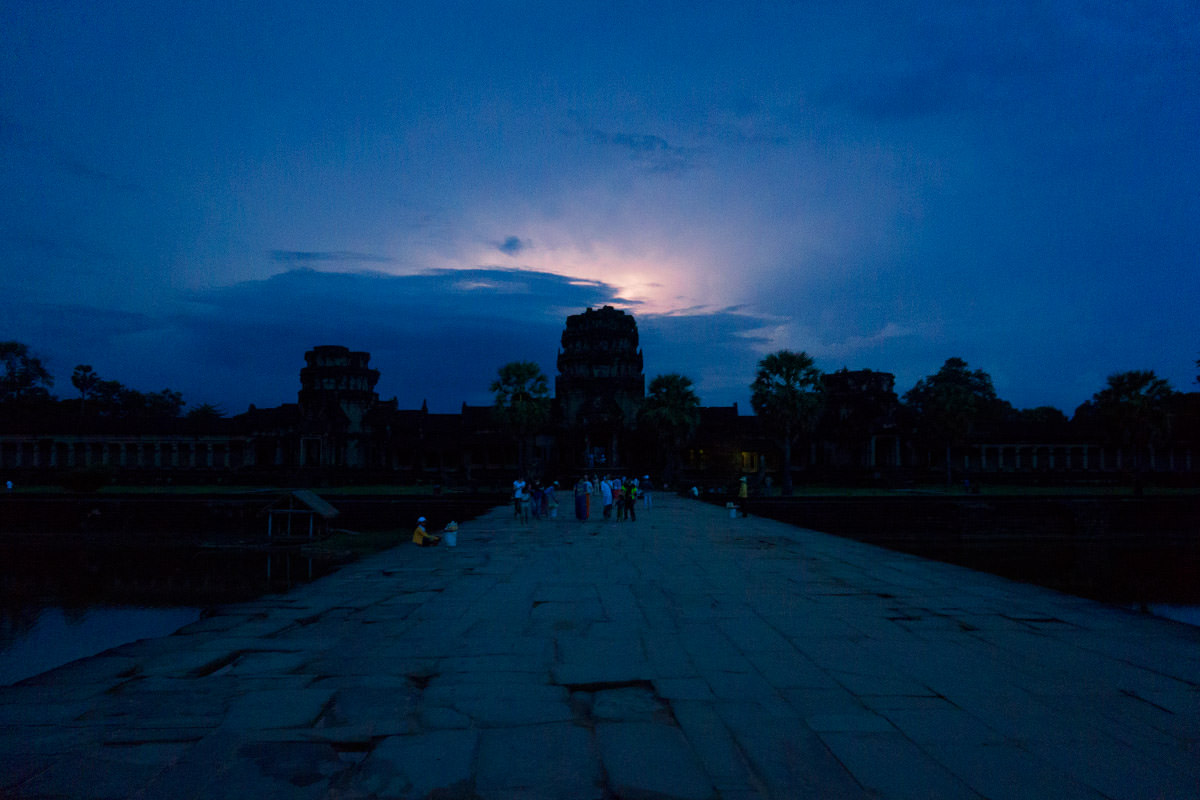 I shot video of it all, but I haven't had a chance to look at it yet. My fingers are crossed that I managed to capture it, because the whole spectacle was pretty cool.
And there it was, my one very full day of exploring a handful of the many temples at Angkor.
But before I go...
Since Disney counts this as a day in their tour... last night I got my final DISNEY PIN OF THE DAY for it...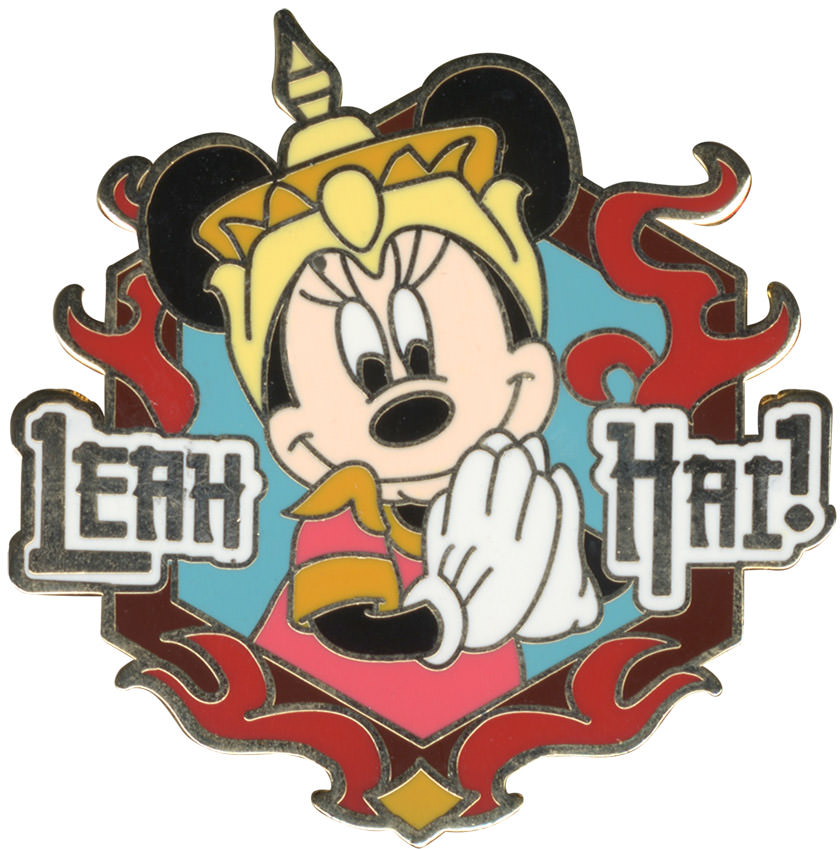 That would be Minnie Mouse saying good-bye... and me as well.
Until tomorrow, that is...