After two weeks of jam-packed Disney magic in Southeast Asia, I knew that I would need a day to recover from it all. And so I booked an extra day at the end of my vacation, just so I could lie around the resort and relax for 24-hours before making the long trip back home.
At least that was the plan.
Turns out it is impossible to hang around Cambodia's Angkor Wat region and do nothing. So out I went in the crushing heat so I could see a few things that I had missed yesterday. Starting with an hour tuk-tuk ride out to Banteay Srei. It'a a temple famous for the "pinker" stone used to building it, along with lots of nifty wood-carvings...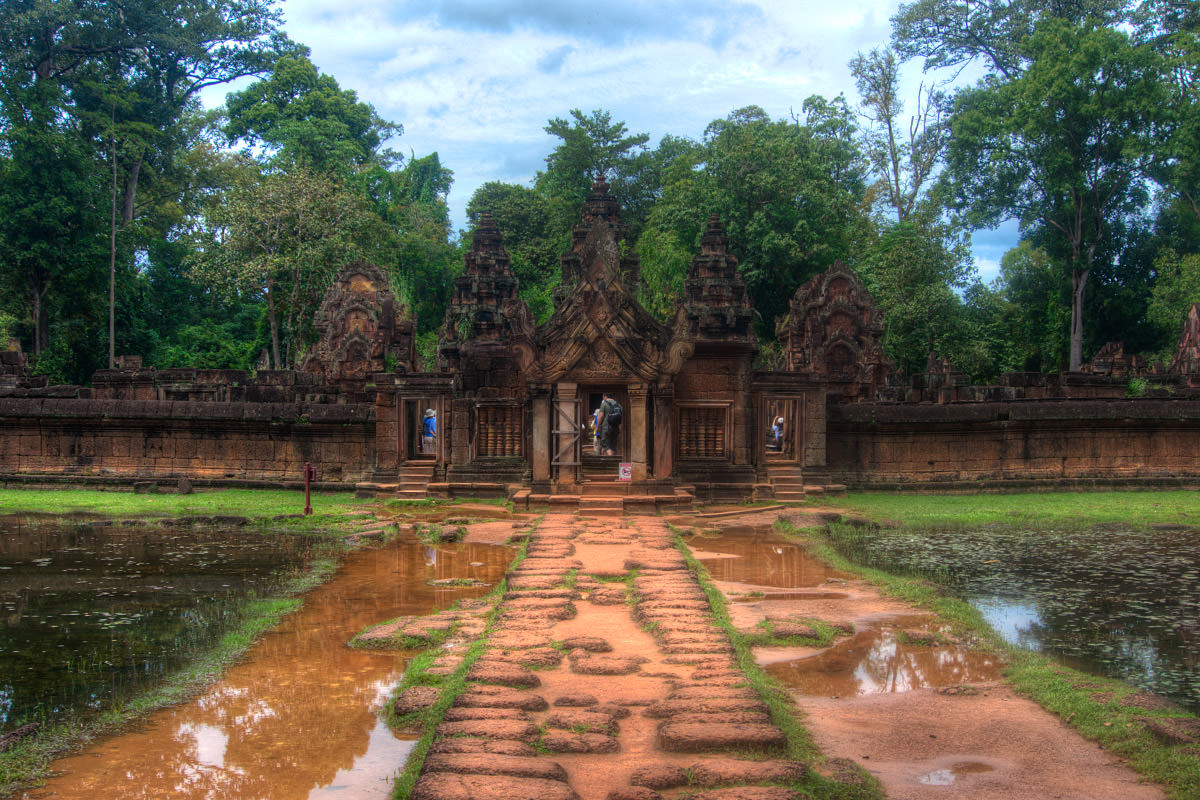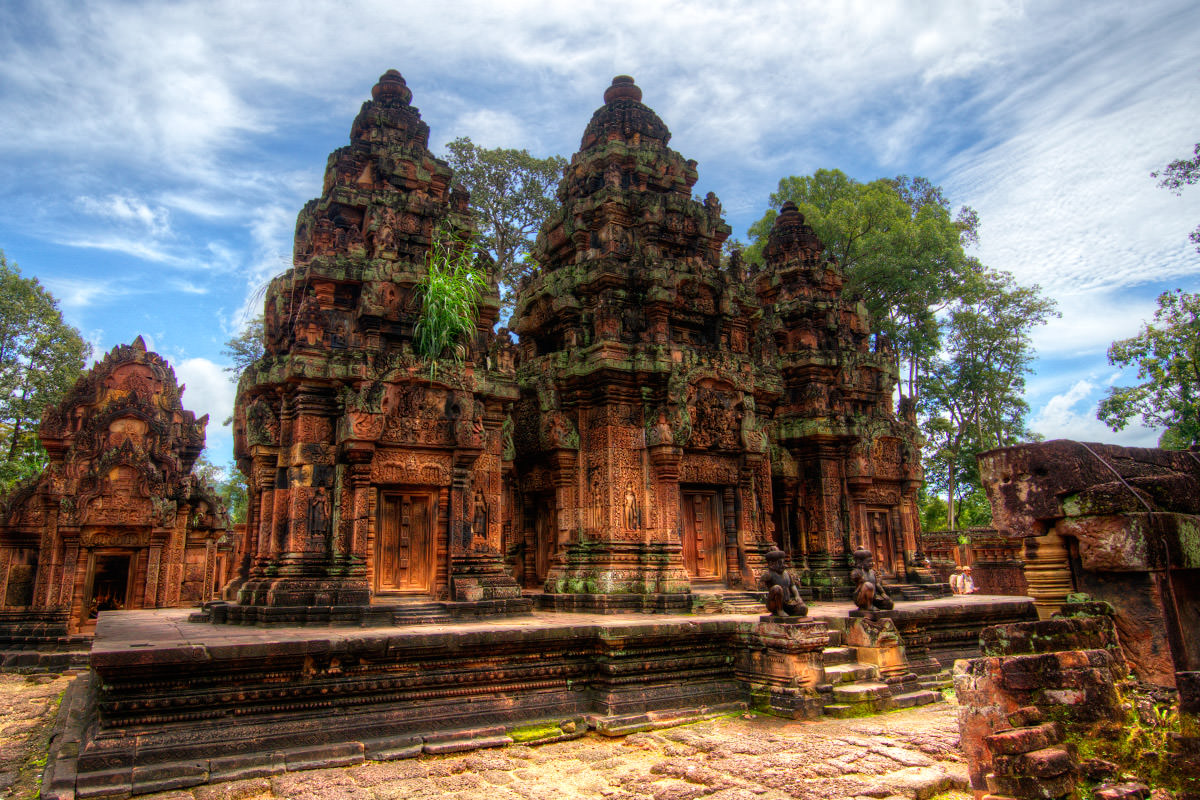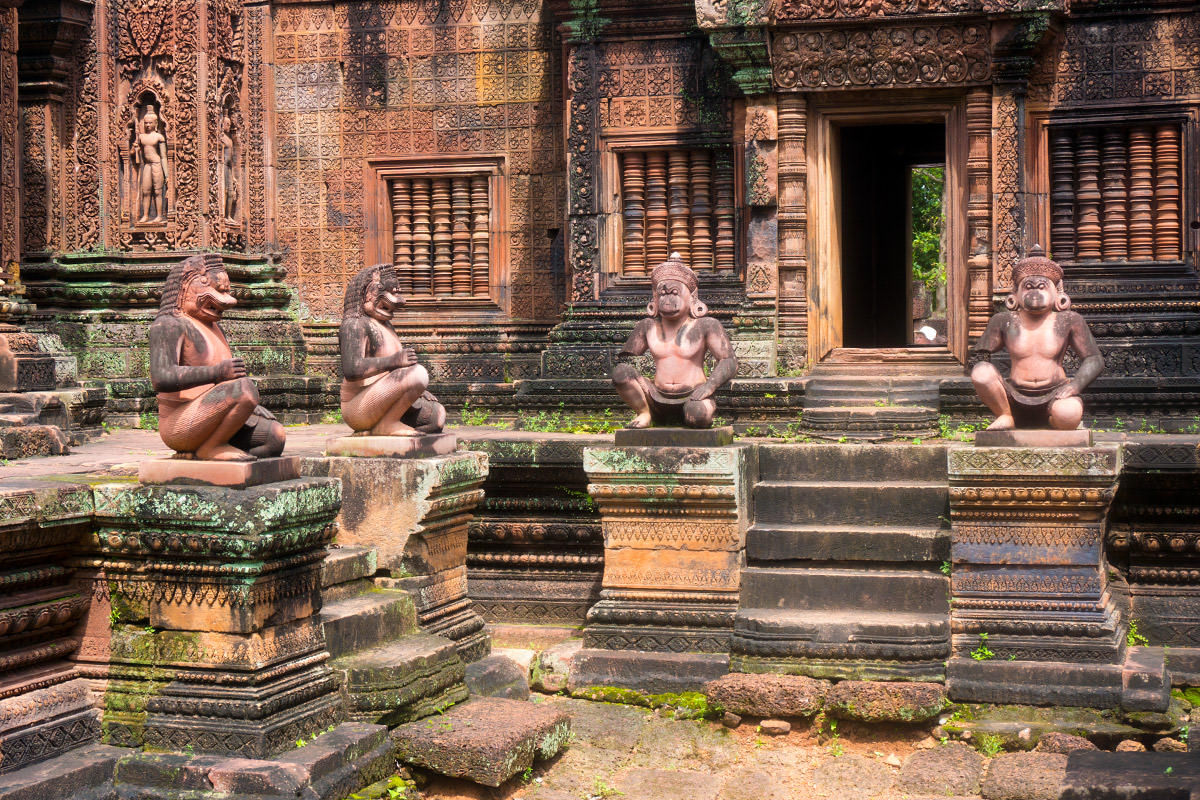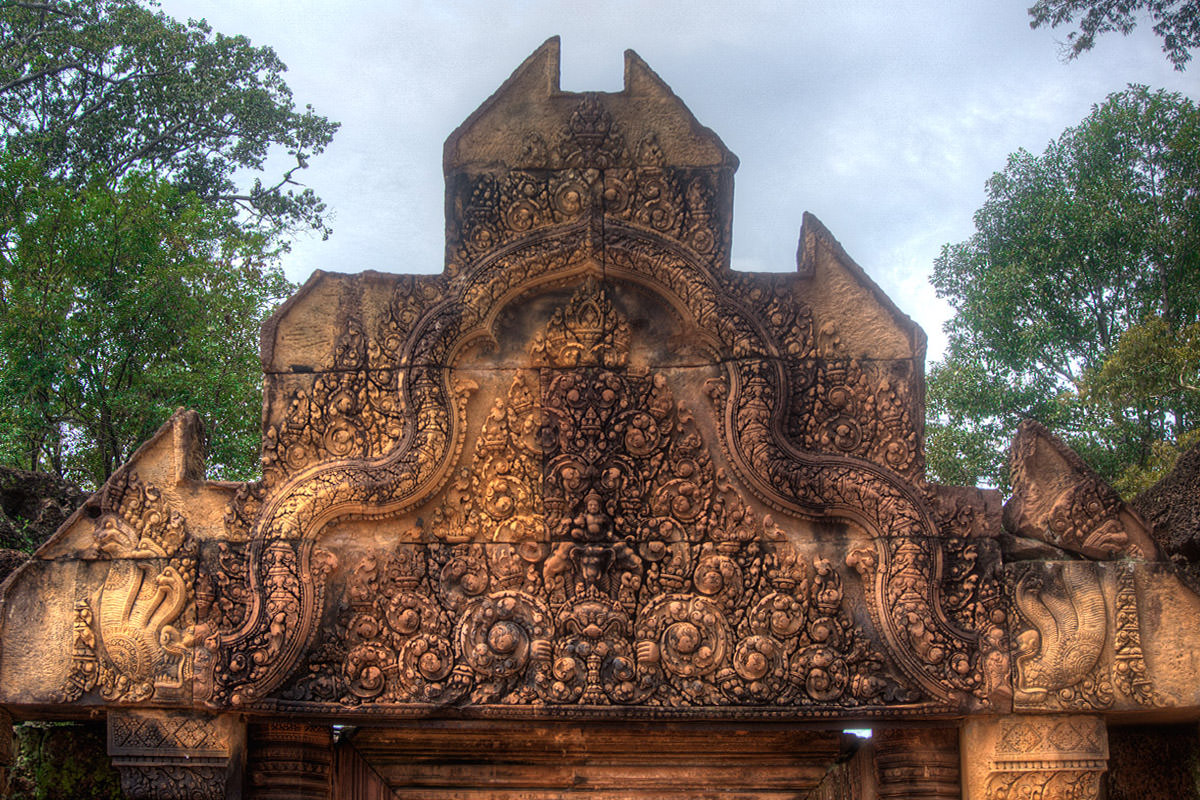 Then a ride back South to the island temple of Neak Pean...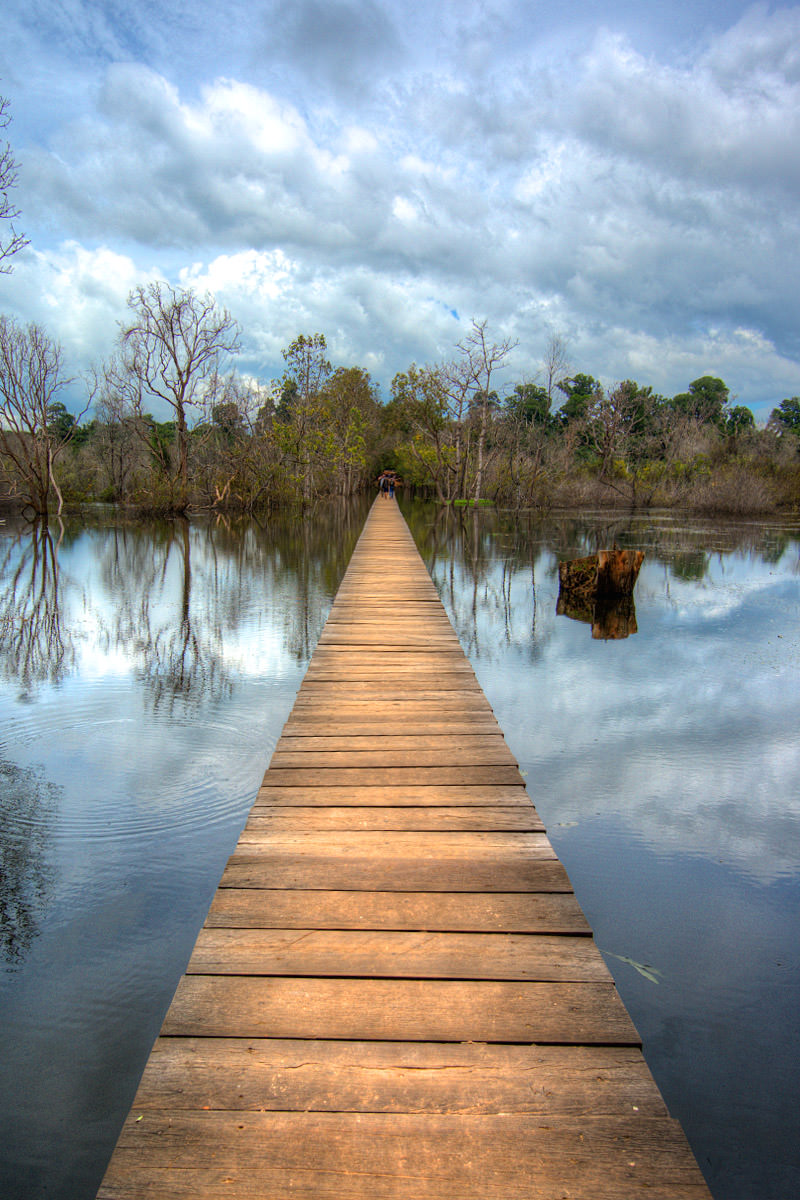 Followed by a stop at Preah Khan...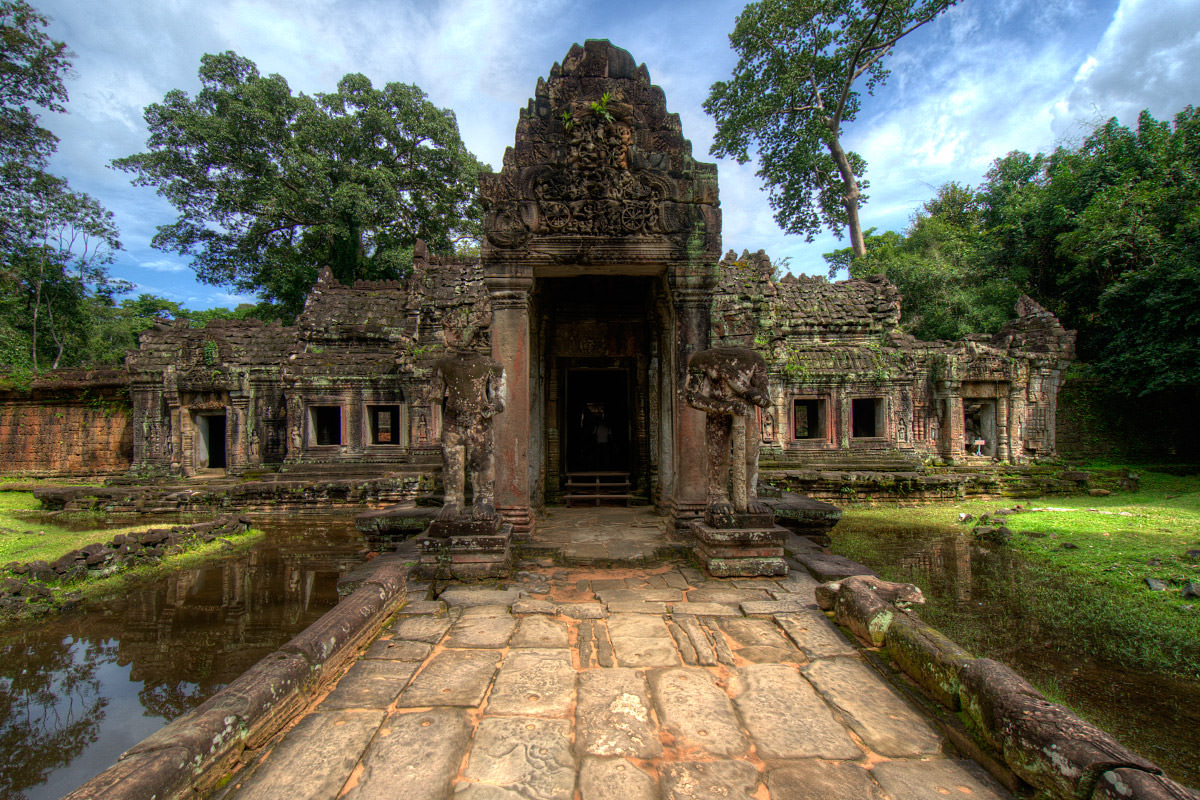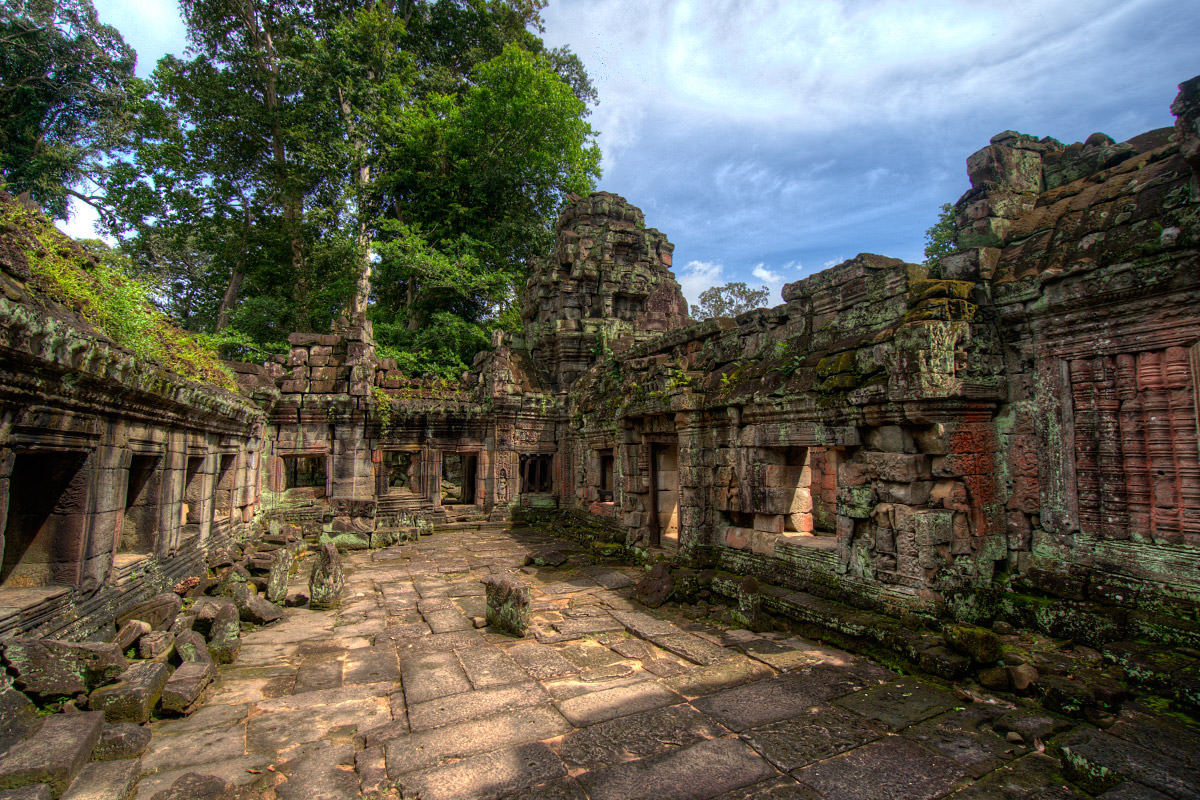 It was here I ran into something very cool... a Cambodian boy painting pictures to sell...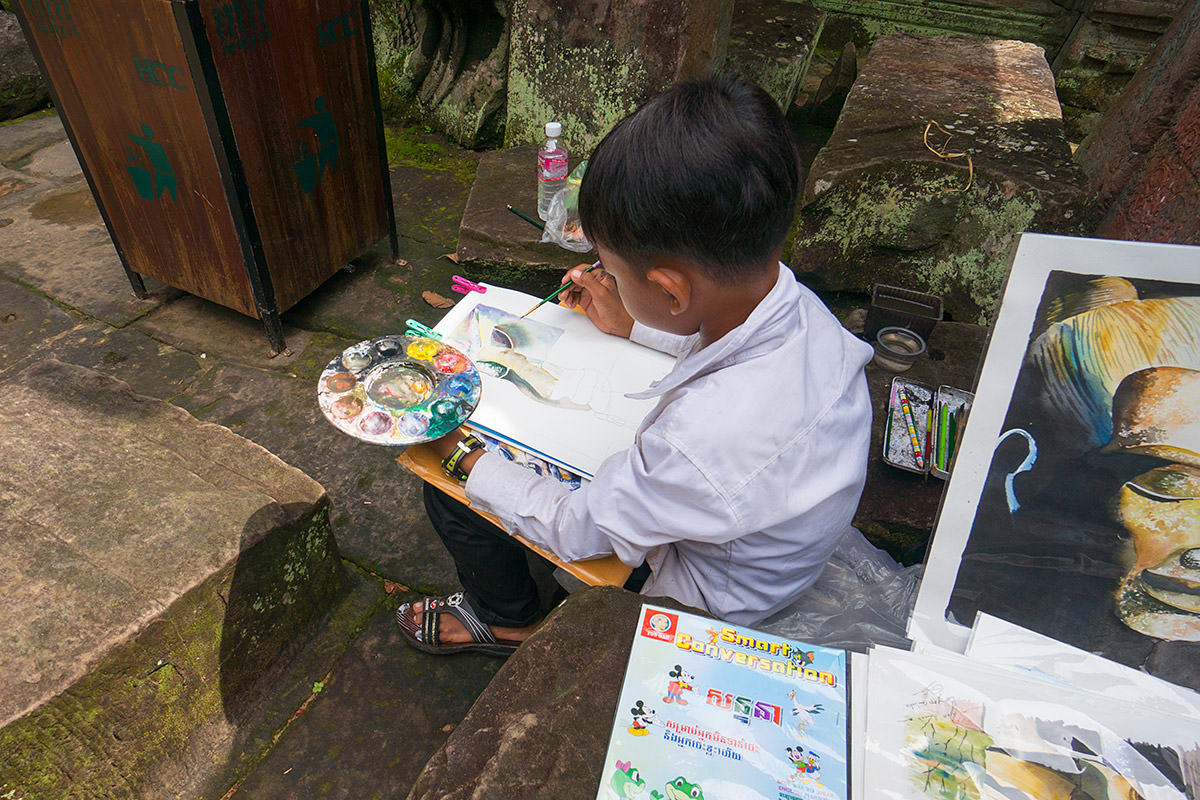 This was such a refreshing change from the throngs of kids selling cheap souvenir crap from China that nobody wants (JUST ONE DOLLAR!!!) that I couldn't pass it up. He was asking $15... I could have bargained down to $10 (or less)... so I paid him $20...
Then into the town of Siem Reap proper for a look at where the new Hard Rock Cafe will be when it opens next year...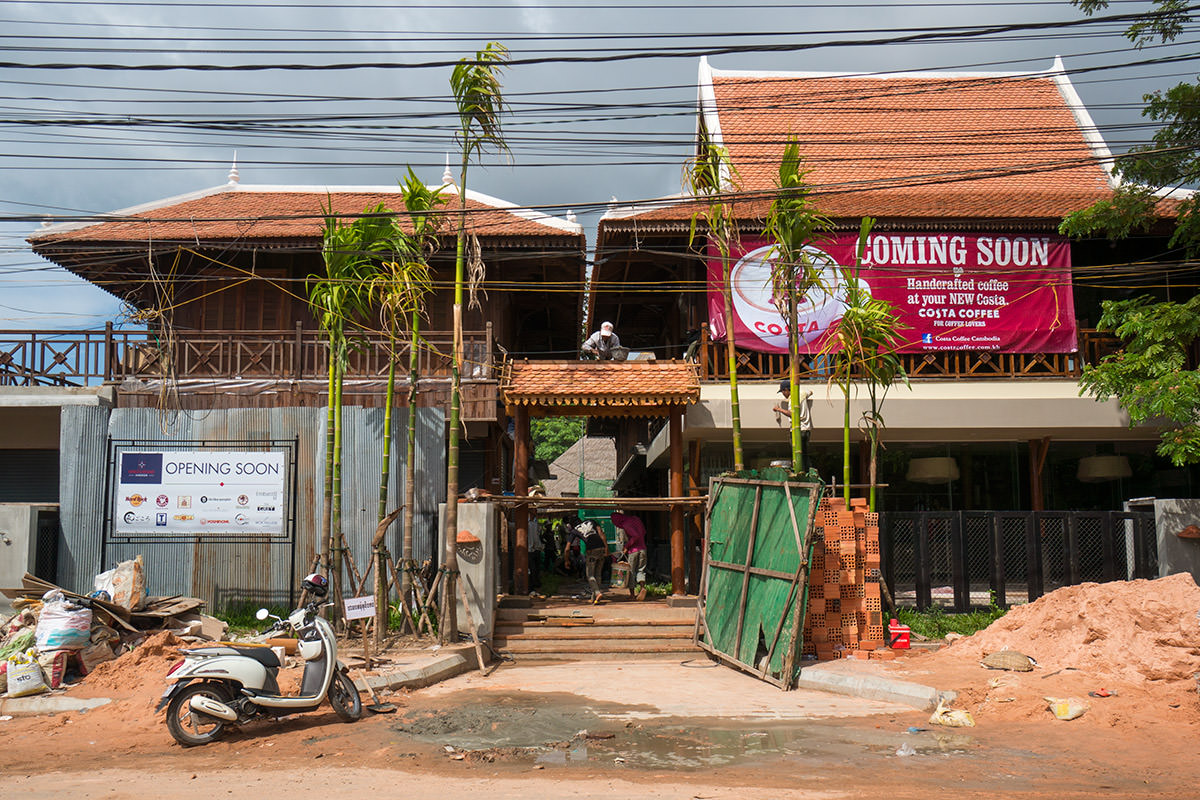 Yeah. Won't be sad about having to come back here in a year or two to see it... that's for sure!
And, lastly, a stop at Peace Cafe so I could eat some amazing (and cheap!) vegetarian food...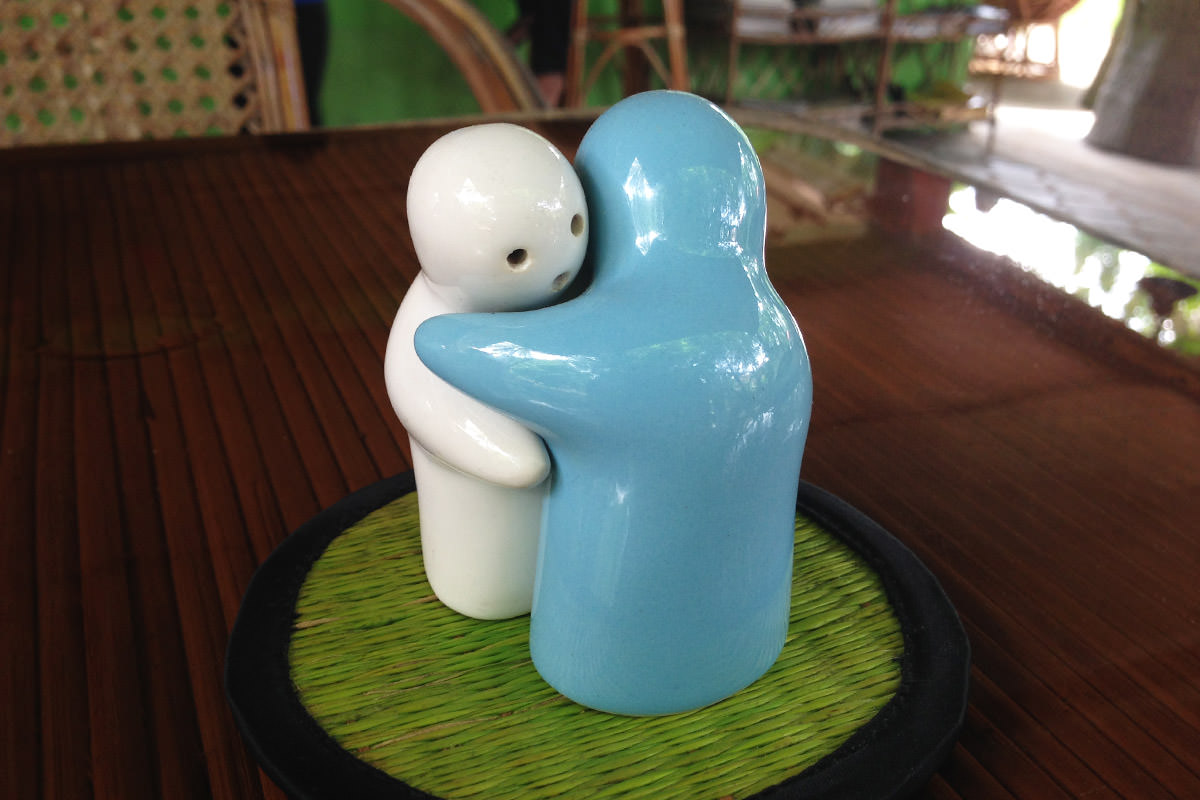 And play with their cat, who was crawling all over me the minute I walked up to take his photo...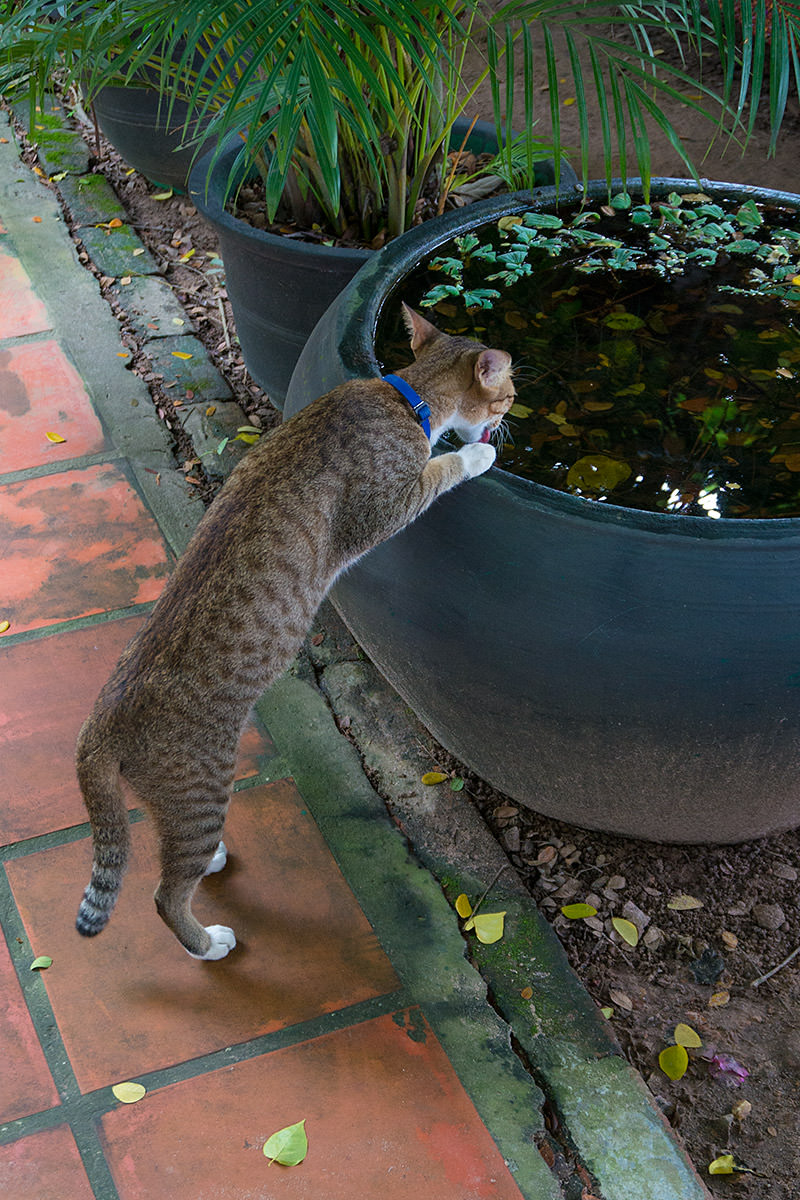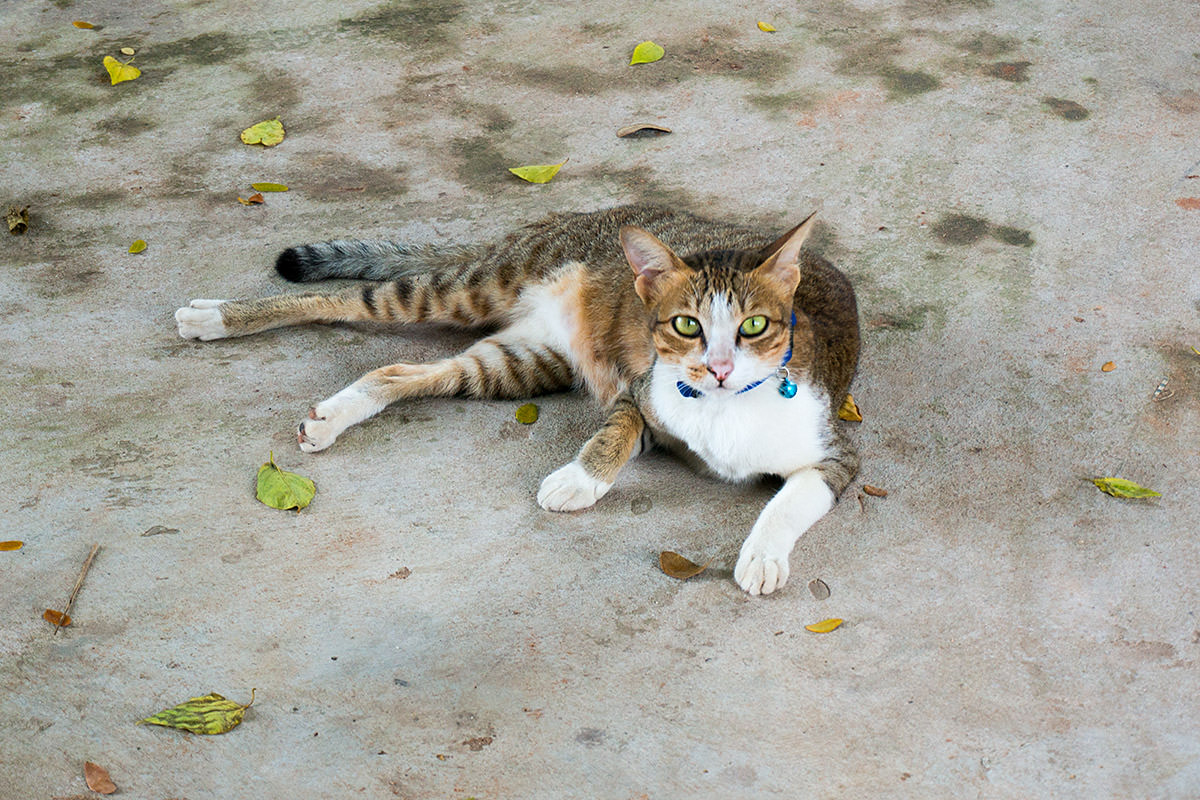 And that would be the end of my adventures through Vietnam, Laos, and Cambodia. I'd do a wrap-up of my vacation, but I have to head to the airport here in a few minutes to begin the long trip home.