And today, at long last, I got to check something off my bucket list that has been sitting there for decades... I got to visit Angkor Wat here in Cambodia.
But I'm getting ahead of myself.
The day started when we were informed that our tour group would be competing in an "Amazing Race" kind of competition. We'd get an envelope with a clue which would lead us to a location for the next envelope. The clues were in the form of photos that had been cut up which you have to glue together in a sticky mess so you could tell your tuk-tuk driver where to go.
Now, apparently tuk-tuk driving is a game for the young, but my driver was having none of that. Despite his advancing years, he was pretty skilled at navigating the crazy traffic around the area...
I ended up liking him so much that I hired him to be my driver tomorrow.
But before the race begins, we were off to my dream destination of Angkor Wat. After crossing the moat that we had our gondola ride on last night, you enter the outer gate where you immediately run into a statue of Shiva...
Originally, this statue was at the center of the temple since Angkor Wat was built to be a Hindu place of worship... but when the Buddhists took over, he was moved to the outer gate. Once you pass through, the main temple is in sight...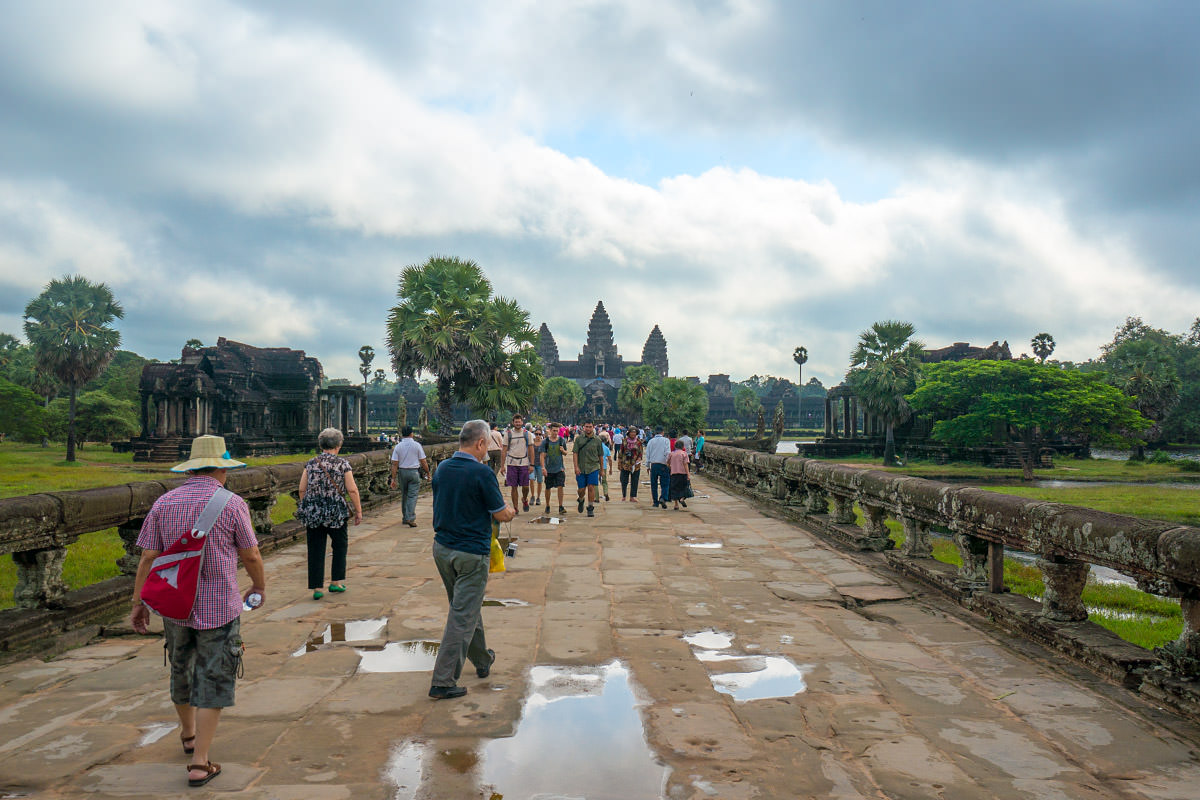 I had always thought that the building itself was fairly plain compared to other temples, but that's not the case at all. As you look closer, there are hundreds or ornate carvings covering the walls and columns...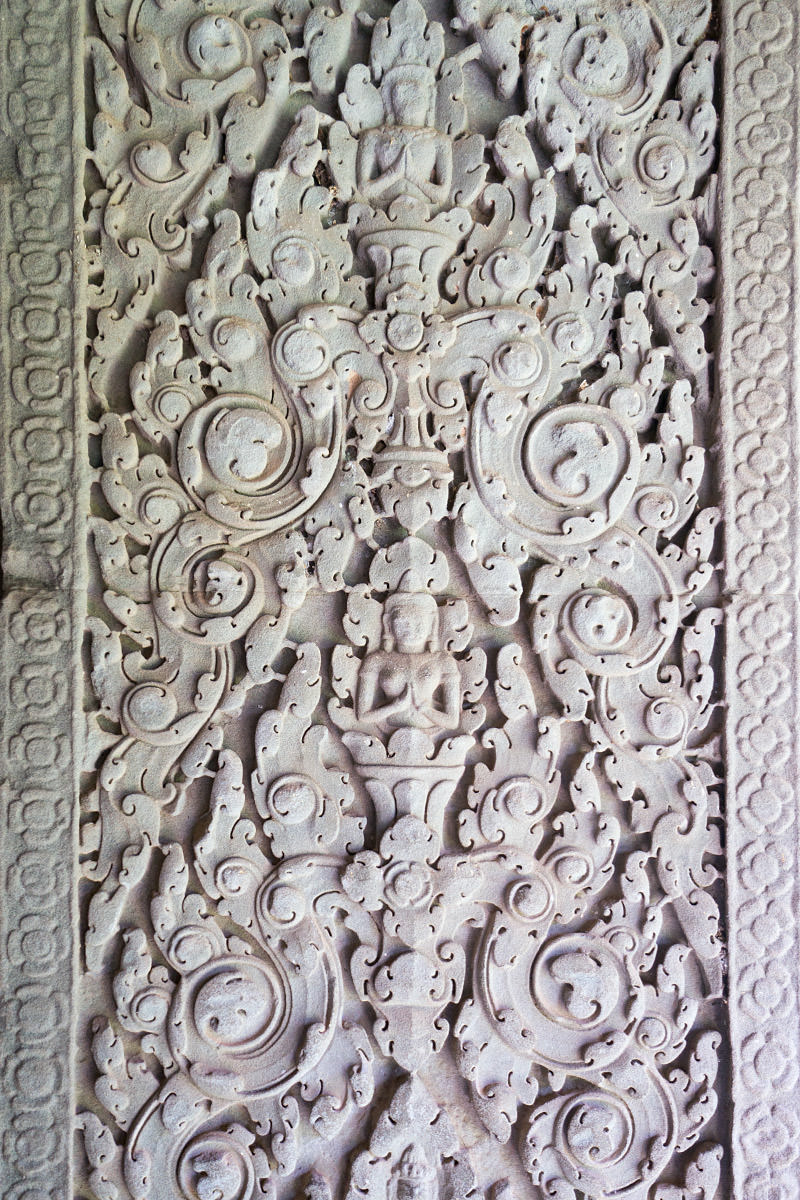 At the center of Angkor wat, you can wander around the ruins for some pretty spectacular views...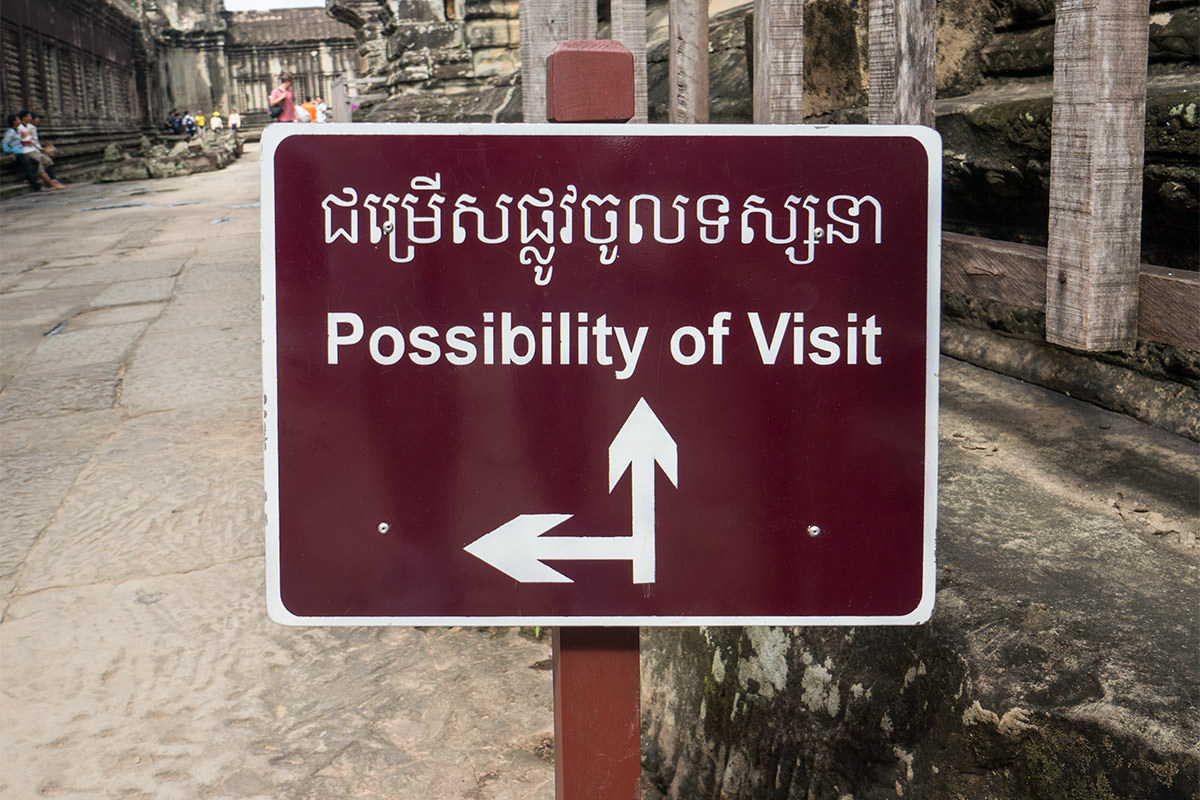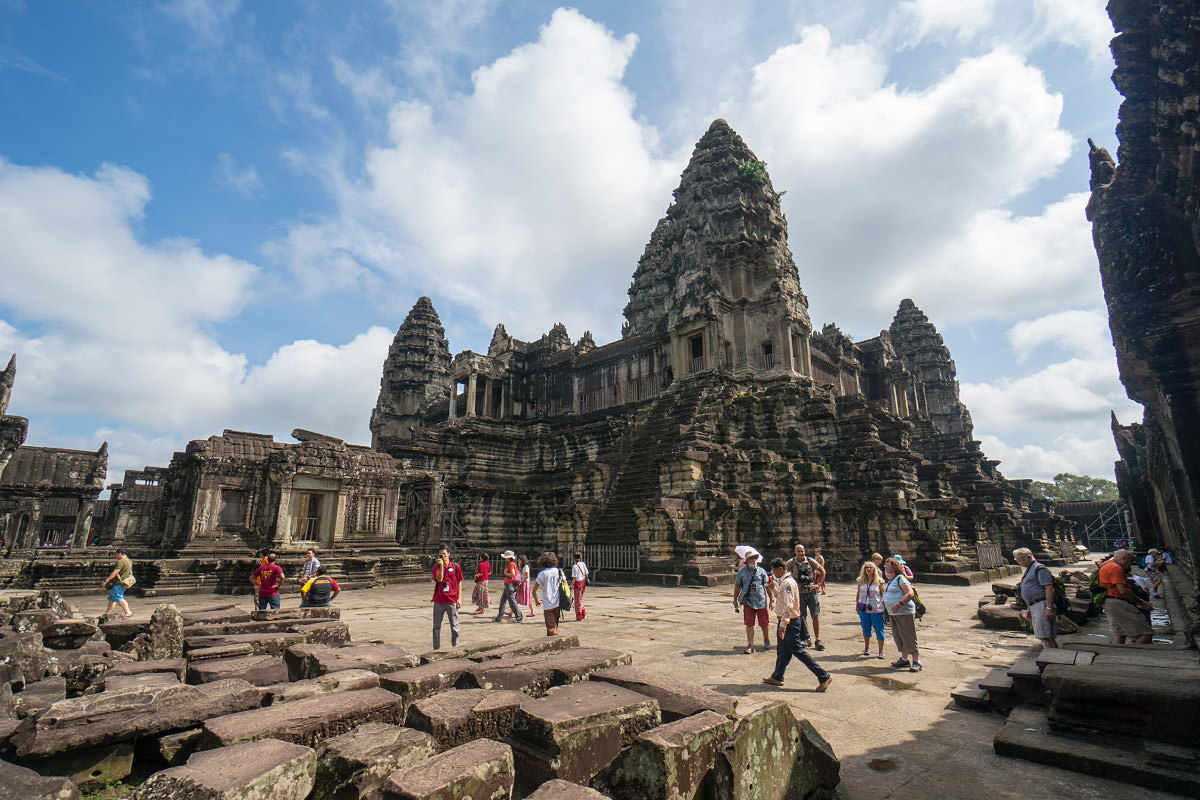 I would have loved to stay here for a couple hours, but there was a "treasure hunt" to get to, so we left Angkor Wat behind...
Disney's "Amazing Race Cambodia" ended up taking us to two temples. Bayon, with carved faces everywhere...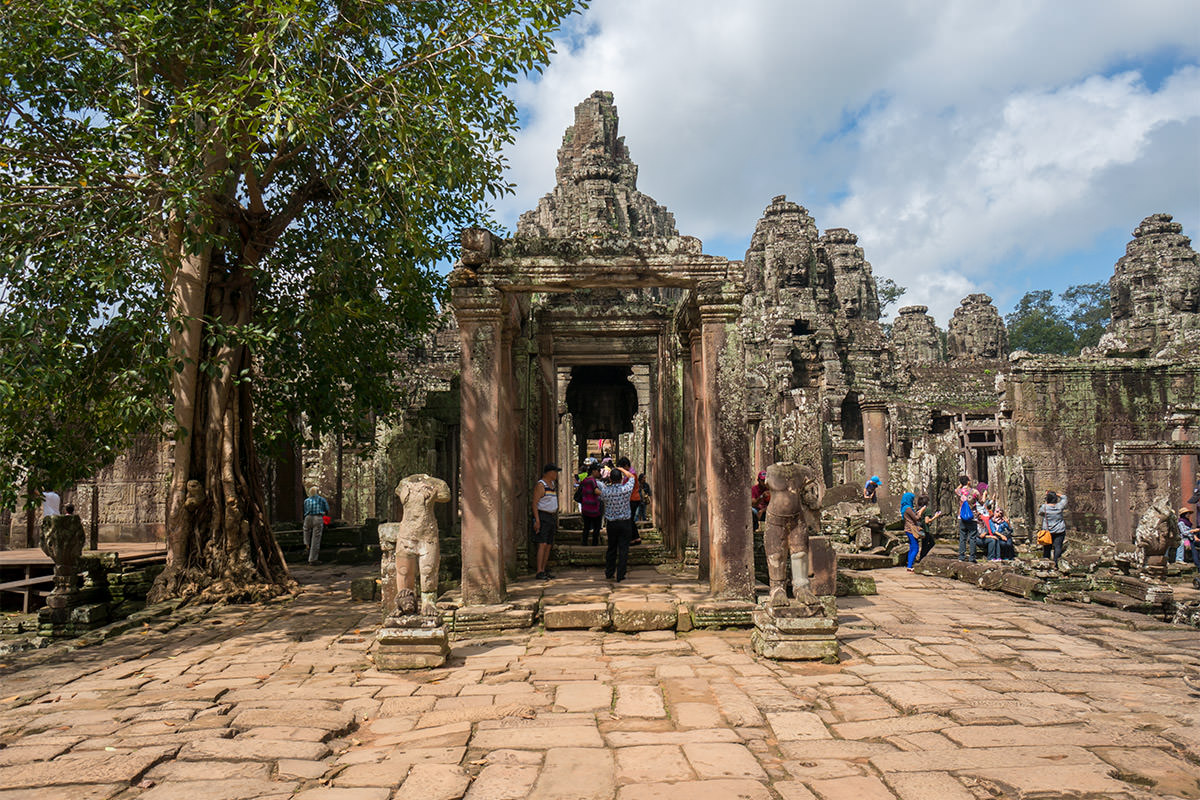 And Ta Prohm, famous for the jungle overgrowth that's taken over...
There was hardly any time at all to wander around and take photos at either stop... so I guess I'll have to get around to that tomorrow.
After a beautiful lunch at the Foreign Correspondents Club, we had an hour to freshen up at the hotel before... ELEPHANT RIDES!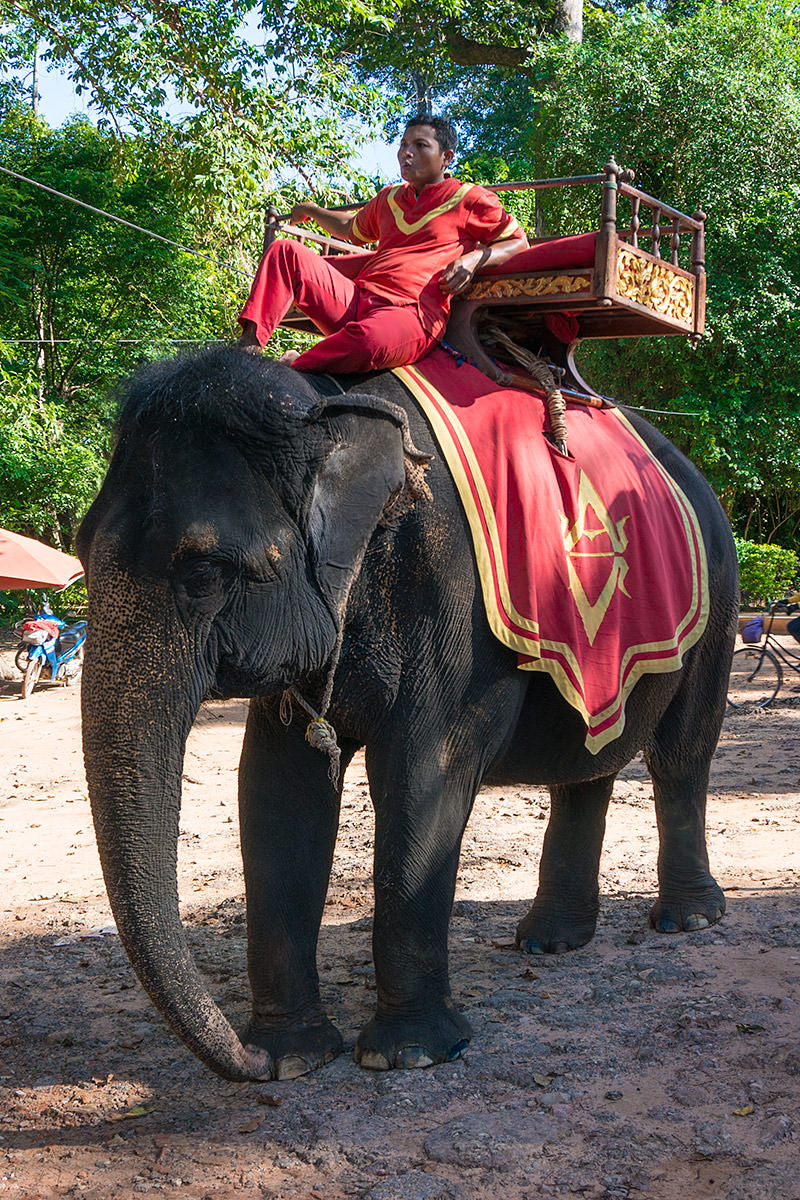 I have mixed feelings about animal slave labor, as I think the elephants should be free to wander around in the wild... but, since elephants are being hunted to the brink of extinction for their ivory, maybe this is how they're going to survive as a species? In any event, the elephants are treated very well by their "drivers." My elephant (named Chitham) was more interested in eating and pooping than anything else, but her handler never punished her for it. When she wanted to eat, she was allowed to stop and eat. Fortunately, she didn't have to stop to poop, or it would have been a very long trip...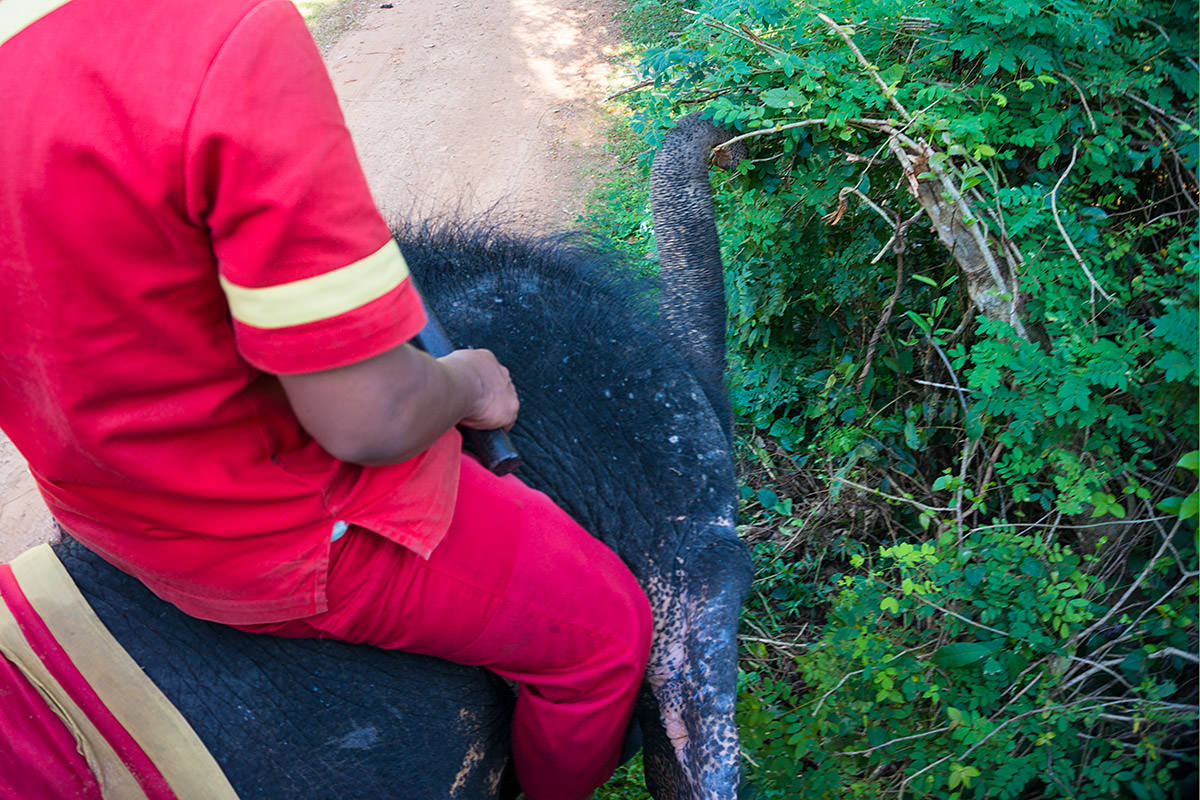 Chitham did not make for a very smooth ride, but she was an entertaining one.
On the way back to the hotel, I passed a motorcycle with five people on it. This does not break the record of six people I saw in Vietnam, but at least I managed to get a photo this time...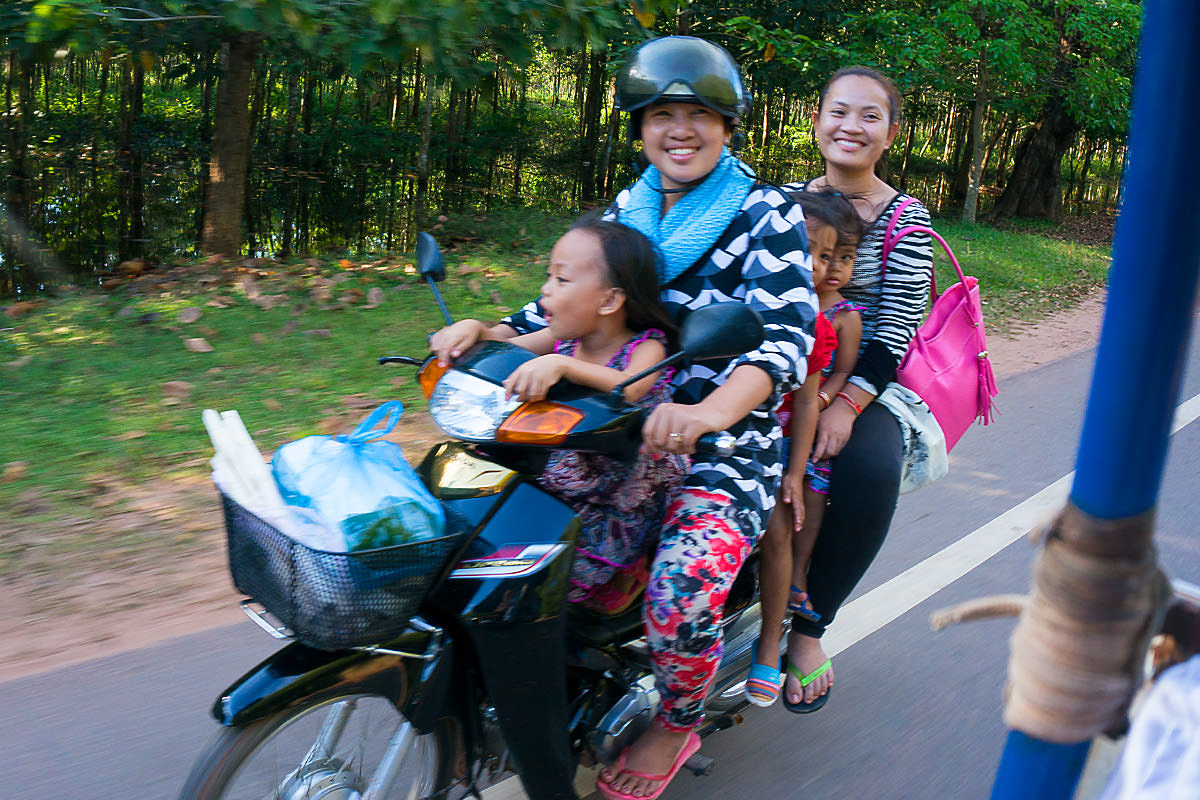 And, just like that, my Disney Travel Adventure was over.
Kinda.
They had a really nice dinner complete with music, dancing, and a slide-show presentation of the trip...
Oh... and of course they had THE DISNEY PIN OF THE DAY!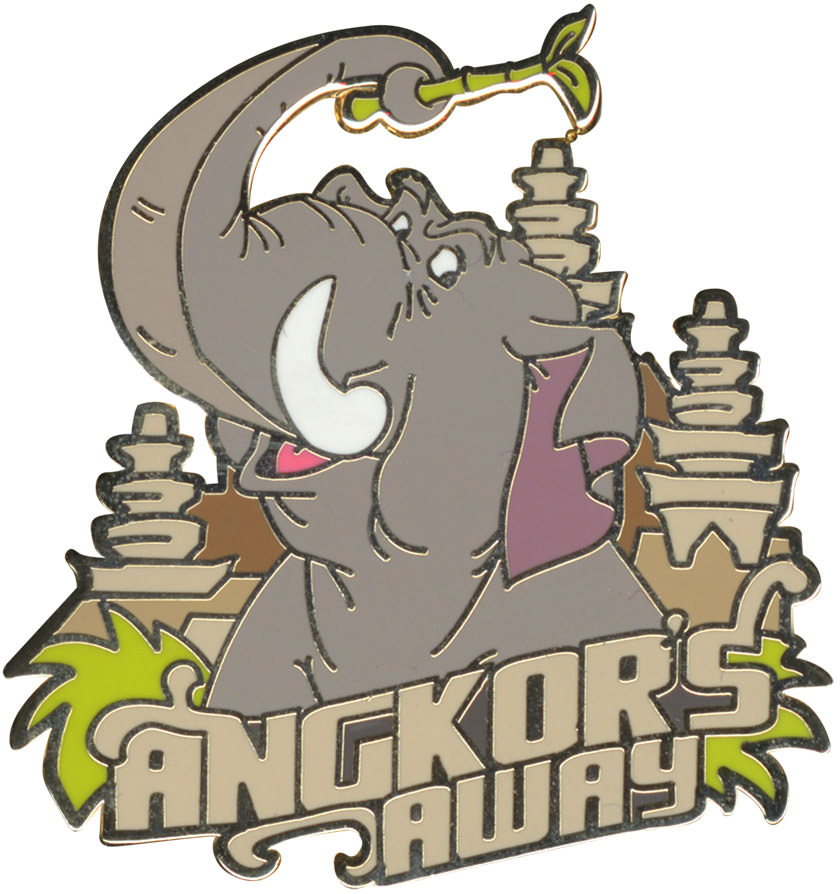 Ha! "Angkors Away!" get it?
And since tomorrow promises to be a very full day of visiting temples and seeing the sights, I'm off to bed.