I woke up underwater this morning.
Well, not really... but for a second as I awoke I thought I was underwater.
Specifically, I thought I was underwater in Fiji. And when my eyes opened I fully expected that I'd be surrounded by dolphins, which is my strongest memory from visiting there.
Alas, I wasn't in the South Pacific after all, which started my day on a depressing note. And then I noticed that the finger I stabbed a couple days ago was throbbing and the area around the wound was swollen. Oh yay, an infection. Nothing quite like going from thinking you're in Fiji... to slicing your finger back open so you can clean it out and pack it with antibiotics.
Unless it's going from thinking you're in Fiji... to slicing open your infected finger... to eating the wrong combination of foods and ending up battling diarrhea all morning...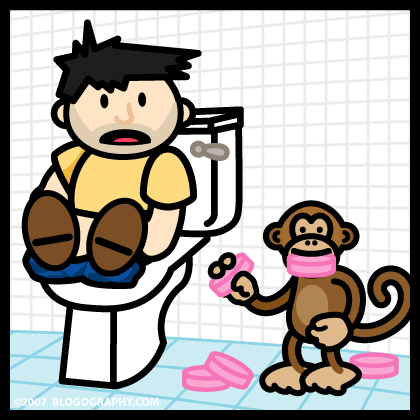 Good times. Good times.
Needless to say, my work day was severely hampered. Instead of going into work I ended up attempting to work from home all day, barely making a dent on the pile of crap I have to get done.
Now I'm exhausted and needing to get some sleep. Not willing to risk a night of insomnia-as-usual, I decided to take sleeping pills.
Fiji awaits...