Don't go getting yourself blinded by the Super Moon... because Bullet Sunday starts now...

• Animal! I've been too busy to spend much time playing it, but Animal Crossing: New Leaf was released for the Nintendo 3DS. It's pretty much the exact same game as Animal Crossing, Animal Crossing: Wild World, and Animal Crossing: City Folk. Basically you run around catching fish, hunting bugs, harvesting fruit, collecting seashells, and other tasks... all so you can earn money to buy cool stuff for you and your house. Except this time the little character you take control of is mistaken for the mayor, so you have other responsibilities as well. It's fun and all... but if you've played any of the other games in the series, you've pretty much played this one...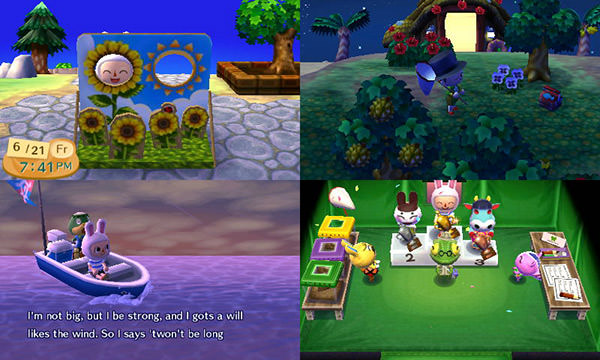 That being said, it's still an entertaining way to kill some time each day. And the 3-D effects are done very well, which makes it visually interesting as well. If you've never played Animal Crossing before, this would be a good place to start. If you have? Well, if you didn't tire of it before, you probably won't mind playing it again.

• Twikies! And so Hostess has a new owner and is going to start distributing their snack-cakes once again come mid-July. This will mean nothing to me... unless they decide to at least try to have the appearance of healthy ingredients by eliminating the LARD from their products...
A switch to vegetable oil would mean that I can start eating Ding Dongs again after 23 years of avoiding them like the plague. And it might give them a fighting chance of surviving in a slightly more health conscience world where parents are not wanting to feed their kids LARD.

• Devious! I could never get into Desperate Housewives because it didn't really go anywhere and wasn't a very entertaining ride. Now creator Marc Cherry has come up with his next television distraction... Devious Maids. The cast is really good, so I had high hopes that this time it would be worth watching...
Sadly, after watching the first episode, it seems as though it's just going to be more of the same. Somebody's been murdered and everybody has secrets. I'm guessing they're just going to dance around everything for years until the show is so senseless and boring that they get canceled and have to slop together some answers. Again. No thanks.

• Equality! Here's hoping that the highest court in the land remembers what America is all about in the weeks ahead...
If nothing else, we could finally tell the equality opponents to take their ridiculous "arguments" against freedom and just shut up already. Though the parodies of their faux pain over something that doesn't even affect them are almost too good to give up...
Yeah, definitely going to miss that.

• Shiiiiiiiiit! I don't even know what to say about this...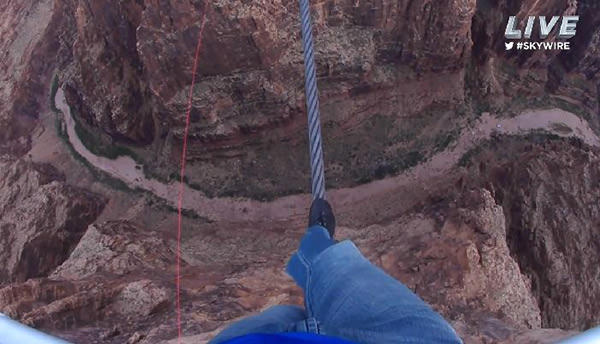 People be crazy. People be crazy.

Annnnd... it's going to be a long week.