So... I'm guessing we're a step closer to Rick "Piece of Shit" Santorum getting caught in a gay sex scandal. I mean, if you can't even be photographed next to a guy holding a pink bowling ball, you've gotta be dangerously close to having some kind of repressed gay meltdown (which is probably the most fabulous, glitter-induced meltdown you can have). The only questions remaining are A) Where will Santorum get caught putting his pink balls, and B) Will it happen before or after the Republican presidential nominee has been decided?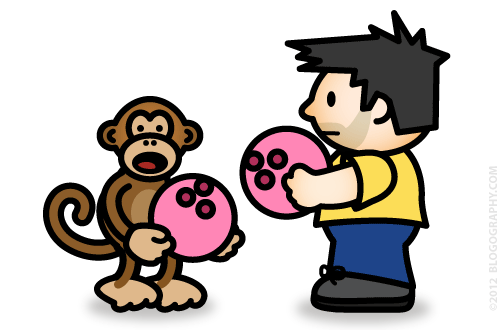 For maximum comedic effect, I'm hoping it's A) In Rush Limbaugh's mouth, and B) After he wins the presidential election.
Because I'm pretty sure that's what would make Jesus laugh.
30 DAYS DRAWING CHALLENGE: Draw Anything You'd Like...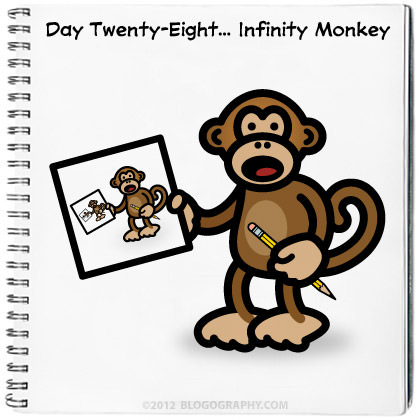 This drawing actually goes seven levels deep... even though you can only really see four of them. At one point I was going to try and animate this in a zooming endless loop, but decided my sanity couldn't handle it.