And so this happened...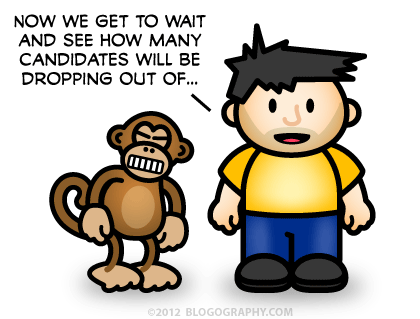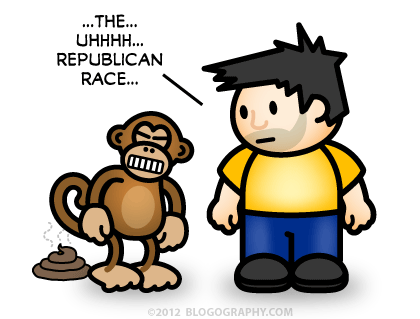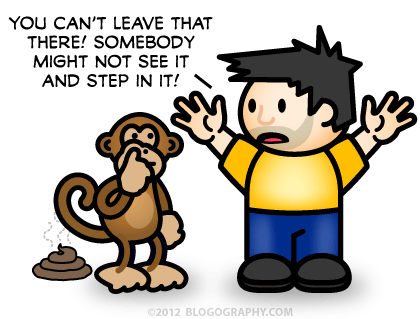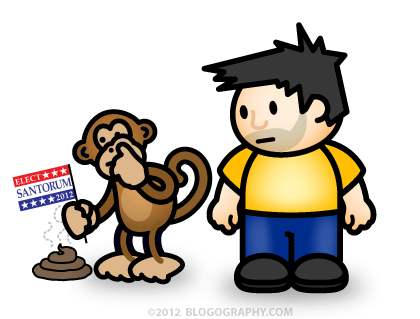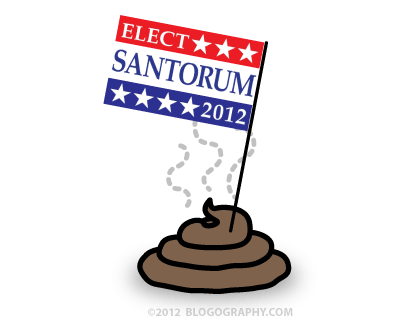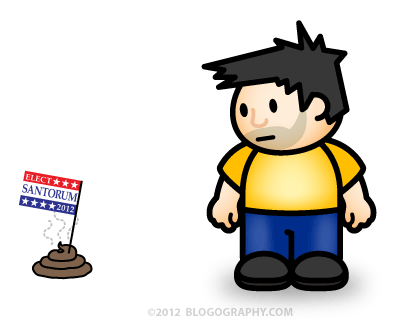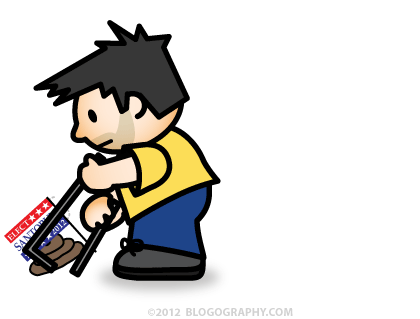 Now that Rick "Piece of Shit" Santorum has come in a pathetic fifth place after Mitt Romney, Ron Paul, Jon Huntsman, and Newt Gingrich, is it too much to hope that he drops out of the race?
Because please, Rick, please drop out of the race.
I am just done with your stupid fucked-up racist, homophobic, sexophobic, anti-woman, anti-college, anti-poor, anti-environment, anti-gay, anti-diversity, anti-American bullshit, and there's no place in this country for your disgusting hate-filled rhetoric.
Just be content that you took a big ol' dump on the USA and move on.
Then never show your face in public again. The only thing I ever want to see of you is the giant shit stain that's left once you've been scraped off the face of America and tossed in the garbage where you belong.
Oh, and before I forget... fuck you for shitting all over my country. That stain is not going to be an easy thing to get out. Even with some Oxi-Clean and a bottle of Clorox.