THE SNOWPOCALYPSE IS UPON US! SNOWMAGEDDON IS HERE! Grab that special someone and bundle up tight, because Bullet Sunday starts now...

• Depp! People can say what they like, but nobody in cinema amazes me like Johnny Depp. The guy is absolutely talented... absolutely fearless... and absolutely brilliant. He can disappear into a role unlike anybody else, and owns any character he takes on. And this time it's yet another Tim Burton collaboration where he will be playing Barnabas Collins in the movie adaptation of Dark Shadows. This one image that's been released is enough to make me want to see this movie...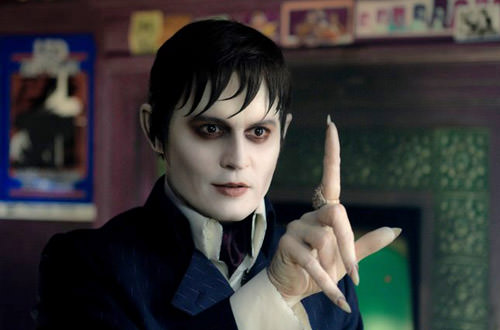 Just like it only took one image for me to want to see these movies...
I'll be the first to admit that not every film Johnny Depp signs onto ends up being great. But his performances are always interesting. It's hard to ask for anything more than that, so I'm always looking forward to his next performance.

• Sniffle! I tend to look at everything as a learning experience. Even having a cold. This time around I learned about a new tissue... COOL TOUCH KLEENEX...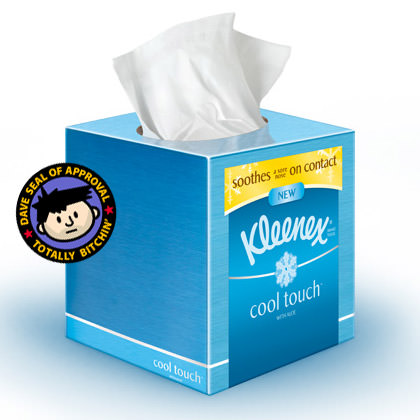 It is awesome on a sore nose because it is, in fact, cool to the touch. And it feels great on your nose. I think it must be some kind of scent-free menthol-like substance that is body-heat activated. Or not. But however they make it happen, it's a pretty sweet advance in tissue technology, and the only tissue I'll be buying from now on.

• Must-See TV! I have to say, I am loving the new FOX television series The Finder, and that was totally unexpected given that it's a spin-off of Bones, which is a show I can't stand...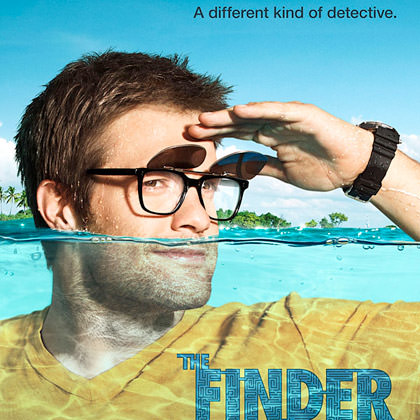 I could tell you what a terrific, quirky character Walter "The Finder" Sherman is (played by Geoff Stults) and how entertaining the stories are, but all I really need to say is that it has Michael Clarke Duncan in it. If you're looking for something a little different to watch this winter, this show may be worth a look. You can catch the last couple episodes streaming on the official FOX site.

• Netflix Streaming Movie of the Month! Lately I've been on a foreign movie binge and discovering some real gems. The latest is a wonderful French film called The Grocer's Son now streaming on Netflix...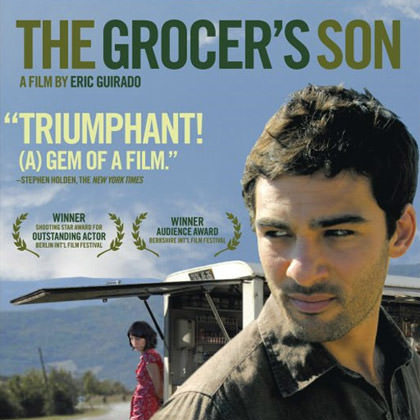 After his father has a heart attack, a guy living in Paris returns to his family home in the countryside to help his mother with their store. His job is to drive a grocery van to small villages and remote homes so that the elderly people there can buy foodstuffs. After a while he begins to form a bond with his customers and his outlook on life starts to change. If you're looking for some "comfort cinema" this sweet story is worth watching.

• Netflix Streaming TV Series of the Month! The contemporary re-imagining of Sherlock Holmes by Steven Moffat and the BBC is currently streaming on Netflix. It is beyond brilliant, and I highly recommend giving it a look if you haven't already...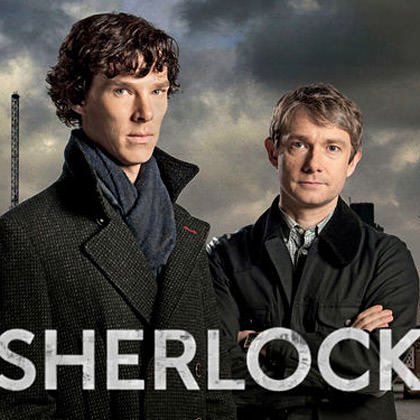 Like most shows from across the pond, Sherlock has stories, acting, and production values that are leagues above what typically passes for American television. Probably because each series only has three episodes. They put all their good ideas into small number of shows rather than trying to stretch everything out over 22 episodes like they do here.

• Cinematic Anticipation! There's been a movie hovering on the horizon that has me pretty excited. Now Robot and Frank has been unleashed at Sundance and the reviews have been pretty great...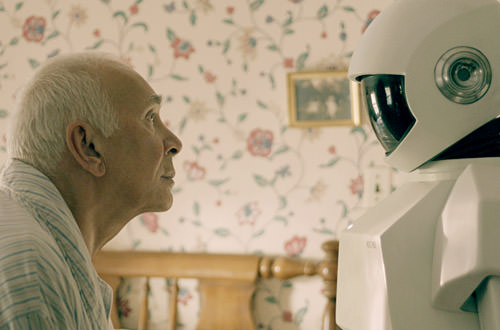 I mean, come on, it's got Frank Langella playing a retired cat burglar who is given a robot to help around the house. But Frank discovers a much more interesting use for his robot pal... crime. As a premise, it doesn't get much better than that!

Annnnnd... scene. I need toast and jam.