Not the best day.
And yet, I should probably be grateful because it wasn't the worst day either.
It was just long and busy and difficult and ended too soon for me to get caught up on the mountains of work that never seems to go away. This puts me in the odd position of wishing that a long, never-ending day was even longer. Which is wholly depressing and surprisingly encouraging at the same time.
I leave on vacation in a couple weeks, so at least there's that to keep me going...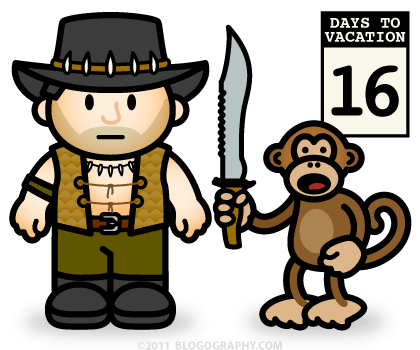 Though, given the absolutely heinous exchange rate for the near-worthless US Dollar, I may have to declare bankruptcy by the time I get back. So even vacation is not exactly the drama-free escape I was hoping for.
Is anything ever?