I can't believe it's the two-hundred-and-twenty-seventh episode of Bullet Sunday! That's like 60% of a full year's worth!

• Needle! Today is the 50th anniversary of the ground-breaking for Seattle's Space Needle. Originally created for the 1962 "Century 21 World's Fair," it quickly became a symbol of the city (if not the entire Pacific Northwest). What I love about the structure is that it doesn't look dated despite its classic 1960's styling. On top of that, it's a beautiful cornerstone of the Seattle skyline and a cool tourist attraction...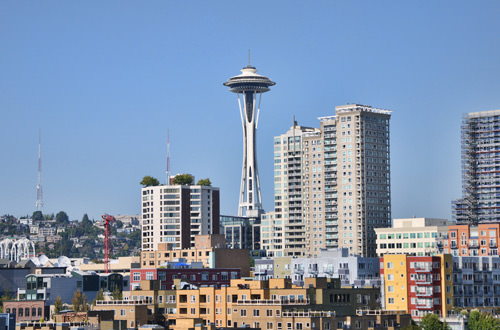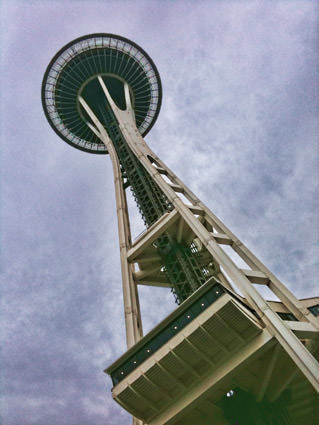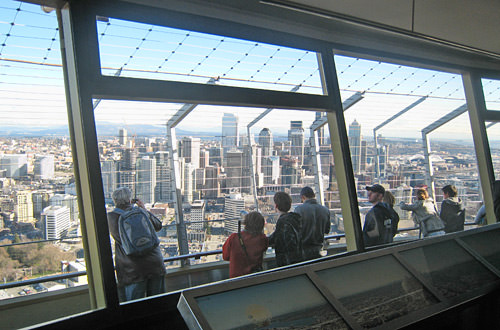 I've visited dozens of times, and the view from the top still takes my breath away. If you'd like to read more about the history of Seattle's landmark, there's a nice wrap-up at Wikipedia.

• Happy! What's kind of a mash-up between Friends and Coupling but somehow manages to be uniquely hilarious television in its own right? It's Happy Endings! I have to admit, I thought the whole "group-of-six-friends-half-girls-half-boys" sitcom concept had been played into the ground (usually to horrible effect). But I was dead wrong. Happy Endings is funny, funny, stuff. The premiere episode is available for FREE on iTunes and well-worth your time to check out...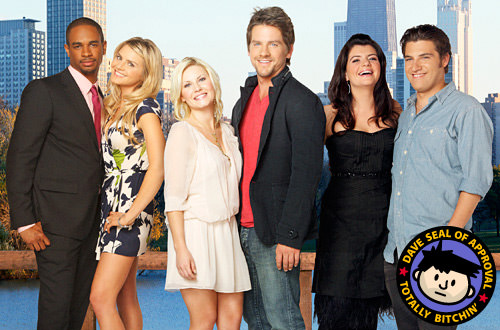 • Proof? On the other end of the spectrum... the new television drama Body of Proof is just so bad. Dana Delany is great as a surgeon-turned-medical-examiner, but just about every other character on the show is total crap. The writing is so lame that it's almost comical. It's as if they set out to make everybody be intentionally annoying and unwatchable. I was hoping for another Quincy, M.E. but got Cliched B.S. instead...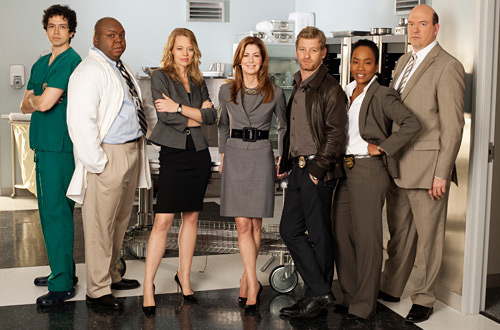 • Collectorz. If you're a Macintosh whore who wants to enter your comic book collection in a computer database, you're pretty much screwed. Years ago I used a program called "ComicBase" which was originally created for Macs, but then they switched to Windows and dropped development for the Mac version (nice!). Over the years there's been a few new programs for Mac, but they haven't been very feature-rich. Enter "Comic Collector for Mac OS X" which is coming May 17th. It looks fairly complete and very affordable ($29.95 or $49.95 for a "pro" version)...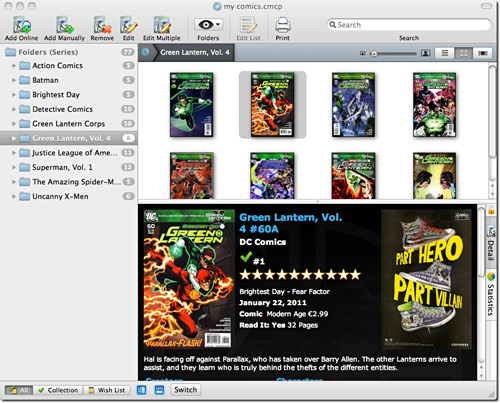 It pulls data and cover images off their web server, and allows for quick and easy barcode entry. In anticipation of its release, I've been using a trial membership for their companion "cloud" service: "Comic Book Collector Connect." It's a little cumbersome for adding comics, but still very cool. What's sweet about this company is that even if their OS X software sucks, I can still use the online Connect service to index my collection (unlimited access and database size for $19.95 a year!). If you're a fellow Mac whore with a comic book collection, check it out.

• AirPrint. One of the more serious omissions from iOS devices (iPhone, iPad, etc.) was printing. Apple finally addressed this a while back with a technology they call AirPrint. The problem is that this "feature" is half-baked at best. First you either have to buy an AirPrint-Enabled printer or find a 3rd party solution which makes your non-Airport printer be recognized by the iOS. And then the fun begins... figuring out which apps can actually print worth a crap. Most don't. Apple's "Photos" app, for example, doesn't allow you to fill the page with your photo when you print it. Instead, it prints a tiny image in the middle of the page. Other apps print okay, but the lack of control over orientation, scale, and placement is a serious detriment. Only apps which are specifically designed for printing (like Pages, Numbers, and Keynote) seem to produce expected results. This is kind of embarrassing for Apple. Usually they don't release something until it's polished and functional, and AirPrint isn't there yet. Still... it is a promising glimpse of the functionality that devices like these will need in a "post PC world."

Annnnnd... now it's time for the new Burn Notice movie... The Fall of Sam Axe! As a huge fan of Bruce Campbell, it's must-see TV.