I woke up at 4:30 this morning because I had work that needed to get done. It was an unavoidable consequence of all the technical difficulties that plagued me yesterday. Needless to say, it made for a very long day today.
Now that it's over and it's pushing midnight, all I want to do is sleep.
Or maybe write a blog entry.
Nah, I wanna sleep...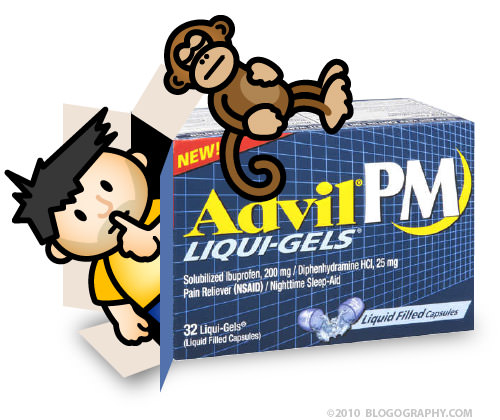 So if you will excuse me, I am going to crawl into a box of Advil PM and pass out now.