This morning the Washington State House and Senate ended their "special session" to balance the state's budget. They did this by passing a package of tax hikes and spending cuts, which kind of makes sense given that we don't want to end up on the verge of bankruptcy like California. Nobody likes more taxes and less spending, but you do what you have to do to make things work, Right? I can live with that.
Except...
While I may be open to sucking it up and paying a little more in taxes so that critical services and functions will continue in my home state, I do insist that the new taxes MAKE SOME FUCKING SENSE IF I HAVE TO FUCKING PAY THEM!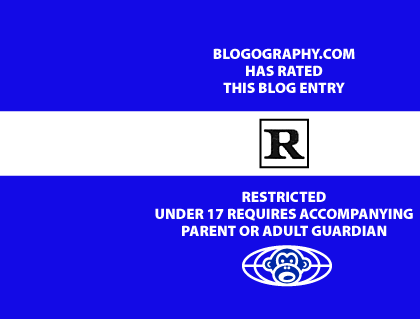 If you're not afraid of the word "fuck" and aren't bothered by mindless ranting, then feel free to proceed...

A major source of the new taxes are on bottled water, tobacco products, pop, candy, gum, and beer. I don't pretend to understand exactly what's going on with all this (exactly as our government wants it) but I'll do my best to comment anyway. From what I can tell, these taxes are on things that are supposedly "bad" for you or "luxuries"...
Bottled Water. Water isn't bad for you, but those plastic bottles are bad for the environment and taking up space in our landfills. From that perspective, I guess taxing bottled water isn't such a bad thing. Maybe it will encourage people to buy water filters and re-use plastic bottles and stuff? But here's my problem... when did water become a "luxury" item? The classification is categorically absurd. I stopped drinking tap-water because it tastes like chemicals and contains fluoride (which is toxic and has been linked to a number of heinous health problems). WHERE'S THE FUCKING SENSE IN RAISING TAXES ON

DRINKING WATER

WHEN YOU ARE POISONING THE FREELY AVAILABLE ALTERNATIVE? Answer: THERE IS NO SENSE IN IT, YOU FUCKING DUMBASS POLITICIANS!! And heaven help you if you don't have drinkable water where you live.
Tobacco Products. I think we can all agree that society would be a lot healthier if tobacco products were eliminated. Cigarettes, cigars, chew, snuff, whatever... it's all bad for you. But here's the thing, tobacco products are already taxed to death. Washington currently has the third-highest tax on tobacco in the entire country. And since the tax on a pack of cigarettes is already in excess of $2.00, it raises the question: exactly how much of our state's spending are smokers expected to bear? Because of massive anti-smoking campaigns, education, location limits, and (a-ha!) huge taxes, the number of people using tobacco is decreasing every year, yet Washington seems intent on maintaining the amount of money they get from smokers. WHERE'S THE FUCKING SENSE IN HEAPING A MASSIVE TAX BURDEN ON AN ALREADY OVER-TAXED SEGMENT OF OUR RESIDENTS? Answer: THERE IS NO SENSE IN IT, YOU FUCKING DUMBASS POLITICIANS!! If you smoke, there's now a much bigger reason than your health to quit.
Pop/Soda. In all honesty, I am of the opinion that any product using high fructose corn syrup deserves more taxes. High fructose corn syrup is pure evil in liquid form but, because of massive government corn farm subsidies, it's used in absolutely everything because it's cheaper than real sugar. And there's the problem. The government GIVES our tax money away to make an unhealthy ingredient cheaper, but then turns around and COLLECTS the money on the back-end... thus fucking over consumers twice. Well, whatever, because deadly high fructose corn syrup needs to be more expensive so real sugar can compete... except real sugar is taxed in pop just the same (even though few use it because subsidized HFCS has been made so cheap). WHERE'S THE FUCKING SENSE IN COLLECTING MORE TAXES ON SOMETHING YOU'VE ALREADY SUBSIDIZED WITH TAX DOLLARS? Answer: THERE IS NO SENSE IN IT, YOU FUCKING DUMBASS POLITICIANS!! Apparently corn has fucking GOD-LIKE POWER to make our government STUPID.
Candy & Gum. And here's where I really lose it, because this is the stupidest tax of all. NOT because I feel that "luxury" foods like candy shouldn't be taxed... but because candy shouldn't be singled out as a "luxury" food in an arena which is overflowing with foods that aren't good for you when eaten in excess. For example, a Reese's Peanut Butter Cup is now taxable... but a Twinkie is not. A box of Milk Duds is now taxable... but a can of frosting is not. A box of DOTS is now taxable, but an entire bag of sugar to make your own candy is not. In other words, the candy industry has to take a bullet as being something "bad" for you, when foods that are just as "bad" (or even worse) escape unscathed. To put it in still other words, the entire candy industry just got fucked. Hard. To say nothing of the fact that MEAT, which Americans eat waaayyyy in excess of what could be considered "healthy" is still tax free. WHERE'S THE FUCKING SENSE IN DRAWING LINES ON TAXATION WHERE LINES DON'T EXIST? Answer: THERE IS NO SENSE IN IT, YOU FUCKING DUMBASS POLITICIANS!! Candy is far less "bad" for you than eating lard, but guess which one gets taxed? For your answer, ask which one is supported by the Beef lobby buying off your politicians.
Beer. NNNOOOOOOoooooo!! WHERE'S THE FUCKING SENSE IN TAXING BEER, WHEN IT'S BEER THAT'S HELPING PEOPLE COPE WITH GOVERNMENT STUPIDITY? Answer: THERE IS NO SENSE IN IT, YOU FUCKING DUMBASS POLITICIANS!! Micro-brews are exempt from new taxes, but that's of little consolation if your beer of choice is Miller or Stella or Corona or whatever. Lovely that your personal beer preference is enough to get you fucked or unfucked by this new law... so much for freedom of choice in America!
Look, I know that my genius-level IQ means that I tend to see things more clearly than a lot of people. But surely I am not the only person who looks at the Washington State government and wonders WHAT THE FUCK?!? None... NONE... of these tax hikes make any sense at all. You can dress it up as a "luxury tax" or a "sin tax" or whatever the fuck you want to call it, but the end result is that these have all been levied unfairly. Poison the water, but tax clean drinking water. Tax the most taxed products ever because less people are using them. Subsidize something bad for your health to make it cheaper, then tax people to buy it after the healthier competition has been slaughtered. Add taxes to a candy that has a cookie in it, but don't tax a cookie that has candies on it. THEN tax a beverage that makes all the other stupid shit bearable.
Again, I understand the need for taxes to help pay for the services we all enjoy... I'm not debating that.
But taxes need to MAKE SOME FUCKING SENSE for me to support them. When lawmakers just pass bullshit taxes because they're too fucking lazy to find logical solutions to balance the budget, it just tells me that these politicians need to get the fuck out of office to make room for creative thinkers who won't tax first, then think later.
And elections are just around the corner...