Posted on January 1st, 2015

Happiest of New Years to you!
When it comes to New Year's resolutions, I'm pretty boring because I have the exact same New Year's resolutions every year. The same five goals going on for heaven only knows how long. This year is no different, so here we go...
Try a Pop-Tart flavor I've never had before

. DONE! 2014 was Pop-Tart's 50th birthday, so I tried both the Chocolate Vanilla Créme (delicious) and Milk Chocolate Graham (not so delicious). I also tracked down Red Velvet (not bad at all) and got in on "Spookylicious" when it was released for Halloween (meh).

Travel somewhere I've never been before

. DONE! Finally fulfilled my lifetime dream of visiting Africa when I went to Mana Pools, Hwange National Park, and Victoria Falls in Zimbabwe (after a stop in Johannesburg, South Africa). Also managed to visit Glasgow, Scotland and Nice, France.

Visit a Hard Rock Cafe I haven't seen before

. DONE! In the Spring I went on a Hard Rock run through Europe and checked off Glasgow, Florence, and Nice. Then made it to the new Hard Rock Hotel in Palm Springs, followed by a visit to the Casino property in Northfield Park. Also visited the relocated cafe in Pigeon Forge, the new cafe in Johannesburg, and rounded out the year with the Mall of America and Sioux City properties.

Drink a beer I've never drank before

. DONE! Tried a Trappistes Rochefort (Belgian) while in Nice. I had an excellent pint of Scottish ale while I was in Glasgow, but can't remember the name to save my life. I had some kind of South African microbrew that I didn't care for at all, but fell in love with Zambezi Lager, which was a refreshing oasis in the African heat.

Get another Apple product

. DONE! Finally bit the bullet and got a 11-inch MacBook Air for travel. Also got an iPhone 6, which I have mixed feelings about. The larger display is nice, but the larger size is definitely not.
I should probably add "keep blogging" on there somewhere, but that's pretty much a given at this point.
And what am I looking forward to in 2015?

• Travel! It's going to be really difficult to top Africa, so I'm not even going to try. Where that leaves me for my Fall vacation I have no idea. Maybe if I try something a little less ambitious this year I'll be able to afford a trip to Antarctica or India next year?

• Movies! Well, new Star Wars: Episode VII is obviously topping my list of films I want to see this year. And lest we forget, Avengers: Age of Ultron and Ant Man are dropping in 2015 as well. And then there's the long delayed Jupiter Ascending that probably won't live up to my expectations, but I'm wanting to see it anyway. I don't know how to feel about Terminator: Genisys, but am onboard with Jurassic World. Also on my radar... Kingsman: The Secret Service, Mission Impossible 5, Ted 2, and Seventh Son. And then there's The Fantastic Four. Sony's already screwed up the property twice, so I'm holding out little hope that third time will be a charm... but who knows?

• Music! Topping my most anticipated list would be Macintosh Braun's Arcadia, which has been teased for far too long. Interested in seeing what Imagine Dragons come up with for Smoke + Mirrors. Rumor has it Duran Duran, Drake, and Garbage are going to released something this year, which would be welcome. As would a new album by Slayer, but talk seems to have died down as of late. Lastly, Ludacris is going to be dropping Ludaversal this year after a five year wait... definitely looking forward to that. Meanwhile, rumors that Depeche Mode were heading to the studio this year turned out to be false, which is sad because I so want them to redeem themselves to me after their disappointing past two releases. And finally, from the Hope Springs Eternal Dept., please, please, please, let Tom Bailey make a new album this year. His set of Thompson Twin calssics on the Retro Futura Tour was so mind-blowing that I'm dying for new material.

• Fiction! One of the definite highlights of the past four years has been working on THRICE Fiction. I can honestly say that neither RW nor I had any idea what this would become when it started, and we're so very grateful for the successes we've had. None of which wouldn't have been possible with the wonderful writers and artists who contribute to each issue. Big plans are afoot for 2015, and I couldn't be more excited for where we're headed. As always, you can download every issue for FREE on our website.

• Apple! Please oh please let this be the year we get Apple TV.

• Ink! Last year I got two new tattoos. This year will probably be the same. I am hoping to finally find time to get my upper-right arm worked on this year, as that's been a long time coming.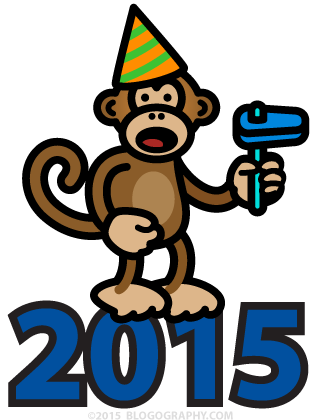 As always, wishing everybody only good things in 2015. Something tells me this is going to be another year to struggle for me, but hopefully not as awful as most of 2014 was.
Posted on September 18th, 2011

It's my last Bullet Sunday before vacation! I'd be happy about that, but there's just such an obscene amount of stuff that has to be done before I leave. Guess this is going to be a short one.

• Impostor. The number of people getting their Facebook and Twitter accounts hacked is reaching epic proportions. Today there was a run on Twitter, where SEVEN people I follow got hacked and are now sending me spam.
Sooooo... if you are sent link FROM ANYONE... EVEN PEOPLE YOU KNOW... where you get a login page, DON'T TRUST IT! Always question these pages. Because while they may look authentic...
All too often they are not. See that extra "j" in there?


• Doom. The bees are attacking, tons of space junk are falling from the sky, and beavers are going to inherit the earth... but the good news is that Pop Tarts keeps coming up with new flavors, which has allowed me to finally fulfill my annual New Years resolutions!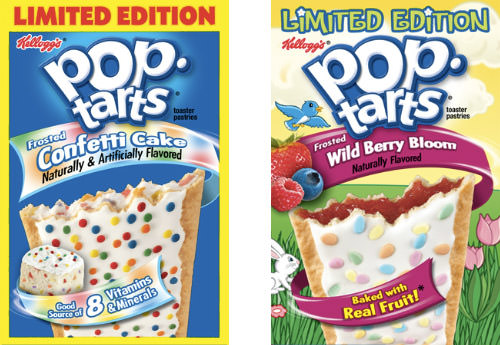 Try a Pop-Tart flavor I've never had before

. DONE! I've now tried "Confetti Cake" and "Wild Berry Bloom" flavors!

Travel somewhere I've never been before

. DONE! Along with my upcoming trip to Australia, this year I finally got to visit Málaga and Marbella in Spain.

Visit a Hard Rock Cafe I haven't seen before

. DONE! Visited the new cafe in Venice, Italy; Honolulu, Hawaii; and Marbella, Spain. More (hopefully) to come.

Drink a beer I've never drank before

. DONE! This is an easy one, because I try lots of new beers each year. My favorite so far? The beer coming from Odin Brewing Co. in Seattle. It's not the best I've ever had, but it's good and it's different. Their "Freya's Gold" is a "Kolsch Style Ale" I can live with, which has not been true for every other one I've tasted outside of Cologne, Germany.

Get another Apple product

. DONE! iPad2.
Here's hoping next year is as adventurous and delicious as 2011!

• Emmy. I'm pretty sick of crappy awards shows... especially award shows like The Emmys which get it all wrong more often than not. This year, of the major nominations given, here's my take...
✖ Directing for a Comedy Series: (should be) Pamela Fryman How I Met Your Mother.
✖ Lead Actress In A Comedy Series: (should be) Martha Plimpton from Raising Hope.
★ Lead Actor In A Comedy Series: Jim Parsons from The Big Bang Theory.
✖ Supporting Actress In A Comedy Series: (should be) Betty White from Hot in Cleveland.
✖ Supporting Actor In A Comedy Series: (should be) Eric Stonestreet from Modern Family.
★ Comedy Series: Modern Family.
★ Directing for a Drama Series: Martin Scorsese from Boardwalk Empire.
✖ Lead Actress In A Drama Series: (should be) Kathy Bates from Harry's Law.
✖ Lead Actor In A Drama Series: (should be) Timothy Olyphant from Justified.
★ Supporting Actress In A Drama Series: Margo Martindale from Justified.
★ Supporting Actor In A Drama Series: Peter Dinklage from Game of Thrones.
✖ Drama Series: (should be) Game of Thrones.
★ Variety, Music Or Comedy Series: The Daily Show.
✖ Reality-Competition Program: (should be) Project Runway.
Of course, the real problem is that they can't even get the nominations right (best comedy should have been Raising Hope, for example). But it is what it is, and everybody's entitled to their opinion. Even if it's wrong.

And now... back to packing my suitcase. That'll be big fun.
Posted on January 1st, 2010

Last year I made five new year resolutions for 2009. I accomplished them all by February 9th.
Perhaps I set my sights too low. More likely I was just trying to be realistic in my goals. But whatever the case, after I fulfilled my resolutions I pretty much coasted for eleven months. Mission accomplished! This year I'm not going to let myself off so easy. Instead of giving myself a list of fixed goals that can be checked off, I'm instead going to commit to more general goals that don't have a finish line I can cross. Things that keep me growing and learning.
Like figuring out how to make the world's best grilled cheese sandwich.
Hey, there's always room for improvement... even when you've got a spectacular recipe already under your belt.
Superior cheeses come along.
Tastier breads.
Improved grilling technology.
All you can really do is create the world's best grilled cheese sandwich for the moment and move on to the next one. Sure that's a lot of cheese, but it's the journey (endless grilled cheese sandwiches)... not the destination (heart failure from high cholesterol levels)... that's important here.
Time to cut the cheese.