I've been thinking a lot about pie recently.
It all started when I went through the McDonald's drive-thru last week and wanted something to eat with my French fries. As I read through the menu looking for non-meat options, I landed on the McDonald's apple pie and felt my heart sink. McDonalds' apple pie sucks ass. Compared to my grandmother's apple pie, all apple pies suck ass... but McDonald's is a new low in apple pie suckage. Especially since they switched to their awful "baked" pies in 1992. Prior to that, their pies at least had the benefit of a crispy goodness that can only come from deep-fat-frying.
I ended up getting a OREO Cookie McFlurry with my fries because I just couldn't handle the disappointment.
But my longing for deep-fried fast-food pie has lingered.
Mostly because I know that most foreign countries have McDonalds that serve fried pies. I've had fried McPie in Hong Kong, France, Italy, Japan, Ireland, Spain, and other countries too. Never mind that McDonalds was Made in America, foreign countries get the good pie.
Why Americans suffer in silence.
BUT I CAN BE SILENT NO MORE! I WANT FRIED McPIE BACK IN AMERICA!!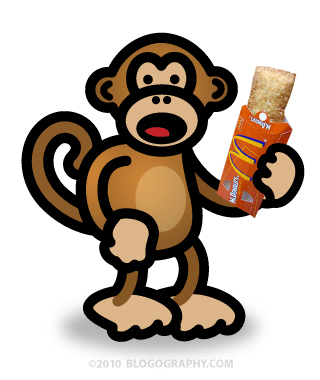 I don't care about health care reform or tax spending or national debt or any of that long-term crap anymore. All I care about is fried McPies for the American people NOW.
I realize that McDonald's probably started baking their pies out of some kind of misguided attempt to create something healthier to eat... but people don't go to McDonalds to eat healthy, and they certainly don't order pie for the health benefits. So let's cut all the pretentious bullshit and people what they want.
McDonalds owes us that much.
McDonalds owes us fried McPie.