I see you've tuned in to the same Bat-Channel at the same Bat-Time, because an all new Bullet Sunday starts... now...

• Printing Errors. I've designed nearly a dozen books and I've made my share of mistakes along the way. But one thing I've never done is run text into the gutter. And yet Marvel's "The Art of the Movie" books excel at it. Including Marvel's Avengers: Endgame, The Art of the Movie which was released last week...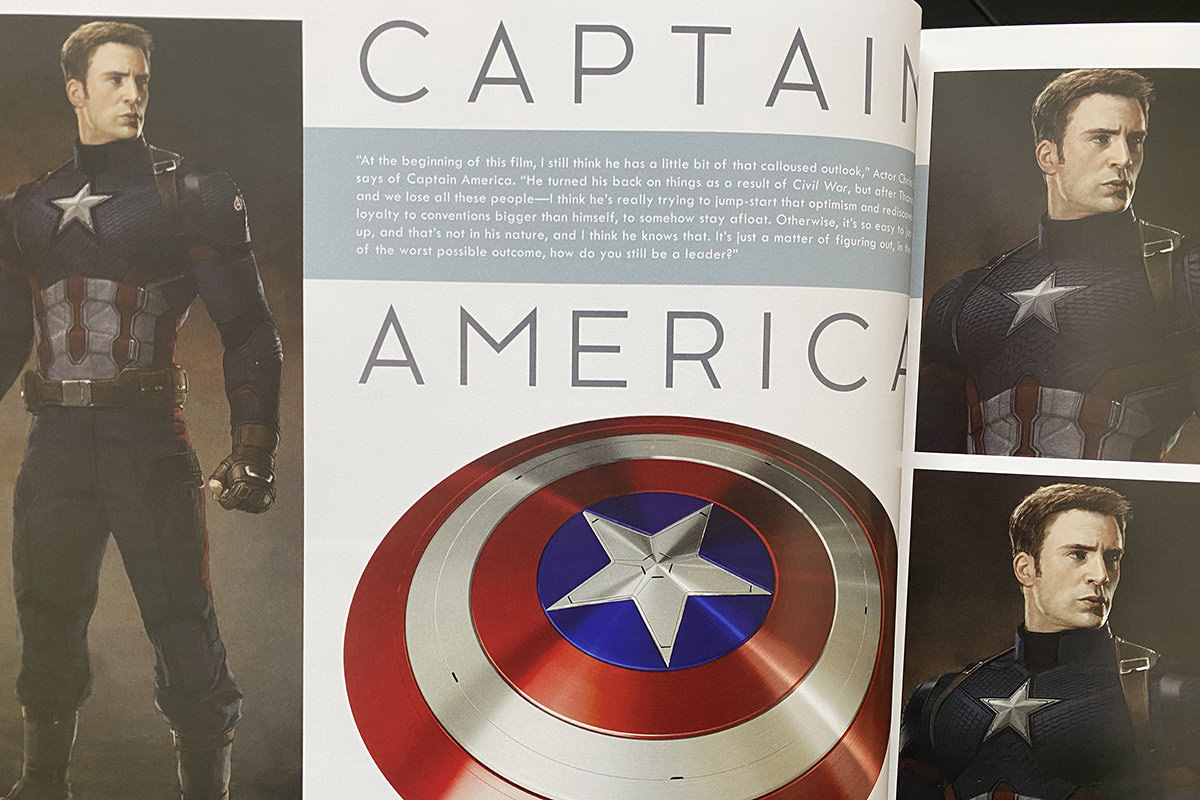 It shocks me every damn time. How are you supposed to read this shit? Even if you tip up the opposite side at a 90° angle, it's tough...
I guess you're supposed to break the binding and pound it flat? This is infuriating. These are not cheap books.

• Thanksgiving Art. Artist Hannah Rothstein created Thanksgiving dinner plates as imagined by various artists in 2014 (and a second helping in 2015). The results are pretty great...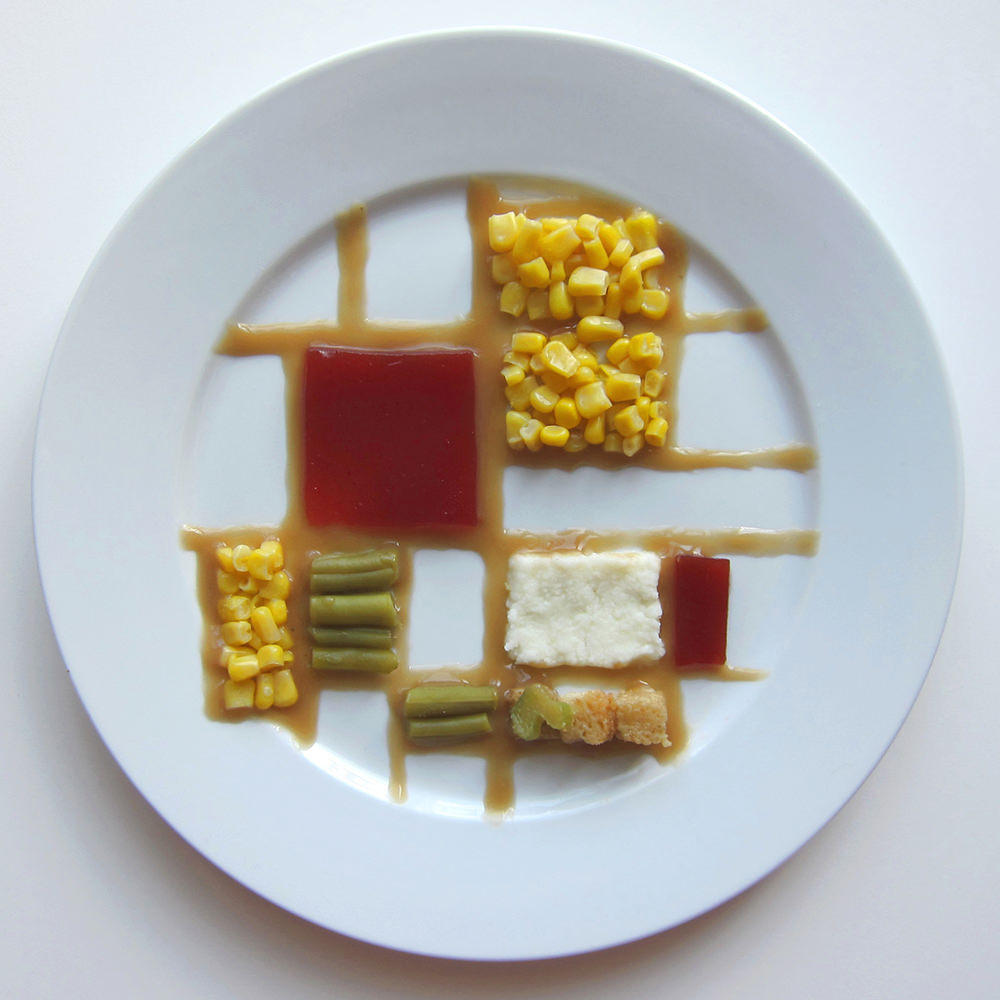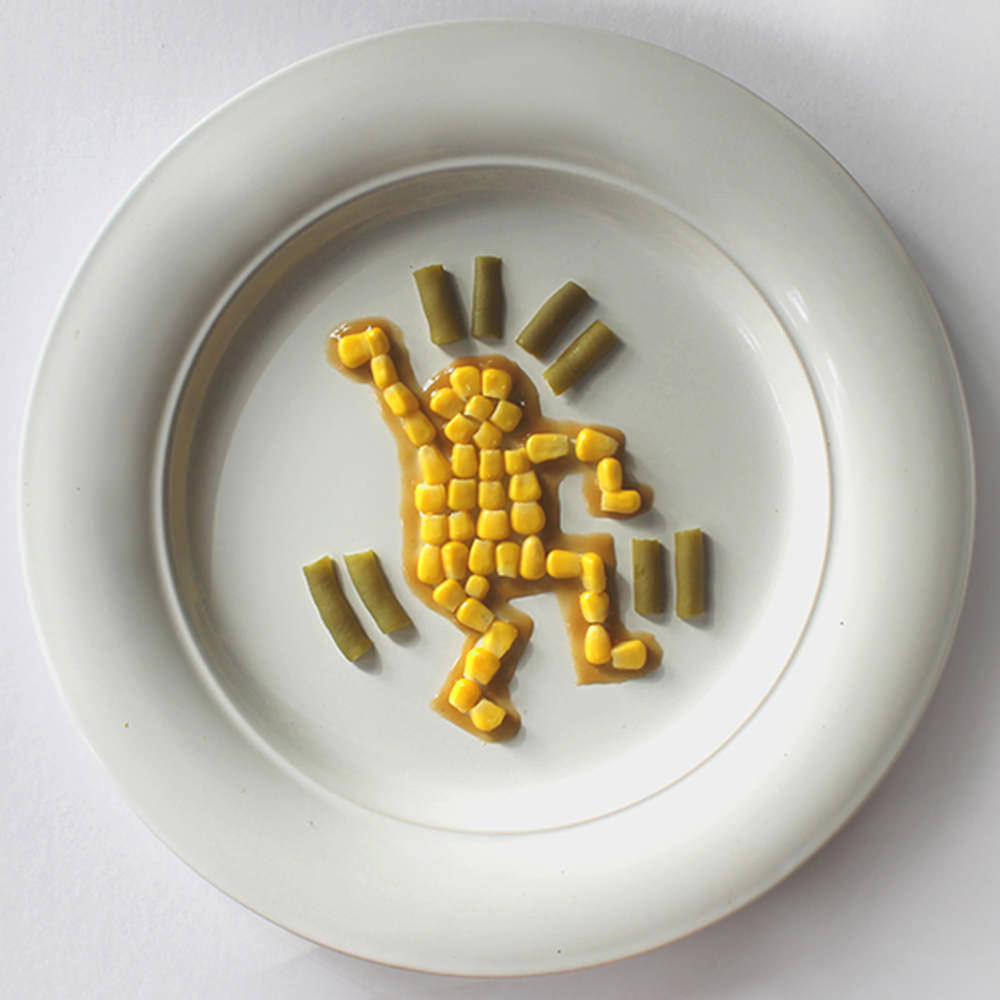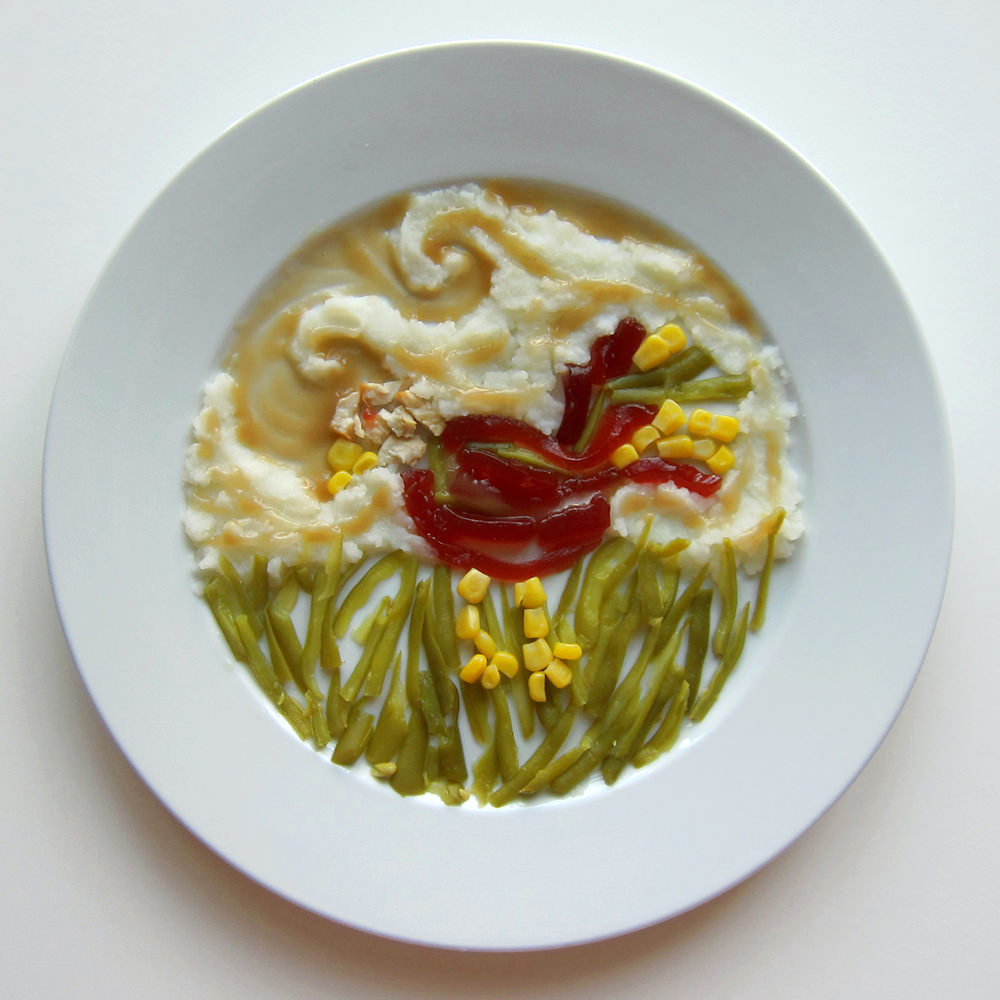 To see all of her photos, be sure to check out her website.

• Nippon Bunka. When I saw that the latest season of Queer Eye was in Japan, I was curious to see how it was going to work... but didn't tune in right away. And when I finally decided to take a look, I was surprised at how some of the language came rushing back to me. Then mortified because there were a lot of cringeworthy moments. They obviously didn't take the time to learn anything about Japanese culture, and I finally had to stop watching half-way through the third episode. I just couldn't take it any more. The show was highly disrespectful of how Japanese culture works, and how people there have a mindset to fit into society for the benefit of the greater harmony. It is essentially Americans invading these people's homes, trouncing over everything they believe, and telling them how much better there lives would be if they were more American. Then likely not realizing that politeness would preclude the Fab-Five being told if the Japanese person in question was uncomfortable or didn't want to go along with what was being dumped on them. It was just too awful. Then I read this article and see it went even deeper than I realized. Quite a step backwards from the shows that came before.

• Not Cats. There is absolutely NO condition under which I want to see this movie. If I am in a coma... and you visit me... and this is playing on the television... CHANGE THE CHANNEL! Good Lord what a heinous CGI abomination. I mean, yeah, I wasn't interested in the Broadway musical either... but at least THAT I understood. This CGI weirdness is absurd, and I would have rather they had this amazing cast just dress up like they did at the theater performances. THAT I would have probably watched. When it came to HBO or Netflix or whatever. But this?!?
No thanks.

• Whoa. Well these natural works of art by Andy Goldsworthy are amazing...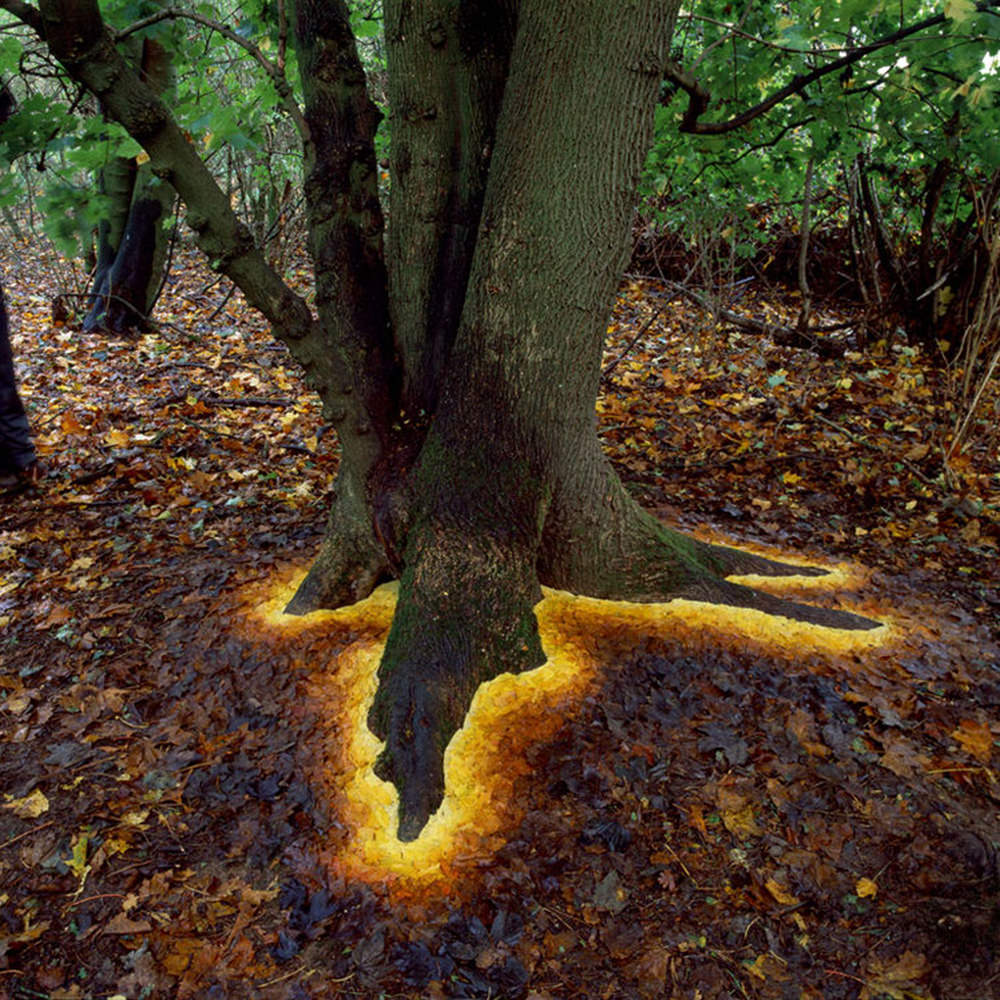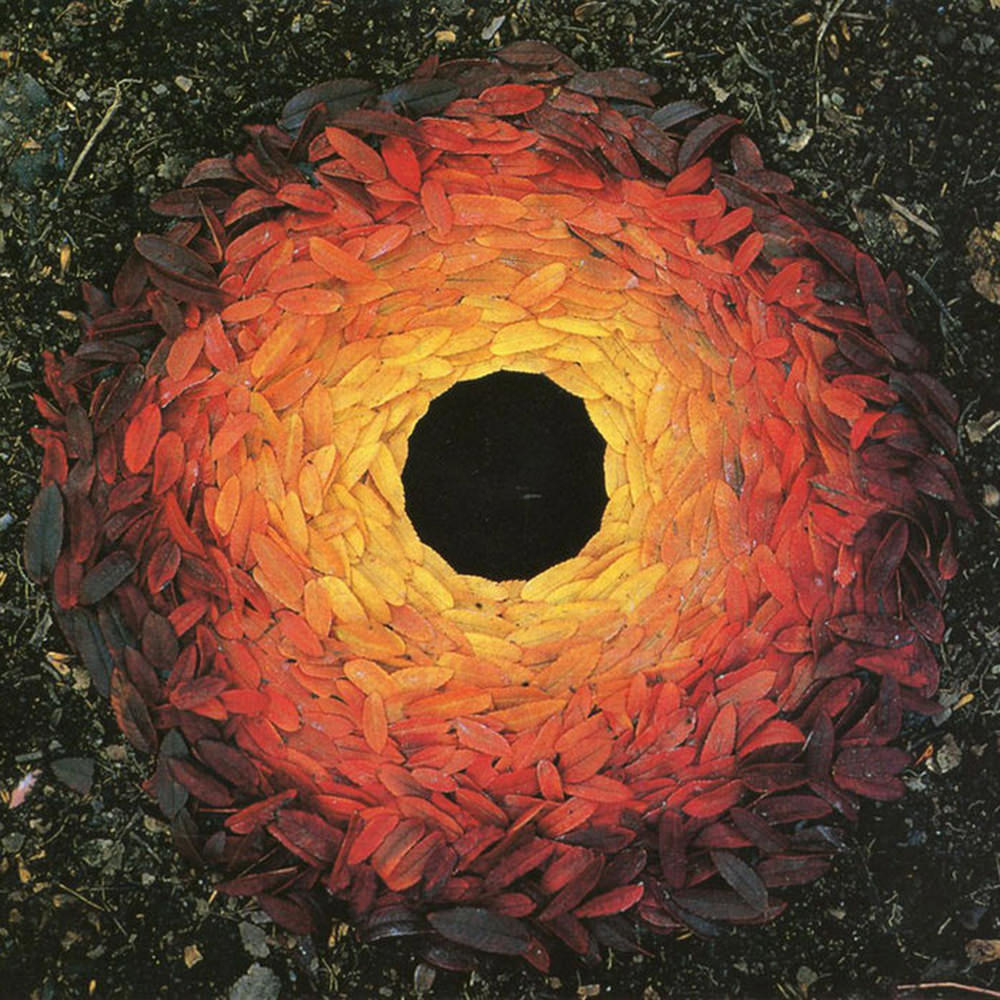 I found out about them over here.

• Awww. Melts.
The entire channel is gold, and you can visit it here.

Until next time, Bat-Fans.