The world has gone mad again, but it's still not worse than reading this blog... because an all new Bullet Sunday starts... now...

• Dr. Nick! The world is so small. I'm watching a fascinating series from NatGeo on Disney+ called Superstructures: Engineering Marvels. One of the episodes is about a massive semi-submersible cargo ship. And one of the experts speaking is Nick Bradbeer, who is billed as a naval architect...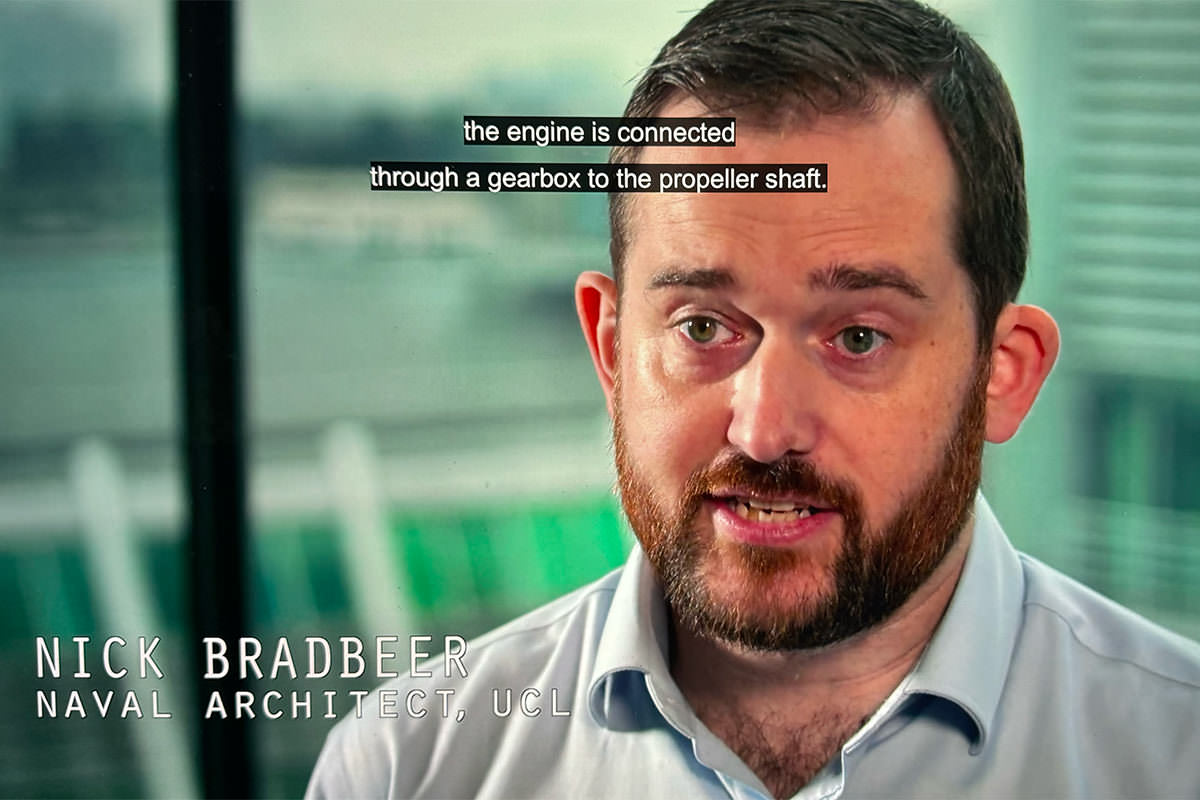 My brain immediately does a flip-flop because the name sounds so familiar. Bradbeer? Where have I heard that name? So I search my computer and come across a slideshow from a talk I downloaded called Spaceship Design Considerations for Writers written by Dr. Nick Bradbeer. And then I remember... I tried to contact him years ago to see if he knew of a video recording of his talk because I'd very much like to see it. Same guy. Yes, he's a naval engineer teaching at University College London... but he's also a massive gaming geek who applies his career speciality to designing games. And when I Google him, I find him on Mastodon where he's engaging his naval engineering students to play games he wrote! What an amazingly cool guy! Still wish I could find a video of his talk on spaceship design, because I'd very much like to see that. If anybody knows anything that could help me track that down I'd appreciate it.

• Spherical! A lot of footage is being released of the concert experience at "The Sphere" Las Vegas (featuring the U2 residency). It looks insane. And absolutely everybody I've heard talk about it says the same thing... "It's incredible." What's really amazing is that video from a cameraphone cannot possibly capture what you see and hear, but it still looks absolutely amazing. This is a pretty good look right here...
The structure is mind-boggling...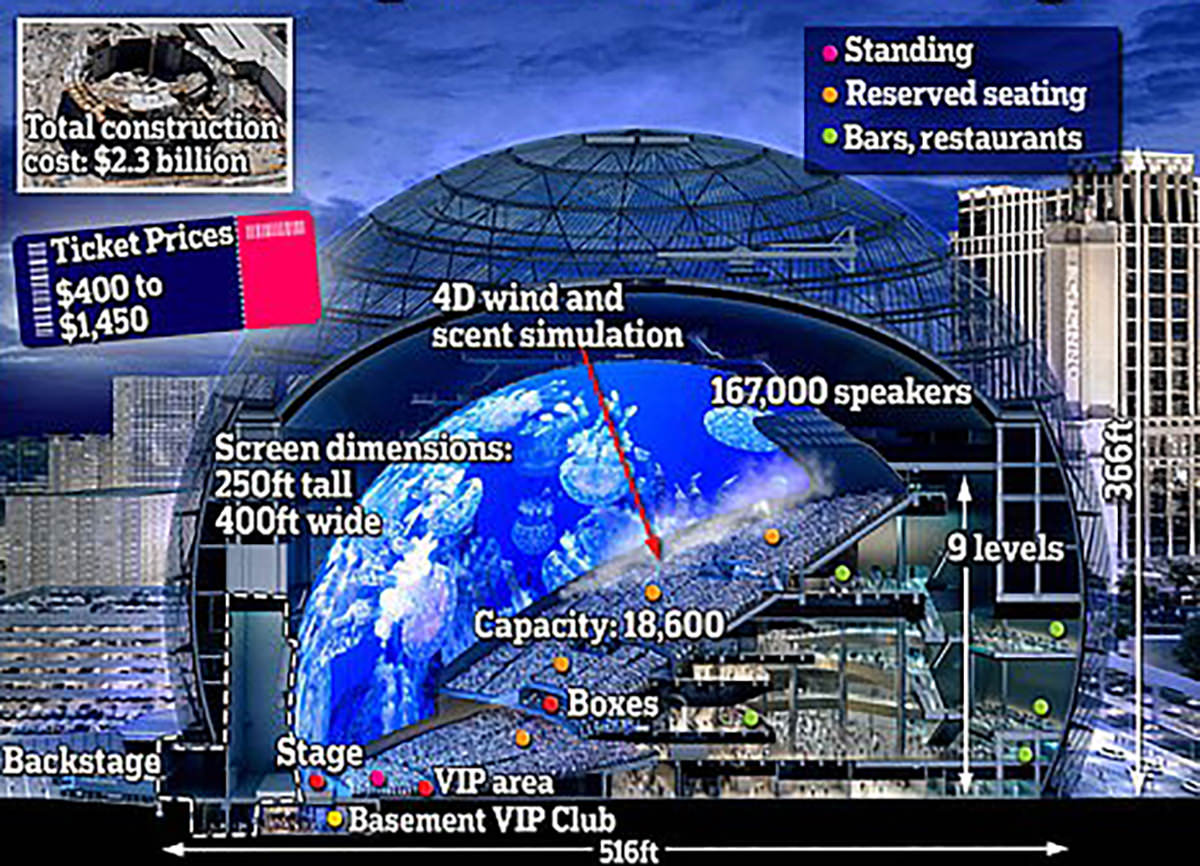 Image from MEGA/The Daily Mail - Capacity actually 20,000 including standing room
It sounded intriguing enough that I actually considered going to see it. I'm not a big U2 fan, but it seems like the spectacle of it all might be worth it. Until I found out what it actually is. This is not U2 playing all their greatest hits. It's U2 playing the entirety of their album Actung, Baby... plus some other songs (namely off Rattle and Hum). And as if that weren't enough of a buzzkill, apparently the massive video screen isn't actually used to fullest effect on all the songs. So it's like... what's the point? Not a ton of acts could fill 20,000 seats night after night (though Taylor Swift could do that easily for a year or more). But how many acts could do that without playing all their hits? As a one-off, no problem. But as a residency in a single city? Taylor, Pink, Madonna, The Stones, Elton John, Coldplay, Celine Dion... maybe? And given how expensive the visuals must cost to produce, you really need a residency to have it pay off. Odds are that the best shows for this would be multi-act shows... or reunions of major names. One Direction, The Spice Girls, etc. So I dunno. I'd still like to experience The Sphere, I just don't know for who.

• QUAID! Every once in a while I run across something from years ago that I never even knew existed. This time it's a Funny or Die clip featuring ennis Quaid from eight years ago that is ridiculously funny...
I love it when celebrities are such good sports and willing to particpate in things like this. And now I need to re-watch Undercover Blues for the hundredth time. A movie so good that I remain despondent that it wasn't a massively huge hit so we could have gotten a sequel.

• Ho Ho Ho! Hallmark Channel's annual "Countdown to Christmas" started on Friday... and it started with one of the best Christmas movies I've seen in a minute: Checkin' It Twice...
The story is great... but the actors take it to the next level. Charming and funny. Could it be that my favorite Hallmark Christmas movie of 2023 is the first Hallmark Christmas movie of 2023? Maybe.

• Left Bloody and Broken! How big of an idiot do you have to be to pick a fight with Disney, a company famous for employing countless bloodthirsty, vicious, soulless lawyers? Can you believe that dumbass Ron DeSantis was actually a contender for the presidency before everybody woke up to what a fucking disaster he is? All he did with his war against Disney was galvanize people against his worthless, bigoted, meatball ass... all in the name of being "anti-woke"... and the hilarious story of how it happened is right here, courtesy of the Legal Eagle...
Now if only people would wake up to the total tidalwave of idiots either in office or running for office and send them packing, that would be great.

• Way To Go! So awesome! People aren't considered freaks anymore based on their weight, their body hair, or their tattoos! I never thought we'd get here as a society, but this bigoted fucking cartoon says it's true, so it must be true!
Congratulations everybody on embracing humanity instead of persecution!
Ugh. If only.

• Drought? Oh joy. This precipitation forecast for Winter 2023/2024 might lead to less snow in the mountains where I live this Winter, which means the possibility of another drought Summer 2024 (at least on my side of the mountains)...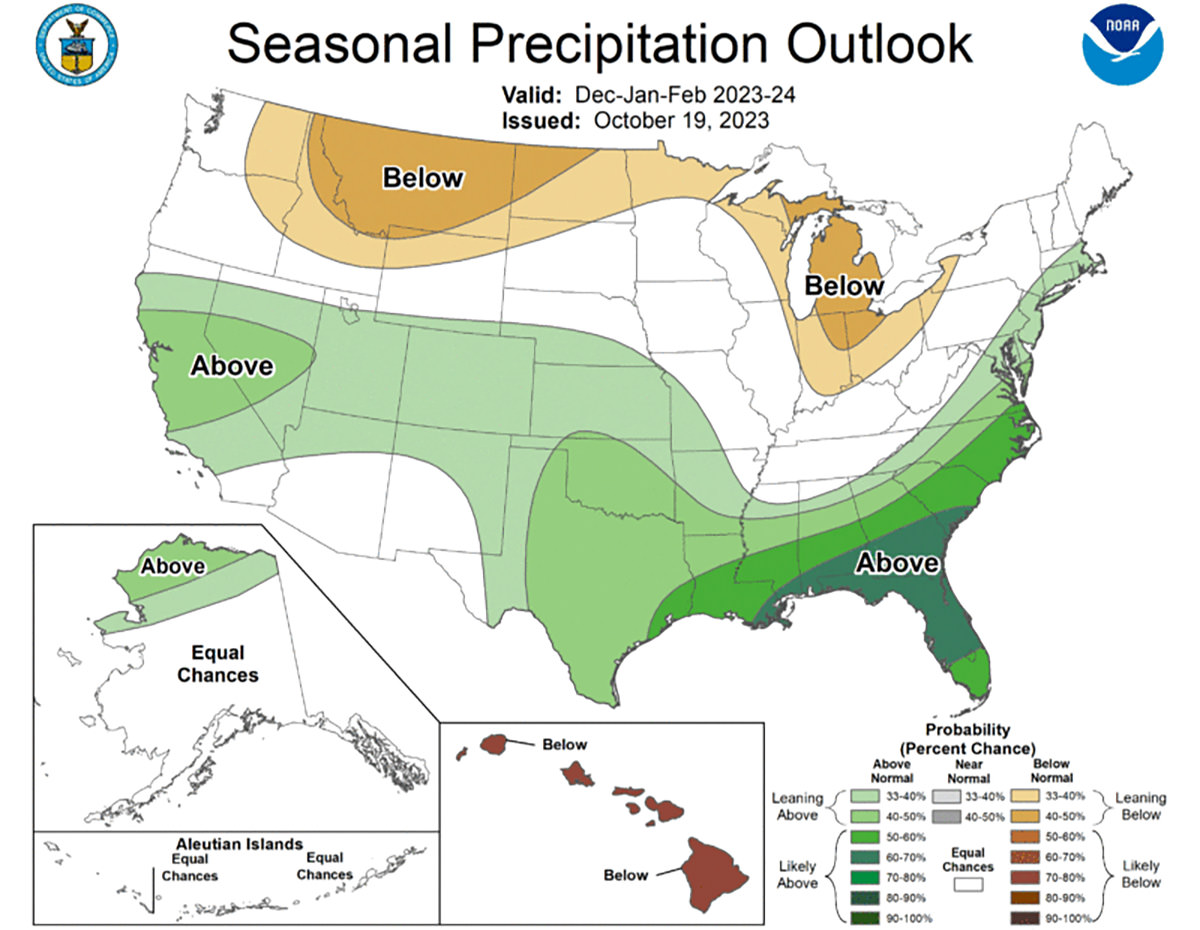 But as bad as this might be for us, it's looking disastrous for poor Hawaii. Can't catch a break.

And now to return you to the madness of life on earth. At least until next week.