This past week I finally had a day to start putting back together my studio. I kinda had to rebuild it once the shelves I had toppled over in the middle of the night. First I bought a new drafting table... then bought some new IKEA shelves. Since my cats like to watch me when I'm drawing, I decided that I would put a catwalk around the perimeter of the room so my cats could hang our and look down at me. But how to get them up to the catwalk?
I decided to punch out the sides of my shelves in order to create a staircase for my cats.
I still have to trim it out, but I managed to get everything screwed together and bolted to the wall for safety. I also built guardrails so that my cats wouldn't fall out if they tried to pass each other on their way up or down...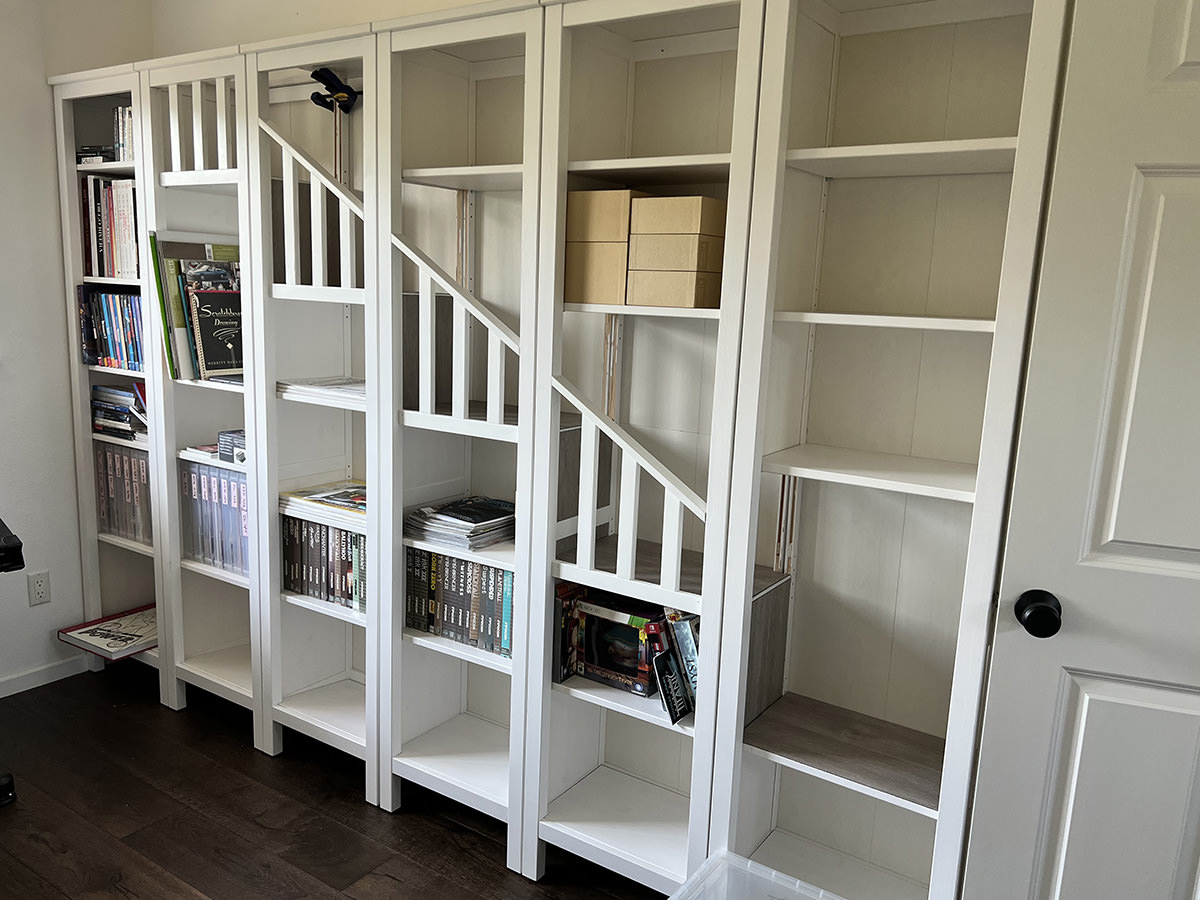 The last one there has a hole in the top so that they can get to the top of the shelves. This is looking down the staircase from the top...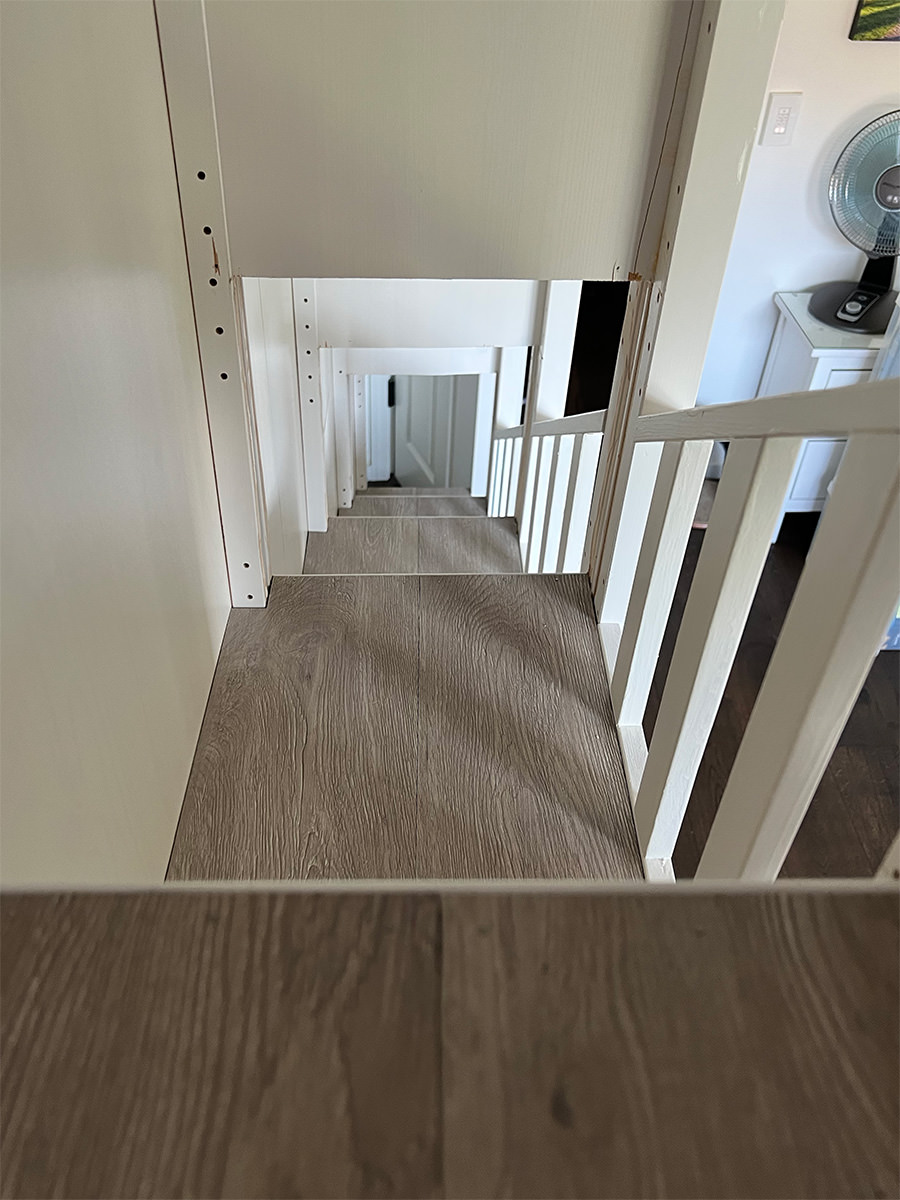 The guardrails are built from scrap wood that I painted to match the shelves...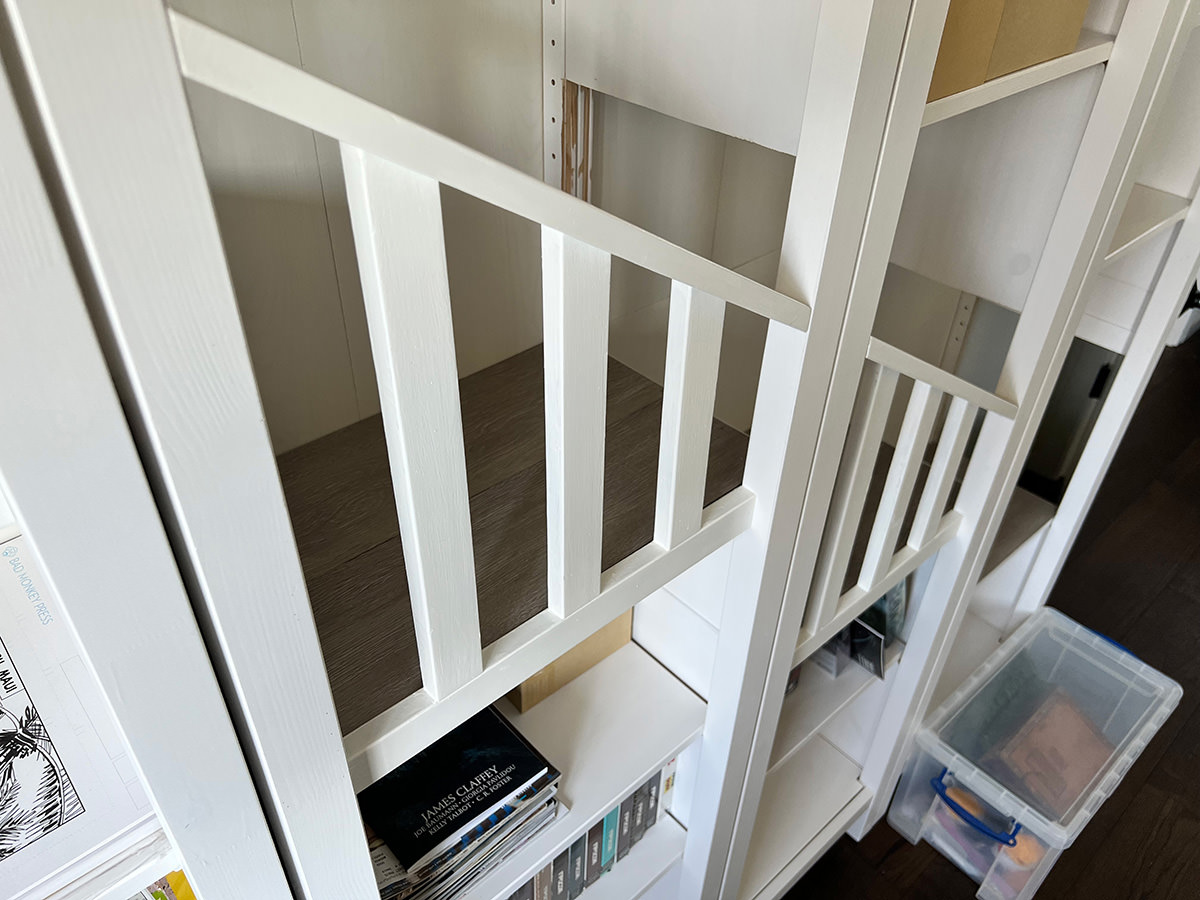 Next up? Guess I need to build that catwalk.