Christmas pushed by Saturday and Bullet Sunday posts... again this week.
Today's drive over the pass to get home was a little better than my drive over on Thursday. About 50% less terrifying maybe? Though there were still plenty of emergency vehicles and ambulances blowing past me in both directions thanks to numerous asshole drivers out there driving like maniacs... going way too fast for conditions and spinning out of control.
Still... kinda pretty though...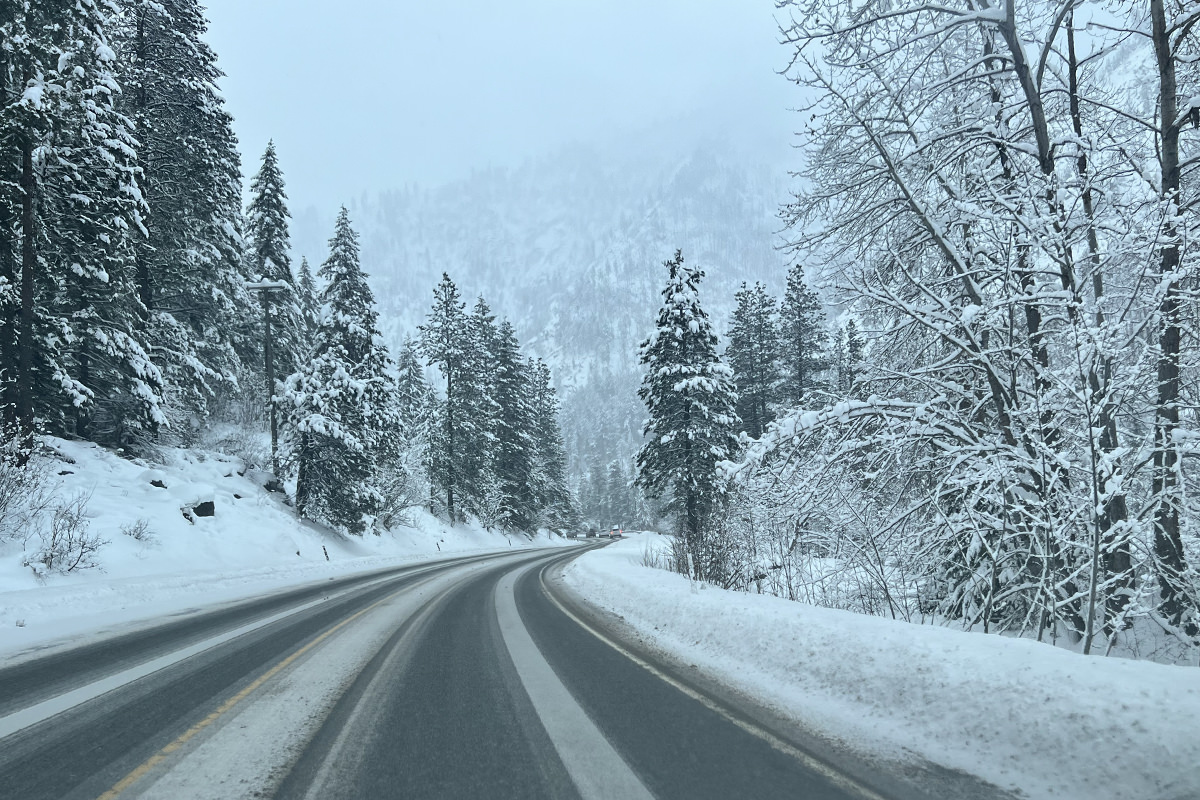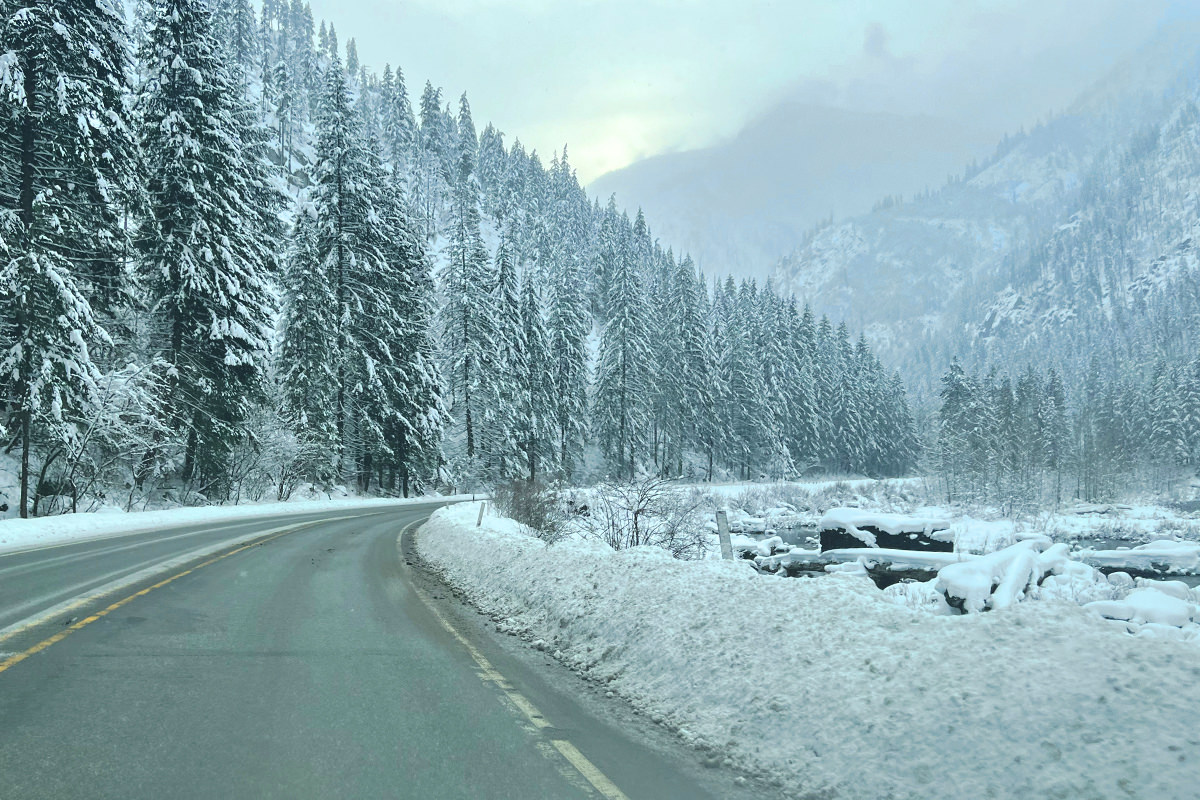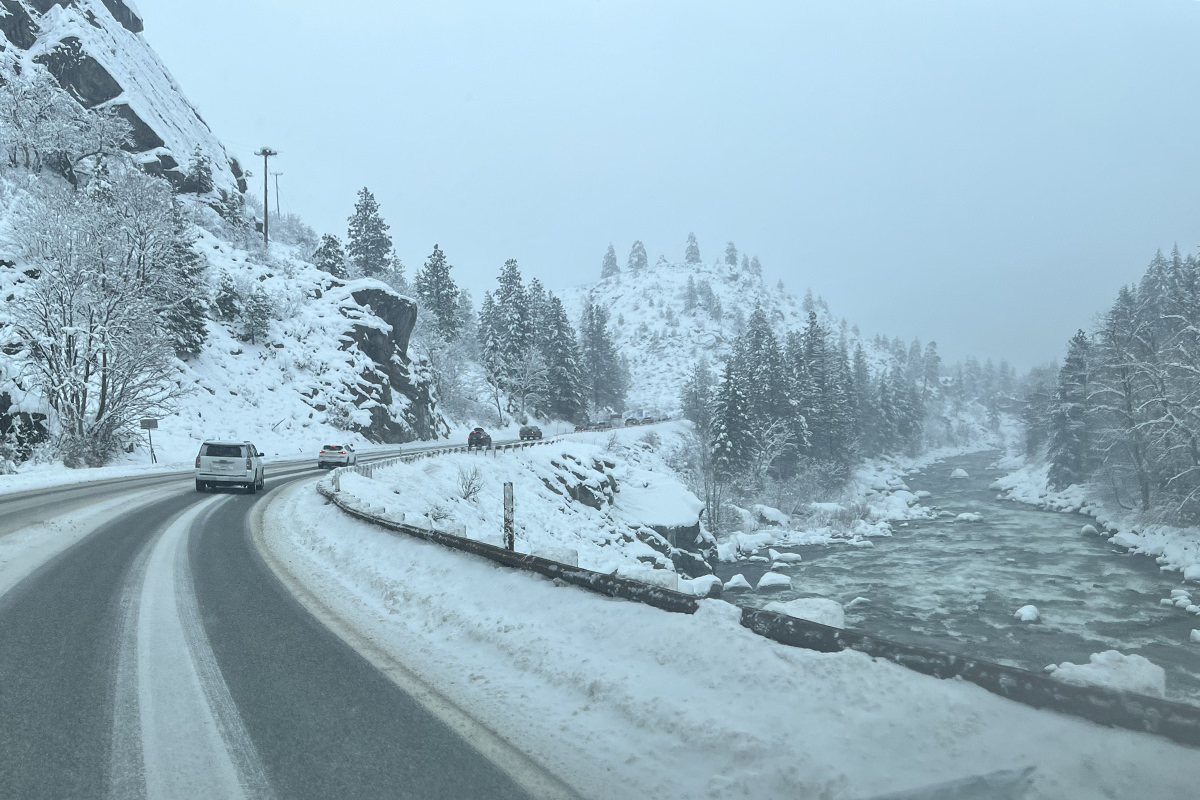 The cats were very happy to have me home. Mostly because I decided to give them some treats to hold them over until dinner. But which one? I currently have six different flavors...

I ended up going with Salmon, which is their favorite I think. It's the least I can do since I abandoned them for the past three nights.