Well that was brief.
But better brief than not at all, I guess? I'll wait and see if I ended up with COVID before making my final verdict.
Last night I said goodbye to my friends and hopped an Über for the 45-minute drive to the airport. I arrived in plenty of time for dinner at Burger King, which looked very different from previous times I've been here. THANKS, COVID!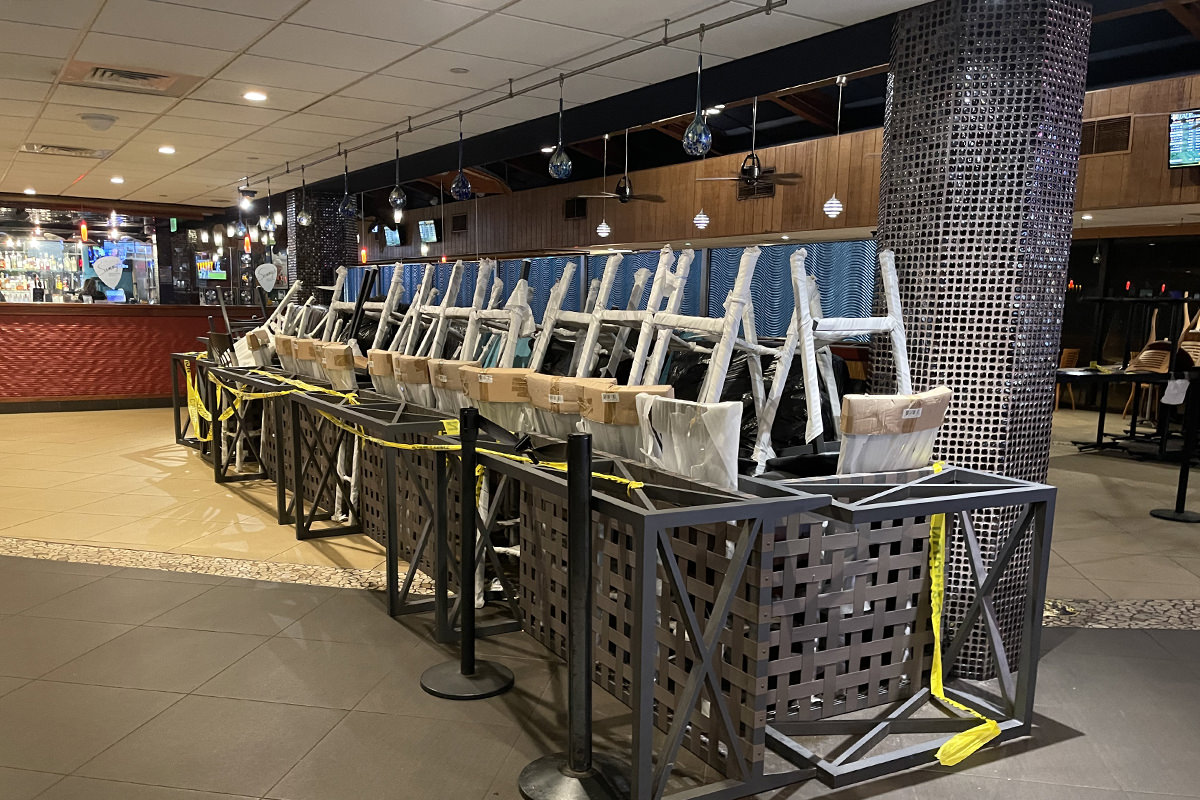 I ended up eating outside on a park bench in a deserted-looking airport...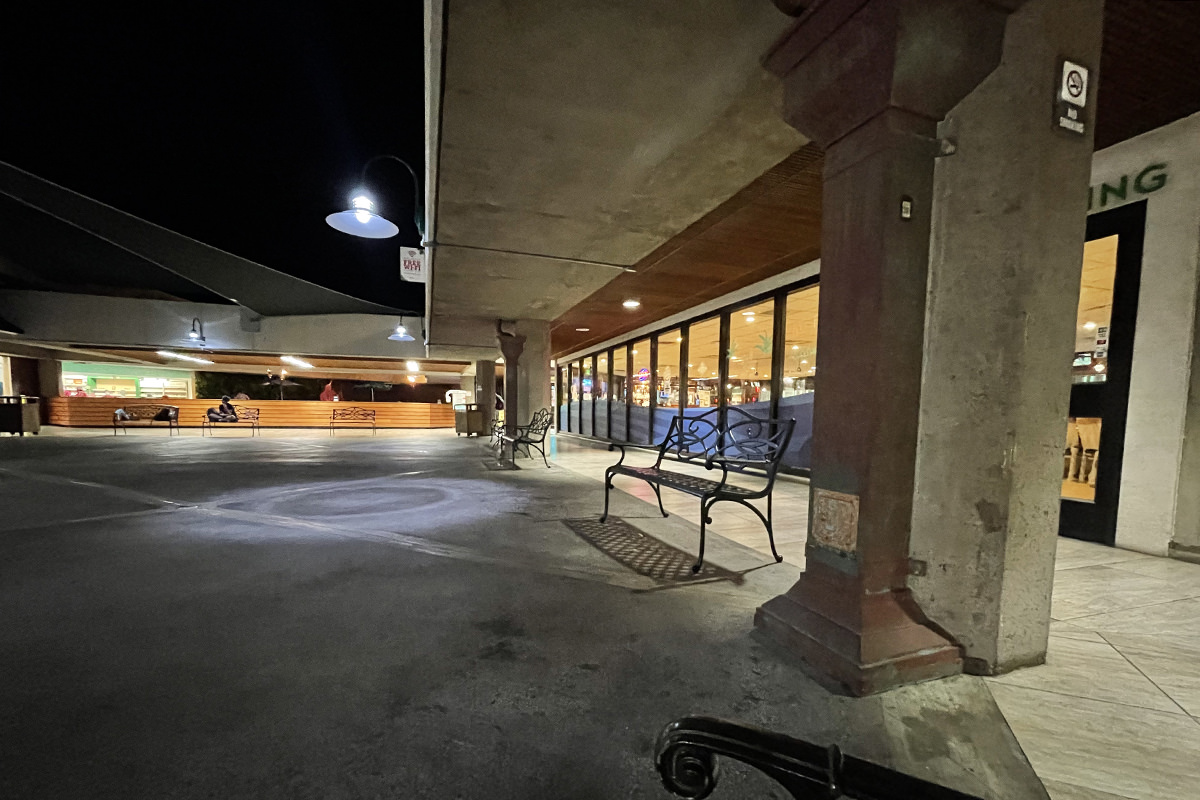 After dinner, I still had a little under two hours to kill...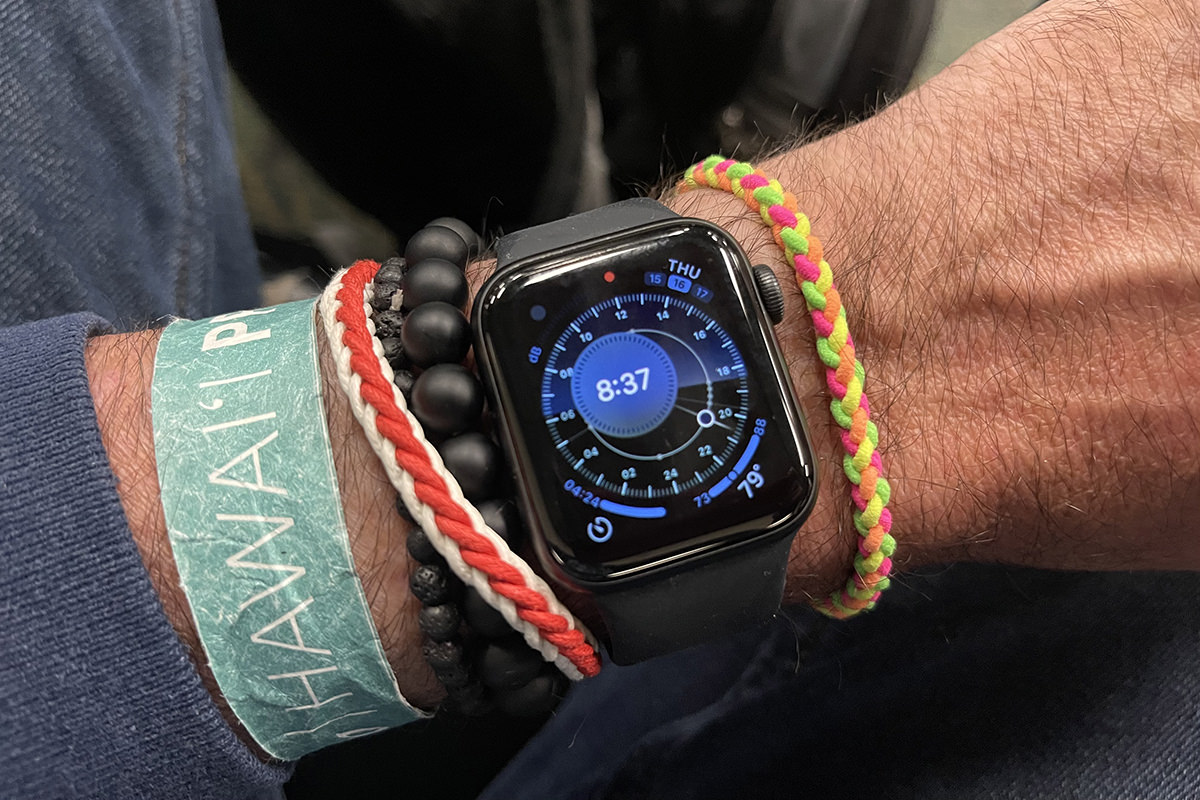 Note that my PRE-CLEAR Hawaii band was still intact after a week!
Very happy to have been upgraded to First Class...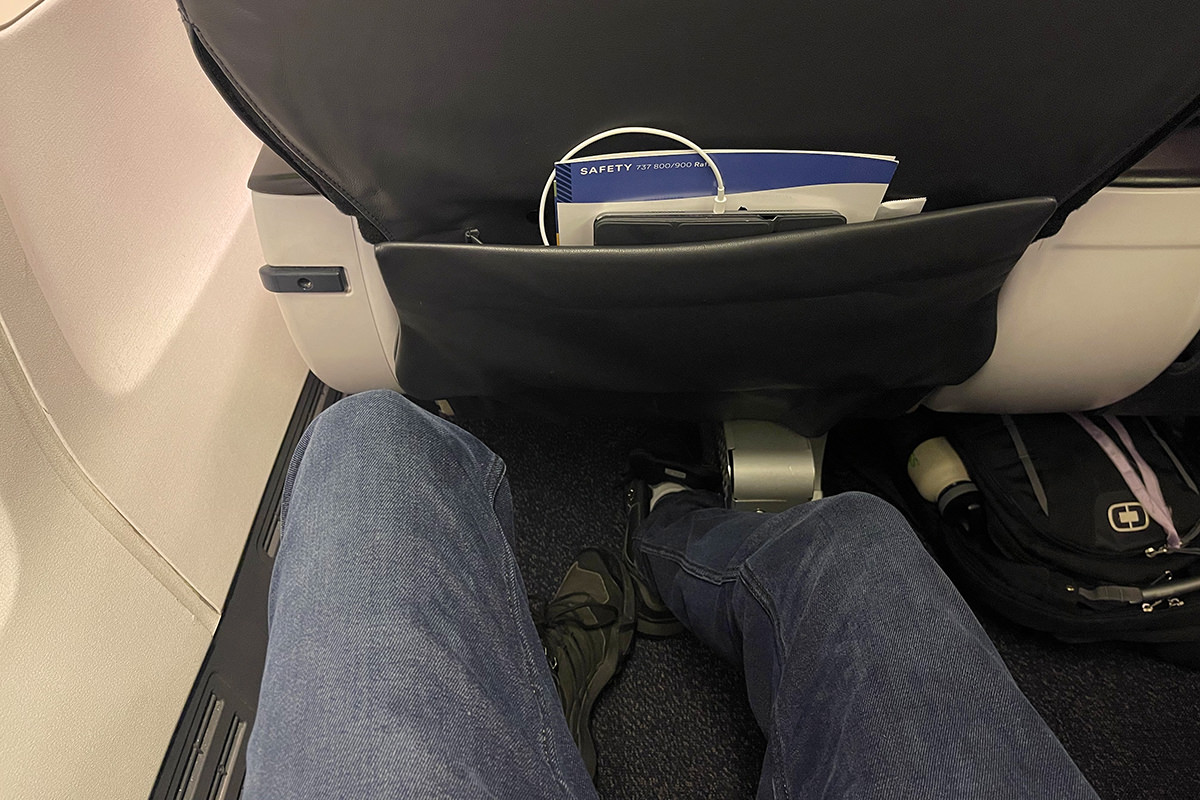 I thought that I would be able to get some sleep on the flight to Seattle, but not really! A measely one hour and eighteen minutes! I would have rather not slept at all, because now I was half-awake waiting for my next flight in three hours...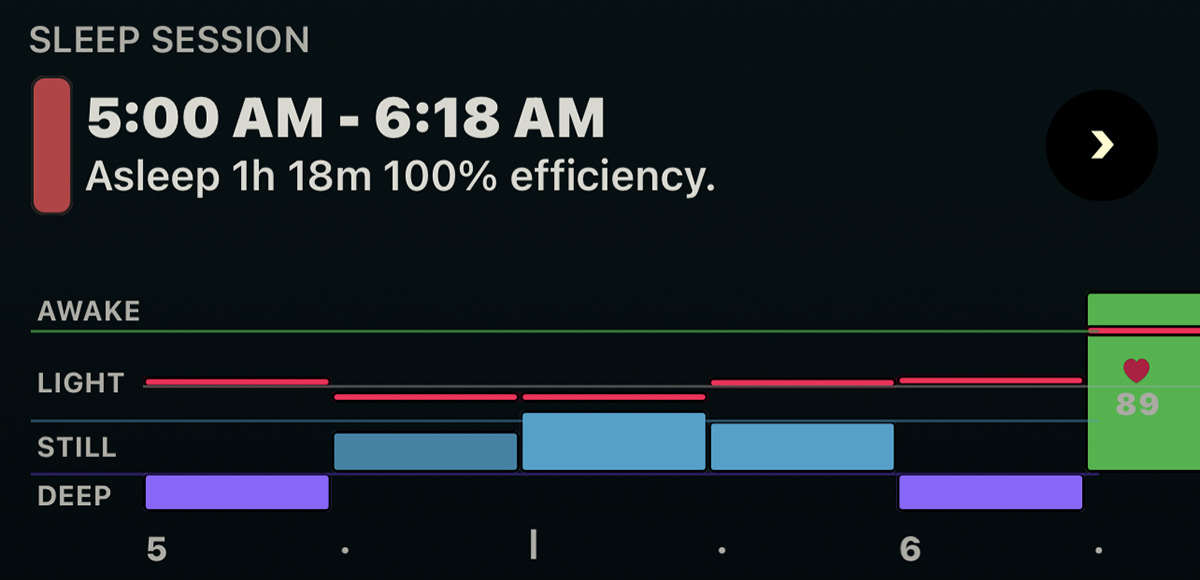 I guess the good news is that Apple Watch thinks that my sleep was 100% efficient!
The first thing I did after taking the train to the Main Terminal was check Apple's Find My... app to see if my suitcase made it (I tucked an AirTag inside). And, yay, there it is, still with the plane back at the North Satellite...
Eventually my suitcase caught up with me... though Apple's Find My... had all my crap spread out all over the place. My phone was the only thing actually shown to be with me. My Apple Watch was on the runway, my MacBook Pro was across the lobby, and my iPad was the next gate down in the hallway...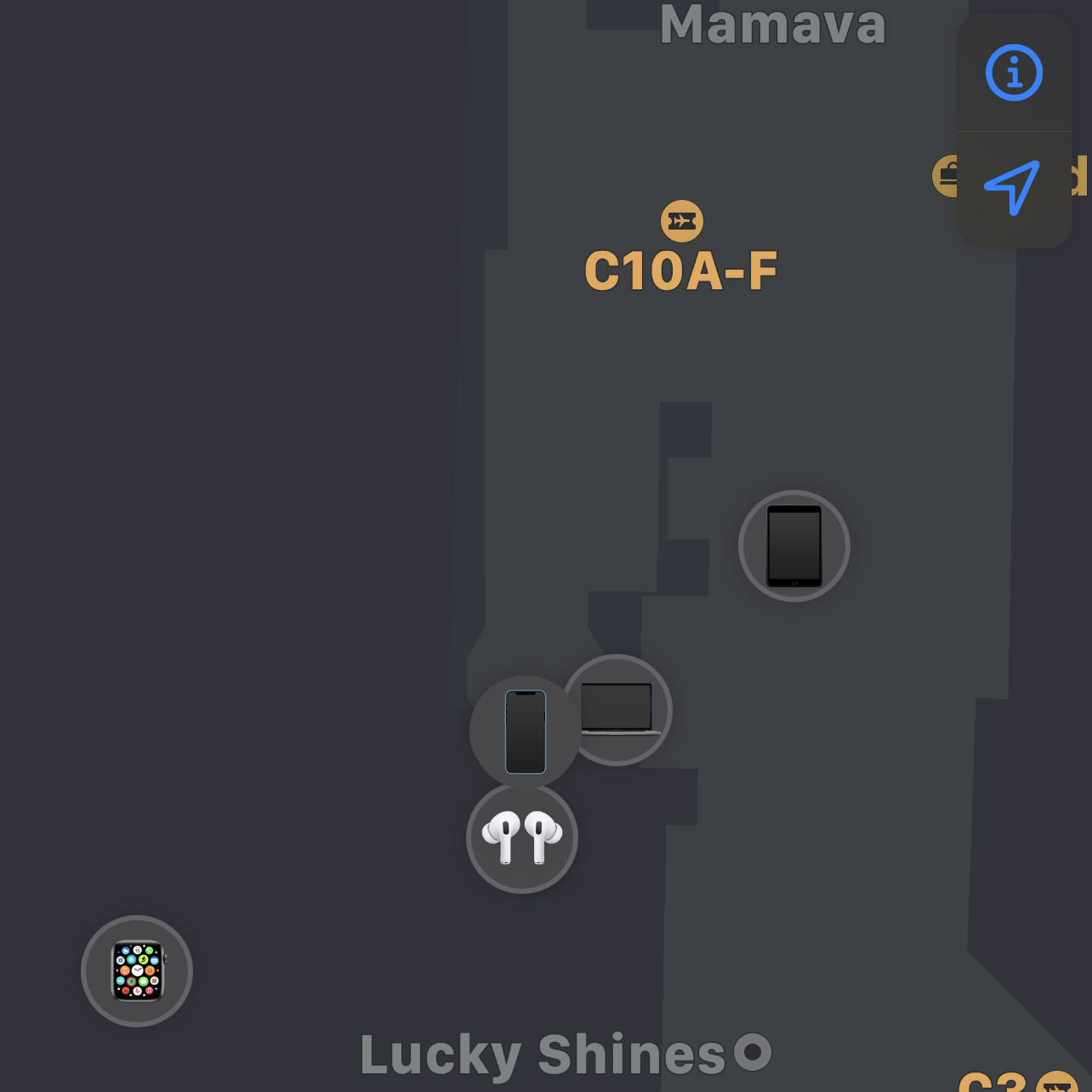 All that was left was a 25 minute drive home, where my cats came anxiously running to greet me...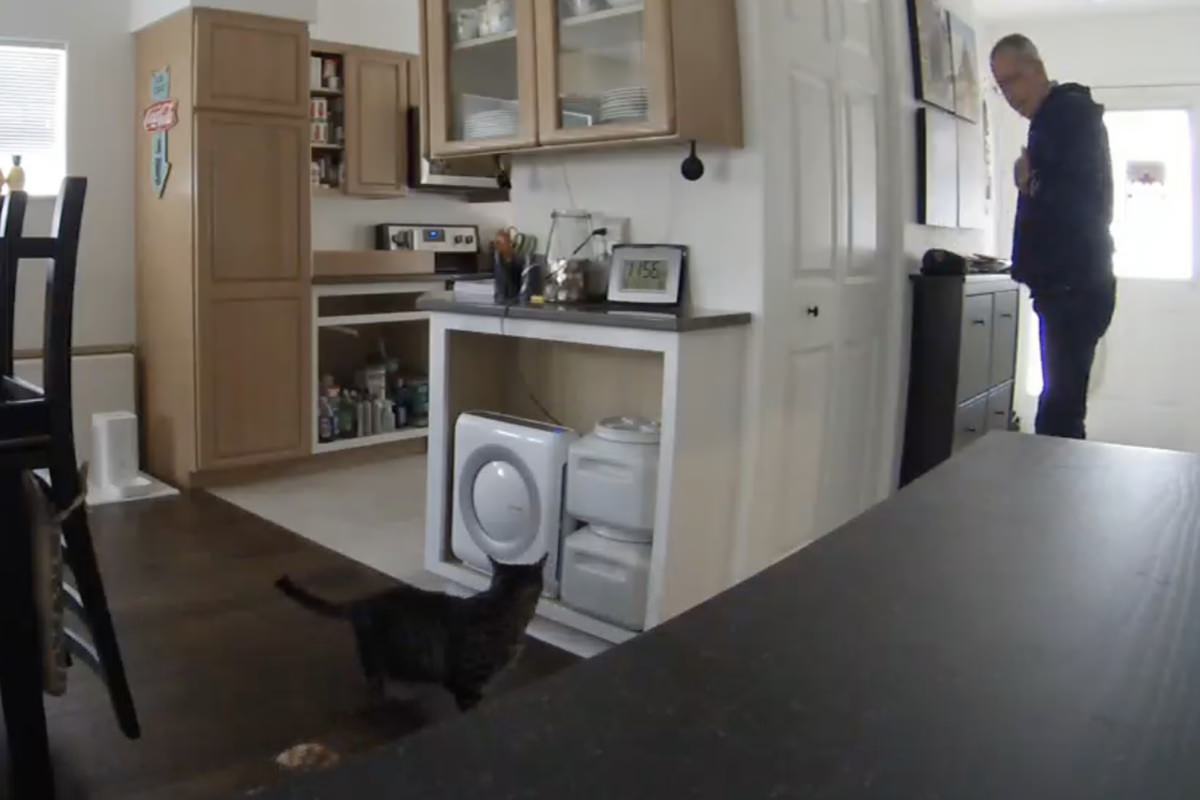 And there you have it. My first trip in nearly two years is in the bag.
Absolutely no idea when my next one might be. If the anti-vaxers and anti-maskers have it their way, the answer could very well be another two years.
Or never.