My cats have never been okay with my traveling. They are barely agreeable for me to go to work. So it will come as no surprise that they were most unhappy for me to leave for a week.
But I really had no idea just how unhappy they would be.
Turns out that after having me home for two years, my leaving would end up being a Very Bad Thing.
Both cats have been glued to me since I got back... even going so far as to share the bed, which is something they do rarely...
Jenny is probably the most upset by my time away. Jake is usually the one who wanders the house crying when he can't find his toy lion, Mufasa, or can't figure out where I am. But lately it's Jenny who's been wandering the house crying. Jake simply never leaves my side except to go to the bathroom or eat...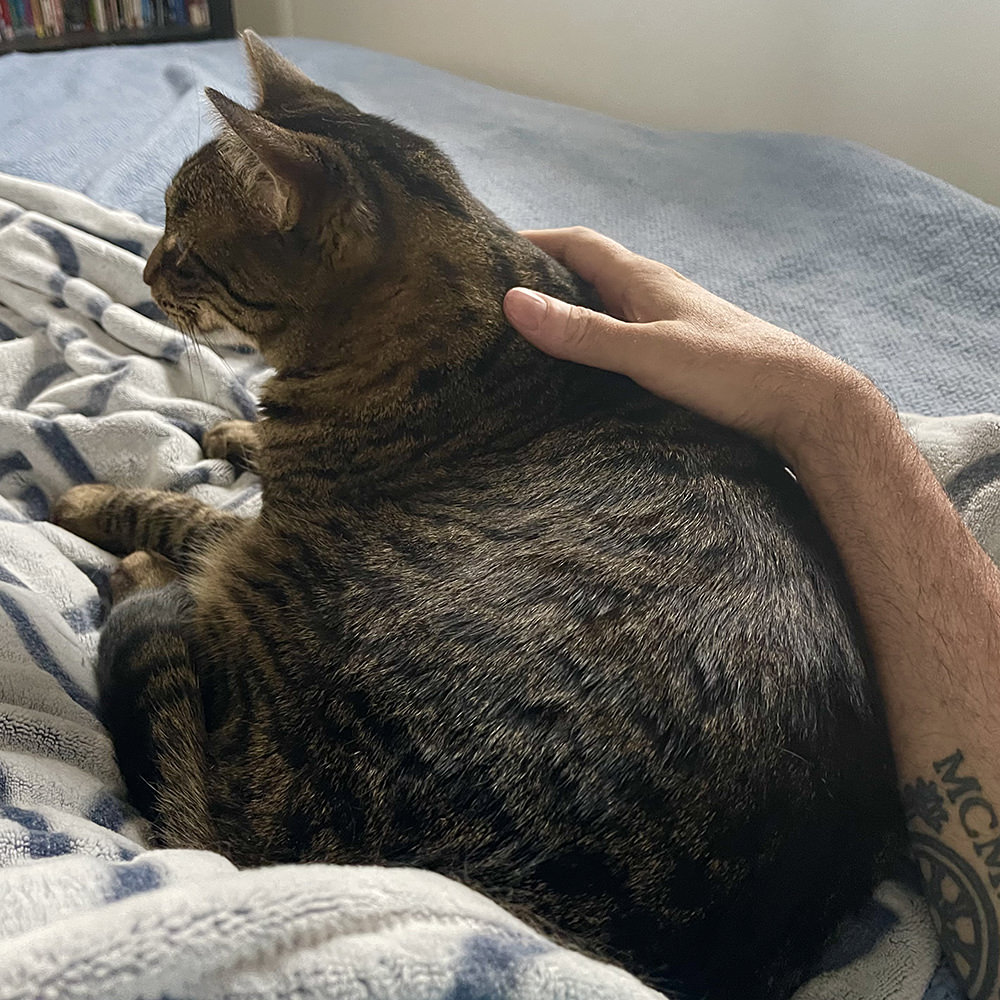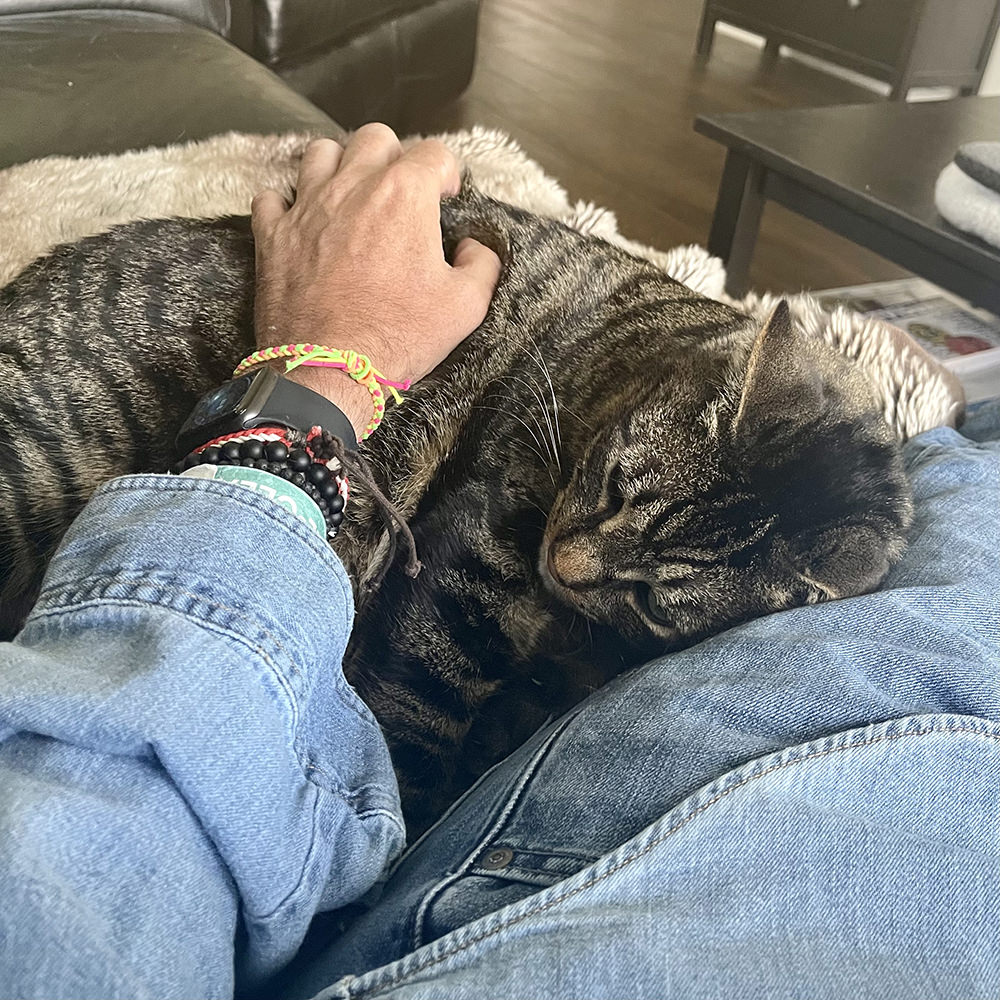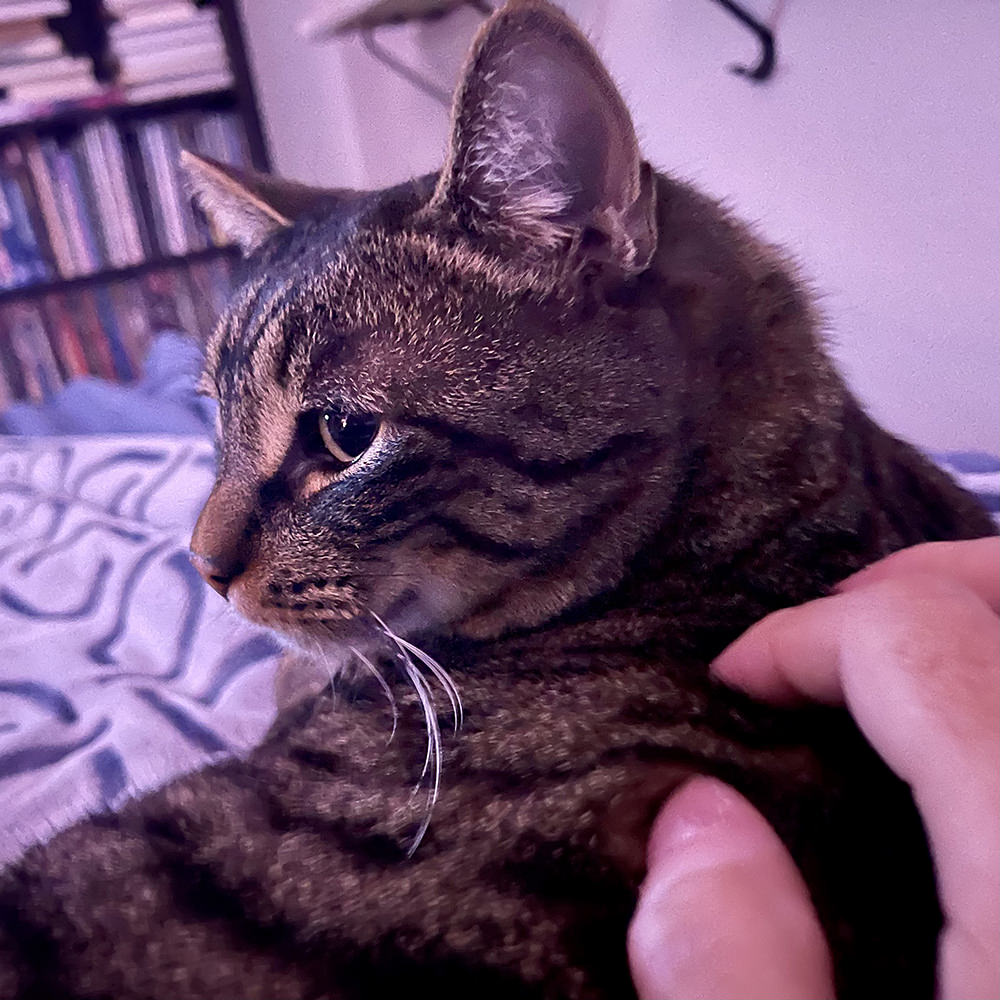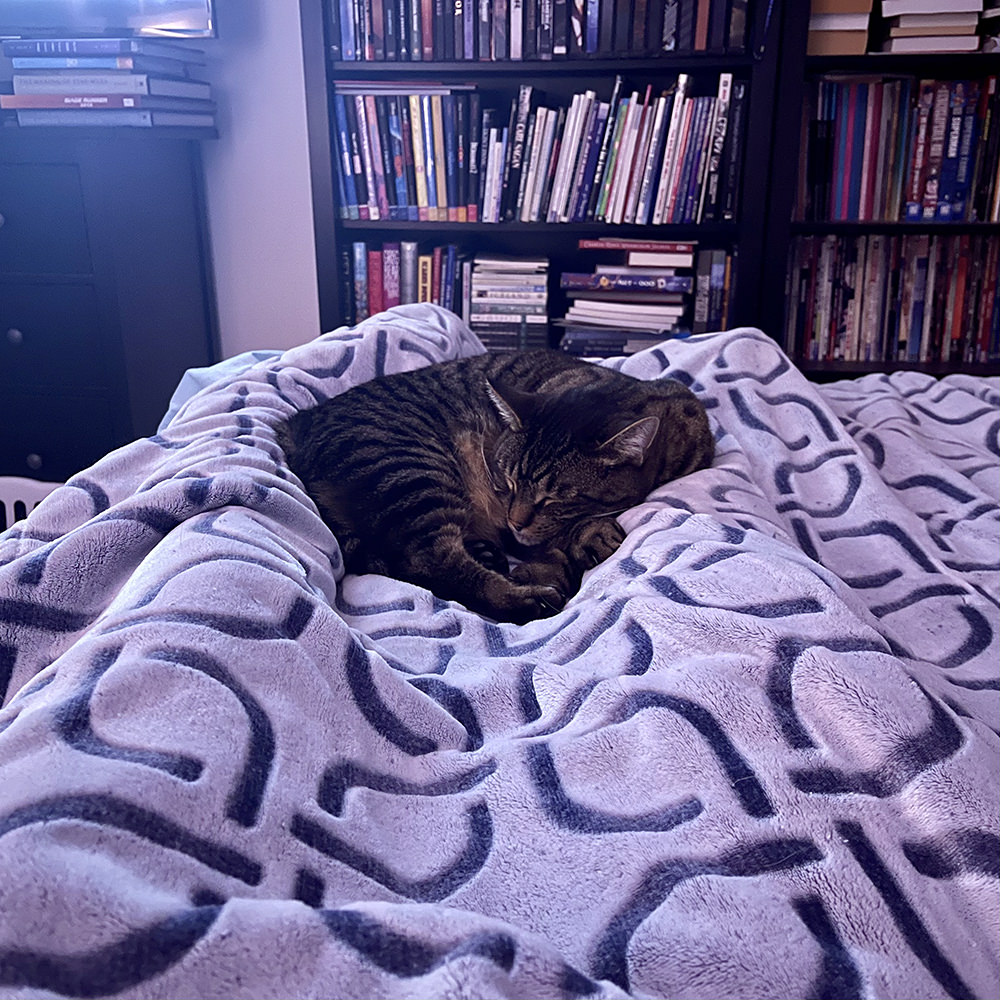 I guess it's nice to have somebody who misses you while you're gone and is happy when you're back... but having Jenny wake you up at 2:30am because she wants attention is something I hope she gets over real quick!