My home is kept relatively clean... or, in the case of my kitchen... spotless. The exception has always been my laundry room. I've cleaned it and vacuumed it from time to time, but it hasn't actually been cleaned out since before I moved my mom out in July of 2016.
Over 5 years ago.
My laundry room became a dumping ground for all of my mom's clothes that hadn't been donated to Goodwill... along with other stuff that belonged to her that I've never gone through. I kept waiting, thinking that there would come a time when the thought of it wouldn't be quite so painful... but of course that day never came. I've always dreaded when guests would ask to use my laundry because it was so packed with crap, but oh well. That's something I haven't had to worry about in two years.
This past weekend I was taking a load out of the washer and accidentally backed into it all, and stacks of crap fell over onto the floor. So I finally just sucked it up and decided to clean it out over the past two hours.
And here we are...
A little more heartbroken than I started the day, but a lot less cluttered. My laundry room is finally a laundry room again. It's much nicer to wash clothes in, that's for sure. Here's Jake "helping"...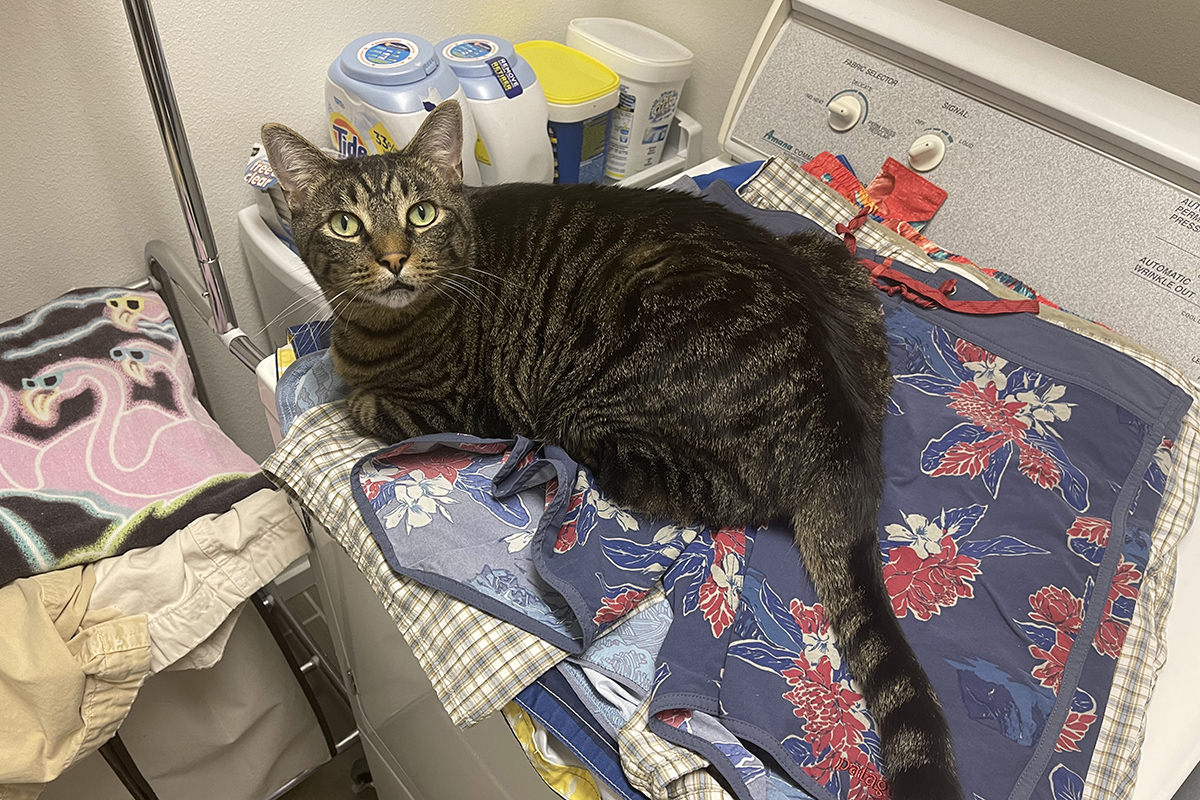 The next morning as I was walking downstairs to feed the cats their breakfast, I noticed that the sky in the photo of my mom riding Daisy the camel in Egypt matches the lovely flat blue of New Lemon...
How cool is that? This is one of my most favorite photos of my mom from our travels because the only thing she cared about when we went to Egypt was that she got to ride a camel at the pyramids. Everything else was gravy to her. So of course I made it happen. And managed to get this amazing shot of everything she dreamed of in one photo. I made this print to hang in her room at the memory care facility (with many others) so she could see it and know she was "home" even if she didn't recognize the place. And it was a godsend. Because even as her memory was fading, I could ask her if she remembered the camel's name... and she would say "That's Daisy." This memory was so special to her that even when other parts of her life were gone, she held onto this one. And I caught it with my camera. And that's why it hangs above my desk. It's been there since I built my desk.
Old Lemon...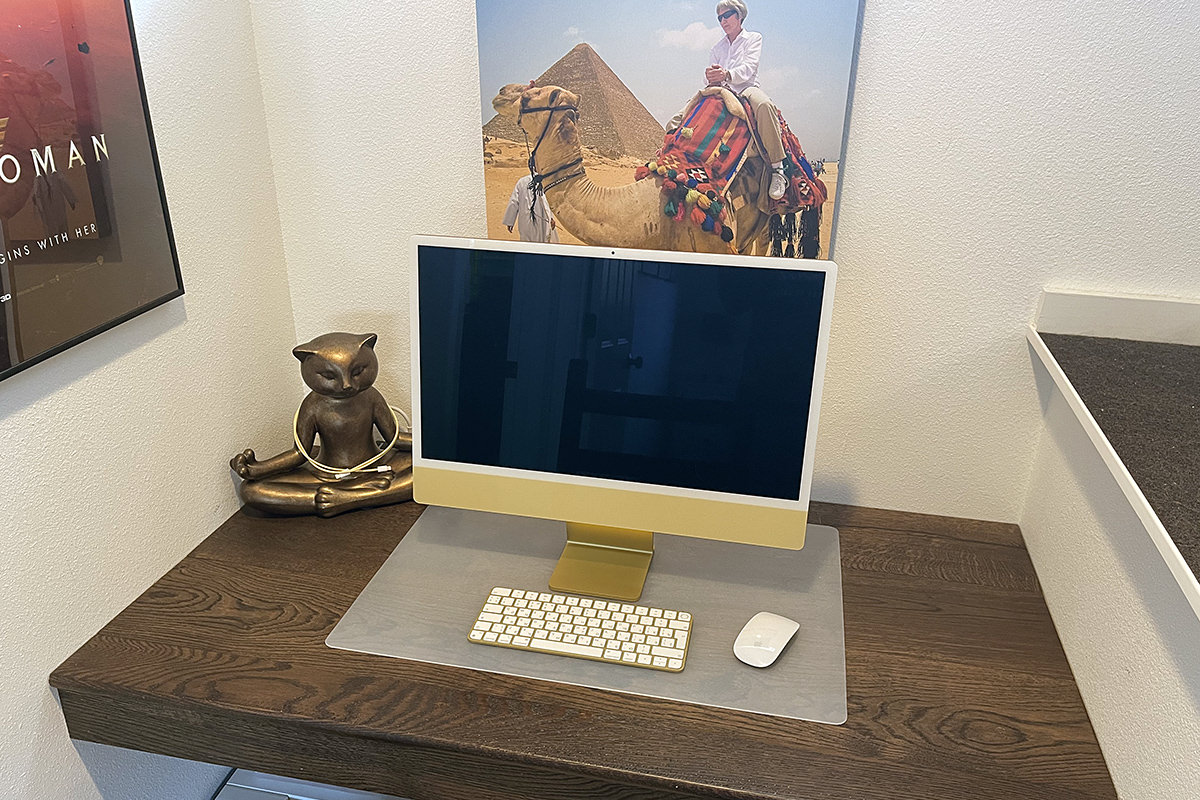 New Lemon...
Now it's back to work and The Great Pottery Throw Down!