Wait, is it Sunday already? When you are working seven days a week with a busted blog, it's hard to tell! But fortunately calendars exist, because an all new Bullet Sunday starts... now...

• Spirit! I have come to loathe The Olympics because of the absolutely SHITTY way that the broadcast is handled. NBC is a plague that fucks up everything so bad that I gave up on giving a shit ages ago. But that's not to say that I don't enjoy some of the moments that escape into the world. My favorite so far is when Mutaz Essa Barshim And Gianmarco Tamberi Share The Gold Medal In Olympic High Jump. I'd share the video because it's actually very sweet... but of course NBC won't allow their precious video to be embedded on websites, so I can't (maybe look on YouTube?). All I got is this photo...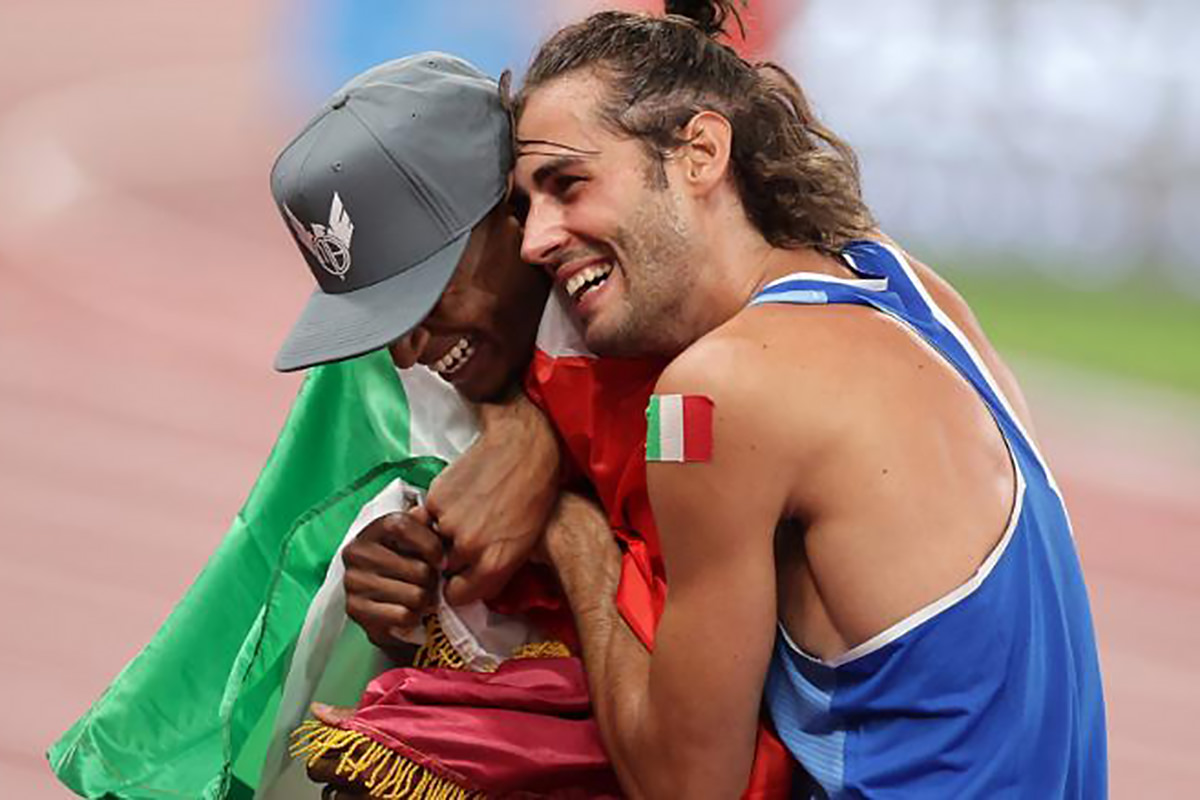 Photo by Hannah McKay @ Rueters

• Quinta! And speaking of The Olympics... every time they happen this old video from Quinta Brunson starts circulating... as it should! I cannot fathom how these interviewers keep on with bullshit like this...

• Hawkeye! Oh man. Marvel's Hawkeye series by Matt Fraction and David Aja is one of the greatest comic book series of all time. And here it is come to life...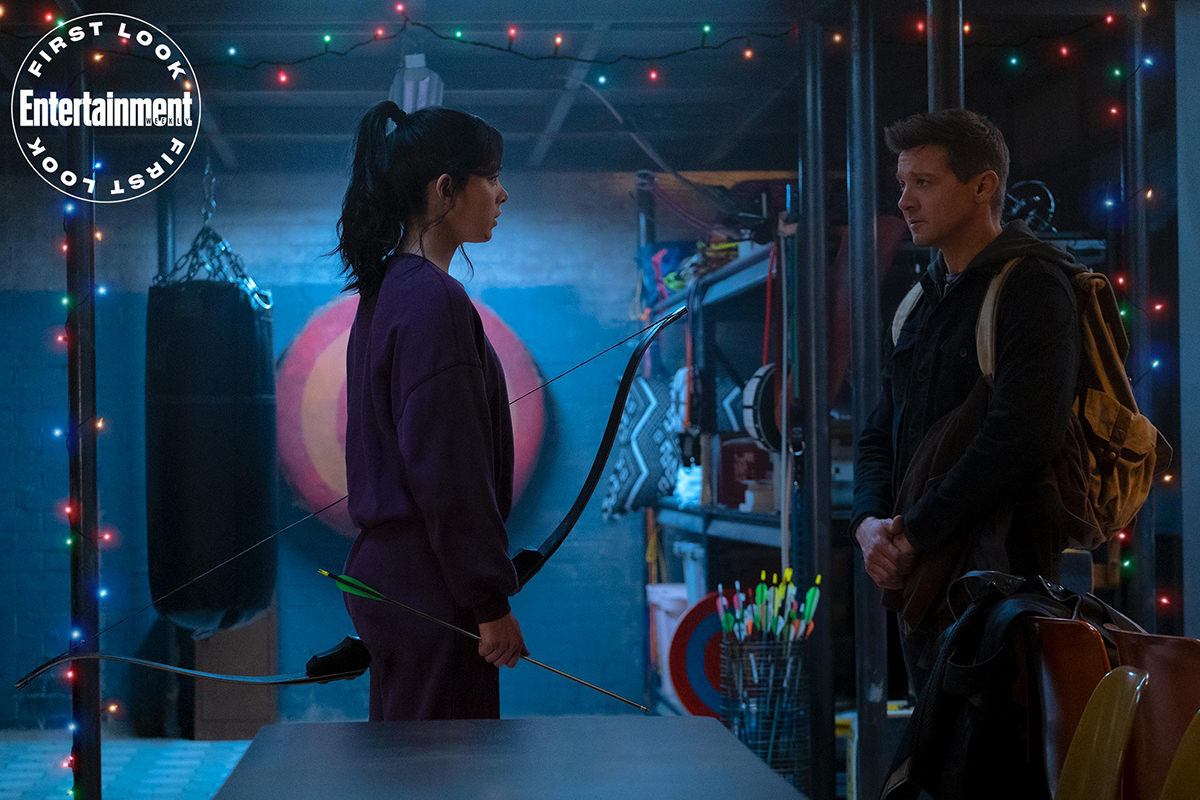 Photo by Chuck Zlotnick and ©Marvel Studios 2021
At least it is looking that way? Maybe not. God I hope so. We'll all find out when Hawkeye debuts on Disney+ come November 24th.

• Bo, Yo! When Bo Burnham's latest Netflix special dropped on Netflix, I made a mental note to watch it at my earliest opportunity. Then promptly forgot about it. Then I finally watched it and was amazed where he went with it. The absolute best bit is the title song that plays at the start...
I'd give just about anything if Bo Burnham would extend this into a full-length song.

• So Gay!
Few things have brought more joy to my life during these dark times than Gay TikTok. Videos like this are why...
Gus Kenworthy's TikTok is a GEM...
I hope he keeps posting, because I could use laughs like this in my day! But if not... Gay TikTok is packed full of other creators...
BWAH HA HA HA HAAAAA!

• Bump! Not that Straight TikTok is lacking. They manage to bring the funny too...
BWAH HA HA HA HAAAAA! Same!

• Awwww! And because I want to end this on a happy note, here's this...

And now back to my regularly-scheduled work madness.