I have yet to see any April showers, but you've still got excitement ahead of you this Spring... because an all new Bullet Sunday starts... now...

• Burrito Battle! Black beans, white rice, guacamole, sour cream, corn salsa, and extra cheese... all wrapped in a double-tortilla. Plus a side of chips with queso or guac. That's it. That's what I like in my burrito. But when it comes to where I'd rather get it, I'm torn between Qdoba and Chipotle. At least I am when I travel. When I'm home, the only option is Chipotle, and it's 20 minutes away.

When a Qdoba burrito is made well, it's my favorite. I just like their beans better and their cilantro-lime rice is sublimely tasty. But Qdoba is wildly inconsistent. Sometimes the beans are undercooked or overcooked. Twice the rice has been so salty that I couldn't even eat it. Sometimes the burrito is badly-wrapped and falls apart. Chipotle, on the other hand, is always the same. I've bought burritos in Chipotle restaurants across the country and they taste alike no matter where I'm at. I appreciate the consistency. I enjoy their burritos. So, when I have a choice, I'm always thinking "Do I risk a bad experience for a potentially better burrito, or do I go with something I know is going to be good every time?" I still don't have an answer. I just go for what I feel when a burrito is in my future. Then wonder what other people think. What do you think?

• Renewal! Just a quick note to say Magnum P.I. has been renewed for a fourth season. This is a show that I resisted... then fell in love with... and find myself rewatching quite a lot. So much so that I end up buying every season on iTunes...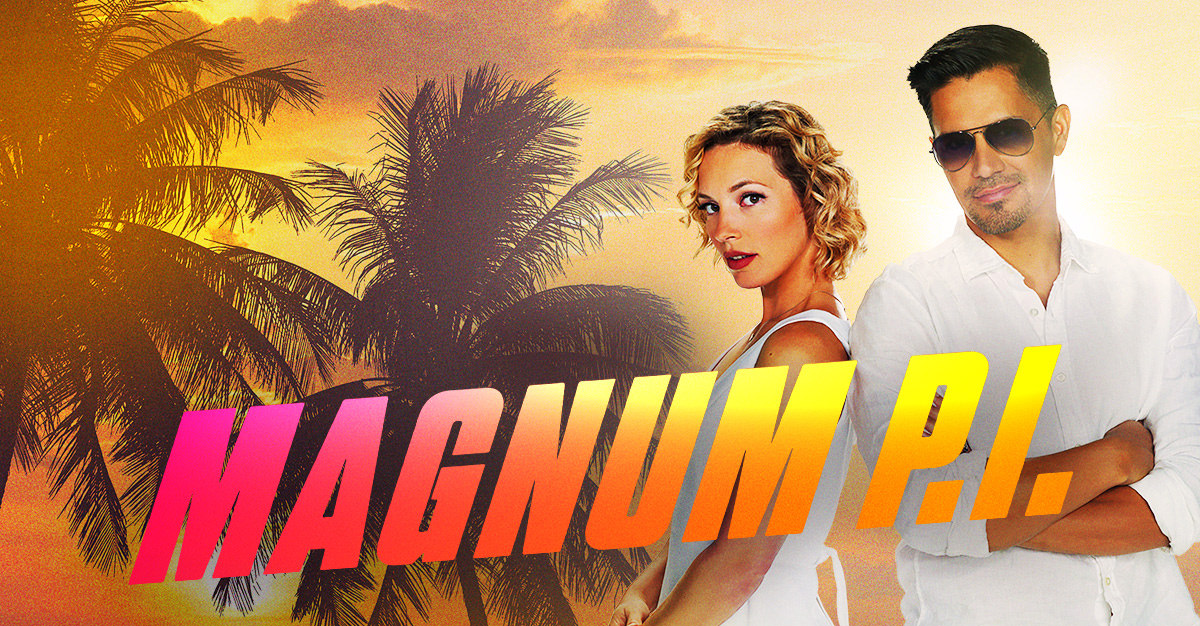 They very rarely have a misstep, and 95% of the episodes are great. Which usually means a show will be canceled immediately, so good on CBS for keeping it going!

• Daddy! Good grief. I was interested in buying a "Scrub Daddy" because they are so highly recommended for scrubbing while not scratching. But when I look into it... Scrub Daddy... Sponge Daddy... Scrub Mommy... Scrub Doggy... Scrub Daddy Power Flower... Scrub Mommy Kitty... Eraser Daddy... Screen Daddy... Scour Daddy... Scrub Daddy Scrub Daisy... Scrub Daddy Big Daddy... WHAT THE FUCK DADDY DO I NEED?!? DOES ANYBODY HAVE EXPERIENCE WITH A DADDY?!?
I guess I just start with the original and see where that takes me.

• Justice! THE take on Caron Nazario that every last fucking person in this country had better wrap their head around...
Yeah. It bothers the fuck out of me.

• Love! ZOMG! If a woman gave me a wheel of cheese I would marry her and love her forever!
I sincerely hope they aren't making fun of this guy, because that's TRUE LOVE right there! I shudder to think how much that much cheese costs. Hundreds of dollars, easy.

• Machine! Tortises aren't just adorable... they're eating machines! I got sucked into a tortise rabbit hole because I just couldn't stop myself, and I think watching them eat is my favorite part...
There are entirely too many fantastic videos over at The Tortoise Whisperer's TikTok... including BABY TORTOISES!

• Melt! I care about the welfare of animals over the vast majority of people. So I don't think I would be able to resist this...
I mean... just look at that little face. How could anybody resist?

And that's a tortilla wrap for bullets this fine Sunday.