It never ceases to amaze me just how easy it is to dump a bunch of money on your pets.
I've done more than my share. Mostly in the form of toys that Jake and Jenny get tired of quickly... which means it's time to go buy more toys. Fortunately, Jake only really cares about one toy... his stuffed lion Mufasa... but he does like new stuff too, as it keeps his life interesting.
One of the most expensive investments happened before my cats even arrived. I knew I would be getting at least one of them to keep my mom company, and worried that the wall-to-wall hardwood floors would be uncomfortable for a cat to walk on all the time. So I bought a bunch of rugs to put throughout the house. I also bought carpeted stair treads to make it more comfortable for them to go up and down the staircase.
It was money wasted.
I found out very quickly that Jake and Jenny will avoid walking on carpet. They will avoid laying on carpet. They want nothing to do with carpet. I mean, look at this...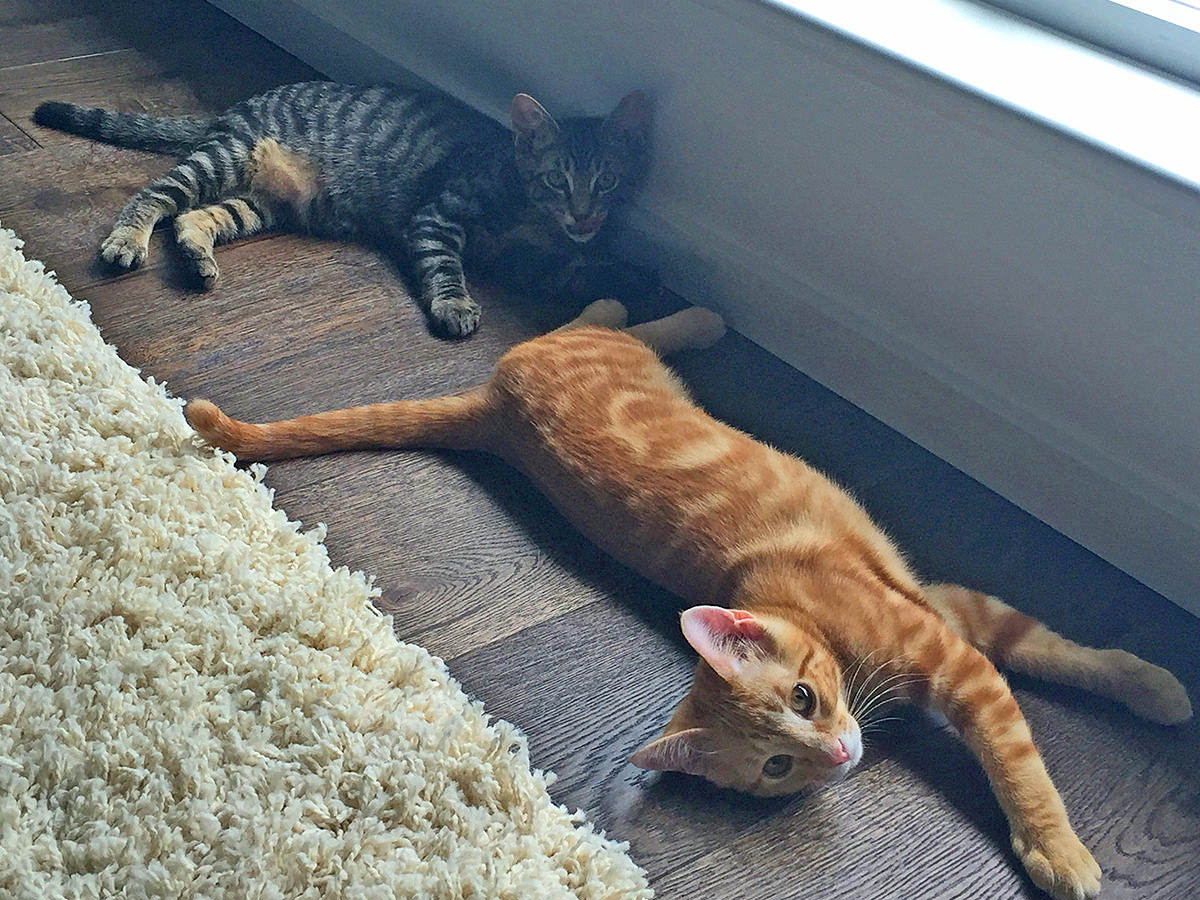 Well, fine by me. I didn't want the carpet anyway. Especially that ugly shag monstrosity I bought for my living room. Within six months all the pricey carpets I had purchased were tossed. Except for the carpeted stair treads. I left them because even though both cats avoid wallking on it... they do run on it. When they are chasing each other at top speed, they grip that carpet tread with their claws and shred the things. So... better the carpet than my hardwood, I suppose.
You would think that I had learned my lesson by now on buying stuff my cats will ignore.
But nope.
I just bought a cew chirpy ball to delight them and annoy me. For a few days anyway. They'll be ignoring it within a week.