Inconsistent weather has crushed my Sunday plans, but I've still got you, dear reader... because an all new Bullet Sunday starts... now...

• Awwww! And... YOU'RE WELCOME...
I've read that a dormouse can hibernate for 6 months or longer depending on the weather. That's my dream job. Though I'd settle for being able to get over 6 hours of sleep at night, so there's that.

• Two! I finally got around to watching Coming 2 America, the streaming sequel to one of my favorite movies of all time. It was... rough. The original Coming To America was a hyper-focused story which does exactly what you should be doing if you've got Eddie Murphy and Arsenio Hall headlining... focus as much precious screen time on them and their story as possible. Unfortunately the sequel doesn't do this. It's chopped up into a half-dozen different ideas, too many of which focus on people who are not Eddie and Arsenio. It's incredibly frustrating given just how easy it would have been to avoid this misstep. But it is what it is, I guess. Though the trailer made it look like it was going to end up better than it was...
While not a terrible movie, it didn't have the greatness that the original had. It didn't have half the greatness that the original had. And that's a serious problem. And I have a hard time trying to decide if something was better than nothing at this point. Probably.

• McDonalds! And now this from the You Don't Disrespect Your Mother No Matter How Tempting That May Be Department...
I think I laughed for five solid minutes when I saw this.

• Home Decorator! This morning I ran across an article about The Evolution of the Oval Office Décor, and it's pretty cool. They've created 3-D cutaway renderings of how the look has changed over the past 100+ years...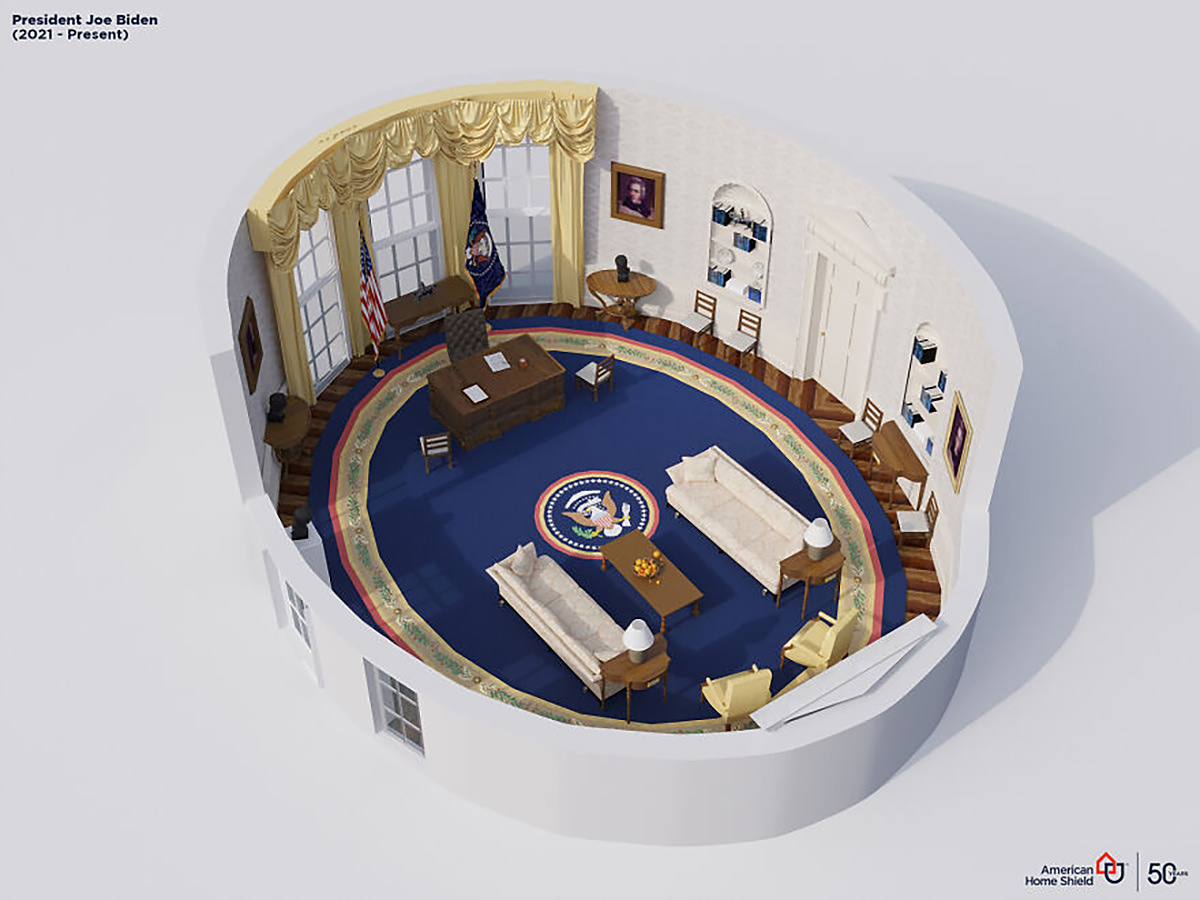 Almost makes me wish that there was an Oval Office decorator app where people could go in and design it for themselves. Then order a drone strike. Because apparently that's our thing now.

• Coffee! THIS MAN IS DOING THE LORD'S WORK!!!
This bugs the ever-loving SHIT out of me in movies. Especially in Hallmark movies where it's obscenely obvious THAT THE FUCKING CUPS ARE EMPTY! How hard is it to fill the cups with SOMETHING that makes them act like they aren't empty or defying the law of gravity? Though I'd just as soon have them filled with water or soda so that actors stop forgetting that THEY'RE SUPPOSED TO HAVE JUST SWALLOWED SOME COFFEE!

• A Royal Romance! Welp. That Oprah interview with Prince Harry and Meghan was really something. There were absolutely no punches pulled, even though there were some areas that were intentionally not discussed. But what was discussed was brutal. The Royal Family comes off as a bunch of racist assholes, and watching them try and dig their way out of the horrific allegations will be amusing (to say the very least). A part of me hopes that it's being greatly exaggerated, but another part of me knows better.
While watching the interview unfold, it was tough not to think back to the Lifetime movie Harry & Meghan: A Royal Romance. As a connoisseur or trashy Hallmark movies, I ended up liking it so much that I bought it...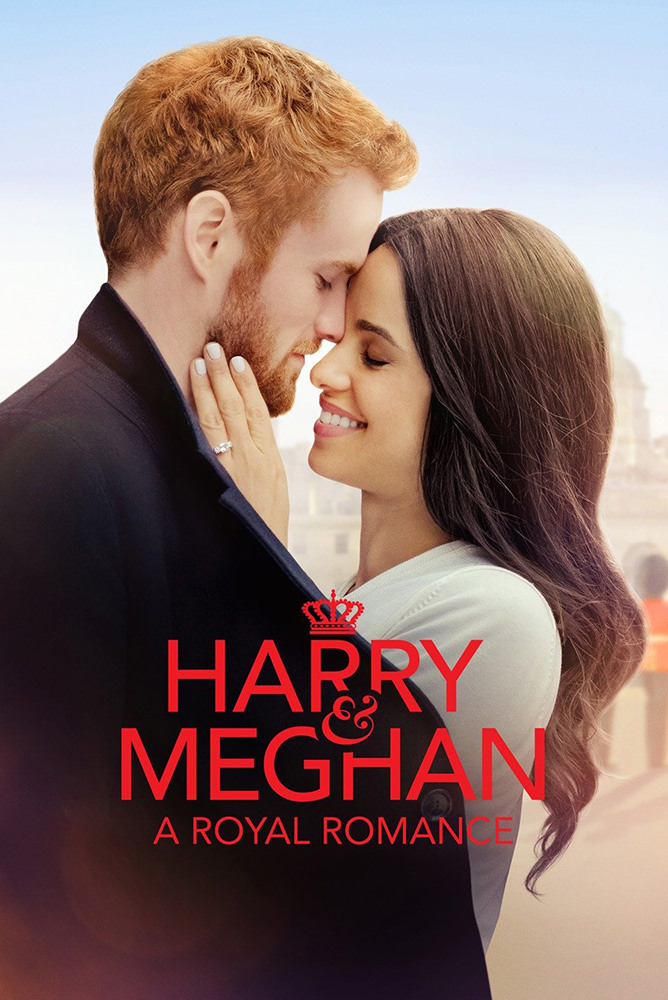 Seriously though... it's a darn good movie (for what it is), and there's a scene where Her Majesty They Queen tells Meghan that The Royal Family was mixed race thanks to Queen Charlotte...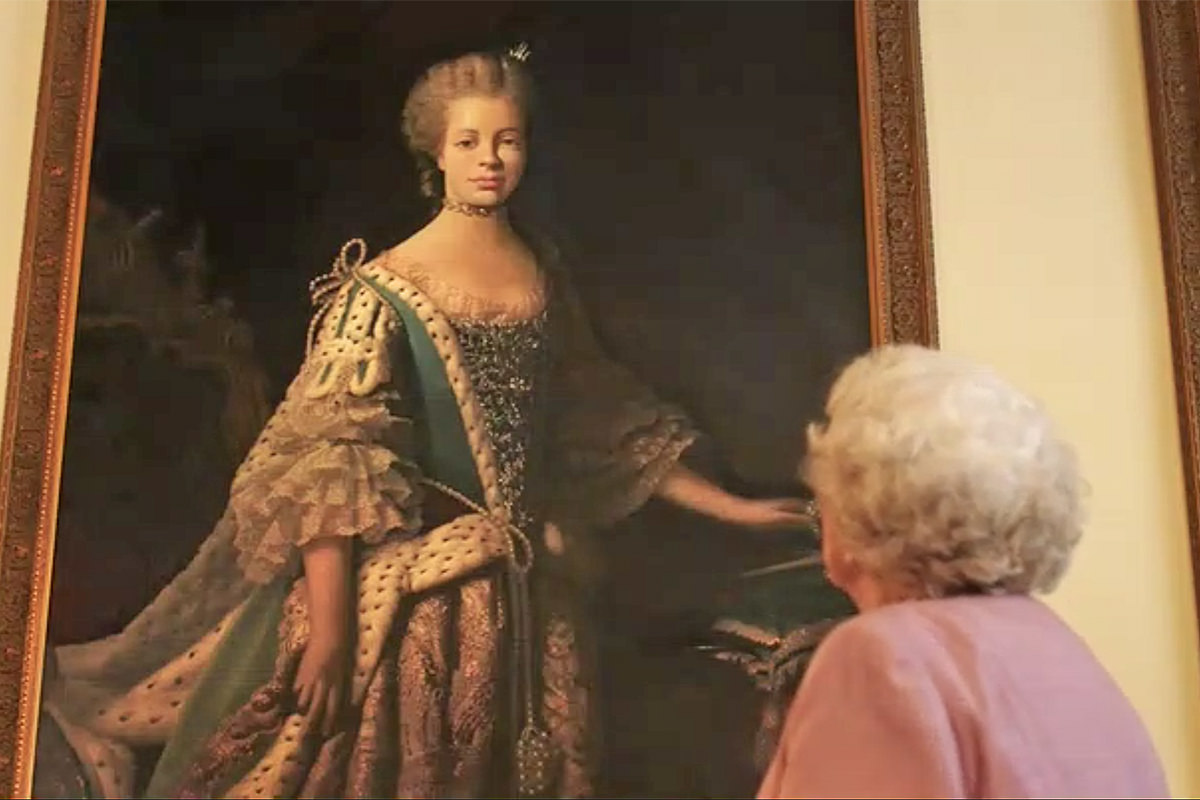 If that scene actually took place, it's tough not to re-contextualize it knowing what we (allegedly) know now. It's all at once incredibly sad... totally infuriating... and yet not totally unexpected.

Have a happy Sunday there, slugger!