Well would you look at that... the two-hundredth edition of Caturday!
Hard to believe there's still new stuff happening with my cats nearly every week for the past five years to keep this going. Though not really so hard to believe. Since the pandemic started, my cats have lead far more interesting lives than I have.
Though Jenny's life is mostly about wanting to be scratched. She sheds like crazy, and is forever stopping me to get a nice rub-down so I can pull out another massive handful of shedded fur. She'll stop me while doing laundry. She'll stop me while cooking dinner. And she'll stop me while coming out of the bathroom every time!

Jake, on the other hand, is far more interested in staying warm. I turned off the heat on March 1st to save energy because it's been getting warmer and warmer. Alas the nights still get fairly chilly, so Jake has been glomming all over me each night and is still there every morning. I thought this would abate after a week or so, but nope. Still there...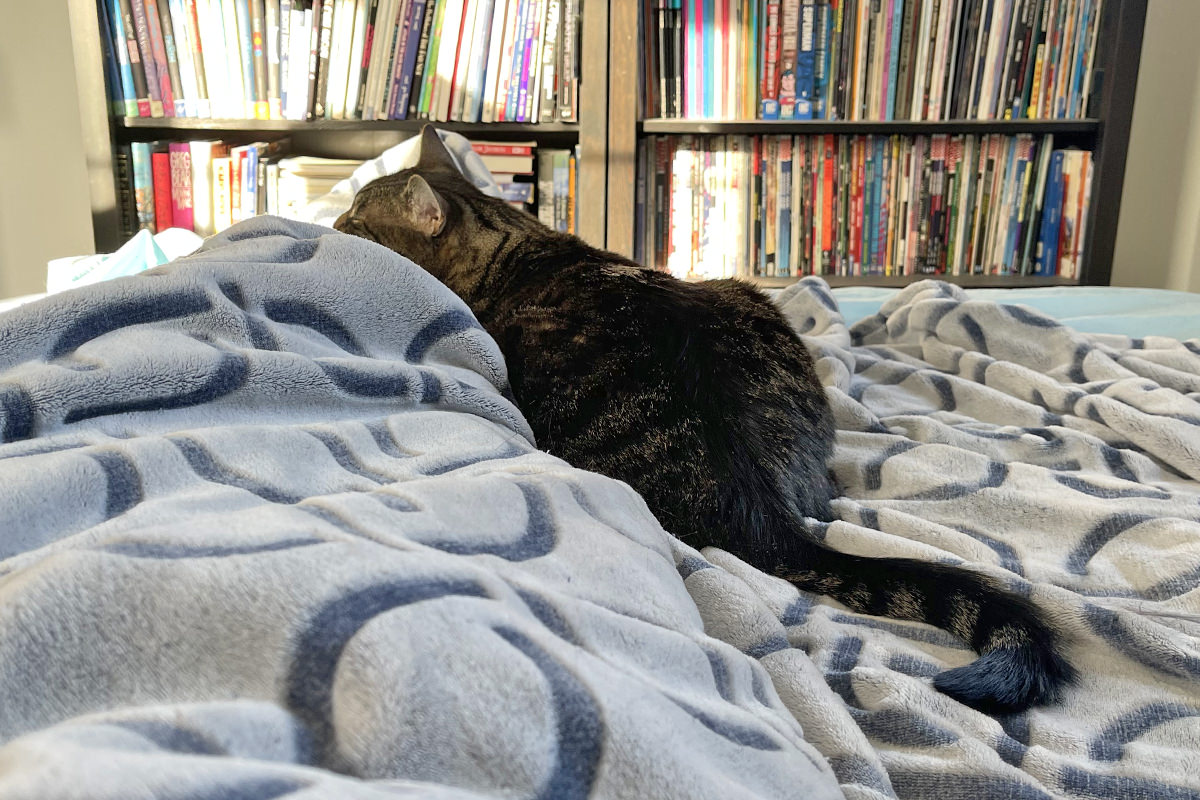 Don't ask me how he is remotely comfortable in the positions I wake up to, because I haven't a clue...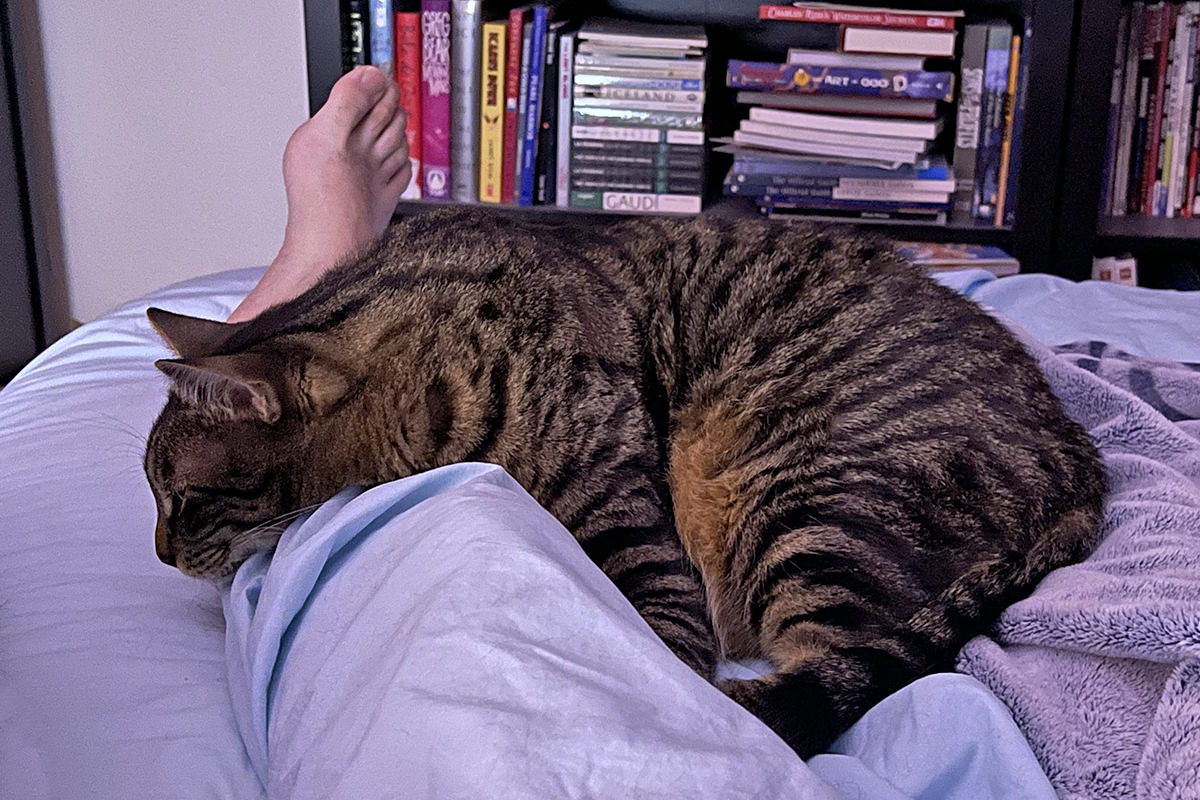 And now I'm off to clean out the catio for Spring. They've been spending a lot of time out there now when the sun is out, so it's probably time. And for anybody wondering if they ever fall asleep out there when it's time to eat... well, have no fear...
They may not hear me when I'm a foot away asking them to stay off the table, but they could hear food dropping from a mile away.