This past week we experienced a bit of a cold snap. Usually when this happens I turn the heat up a bit so it keeps running, because once the temperature drops enough the heat has a tougher time battling its way back. This essentially means the heater is running all the time, which can get expensive. Knowing that the cold was likely temporary, I just left the heat alone. This meant there were times it got fairly cold in my house. The cats have fur coats and are likely warmer than I am, but that doesn't mean they like it. They would much, much rather have a warm house.
An upshot of this temperature change is that Jake and Jenny are often cuddled up together sleeping so they can stay warmer...
Now, to be clear, my cats get along fine. Other than occasional play-fights and nightly incidents of them chasing each other around the house, they mostly just ignore each other. This works out great for me because they take turns seeking attention...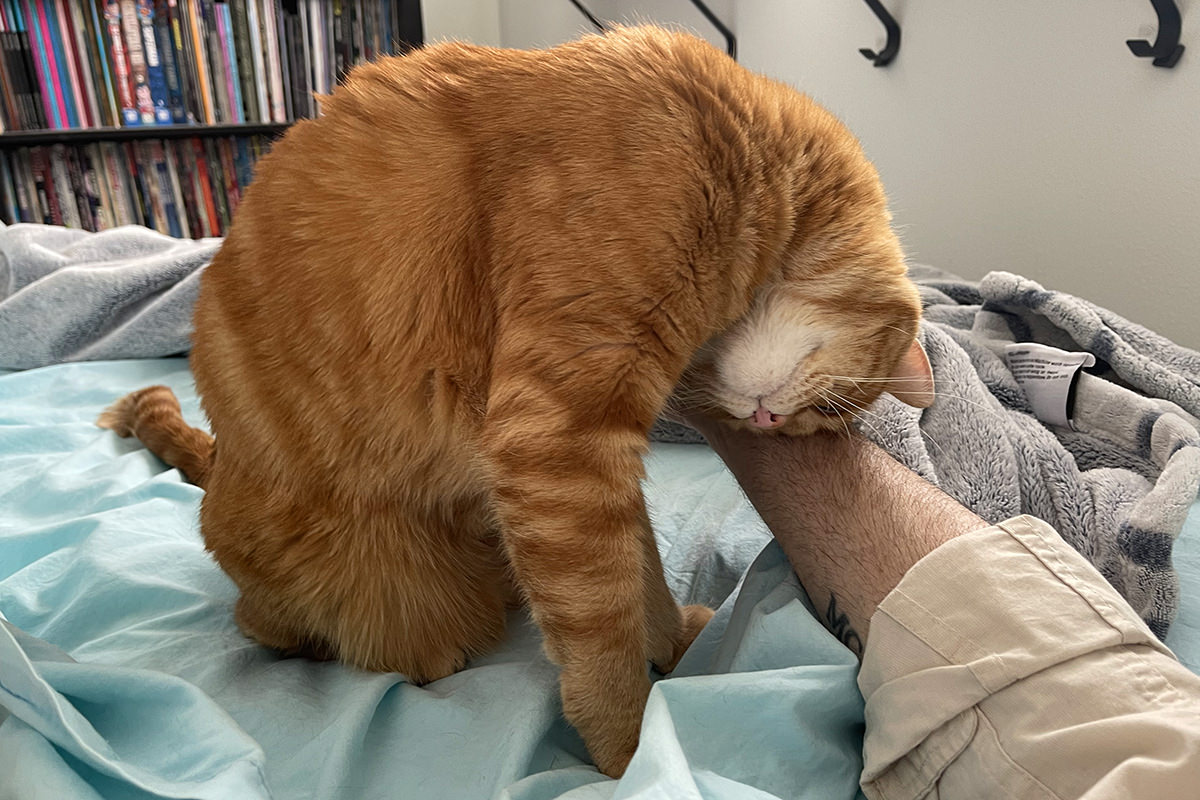 But now that they'd rather spend their non-stop nap-time together, the only way I see them is on the guest room security camera, day and night (except feeding time, of course...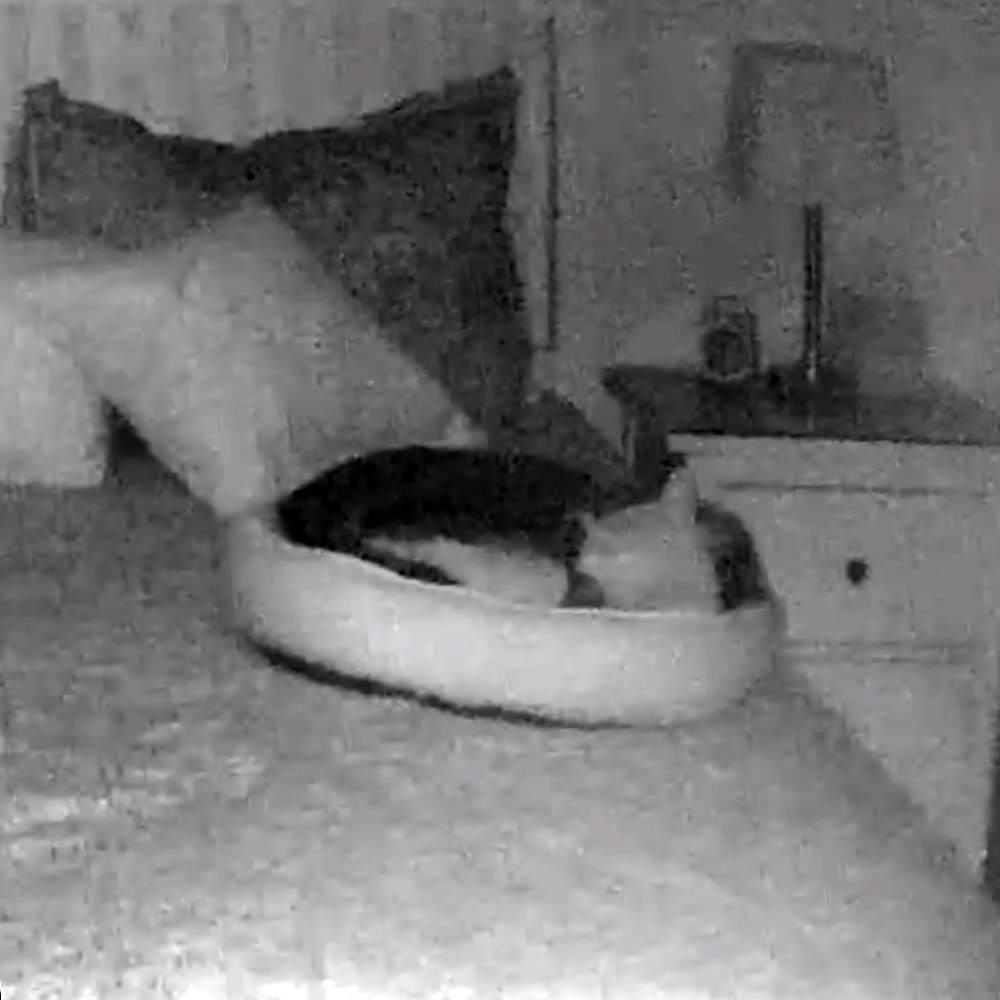 Kind of a bummer, but it beats a $40 increase on my power bill.
I'm confident that in another week or two they'll be back to their normal ignoring each other... and paying more attention to me.