And that's all I can do. That's all there is.
So last night I took a sleeping pill, watched a movie, then watched television until I fell asleep. There was no point fretting over whether or not limp Uncle Joe will limp-dick across the finish line with all those uncounted votes... or whether we get four more years of whatever the fuck this is. Odds are the Democrats will hold The House. Republicans will retain control of the Senate. And the president will be whomever they're gonna be.
I did fill in my best-guesses just for fun, however...
At the time I checked my news feed, Arizona seemed likely to be called for Biden... as determined by FOX "News," of all places... so I went with that even though I was truly questioning whether it would actually happen. Wisconsin and Pennsylvania seemed a safe bet for Biden because I read that much of the untallied votes were from larger cities where they tend to vote Democrat.
The big mystery of the night was Pennsylvania. Assuming I guess right on everything except Pennsylvania, that still doesn't seal the deal for Trump's reelection...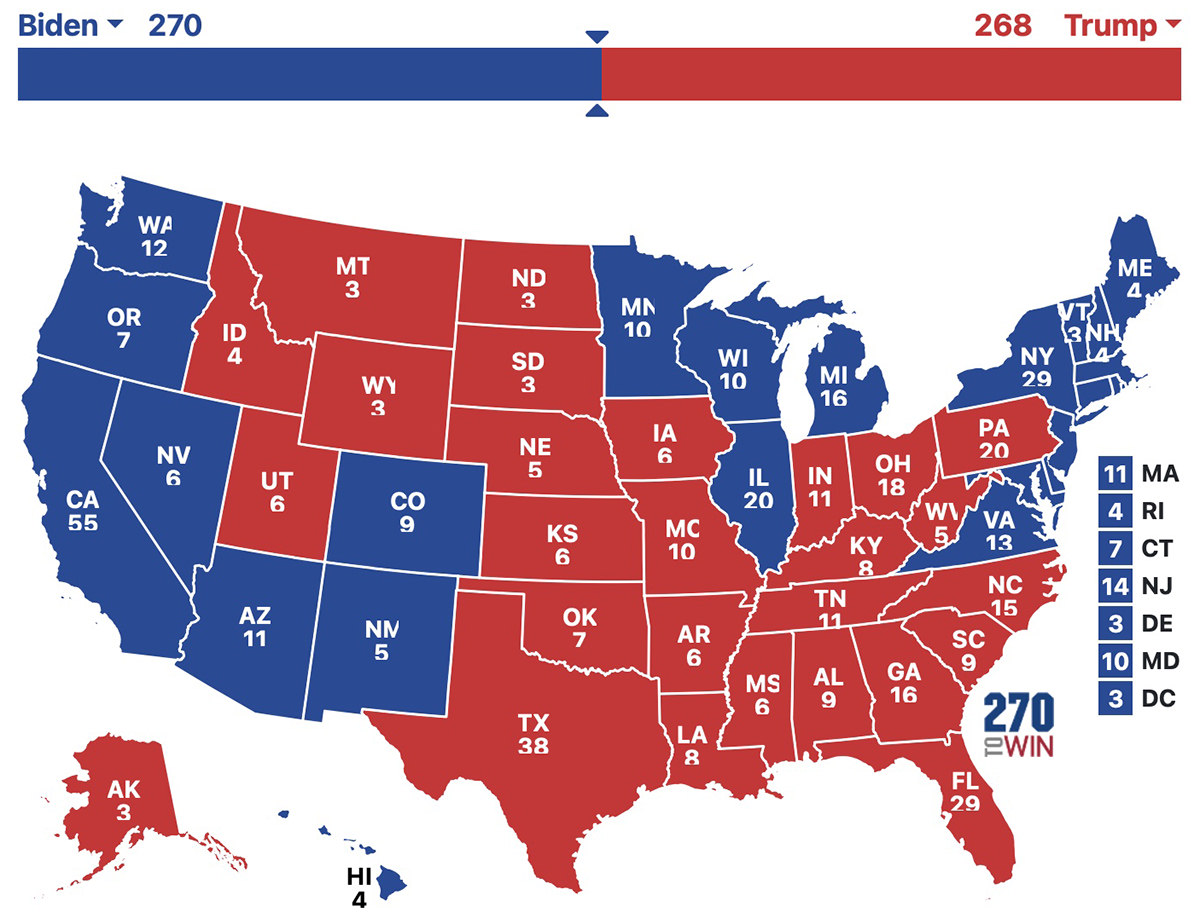 So I guess that's all she wrote?
On my lunch hour today, I took a look at Nate Silver's projections and got this...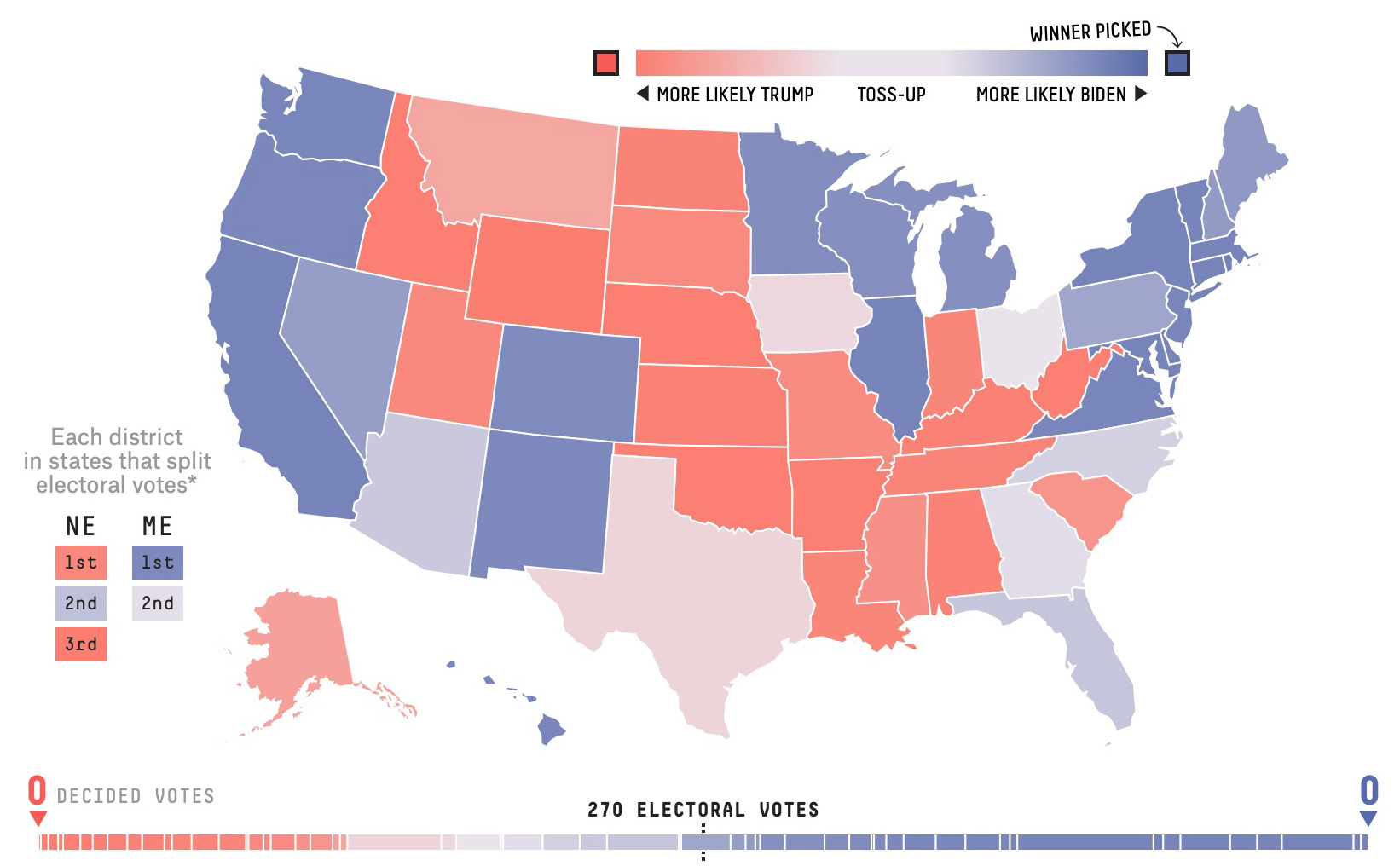 Florida, Georgia, Ohio, and North Carolina tipping for Biden seems unlikely... but given how crazy things are, I guess anything is possible. I think it will help people accept a Biden win if it's not as close as I was guessing (even though I fully realize his biggest fans will never accept it because he will never accept it). And, hey, none of this is a sure thing anyway. Remember 2016?
NPR, which tends to be more cautious about calling states while actually calling states looks like this...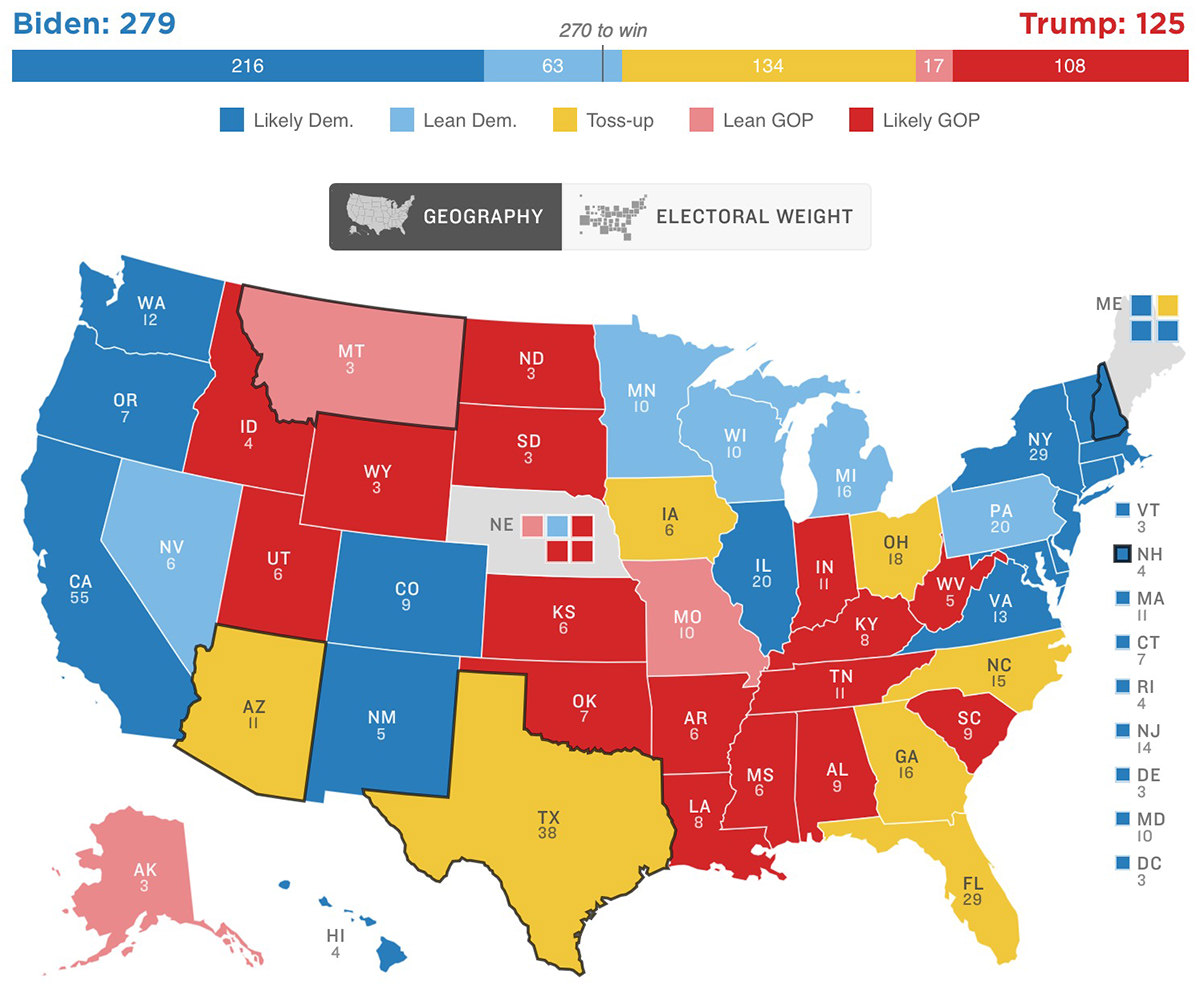 Which means that if everything trending blue stays blue, the NPR-designated toss-up states won't matter and President Trump will still lose even if he sweeps them (which seems likely, with the exception of Arizona).
So I dunno.
Obviously I have never been a fan of President Trump. I sincerely doubt I will become a fan of Presumed-President Biden. But I can't help but think that I won't be gritting my teeth so much with the regime change that maybe-possibly-could be coming.
Given the horrific two-party system that we've married to, I guess that will have to do.