Happy Halloween!
Such as it is.
I bought Halloween candy thinking that I might devise some way of passing it out without the possibility of coming into contact with The COVID. But nope. In the nearly-five-years I've been living in my home, I've never drawn the blinds. I didn't even know if they would work...
On top of that, I had removed the blinds in the cat-tree window so the kitties wouldn't get tangled up in it, so I had to board it up. It's like living in a cave now. Doorbell disconnected. Porch lights off. My cats are not happy...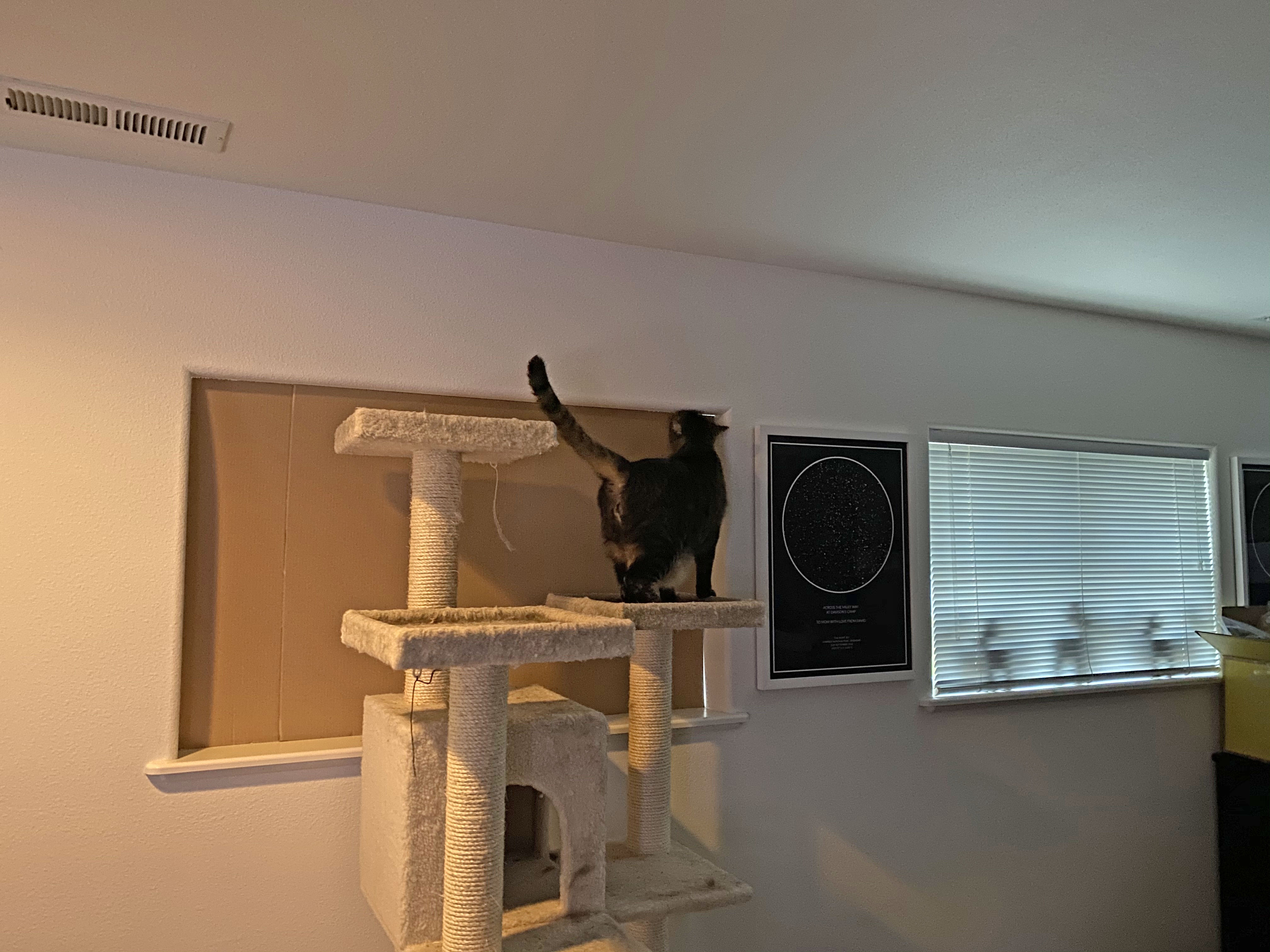 Though they would probably have been even more unhappy with the doorbell ringing and kids screaming "TRICK-OR-TREAT!, so I guess it's one of those six of one, half a dozen of the other situations.
Last week the movie version of Cats landed on HBO Max. It's just as horrific as I was lead to believe and there was just no way I could deal with it all. But then, jussssssst as I was grabbing the remote control, Jenny was suddenly invested...
Luckly, she only lasted about ten minutes, but still... that's something that will haunt my nightmares.
The good news is that I won't be having nightmares all alone. My cats are still all over my electric blanket from the minute I go to bed to the minute I wake up...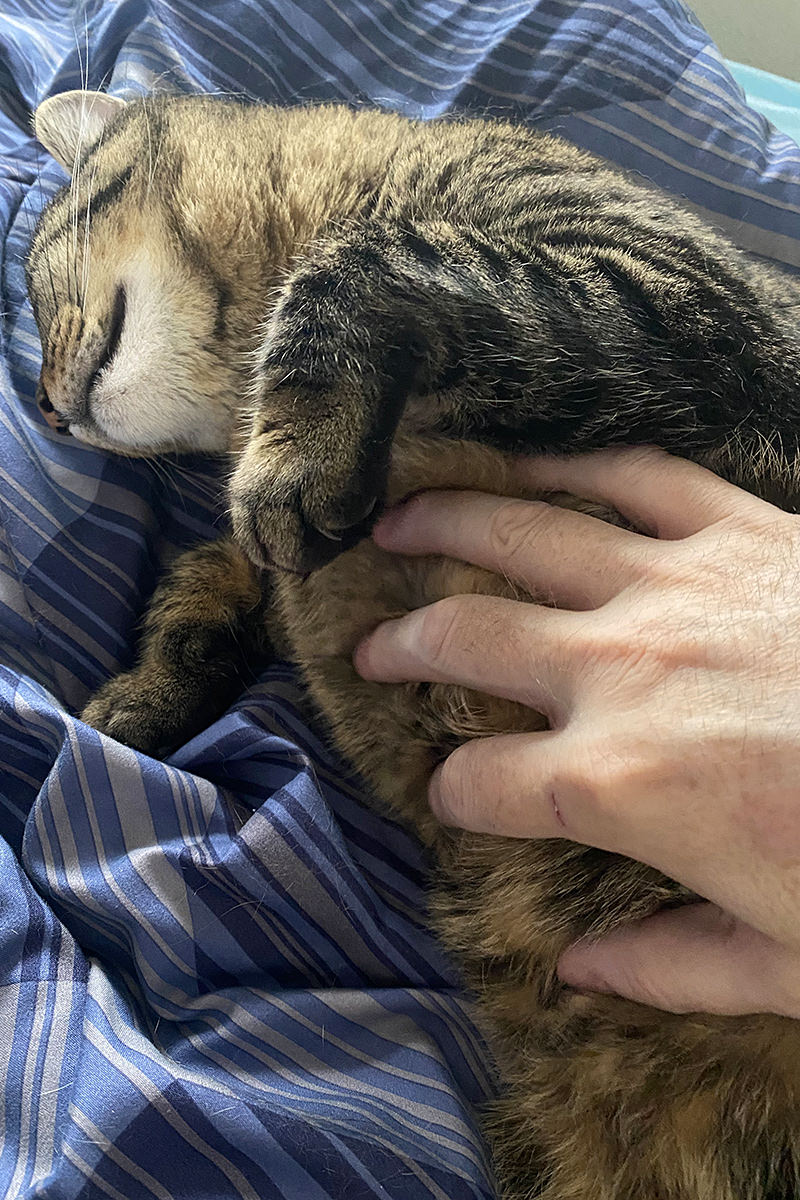 And now I suppose I'll have to deal with two rather upset cats. I explained that they could go out to the catio if they wanted to see outside, but they don't seem to be listening to me. What else is new?