As Summer turns into Fall and bugs start trying to find a way inside to escape the cold, Jake and Jenny are going full-out bonkers. Bugs are like Pokémon to them, and they are compelled to Gotta Catch 'Em All.
The madness was on full display when Jenny started chasing a fly that found its way inside. She was happily batting it in the window... chasing it to another window... and generally having a good ol' time.
But then Jake came running in and things escalated to 11 in a real hurry. He was in Beast Mode and Jenny was having none of it. She ended up hiding from his mad dashes inside the cat scratcher lounger...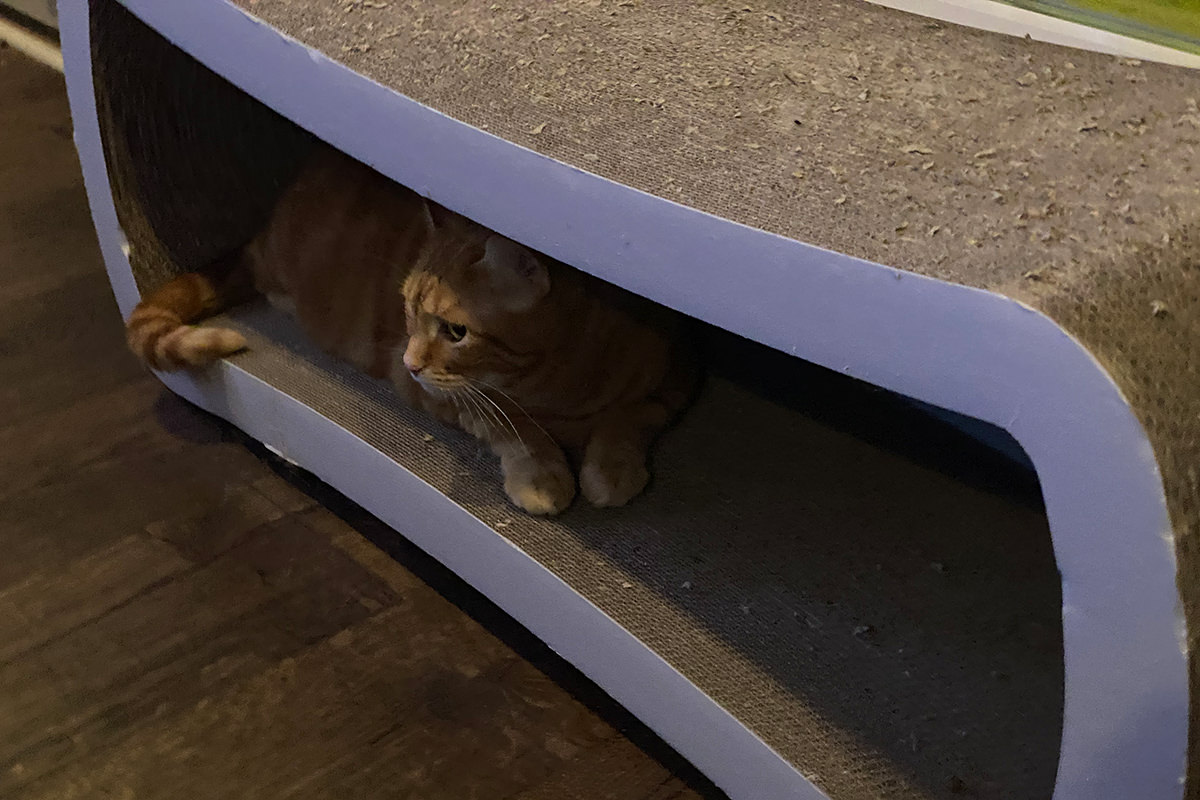 Poor thing. It was her fly first!
Speaking of Jake...
Used to be that Jenny was the one who would come up meowing when she was demanding to be petted. Now Jake is getting in on the action. He can't meow, but he can squawk. Earlier this week he hopped up on the bed, flopped on his back, then squawked until he got belly scratches...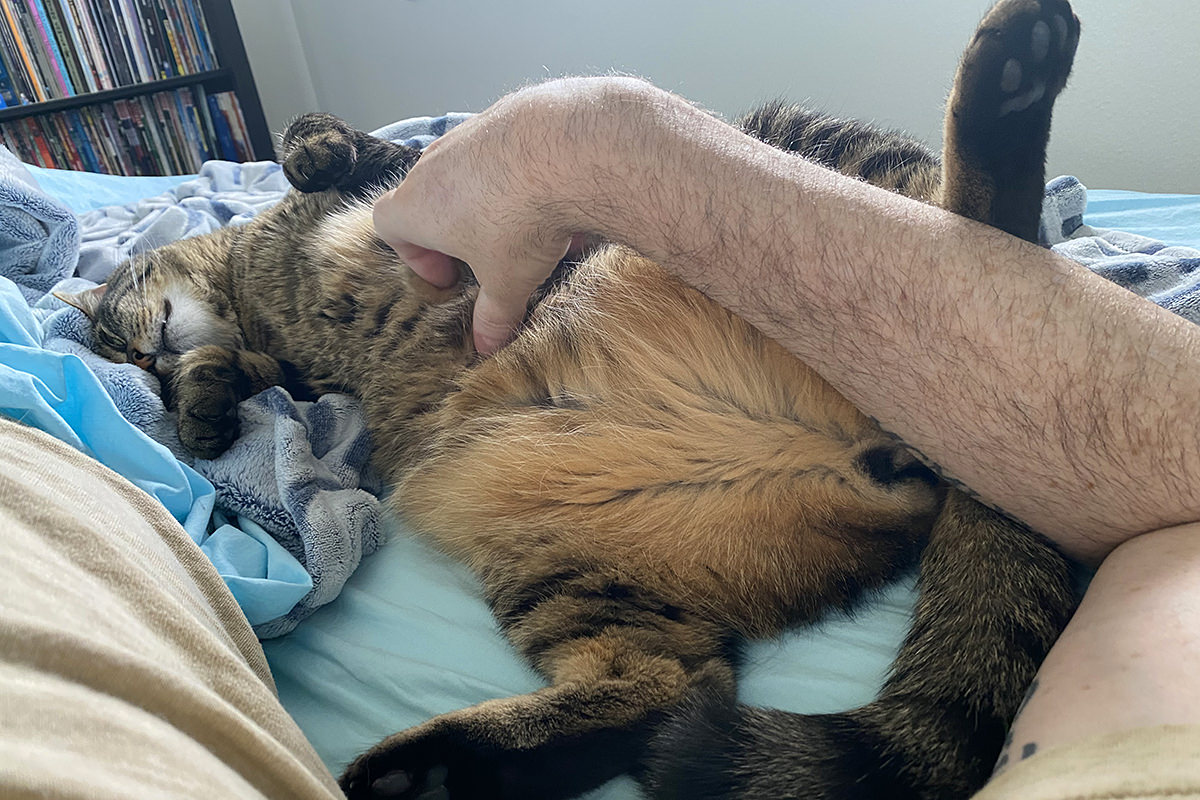 Ahhhh... that's the stuff.
After he was done, he wandered off content.
FOR ABOUT TEN MINUTES!
Then he was back to take a nap...
And, yes, this is his default sleeping position now.
If only I could lay around in bed all day like this. Must be nice.