I cannot win with my cats.
In order to climatize them to the absurdly stupid tradition of changing the clocks twice a year, I always move the time in small increments the month prior to the change so it's not a shock to them. As you can imagine, the Fall is far, far more difficult because I am serving their meals progressively later. They do not like this. I get stared at with evil looks because they want their breakfast when they want their breakfast...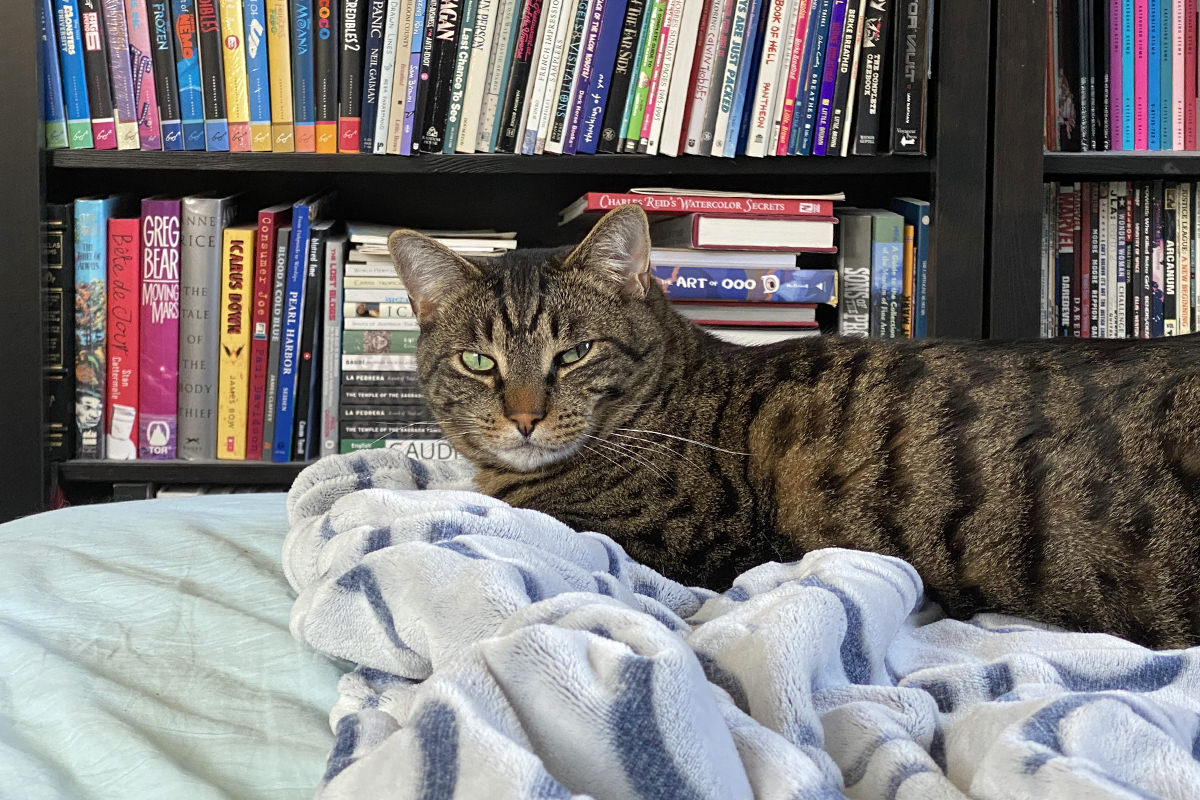 Usually when the feeder goes off? They bolt downstairs to scarf their little mid-day meal. But now? They just lay there glaring at me like food is the worst thing in the universe... then eventually saunter downstairs to begrudgingly eat.
I apologize to them, even though I hate Daylight Saving nonsense more than they ever could.
The time change (15 minutes a week for four weeks) has had a domino effect... ramping up the disdain for even thr smallest inconveniences. Take Jenny wanting to get into the laundry room, for example. The door is tough to open and close. Which is why I leave it open just a bit while washing clothes so it's easier to slide. Sometimes I leave it open a bit too much and Jenny is able to force her way in. But this time I didn't leave it open enough and she was pissed that she couldn't get it open. Pissed...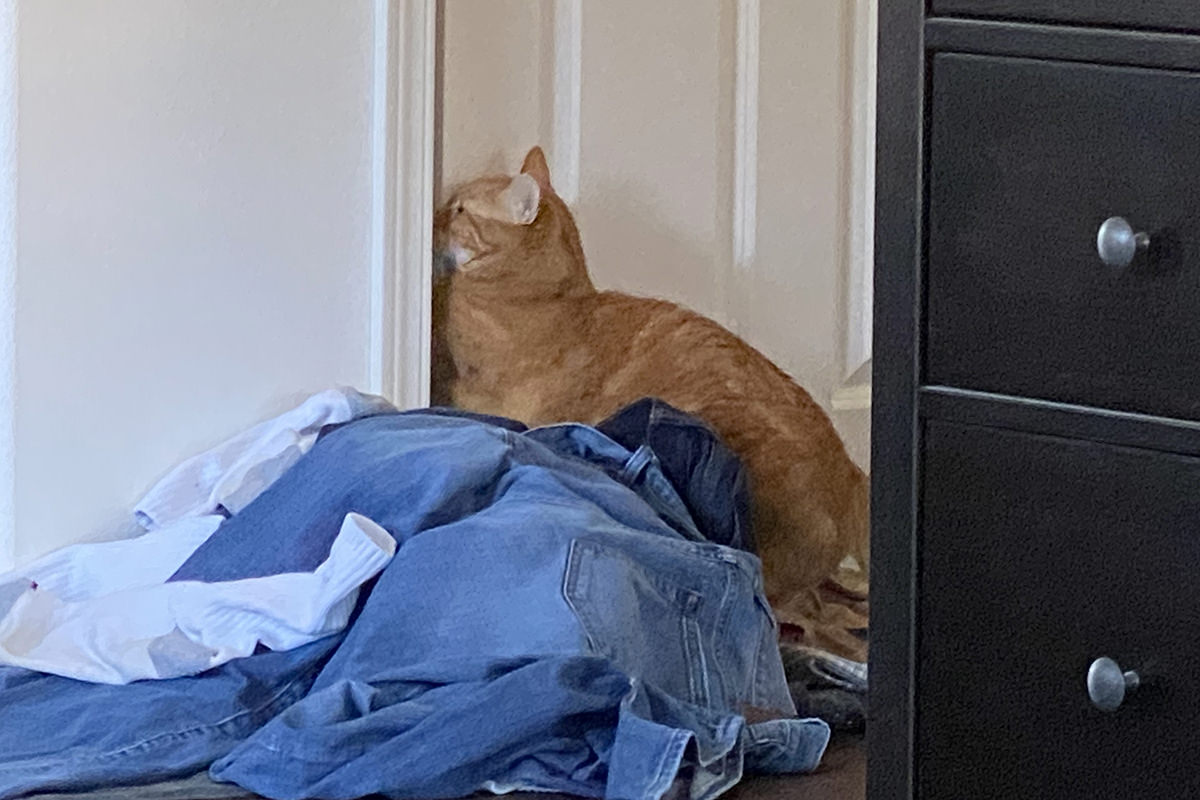 Here she is preparing to unleash a meow of frustration like she's never done before...
Fun!
There is a good thing about Fall arriving. I wake up every morning with Jake snuggled up to me. His favorite spot is behind my knees...
There are better ways to wake up.
But there are many, many worse way to wake up as well.