Last night the skies were as clear as they ever are, so I decided to wander and see if I could find a place where I might see the NEOWISE comet. I keep running into these amazing shots other people are taking, and grabbed my binoculars in an attempt to at least see something.
My cats, not accustomed to my abandoning them after sundown were upset. As I was passing through the catio I heard comotion at the cat door and went to see what the issue was. Turns out it's just Jake and Jenny both trying to squeeze through at the same time so they could follow me...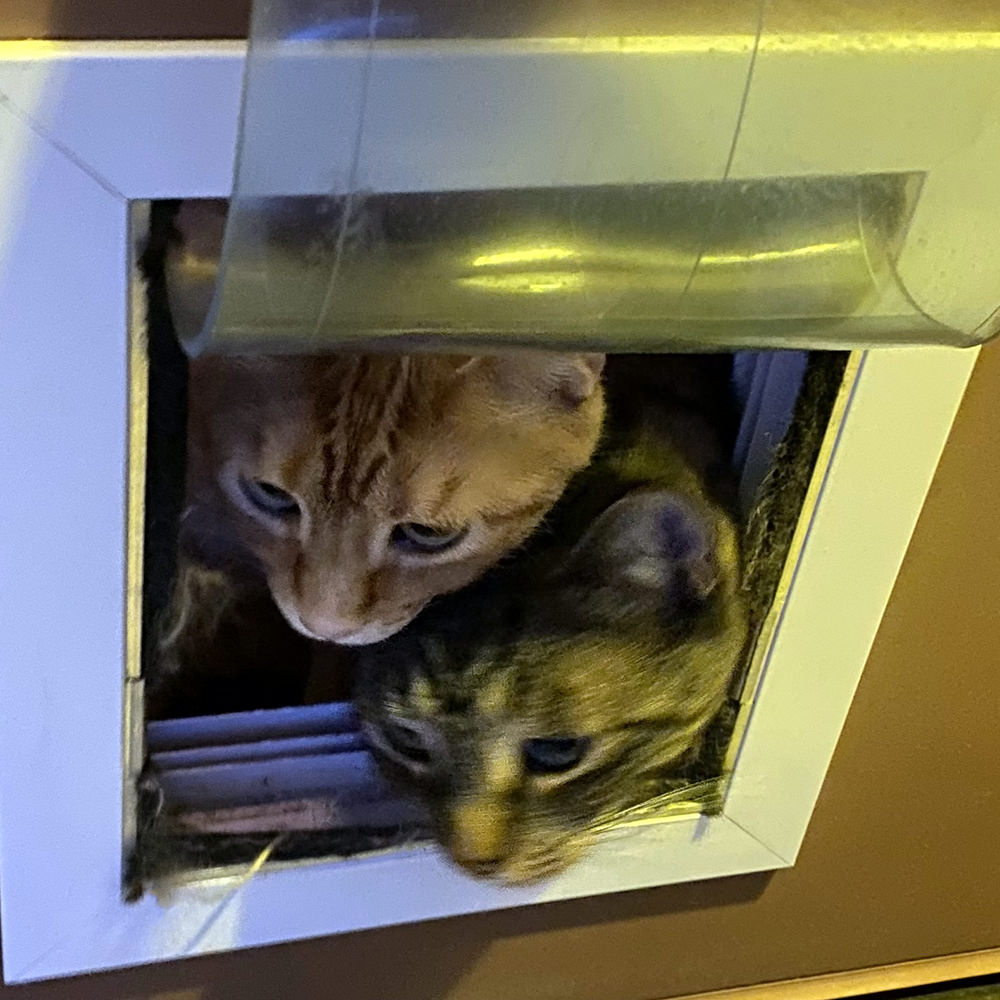 Eventually Jake snaked through so Jenny could follow. They then watch through the catio fencing with forlorned faces as I walked around to see if I could get clear of the trees and hills blocking my view.
No such luck.
Oh well. My cats were waiting to greet me after my comet-spotting failure, so that was nice.