I know I keep mentioning how Jenny keeps getting more demanding, but it bears repeating because there seems to be no limit to how much she'll pile on. This morning, for example, she stood by the water fountain and started meowing. I went to see what was wrong and... the water level was too low for her highness's liking. She doesn't actually drink from the flowing water like Jake does, she wants to drink out of the well. So she sat there until I went and got a glass of water to fill it to a more acceptable level.
Earlier in the week she was upset that I was taking too long in the bathroom and she wanted her morning pets and sat outside the door and meowed and meowed.
And before that SHE WAS UPSET THAT THE TELEVISION WASN'T ON! Seriously. Sat there in front of the television meowing until I turned it on.
I'm getting really good at interpreting what she wants. Thankfully.
Jenny spends most of the day and a good chunk of the night out in the catio now. In daylight she naps in the sunshine. At night she... stares out into space? No idea what she's looking at. Or for...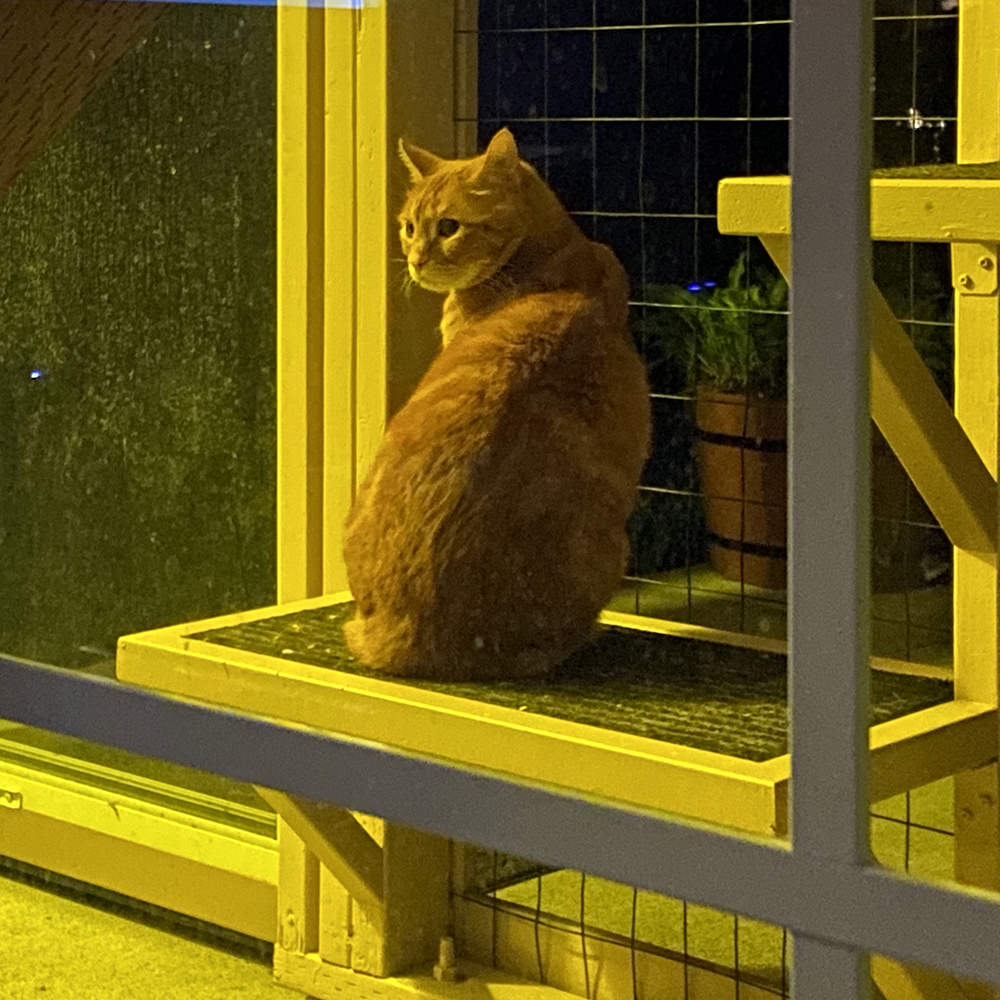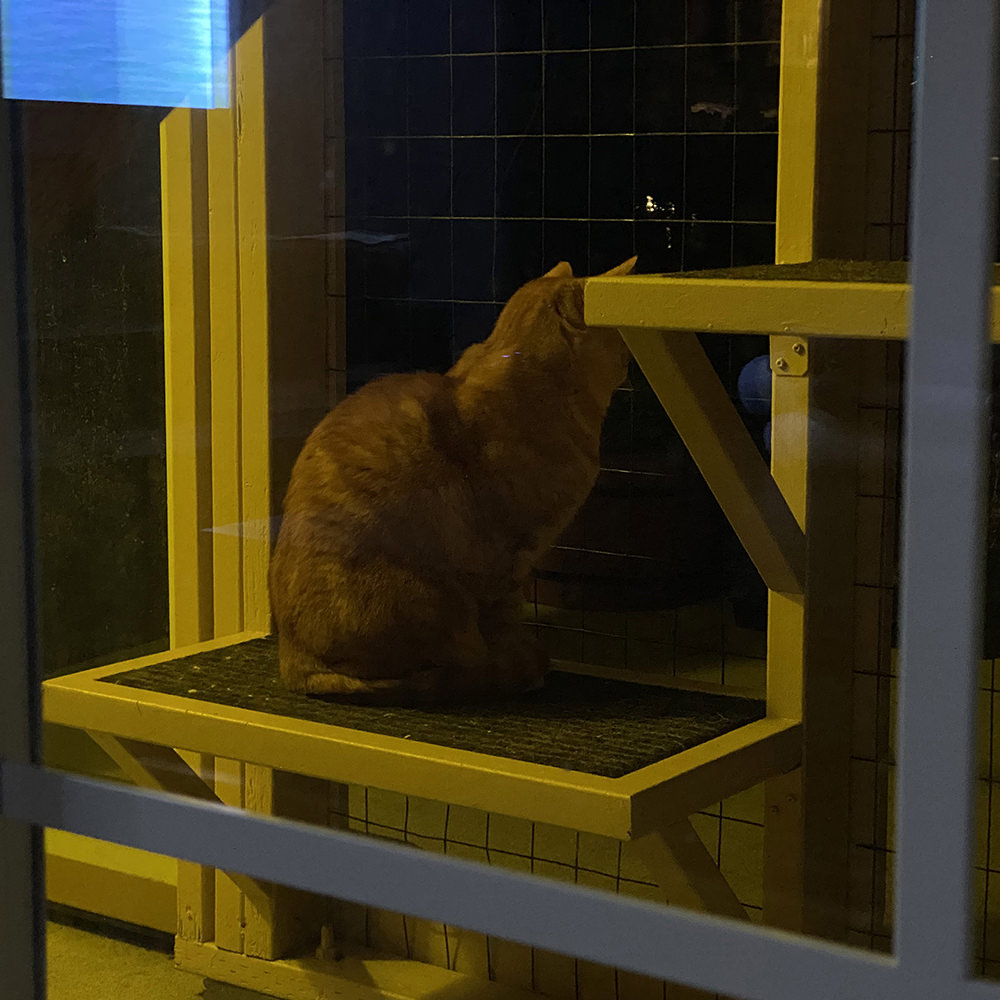 I planted some flowers outside so that she has something to look at while she's out. I don't know that she appreciates them, but the bees sure do...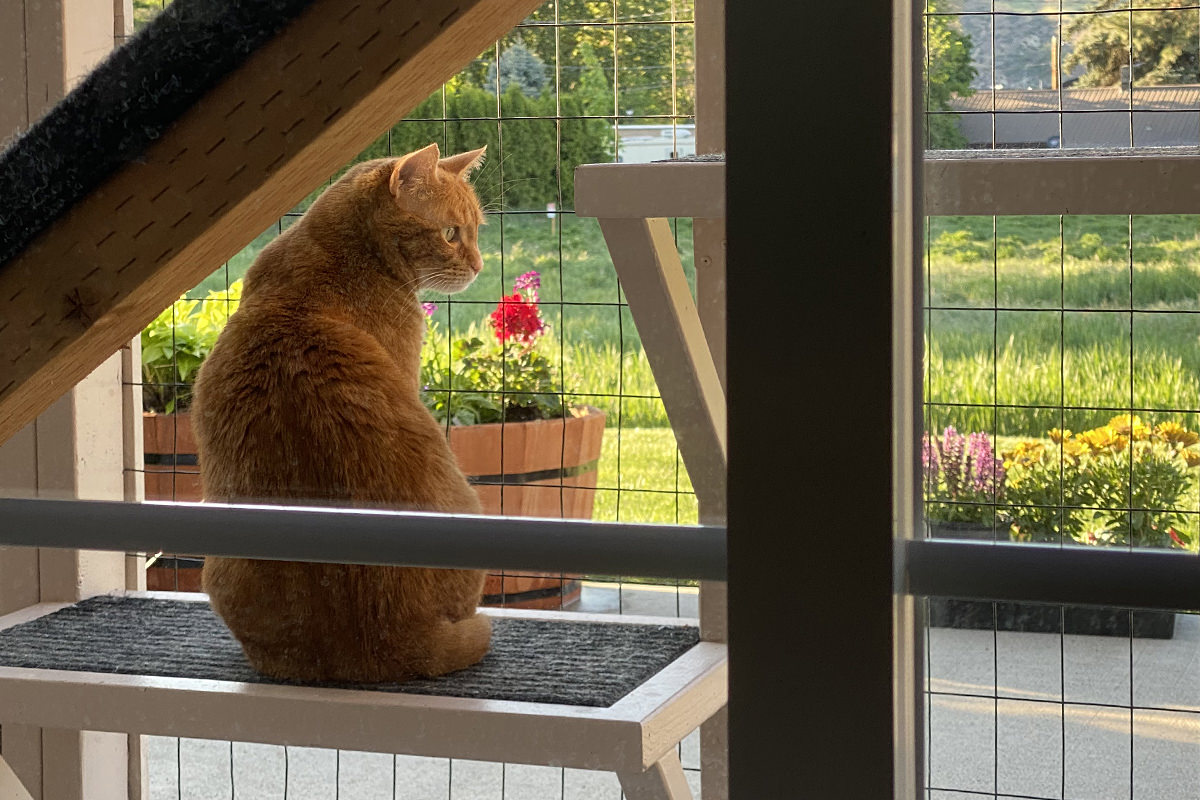 And then there's Jake.
Who is also becoming more demanding.
When I got home yesterday, Jake went running around the house and stopped long enough to scratch on his post. He got a claw stuck but, instead of working it free as he normally does, he just sat there squawking for help until I came and freed him. Methinks I spoil my cats a bit too much...
So... it's nice to be needed... I guess?