I live each day in a Benadryl-induced haze so that people don't think my allergies are coronavirus symptoms. That would be bad enough if not for the fact that I keep getting curve-balls thrown at me.
Take this morning, for example.
I worked late, late, late last night and was still dead-tired when my cats came running in after the Alexa alarm for their 7am feeding went off. So I dragged my ass out of bed and made my way past the landmine of cat toys strewn in my path to give them their food and get some household chores out of the way. At 8am I decided to go back to bed for a half-hour nap before heading into the office.
Five minutes after my head hit the pillow, Jake and Jenny were running into my bedroom at top speed. I had no idea what brought that on... until a second later when the yard-care people fired up a thatcher so they could groom the lawn for Spring. The noise was huge, the cats were freaked, and I wasn't going to get any sleep.
Then, at 8:30 the Alexa alarm I set to "wake me up" went off, which got the cats all excited because they thought it was feeding time again when they heard it.
As I was headed to the shower I realized that the thatching noise had stopped and it was quiet... even though I only heard them working on the side of my home and nowhere else. I thought perhaps the thatcher had broke down and looked outside to see if there was a problem.
Oh there was a problem alright...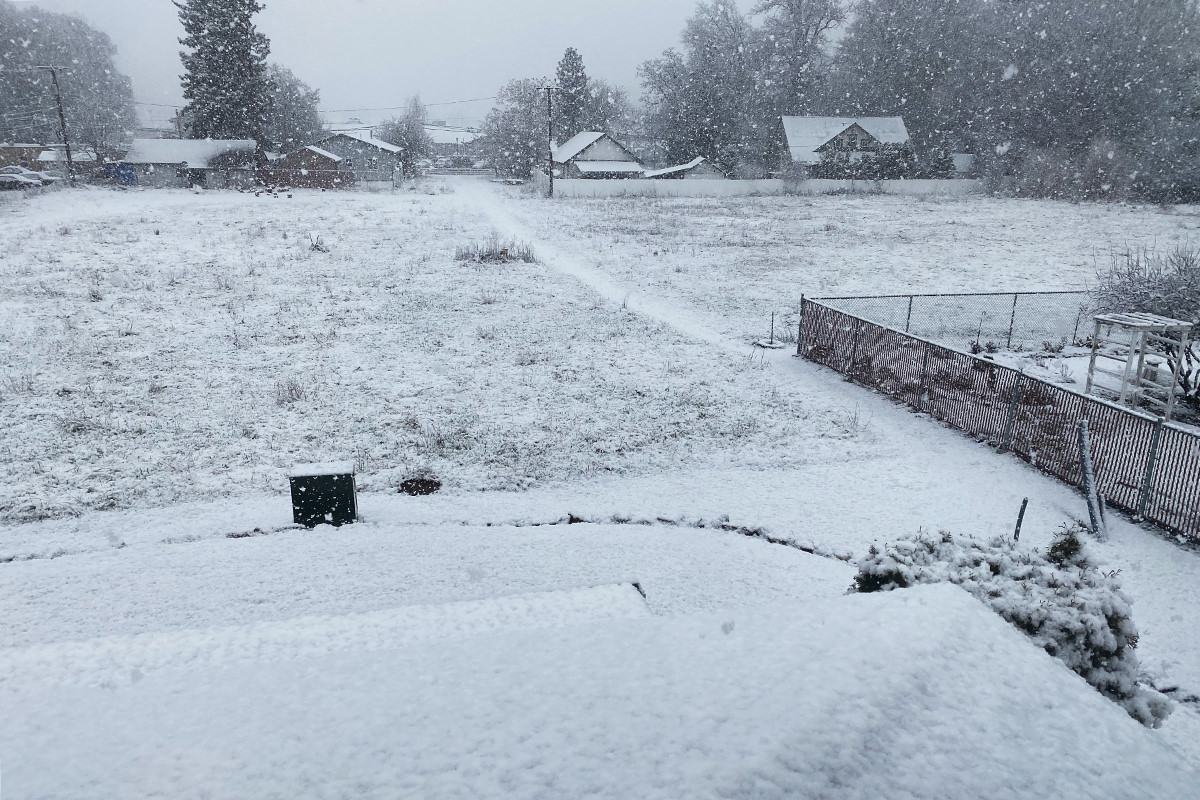 Great.
Might as well go to work then.
My cats were still waiting for their second breakfast when I trudged down the stairs...
Note that Jake is ON THE TABLE WHERE HE KNOWS HE'S NOT SUPPOSED TO BE!
I'm all like "SERIOUSLY? YOU JUST HAD BREAKFAST 90 MINUTES AGO!!" But I was feeling sympathetic from the noisy yard work that scared them, so I gave them kitty snacks before heading out the door.
Where I had this greeting me...
Guess I converted my garage into a wood shop too soon?
I am going to try and do as little work-work as possible this weekend so I can get caught up on house-work that's been piling up. Because, just like with the snow that's currently falling, I really don't need an avalanche to bury me.
I'm buried enough.