Jake and Jenny have been bonkers crazy this past week. Perhaps they are sensitive to the shit sandwich which we're all dealing with now? I dunno. Cats are smart, but I don't think that they are reading the news while I'm asleep. But maybe they are.
It all started on Monday when I nearly crapped my pants because I thought there was a snake under my bed...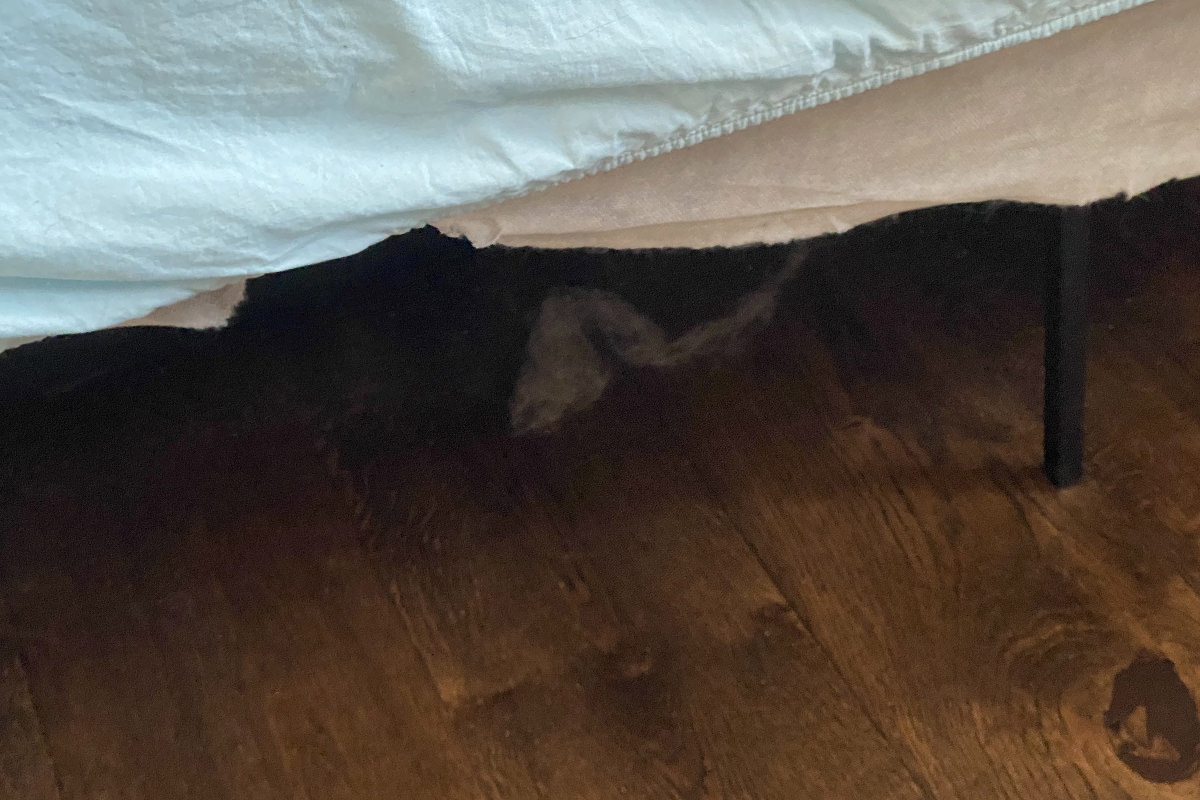 It was cat fur, of course. Which is why I exclaimed "I JUST VACUUMED TWO DAYS AGO!" after I figured it out. But now that the weather is warming up, the fur is practically falling off the cats in handfuls.
Jenny has taken to being particularly savage in teasing her brother. Sneaking under the scratcher lounge so she can swipe at Jake when he jumps off. Eating his snack when he's out in the catio. And, oh yeah, walking by with Mufasa while he's next to me getting petted...
About two seconds after this photo was taken Jake scampered after her at top speed so he could retrieve his prized toy.
Jake has been even more clingy than usual lately. He wants attention all the time...
And then there's Jake squawking for me while I'm in the kitchen. Usually he only does this when he's in distress or needs help finding Mufasa. After dropping everything and running in to find out what was wrong... I found out he wanted emergency belly rubs...
Earlier in the week I walked in the door, greeted the cats when they came running. Checked their food and water. Pet them for a while. Then went to work. But Jake was not satisfied with the level of attention, and decided to hop on me in a way to get my full attention...
More than once I've woken up in the morning only to find Jake curled up at my feet. I try to stay still so I don't disturb him...
But he's easily disturbed...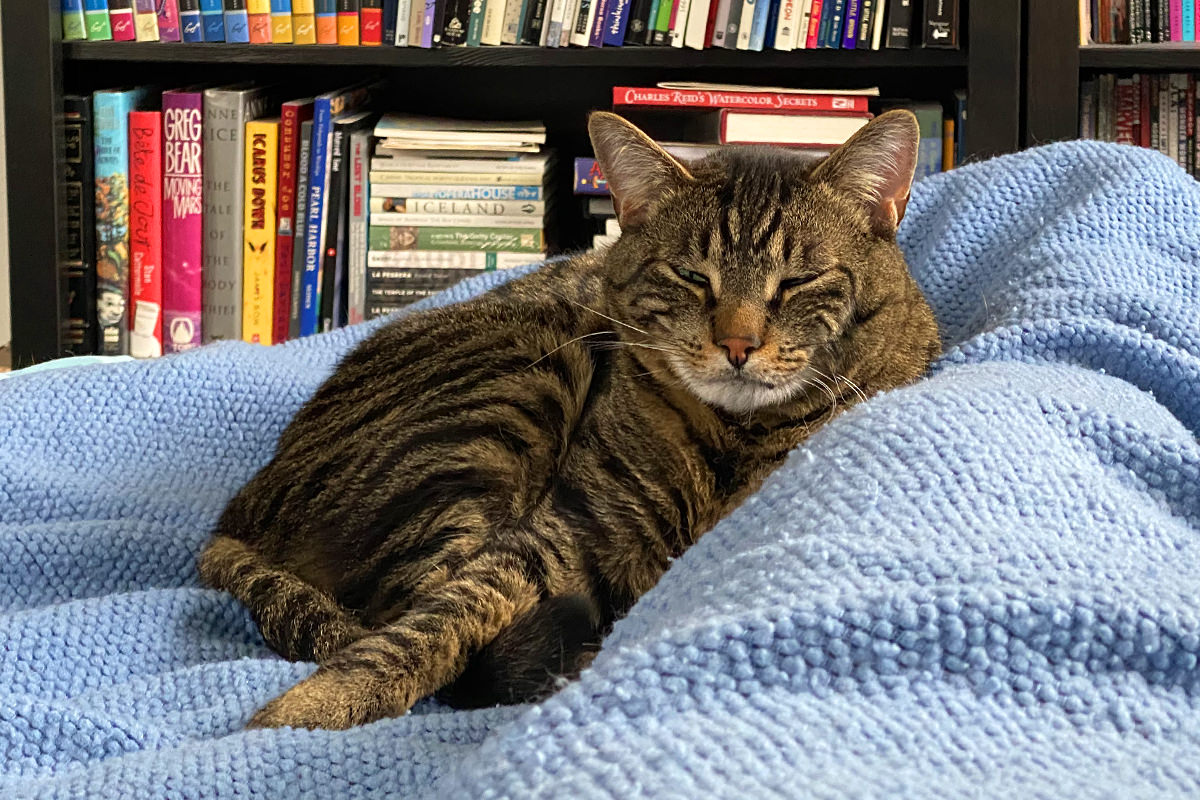 Jake is one cranky boy when you wake him up from sleep.
I don't have the coronavirus. At least not that I know of. But I'm acting as if I do in the hopes that I won't catch it and, if I do, I'm hoping I won't pass it along to my cats. I'm washing my hands before I touch them. I've ordered an extra bag of Jake's prescription food in case I'm quarantined. That kind of thing.
And, oh yeah, I'm also treating my bodily fluids as if they are toxic and keeping the bathroom doors closed so the cats can't go in. They don't normally go into the bathrooms unless they follow me in, but better safe than sorry, right?
Naturally they are furious that there's a place in the house that they can't go... even though they don't really want to go there. They felt the same way about the laundry room until Jenny figured out how to slide open the pocket door that leads there. Alas they can't open a door with a latch, and so they sit and meow at the door (Jenny) or squawk at the door (Jake) in an attempt to open it that way.
It doesn't work, but it does give them something new to do.