What in tarnation is happening here? There's no need to check your calendar... because an all new Bullet Sunday on Saturday starts... now...

• Red Sox! And so it begins... the team is converging on Fort Meyers for Spring Training, which begins full-squad workouts on Monday. Well, full-squad except Mookie Betts, who got traded to L.A. for some stupid reason (okay, it was probably to fall under the Competitive Balance Tax threshold for 2020, but still stupid)...

Photo from NBC Sports
I sure hope Boston has a better season this year than last year.

• 1917! If you know me, you know I love maps. This is so frickin' cool.

• You Better Work! As somebody who loves RuPaul, there was no way I was going to miss his new 10-episode series on Netflix...
From the trailer I expected it to be entertaining and funny. I did not expect it to be as deep, smart, and genuinely sweet and touching as it. Bonus: There's a lot of familiar faces popping up throughout, including many, many contestants from Drag Race. What sabotages the show is two things. 1) The kid is irrationally bratty and shitty at random times, screaming her head off for no reason. I have no idea why Ru and Michael Patrick King felt it necessary to go that far. And, 2) It doesn't have an ending and absolutely everything was left in the air with no resolution whatsoever. If Netflix doesn't give it a second season, viewers are screwed. Still, worth tuning in for.

• Miss Jackson! Janet Jackson Herself has announced that her new album and tour, Black Diamond, will be dropping this summer.

• Great Scott! These deep fakes are just getting more and more frightening...
Frightening because they are looking more and more realistic.

• Goo! If you did any kind of graphic design work in the 1990's, odds are you know of Kai Krause. His design tools allowed you to create some truly wondrous stuff... but had the absolute worst possible interfaces to get there. I never understood why they were so utterly wacky and nonsensical. Apparently, it was to spur creativity... to get people to just "play" with things until they were intuitively doing what they wanted to do. It never worked like that for me. I'd much rather have proper menus and tools that made it clear what was happening. Kai's Power Goo, for example, was just a mess. But it was Photoshop "liquify" before there was Photoshop liquify, and you have to respect that...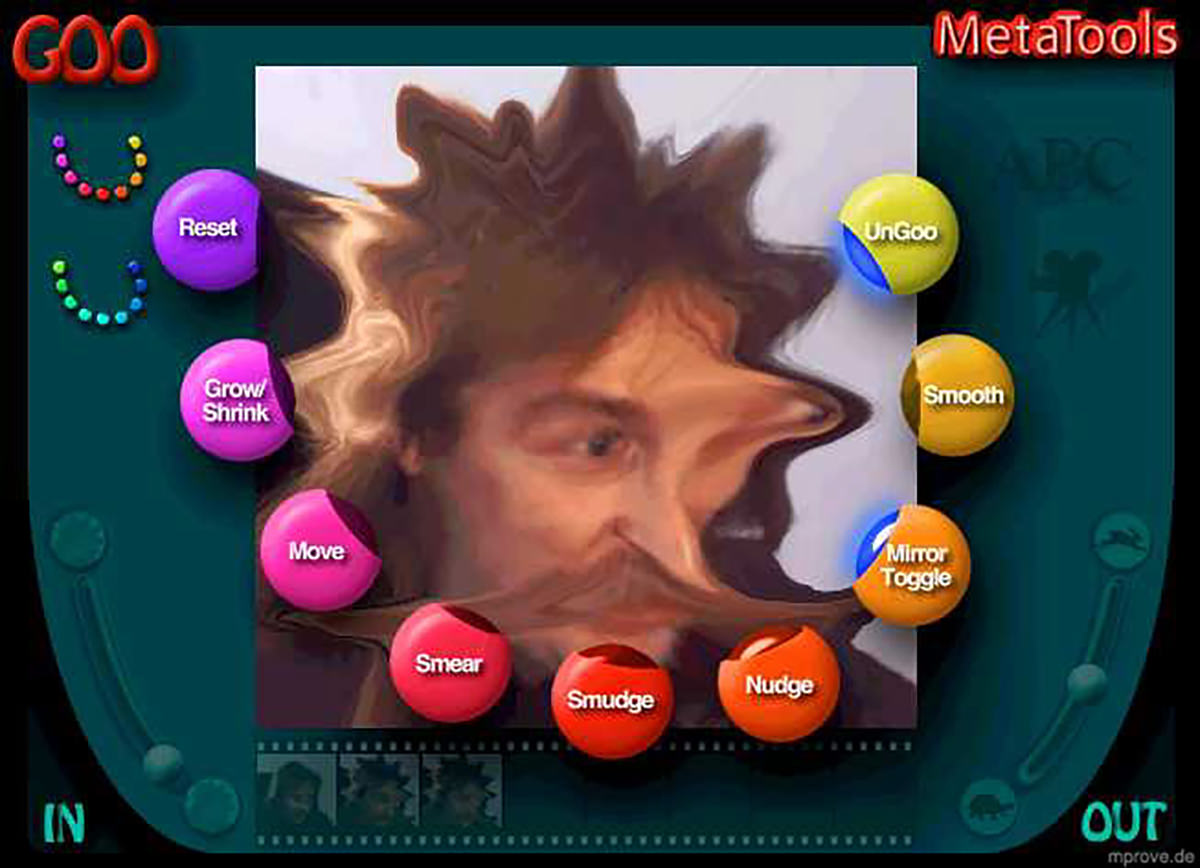 I owned absolutely everything Kai ever released. Used his tools all the time, even as I hated the way they worked. Even so, I found the story of his interface design an interesting read.

And that's Sunday Saturday Bullets.