I have been working a crazy amount of hours and it's thrown my sleep schedule off.
Last night I worked until a little after 1:30am, woke up at 6:00am to answer emails and feed the cats at 7:00am. Then decided to take a nap. I figured if I could just get an hour or two I'd be rested enough to take on the rest of my day.
It was a good plan.
But one which was doomed to fail.
At 7:28am my phone starts sounding alerts from a web security camera. I figured I could ignore it since the wired cameras weren't setting off any alarms, but the alerts kept coming. So finally I took a look...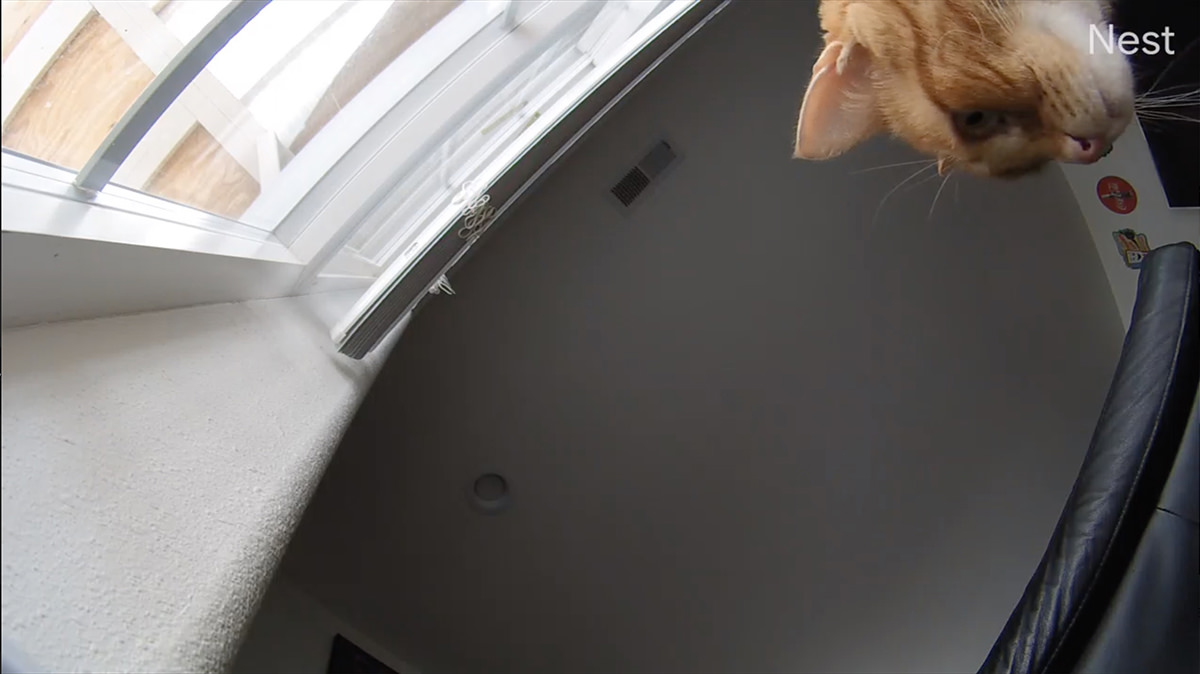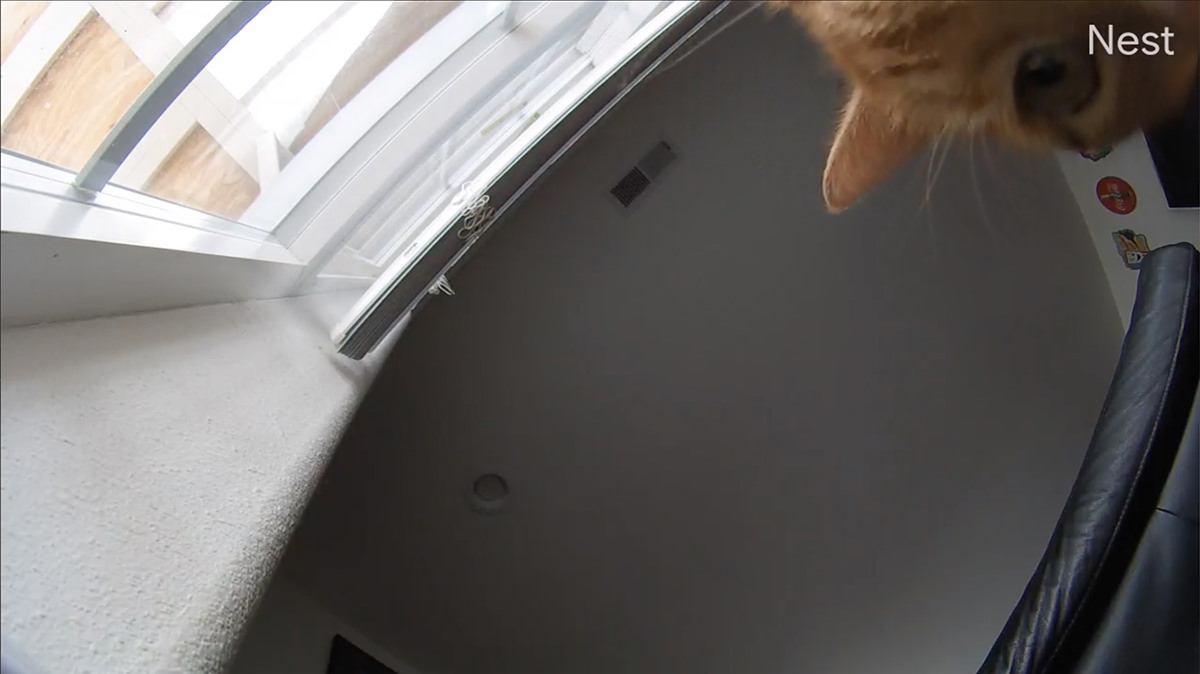 Last night I set up my new Nest Outdoor Cam, but it was too dark and cold outside to install it. So I just set it down in the box and forgot about it.
Apparently that was a mistake. Curious Jenny decided to be all curious, so no sleep for me. She kept coming back to take another look at the camera and was setting off an alert every time. Which meant I ended up installing my new camera this morning instead of taking that nap.
My guess is I will be falling asleep at my desk sometime today.
But, hey... at least I don't have to install a security camera when I get home!