I have been working day and night to complete a project by my Friday deadline. It hasn't been easy because my brain has turned mooshy and it's difficult to think when you have a mooshy brain.
One consequence of concentrating everything I have on work is that I am completely ignoring the outside world. To be honest, I'm probably better off. When I was flipping through channels so I could get to Hallmark, I landed on some kind of news program discussing some people's desire for a "second civil war" if President Trump is impeached, and that was enough. I mean, come on. He did it. There is overwhelming evidence he abused the power of his office for personal gain and should be impeached... and quite possibly removed. Cases like this is why impeachment exists! And yet... there are people who say this should be ignored because they are so caught up in the non-stop lies of the Trump Administration that they refuse to listen to the truth. Seriously, if President Obama had done even the tiniest fraction of the crap Trump has done, these same people would be calling for him to not only be impeached and removed, they'd want him to be executed. It's complete madness.
But oh well. Such is the world we live in.
Anyway...
I had my nose in my laptop and didn't look outside all night. When I did, I was surprised to see that it's snowing out...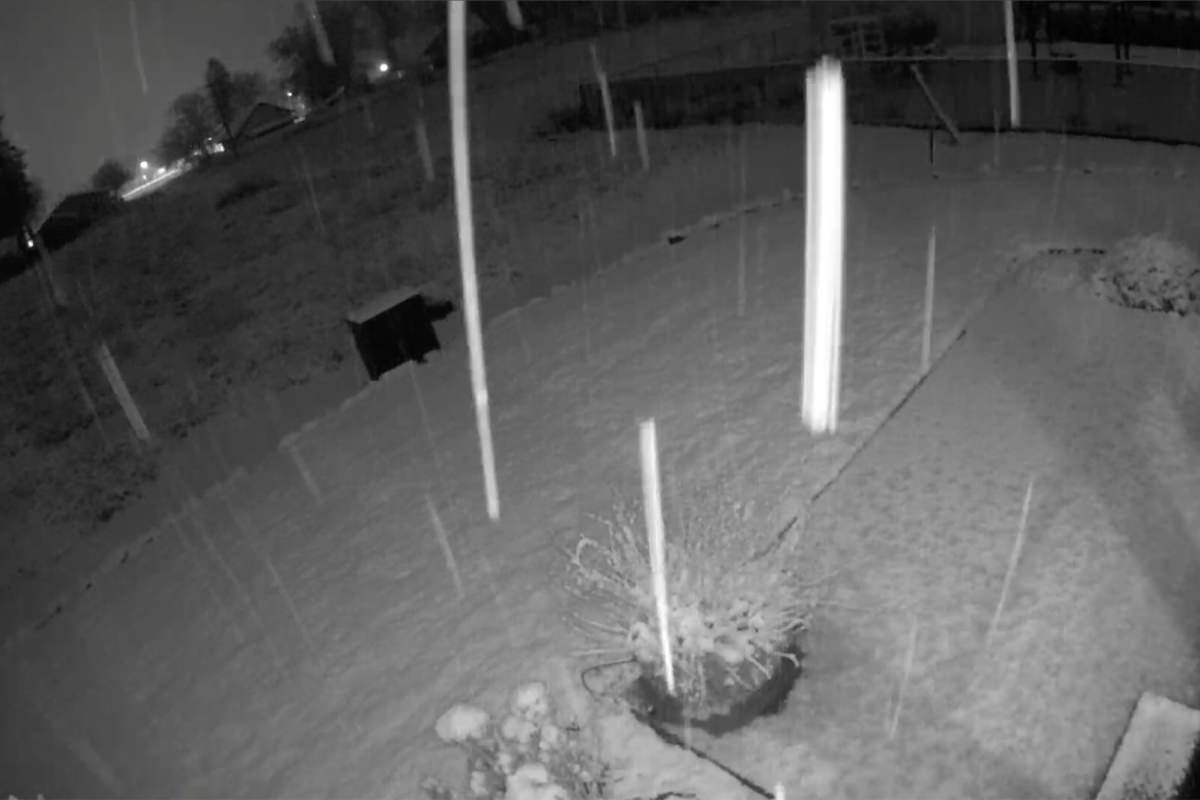 Only time will tell if it will last. Tomorrow's forecast says it will be sunny skies through the afternoon with the temperature gettiing up to 42 degrees... which then has a 70% chance of leading to rain in the evening. In which case, bye bye snow. Personally, I would be happy if the snow didn't stick around and hold off until I'm done traveling on the 31st.
But since when do I get what I want?
Some little kid who is much more pure of heart than I is probably wishing for a white Christmas and we all know who Santa is going to listen to.