It is easier to set my Alexa alarm to 7:04am than to reset the clock on the cat auto-feeder which has been gaining time and drifting a little bit later and later every day. So that's what I did last night. There's no sense messing around with the feeder until stupid Daylight Saving Time ends on November 3rd.
This morning Jenny was NOT having it.
At 7am ON THE DOT she was on my bed meowing her head off wanting breakfast and was very cross indeed that Alexa hadn't chimed in on that. Can you imagine what my life will be like in November when I have to set the clocks back and she has to wait ONE HOUR?!? No extra hour in bed for me... I can guarantee that. Actually it will be two weeks of no sleeping in, because I change their clock in 15 minute increments over time until they are off DST. Apparently it helps them adjust easier...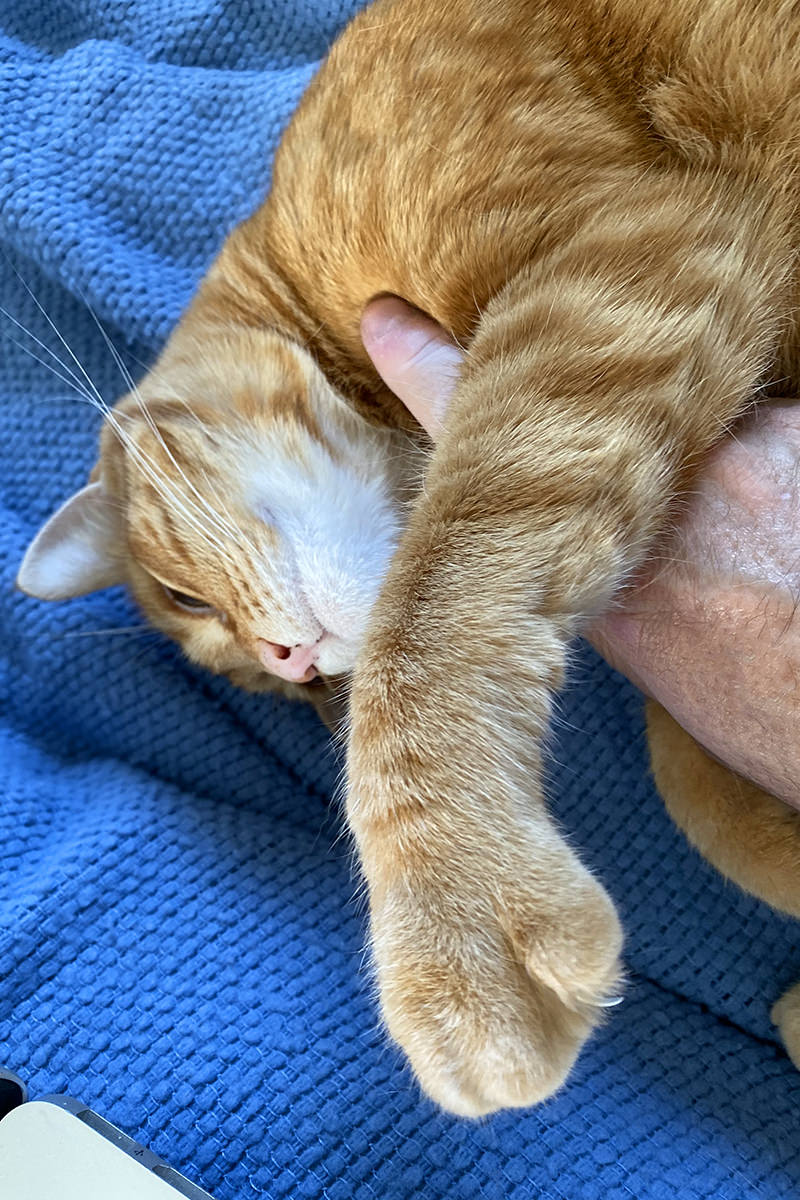 In other news... I was very nervous testing my blood sugar this morning. After all the potato salad I ate last night... and the huge bowl I had just before bed at 1am... I was sure it would hit 300. But nope! My spleen totally had my back and was a chipper 117 this morning. IT'S A POTATO SALAD MIRACLE!
Not a bad way to start my Thursday.
I am celebrating by having a bowl of potato salad for breakfast.