I had no work yesterday, but my choices were either a very early flight or an early evening flight. I probably should have taken the early one, but I would still be on Pacific Time after only one day in The Big Easy, so I made the easier decision.
Though, if I'm being honest, the real easier decision would be to add an extra day as vacation. But that would have been on my nickel, so there would be none of that.
As an up-side, it was a pretty sunset as we took off... and... there were sweeping views of the causeway which spans the entirety of Lake Pontchartrain!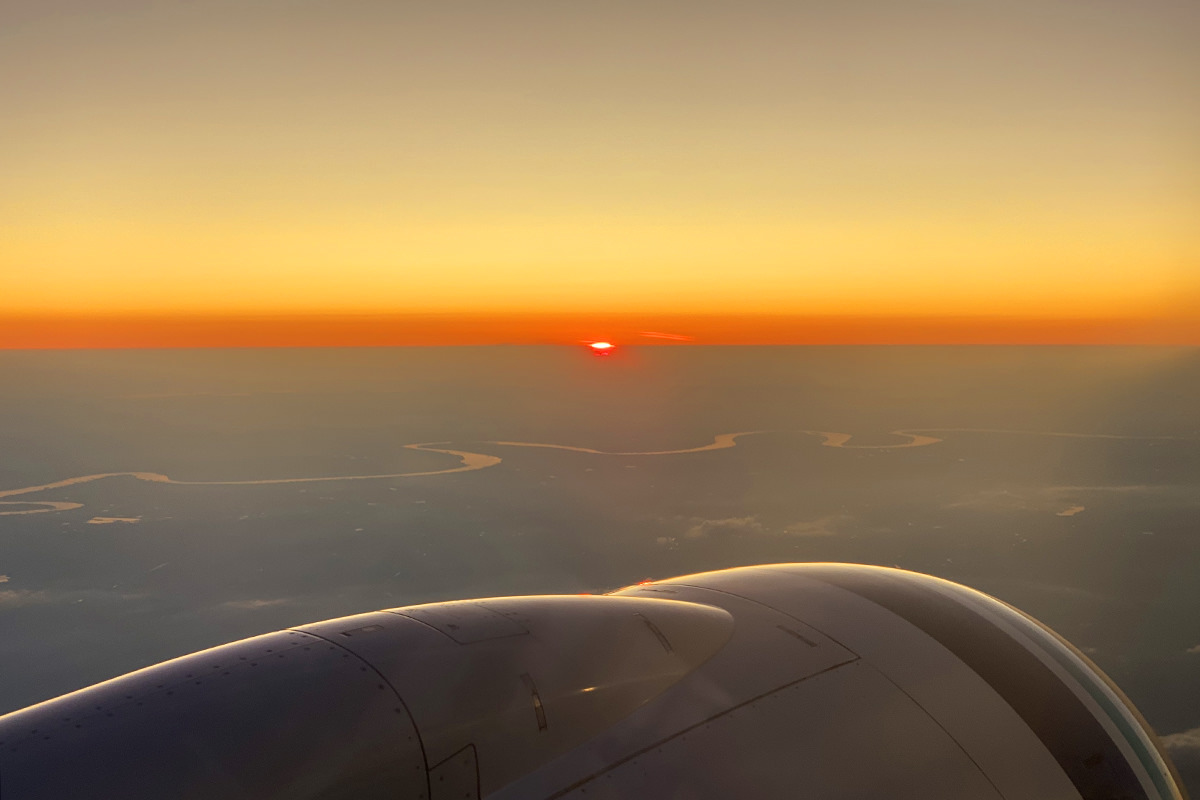 I've actually driven it once. It was nice. And buggy. My windshield was entirely covered with dead bugs by the time I got to the other side.
Before takeoff, the plane captain announced that the mountain passes were a mess, so anybody heading East (like me!) might want to check on things before leaving the airport. Well I did, and ultimately decided I'd rather handle the snow and ice in daylight, so I stayed on the westside last night.
Then, early this morning, it was time to brave the mountains.
Except... it wasn't a big deal at all. The roads were completely clear. Just pretty scenery, as usual, for this time of year.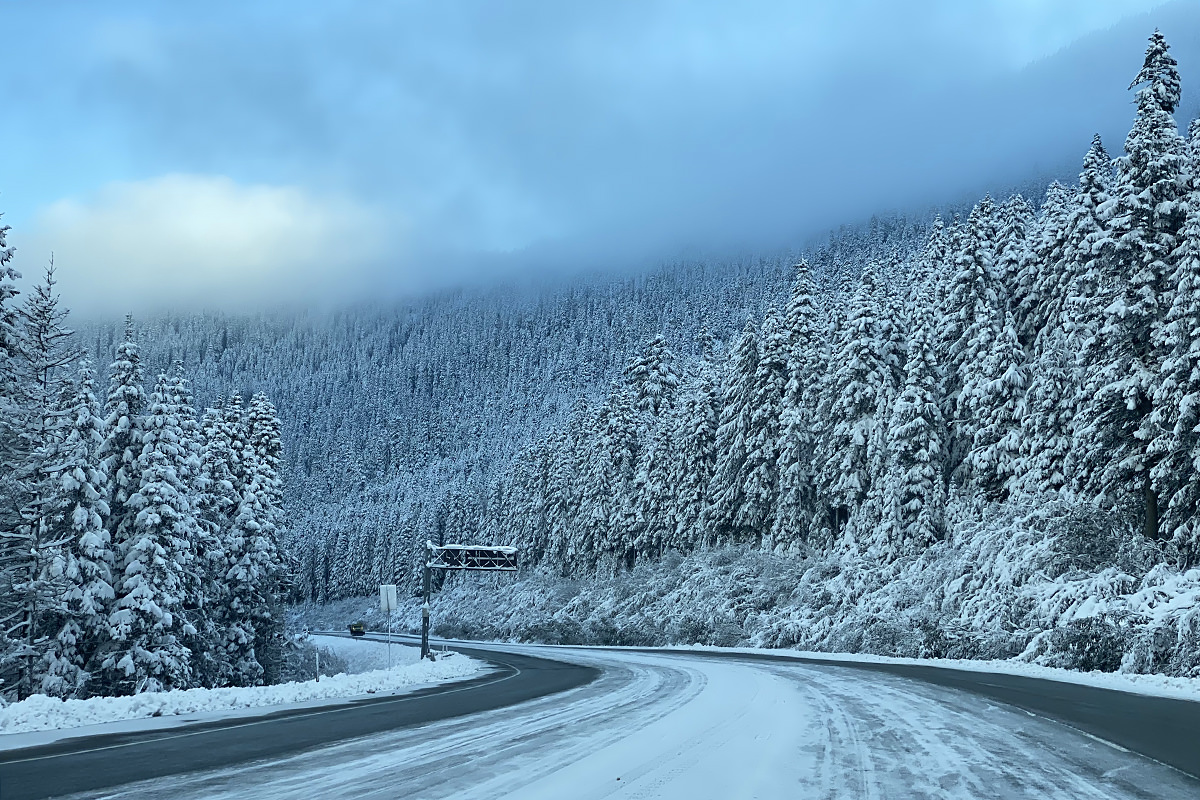 And now what I'd really like? Potato salad! Which is why I stopped off at the store to buy some luxury potatoes and sour cream.
My dinner is going to be better than your dinner.
Unless you're in New Orleans having beignets at Cafe du Monde. There's really no topping that, is there?