As usual when I return from a trip, my cats have been taking turns glomming all over me. Poor Jake acts like I've been gone for years, and will sleep on my bed for two or three nights before things get back to whatever passes for "normal" in my house.
Though at some point in the middle of the night, he left me long enough to go downstairs and grab Mufasa and Moose the Mule and bring them upstairs. I went to take a photo of them when I woke up this morning and was surprised that iPhone decided to use the flash instead of Night Mode. The flash washes everything out, so I turned it off and Night Mode kicked in, giving much better results. Apple needs to work on this. Maybe the camera should know how to cut back on flash and create some kind of "Half Night Mode" for cases like this? Just a little flash on top of Night Mode would have cut down on grain, but preserved color fidelity and detail. Oh well. Until that day, I'll just keep the flash turned off. It just seems to ruin things...
I don't know what's going on with my cats and their toys. When I got home from work yesterday, I walked in the door to this...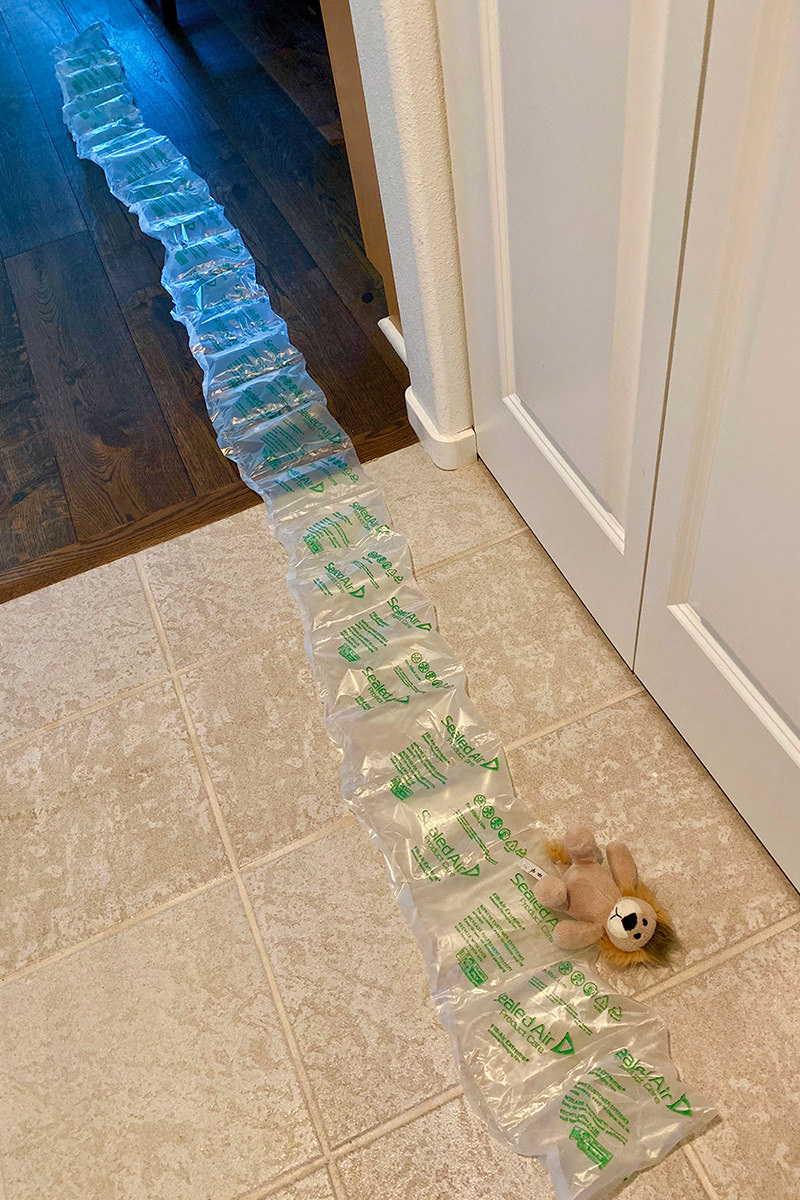 I don't know what chain of events led up to it. Maybe Jake did Jenny wrong, so she took Mufasa away from him and was going to ship him back to Africa? Silly cats.
Yesterday I made potato salad (again) and it was the first thing I thought of for breakfast when the cats' feeding alarm went off...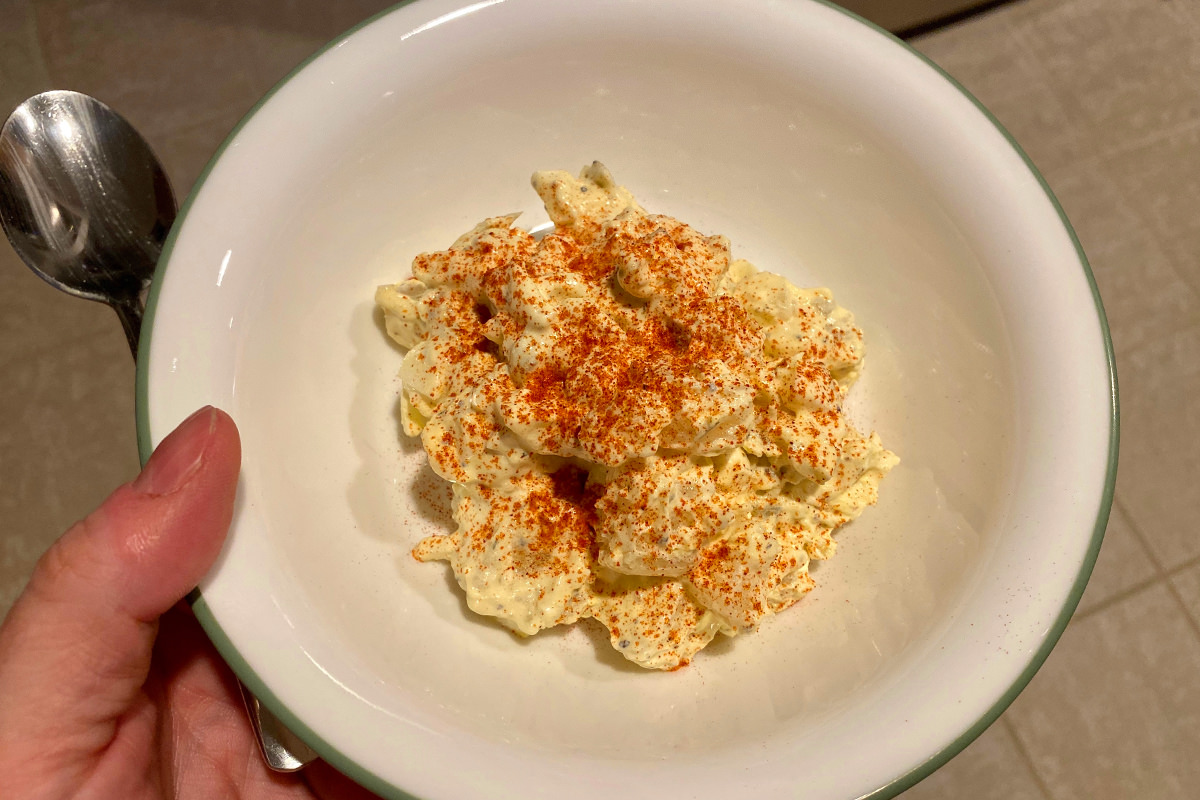 As I was taking my tater salad back to bed so I could go through my email and get some work done, I noticed that my thermostat was glaring at me. Apparently it's time to turn on the whole-home humidifier...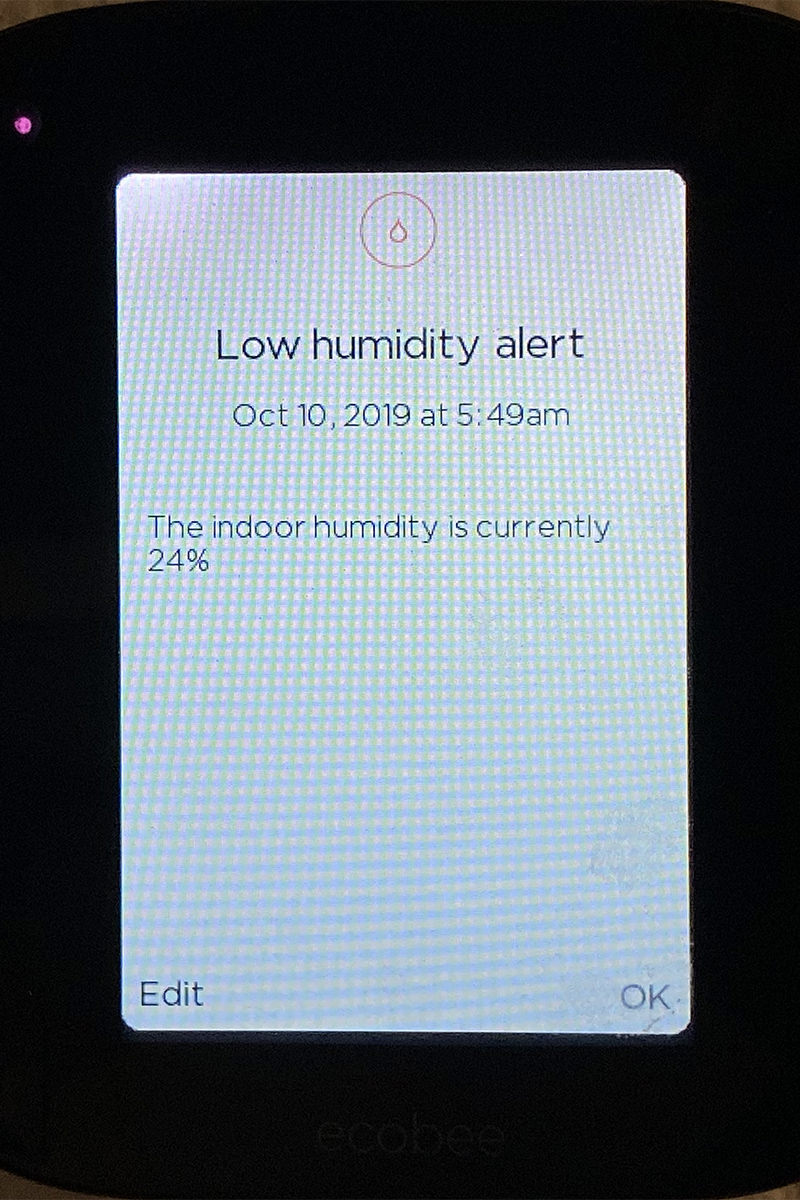 I would have turned it on right then, but all my woodworking tools are piled in front of it, so I guess that will have to wait until the weekend.
When I managed to get back up to my work, my laptop let me know that the final version of MacOS X "Catalina" dropped while I was in New Orleans (I've been running the betas since they were first released)...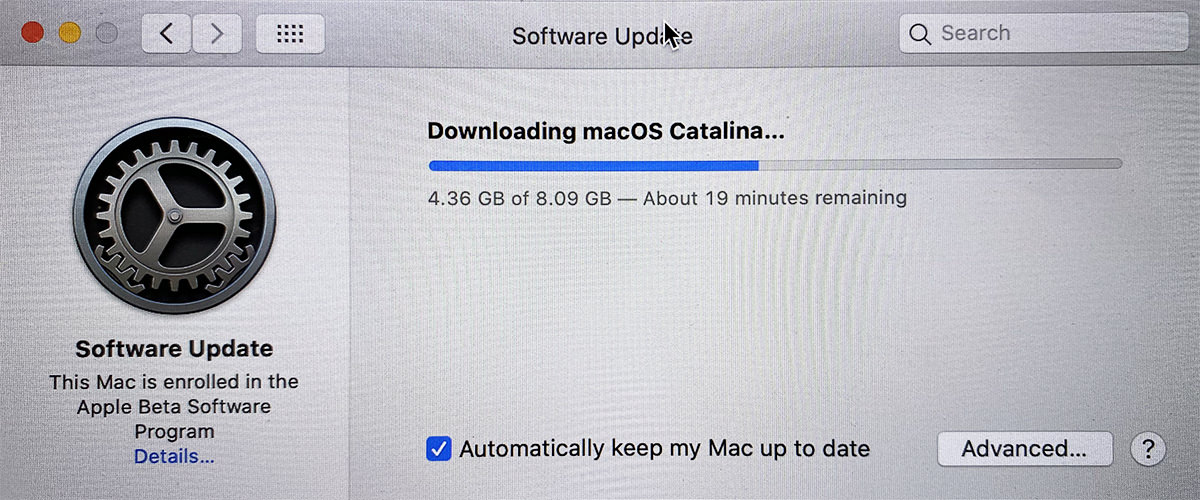 There goes my morning productivity. Fortunately Jenny came up after her breakfast and kept me company while I waited...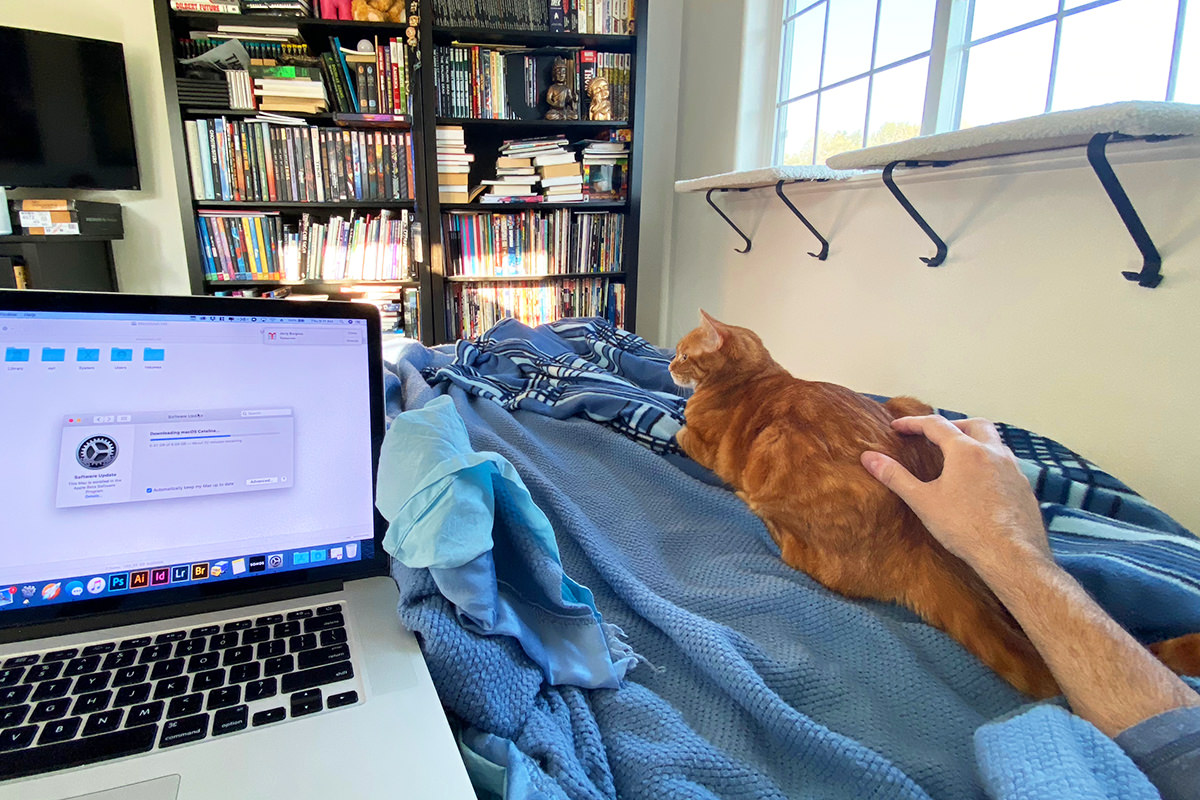 As usual with Apple, first there's a time to download screen... followed with a time to install screen... followed with a time to update screen. Which not only made it so I couldn't get any work done, it make it so I was late to the office. Yay.
Just another Thursday morning.