Hope you like comic book super-hero movies... because a Very Special Marvel Cinematic Universe at Comic-Con Edition of Bullet Sunday (filled with post Avengers: Endgame spoilers) starts... now...

• Black Widow — May 1, 2020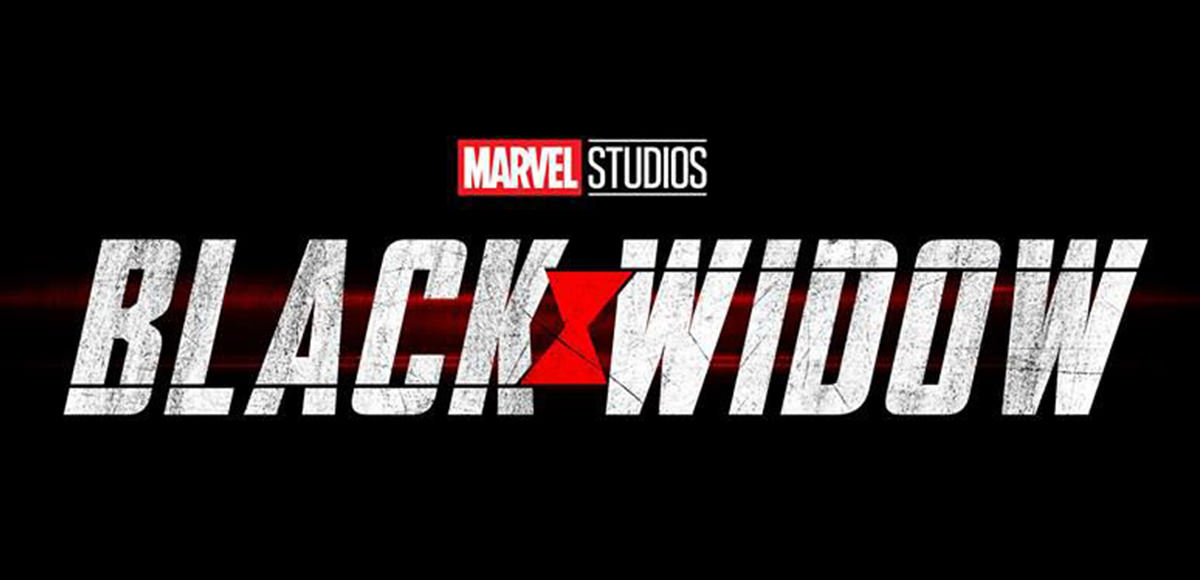 The crowd at Hall H at Comic-Con were treated to actual footage of Black Widow's solo movie (
AT LONG LAST!
). Since she's, like, um...
dead
... the film takes place in the past, but that's better than nothing, I suppose. It's a spy-action thriller featuring Captain America villain Taskmaster and promises lots of the cool hand-to-hand combat that Natasha is famous for. As with every other Marvel film which delves into the MCU's past, there's bound to be a motherlode of clever back-story surprises for stuff that's happening in current movies. I love that. But I sure hope it doesn't detract from Black Widow, since this is likely her last major MCU appearance. I would definitely be okay if Hawkeye shows up so we can
finally
find out what happened in Budapest!

• The Falcon and Winter Soldier — Fall, 2020 (Disney+)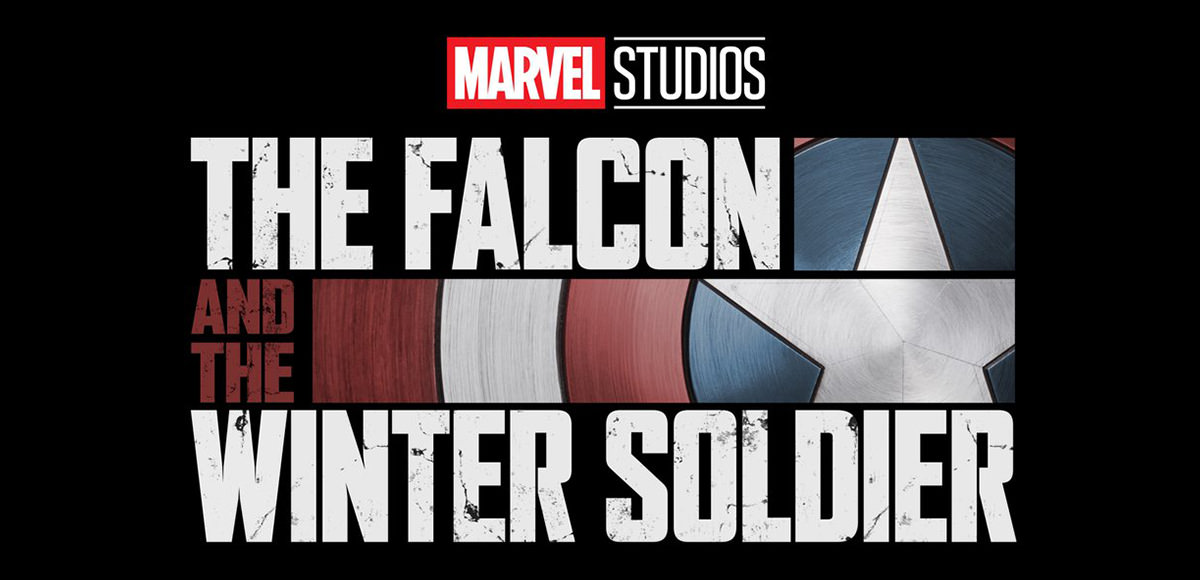 Look... the minute that John Wick's Derek Kolstad signed on as a writer, I didn't need to hear anything else. I love Anthony Mackie and Sebastian Stan in their roles, so everything else is gravy. And it looks like Marvel is serious about the flavor of that gravy because Kolstad knows how to write kick-ass action and they're bringing back Daniel Brühl as Baron Zemo. I'd pay for six months of Disney+ just to see this show.

• The Eternals — Nov. 6, 2020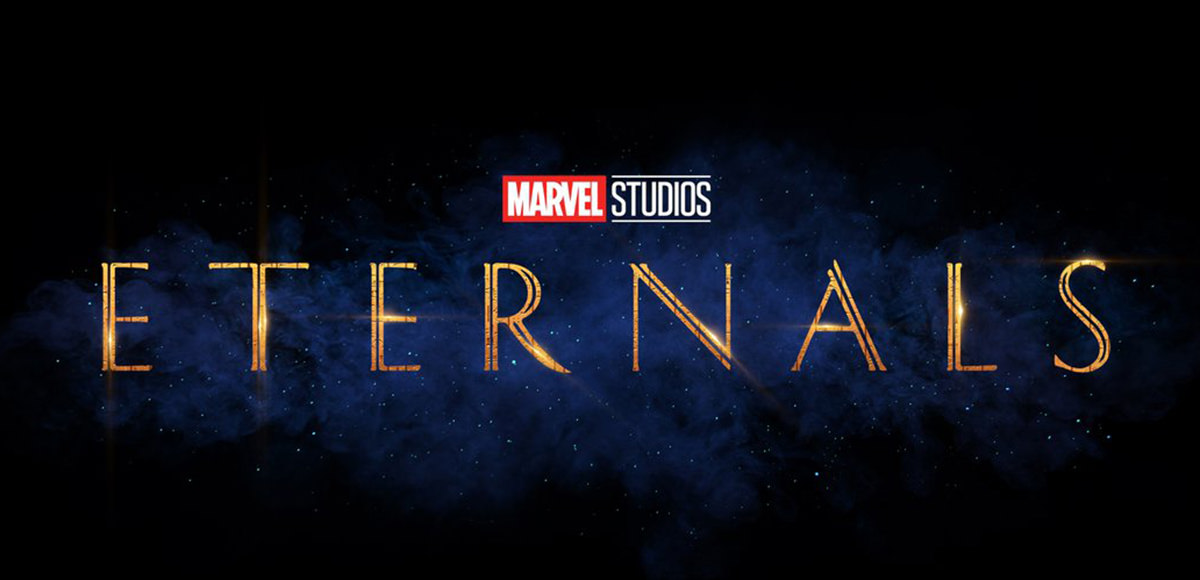 All the rumors proved to be true when Angelina Jolie walked out on the stage, confirming that she would be headlining the film about Marvel's god-like beings, The Eternals. The comic book has revised the characters so many times that I've lost count, but their astounding power is sure to make them interesting cinematic material. The cast announced was as follows... Angelina Jolie as Athena, Richard Madden as Icarus, Kumail Nanjiani as Kingo, Lauren Ridloff as Makari, Brian Tyree Henry as Fastos, Salma Hayek as Ajak, Don Lee as Gilgamesh, Lia McHugh as Sprite. I was never a huge fan of the comics, but I am interested to see how the characters will be fit into the MCU. This being Marvel, I'm guessing characters from the current movies will make an appearance, but I'm not quite sure how that's going to work. Could be that Marvel is just going to keep them entirely separate, but I doubt it.

• Shang-Chi and the Legend of the Ten Rings — Feb. 12, 2021

What began as a comic book rip-off of the television show Kung-Fu (which was called Master of Kung-Fu), Shang-Chi was gradually worked into the Marvel Universe proper. Unfortunately, most times he was shoe-horned into stories in ways I didn't think worked very well. Like him showing up and training Spider-Man how to fight better or something silly like that. For the movie, it looks like Marvel is working hard to not have the character seem silly. First of all they are bringing in the real Mandarin as the villain (as opposed to the fake Mandarin from Iron Man 3). Second of all, they've added Awkwafina to the cast. That alone guarantees I'll be watching.

• Loki — Spring 2021 (Disney+)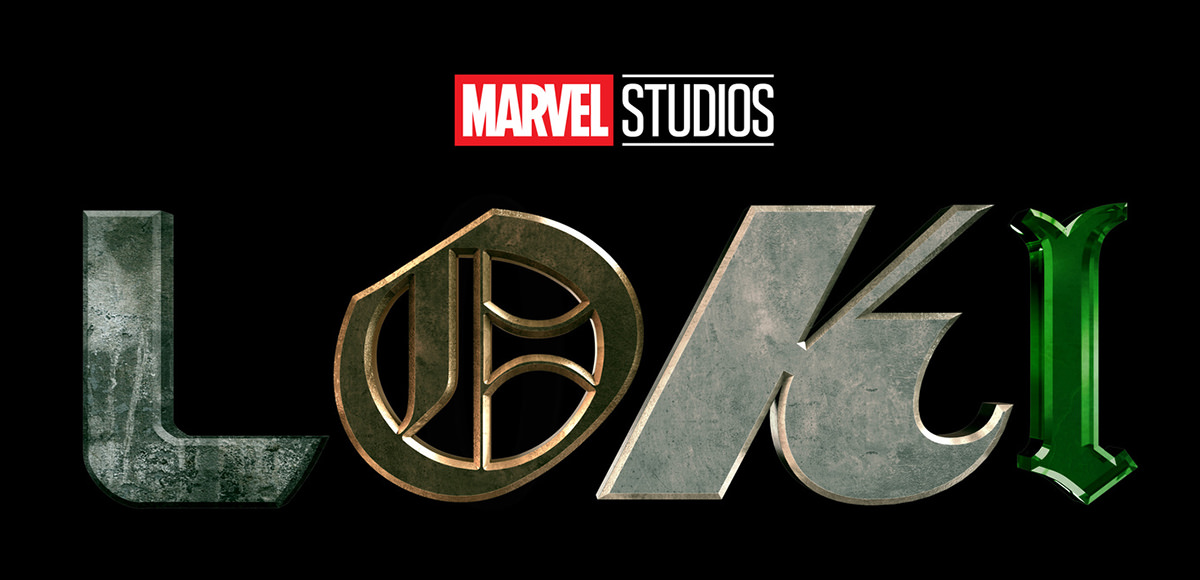 When it was announced that Loki would be getting a series for Disney+, there was a lot of speculation as to how that would happen... seeing as how he's dead and all. But then Avengers: Endgame comes along and shows how the Loki from the past (immediately following the first Avengers movie) escapes with the Space Infinity Stone. This means the Loki we'll be seeing in this series has never experienced the events in Thor: The Dark World, Doctor Strange, Thor: Ragnarok, or Avengers: Infinity War. He's just been defeated by Thor and likely still hates him. A lot. That should prove interesting. Especially if Chris Hemsworth is kind enough to make an appearance.

• WandaVision — Spring, 2021 (Disney+)

Yet another show with a dead main character... this time The Vision... who perished in Infinity War. In the comics Wanda went insane when the children she conceived with Vision were erased and used her substantial powers to create an alternate reality. That could be what we end up with here. Wanda somehow creates a new reality where The Vision was never killed by Thanos. Whether Vision will be back for good at the end of the series is anybody's guess (I hope so!) but the big news to come from Comic-Con was that Teyonah Parris was cast to play an adult Monica Rambeau, and she'd be a big part of the show. Monica is the daughter of Maria Rambeau, Carol Danvers' best friend in Captain Marvel. Since that film took place in the past, she'd be all grown up in the present. Cool.

• Doctor Strange in the Multiverse of Madness — May 7, 2021

Now this is interesting. Apparently the events of WandaVision will lead directly into this movie, and Scarlet Witch will be a big part of it. Sooooo... perhaps Wanda pulls a new Vision from an alternate universe which causes a big multiverse problem that Doctor Strange has to deal with? Hopefully Wong will be back. And Mordo (I want my Chiwetel Ejiofor!). Apparently this time it's a full-on horror film, which could be very interesting. If nothing else, it will be different! What I love here is how Marvel Studios is so tightly integrating the Disney+ shows into the MCU... this won't be a Netflix situation where the shows are kinda-maybe-sorta-possibly in the MCU.

• Hawkeye — Fall, 2021 (Disney+)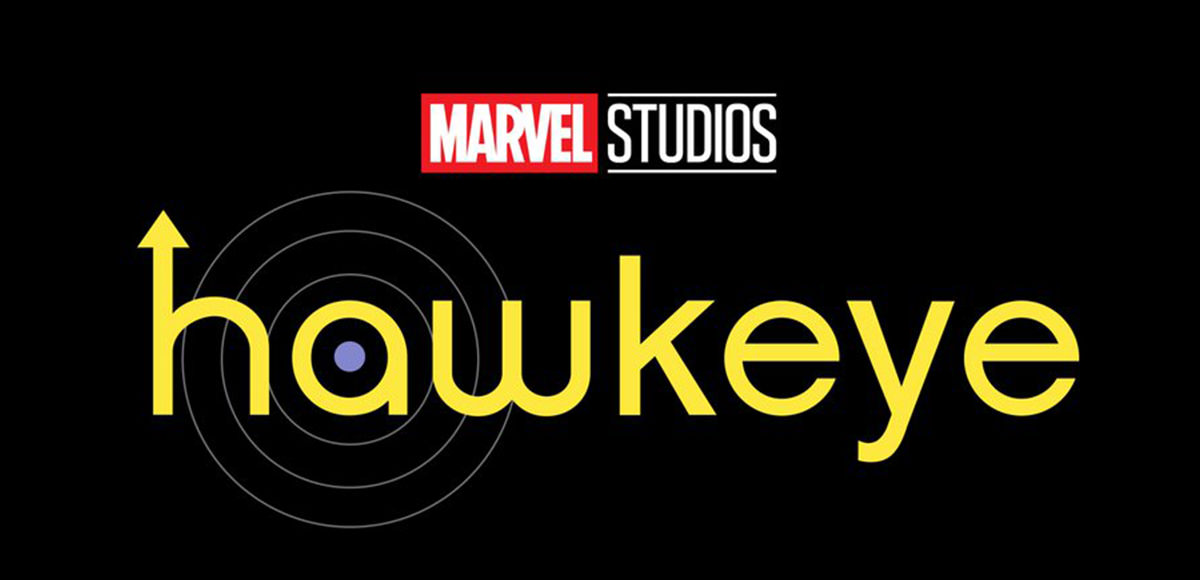 The Matt Fraction and David Aja Hawkeye comic series is one of my favorite comic books of all time. When they announced that Disney + would be giving us a Hawkeye series, all I wanted... ALL I wanted... was to have them adapt the comic book... or at least draw inspiration from it. Well... wish granted. Not only are they using the logo from the comic book, it was announced that Kate Bishop (a character from the comics) would be in the show! They also said that we'll see more of Clint's time as Ronin between Infinity War and Endgame. Assumably a huge part of the series will be Clint dealing with the guilt of Black Widow's death, which is important. A lot of people hate that Hawkeye wasn't the one to die, so hopefully this series will change their mind as to why Hawkeye needed to live.

• Thor Love & Thunder — Nov. 5, 2021

Of all the bombshells dropped in Hall H at Comic-Con, here was the big one. We knew that Chris Hemsworth was coming back as Thor... we knew that Tessa Thompson was coming back as Valkyrie... and we knew that Taika Waititi would be back to helm the whole thing. But the big surprise? NATALIE PORTMAN appeared on stage when it was announced that not only would Jane Foster be returning... she would be the new Thor! This storyline was a very good one for the comics, so I'm excited to see it happen in the MCU. In many ways, it makes sense. Chris Hemsworth has said that he wants to take time off for a while to be with his family, so this allows there to be a new Thor movie where he can play an (assumably) smaller part. It also opens the door to Original Thor appearing in Guardians of The Galaxy: Volume 3, something I'm dying to see. How great was that team-up in Endgame?

• What If? — Date Unknown (Disney+)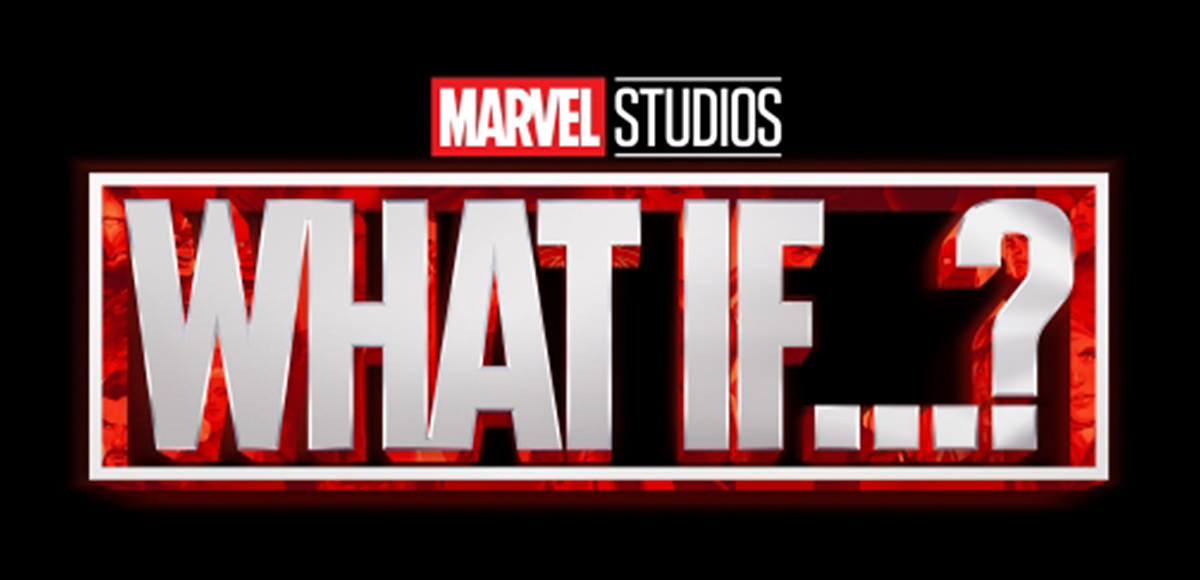 All we know is that this will be an animated series on
Disney+
which features the voice talents of the actors who originally portrayed the characters... but since this is an alternate reality
"What if this happened...???"
kind of show, they won't be the characters we know. They'll be altered versions of those from the movies. In addition to Jeffrey Wright narrating the show as Uatu The Watcher, the cast announced so far has been: Hayley Atwell (Peggy Carter), Chadwick Boseman (Black Panther), Josh Brolin (Thanos), Dominic Cooper (Howard Stark), David Dastmalchian (one of Scott Lang's friends from the Ant-Man films), Michael Douglas (Hank Pym), Karen Gillan (Nebula), Jeff Goldblum (The Grandmaster), Sean Gunn (Kraglin), Tom Hiddleston (Loki), Djimon Hounsou (Korath), Samuel L. Jackson (Nick Fury), Toby Jones (Arnim Zola), Michael B. Jordan (Killmonger), Natalie Portman (Jane Foster), Jeremy Renner (Hawkeye), Michael Rooker (Yondu), Paul Rudd (Ant-Man), Mark Ruffalo (The Hulk), Sebastian Stan (The Winter Soldier), Chris Sullivan (Taserface), Stanley Tucci (Dr. Erskine), and Taika Waititi (Korg). No idea where they're going to go with this, but I'm interested in finding out!

• Blade — Date Unknown

At the end of the event, MCU Mastermind Kevin Feige said he was sorry he didn't have time to get into Fantastic Four, mutants (X-Men), and all the rest... but he did have one final surprise... Mahershala Ali walked out and put a Blade hat on, so apparently they're rebooting that series! Ali is a phenomenal actor (he was Cottonmouth in Luke Cage!) and is memorable in everything he does (even in small parts like in Hidden Figures). He's a fantastic successor to Wesley Snipes for the role, and I will be interested to see if they go with an R rating or drop down to a PG-13. I am really hoping for the former.

And that's all she wrote from Marvel. I was disappointed that we didn't get any information on Black Panther 2, Ant-Man 3, Captain Marvel 2, Spider-Man 3, Fantastic Four, and Guardians of the Galaxy 3... but I guess you can't have everything. I'm guessing all of these will be released in 2022 and beyond, which seems like a long, long time away.
The surprising thing here is that there are only two new Marvel movies for 2020, and they're far from heavy hitters (Black Widow and The Eternals). This feels like a misstep, but maybe everybody has to catch their breath after Infinity War/Endgame? Oh well. Looks like Disney+ will be taking up the slack. I was really hoping that once the FOX acquisition was finalized that Marvel Studios might move from three movies a year to four movies a year, which would still be less super-hero flicks than when both studios were actively producing them.
And that leaves Iron Man. Obviously they're going to have a new one at some point. My guess is that they will let the character rest for a while first. But seeds will have to be planted. Pepper Potts is pretty much out now that Gwyneth Paltrow wants out. Will they make it be Riri Williams as Ironheart?
As for what's still missing in the MCU that I want to see?
• Alpha Flight. Canada's super-hero team, which was done so very well in the Scott Lobdell and Clayton Henry run.
• Moon Knight. This is essentially Marvel's Batman. If they got the right actor, this could be a really interesting addition.
• Namor. This is essentially Marvel's Aquaman... with arguably a more interesting take on an undersea hero.
• Ms. Marvel. Might be a better fit for Disney+ but I still want to see Kamala Khan in the MCU.
• Power Pack. Super-power kids? The perfect animated series for Disney+ methinks.
• Captain Britain. And if he wanted to bring along Excalibur, Britain's super-team, that would be great!
• Longshot Another perfect property for Disney+, this is a really fun character and one few mainstream audiences seem to know about.
Eventually they need to reboot The Defenders back into the MCU as well, don't they? At the very least Daredevil and Luke Cage!
And that's a wrap. So many Marvel bullets to look forward to, but I'm always wanting more.